Moments into memories. Photographs excites me. That is why I do what I do. The love, the passion, the outcome for the future.
I photographed my first wedding in 2008 and are specialized on weddings and portraits with studio north of Stockholm. I hold the Apprentice Diploma - Journeyman's Certificate and the Master's Letter in the Photography Profession, approved by the Swedish Crafts Council, member of Swedish Professional Photographers Association and is EP Quality certified by the Federation of European Photographers.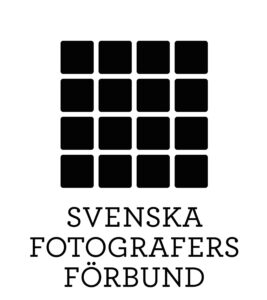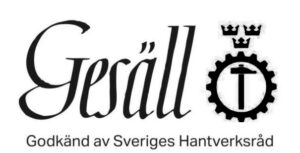 I am passionate about my art but the most important thing to me is your experience. My goal is for you to feel relaxed, cared for and safe throughout your contact with me and during your photography. My photography business is my passion, in which I take great pride to offer high quality on my clients experience.
My clients thinks that relationships with their closest people mean the most, love clean aesthetic and stylish design, think that quality is more important than quantity and feel that the meaning of photographs is important for remembering special moments. By sharing the same visions we can relate to each other, which I believe is a success factor when we collaborate.
The common denominator with my clients, in addition to the aesthetic aspect where light pastel tones and a clean tonality are appreciated, I would say that family relationships are the common thread. My clients invest in a great experience and a high level of customer service that results in timeless portraits of their most valuable possessions; their relationships.
Many people mention that I have an easygoing and uncomplicated personality that puts them at ease in front of the camera. As a person, I am open, like to laugh, like to brainstorm ideas and share my experience. If you appreciate a photographer who is a friend of structure, comes well prepared and stays up to date, you will appreciate my direct communication.
On your wedding day, I want to help create an unforgettable day, where you feel safe and relaxed knowing that my long experience handles the lighting conditions and unexpected situations that arise. I will be happy to help you with a timetable and suggestions for arrangements to create the conditions for beautiful portraits and how to get the most out of the day, from a photographic perspective.
Structured, straight forward and focused on you getting a relaxed experience.
I live with my husband Oskar, who spoils me with good food and lots of laughter. We spend a lot of time on interior design and various projects at home, like the new home owners that we are. We love to travel and cuddle with our animals, gun dog labrador and Main Coon Keyla who brighten up our everyday life. I spend a lot of time on gun dog training and used to compete in obedience on elite level with our previous lab.
I believe that photographs
increase in value
as the years go by and memories fade
We travel as soon as we get the opportunity, Italy are our favorite destinations for its amazing scenery and because Italy has the greatest food there is! I never watch TV but gladly Netflix and tend to sing (loudly) in the car when nobody can hear me.
Every year, I take a very limited number of clients
As your wedding photographer, I'm the person you spend the most time with on your wedding day, apart from your partner. Therefore, it's of great importance that you feel comfortable with me and confident in what I deliver. I'm happy to share my knowledge and my thoughts on how you can plan your day to get the best possible conditions for beautiful photographs. Before your wedding, you can take part in my tips emails, which contain everything from ideas about planning the wedding to a list for the family portraits. Free consultations are included for my brides and grooms, to discuss everything you'll like for your photographs. You are always welcome to share your thoughts with me, I'm happy to help you.