A lot of the couples I shoot doesn't even plan to get married (or not in the nearest future at least), they're just doing it to get beautiful portraits together. If you're getting married though, having an engagement session with your wedding photographer is a great way to get to know each other and get comfortable in front of the camera.
That way, you know by first hand that you don't need to be nervous on the wedding day. Use the photos for your save the date cards, on your wedding website or just to remember this special time in your life.
FOR YOUR ENGAGEMENT SESSION
If you're planning to have the shoot in a big city, such as Paris, New York, Positano, Stockholm, Marrakech or Florence, I recommend you to mix nice alleys and parks with classic, iconic view that are typical for the city. If you're planning to have the engagement session where you live, I recommend you to pick a location that means a lot to you. Maybe a park where you like to have picnics, outside that ice cream place where you had your first date or strolling down a street where you first moved in together.
If you want to, I'll be happy to suggest a venue for you if you "just want a good looking location with great light", that is very common as well. Your photos - your choice.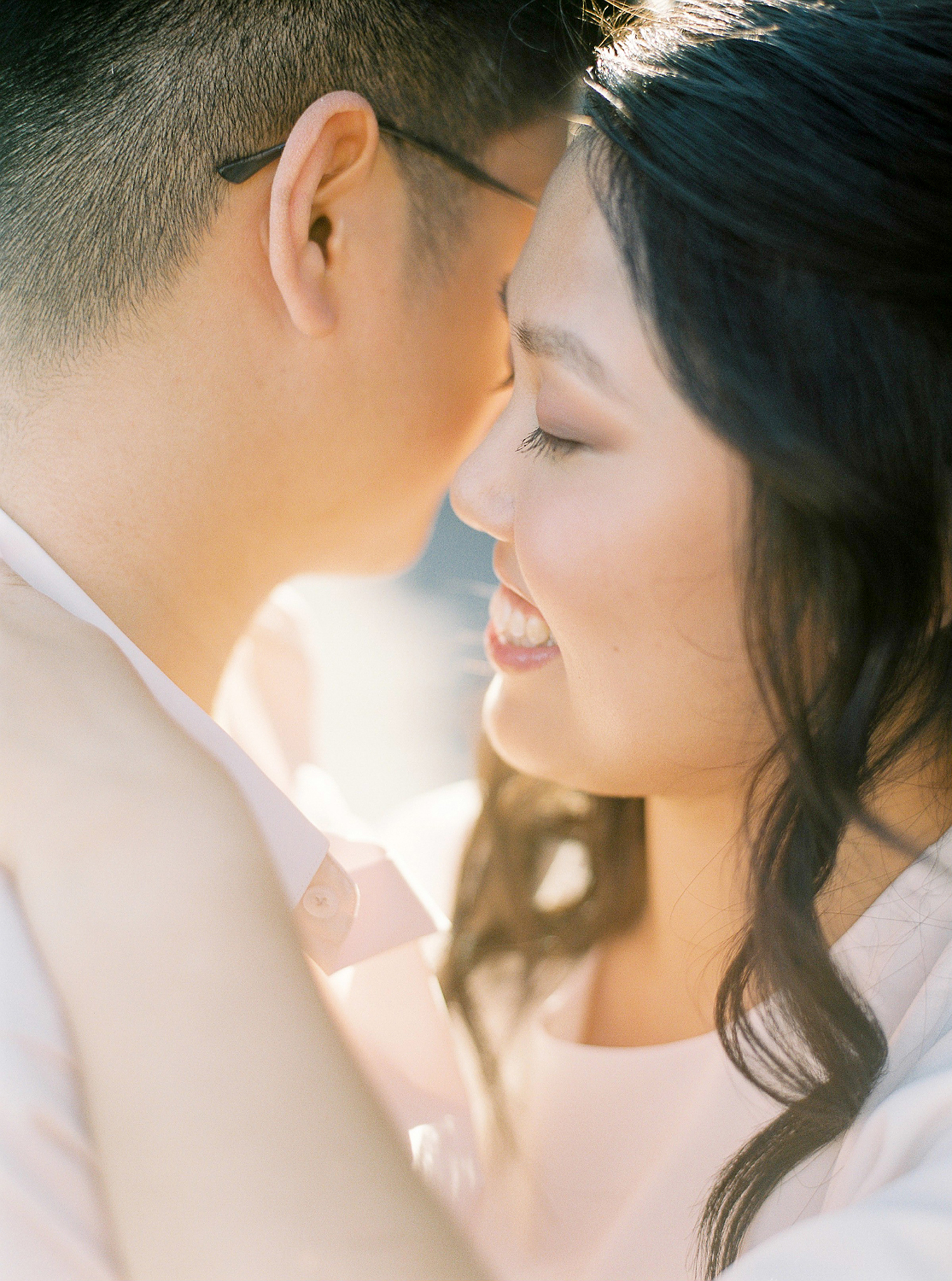 First of all, don't get stressed out. The weather can change the last minute. If possible, reschedule to another day. If that's not possible due to your schedule or if we're shooting at a destination location, consider to book an indoor venue.
When shooting Asher and David in New York, it was a dark and cold January day, so they decided to have their engagement session at The Met.
When shooting Jessica and Matte in Paris a day in November, the rain was literally poring down (it was crazy!) almost the entire day on us and we couldn't reschedule. Just bring an umbrella (and prepare to hug quickly on command;).
Choose clothes with care. The clothes, with its colors, style and material makes a huge impact for the outcome of the photographs. In this guide I go through the most common questions I get about clothing choices and I hope you will feel inspired for picking outfit for your upcoming photo session.
∙ A timeless, simple cut, white shirt will look as good in 25 year as it does today. If you choose a timeless outfit, the most important in the photos (that would be you!) will stand out even in the future. The outcome is that you'll be able to enjoy your portraits and not be embarrassed about your outfit.
∙ If you want bright photos, we'll be looking for light background and venues. I recommend bright colors for your clothes: white, light beige, light gray. All muted, light pastel colors do all look very stylish on photographs and usually matches well.
∙ A common mistake is that couples dress individually. Try out the clothes in front of a mirror and see how you think they combine together. Click here to find out what I mean :)
∙ Don't choose clothes the same day as the photo shoot (and don't bring to many outfits, you'll just get decision anxiety) and remember that less is more.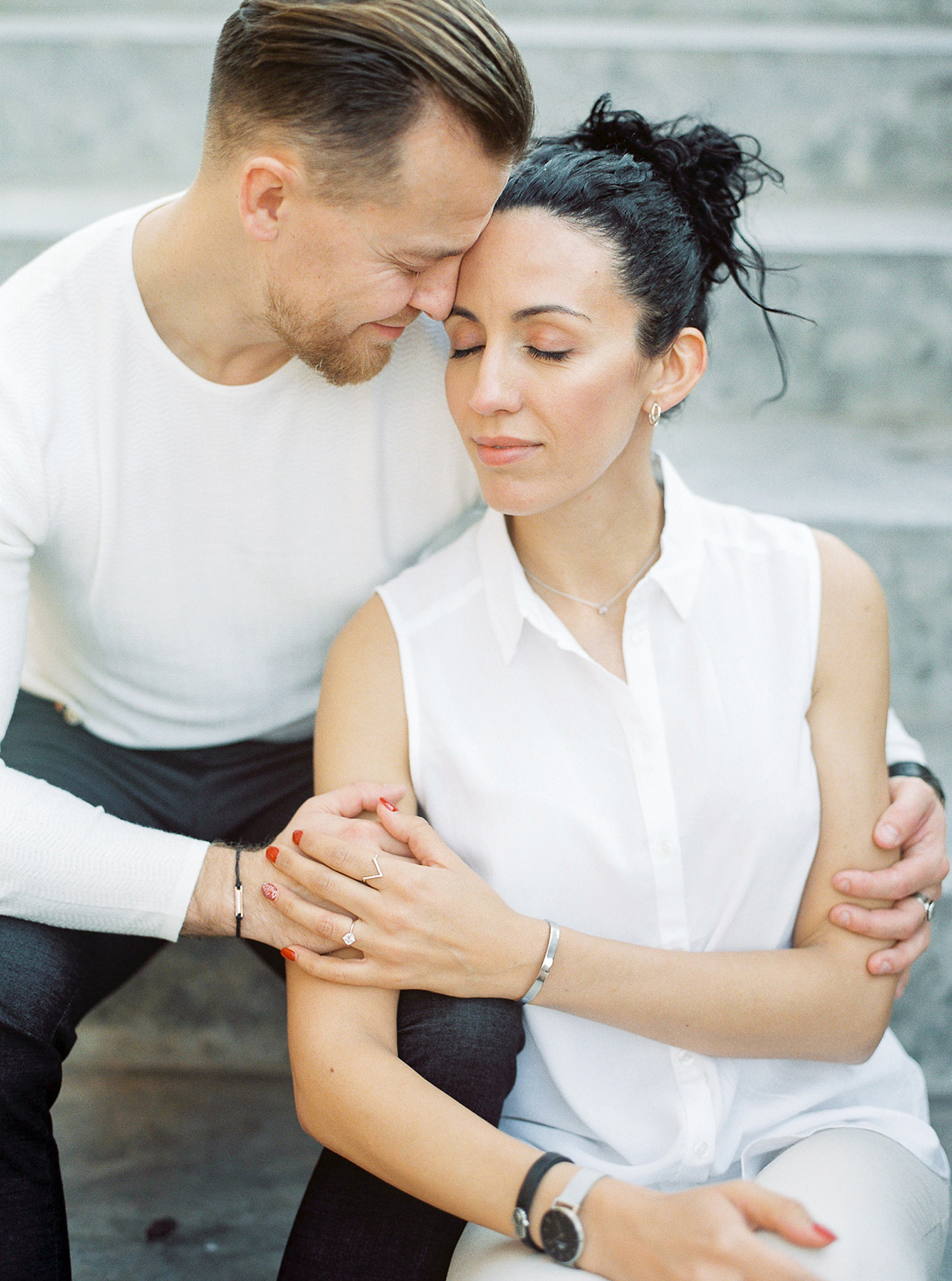 I'm so glad we hired Terese Brandwold as our wedding photographer. The pictures are fantastic and it was so easy to work with Terese. My sister (who is also a photographer but was also a bridesmaid) recommended Terese because she is one of the best wedding photographers in Sweden. Since we live in Florida, contact was initially handled over the phone and email and it was easy to communicate with Terese. I felt that she really understood what we were looking for and did an excellent job of meeting our wishes. Our wedding was in Miami and a few days before Terese flew in for preparation of the wedding and photography. During the wedding day itself, there was a lot to flaunt and Terese was very flexible and easy to work with. The pictures are atmospheric and Terese really captured the moments in a magical way. I recommend Terese Brandwold to one hundred percent!
INQUIRY
Thanks you for your interest in my photography work. Please fill out the form and I'll get back to you as soon as possible with more information. I usually respond within a day, if you haven't received a reply from me – please check your spam folder or feel free to email me directly at [email protected] or send me a text at Whatsapp at +46 739-92 10 02. I'm looking forward to hear from you!