Joyfilled, timeless, stylish
My aim with my work is to mix photojournalism with an editorial eye. My photographs are bright, romantic and genuine. I photograph both digitally and on analogue film which gives fantastic skin tones, timeless appearance and beautiful grain.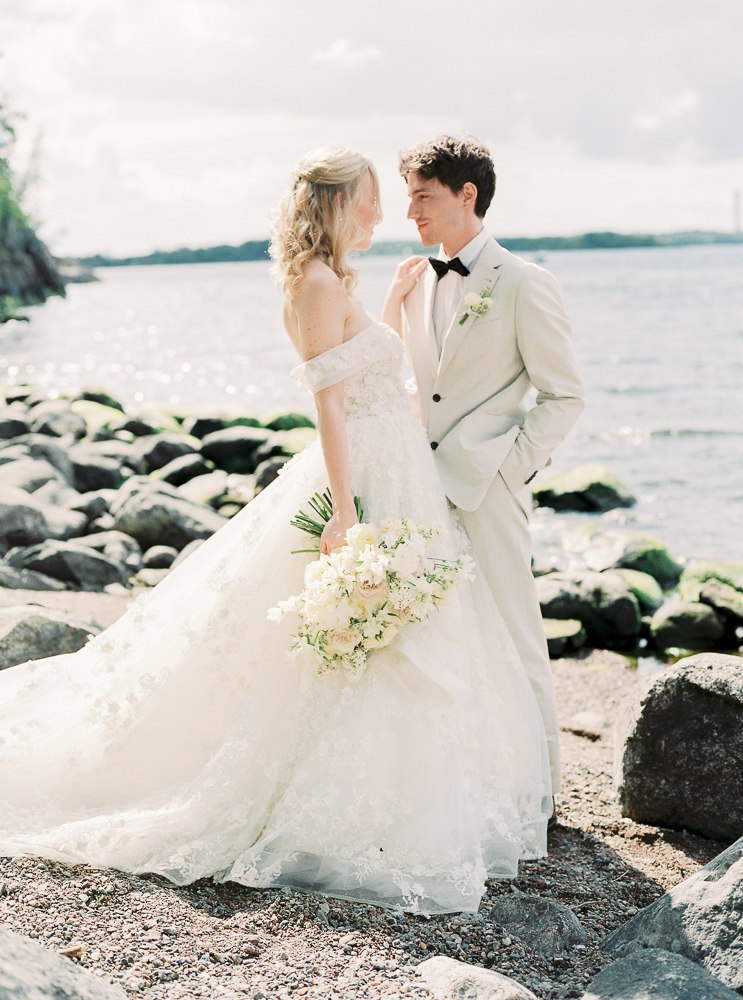 Experienced, easy-going and with an eye for details
What sets me apart in this industry is my long, documented experience and my will to go the extra mile. Feel sure to be relaxed in front of my camera since this is the one thing that most clients says in their reviews. In addition to being a photographer, I have worked in marketing and as a graphic designer for 10 years, so I take great pride in creating beauty.
Imagine the future, you are now 85 years old and browsing your wedding album with one of your grandchildren. Beyond all the beautiful portraits, the fine table setting and that venue that you had to book two years in advance to get your date, there you are, the core essence of you.
I want to reflect that, with all that wonderful superficiality that enhances all that is beautiful. Wedding photography for me is to preserve all the emotions during your special day.
I believe that a few pictures from selected parts of the day can never bring justice of such an important and unique occasion as a wedding.
I don't want neither me nor my clients to be limited by counting hours, so I offer 'unlimited hours', where I am with you as long as you wish during the day. I also offer engagement photography and beautiful heirloom wedding albums.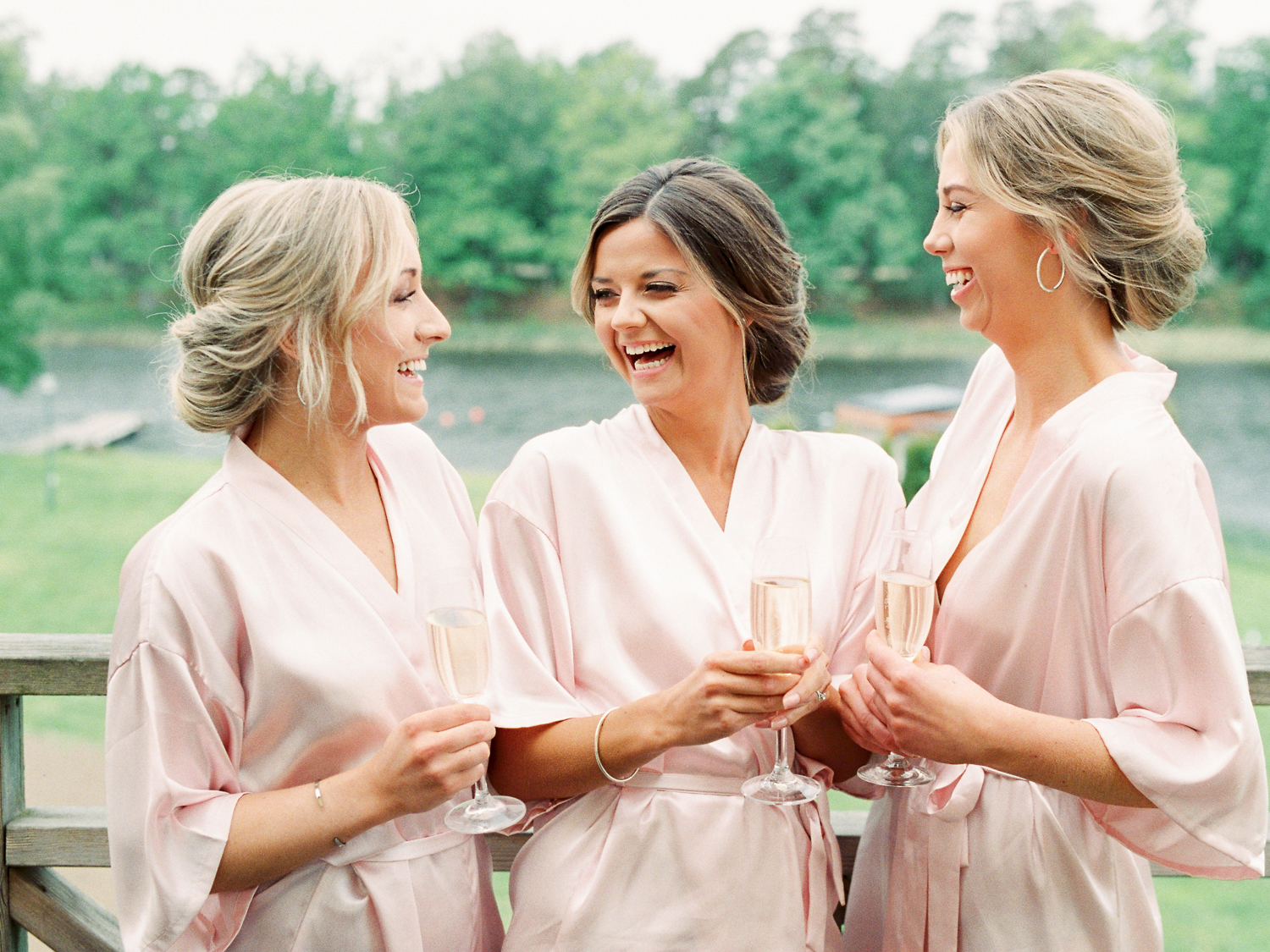 My photographs are bright, romantic and genuine. I like to show the joy, love and happiness that exists in relationships between people. As a photographer, I am incredibly fortunate to be able to work with weddings, to create images that you will look back on for so many years to remember your special day, friends and families.
I want your story to help you remember how excited you were during the morning of the wedding day. Help you remember the love that you felt when you saw each other for the first time in wedding outfits. Help you remember the nervousness when the bells rang and with butterflies in your stomach, you stepped into the church. Help you remember the love from your loved ones in caring speeches and to help you remember the joy of the crazy feeling when everybody hit the dance floor. Not least, I want you to see all the details you missed during the day, because you are filled with happiness and cannot take everything in, because you only have eyes for each other in the church and do not see the tears in your parents eyes, because you do not have time to spend with all the guests as much as you would like to.
I know it may sound like a cliché, but the photographs will increase in value over time and I want my wedding couple to have their entire wedding story documented. I believe that a few pictures from selected parts of the day can never give a fair picture of such an important and unique occasion as a wedding. That's why I only offer full-day photography. To tell you your story, your wedding, in the best way possible.
I strive to constantly develop and educate myself in my profession. I hold the Apprentice Diploma and the Master's Letter (approved by the Swedish Craft Council), am a member of the Swedish Photographers' Association and EP-certified by the Federation of European Photographers and nominated for Europe's Best Wedding Photographer 2017 and 2019 (Way Up North). I hold several awards and honor mentions from Swedish championship in portrait and wedding photography and have been published on several international blogs and magazines.
I'm happy to share my knowledge and thoughts on how you can plan your day to get the best conditions possible for great photographs. As a person, I am structured and like to arrive to the weddings prepared, to create a lovely and easy-going atmosphere during the day. I want you to focus on each other and have a cozy time together during the portrait session.
Every year I photograph around 5 weddings. I have chosen to limit the number of assignments in order to give my couples the best possible service.
Your wedding experience will always include:
∙ Preparation, planning, free support before, during and after the wedding
∙ Consultation meeting where we go through your wishes
∙ Cover of the whole day from early preparations until everybody hits the dance floor
∙ Film, development, scanning and processing
∙ Your photos carefully edited and delivered in high and low resolution format
∙ Slideshow online with selected favorite photographs to show to loved ones
I offer packages from 6 hours up to full day. Heirloom albums and engagement sessions are available as an option for the packages.
Price frome 29.000 SEK // 2823 EUR // 3317 USD