Engagement photography session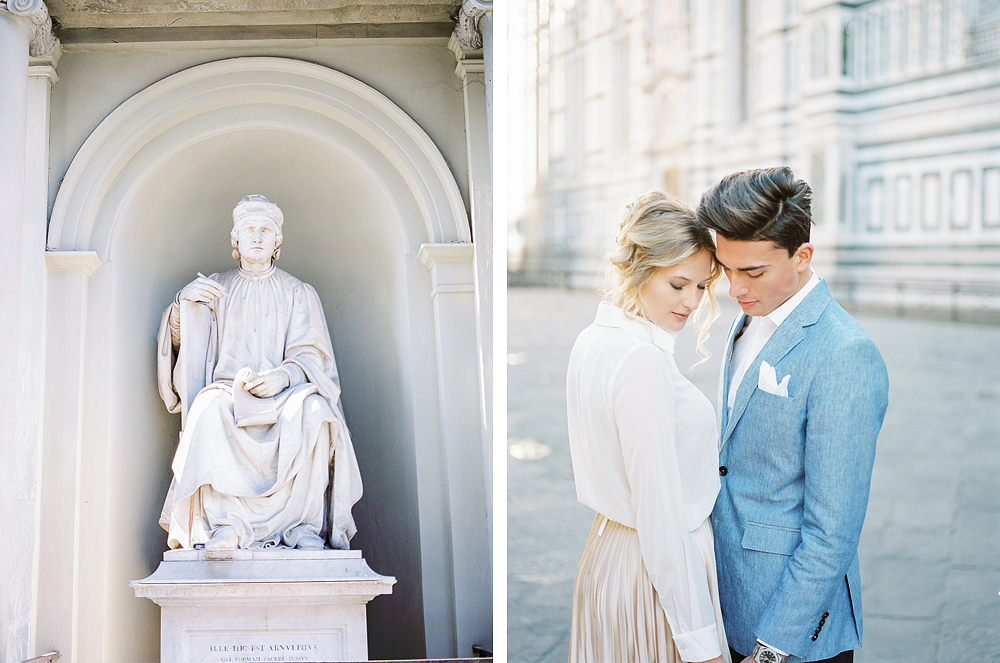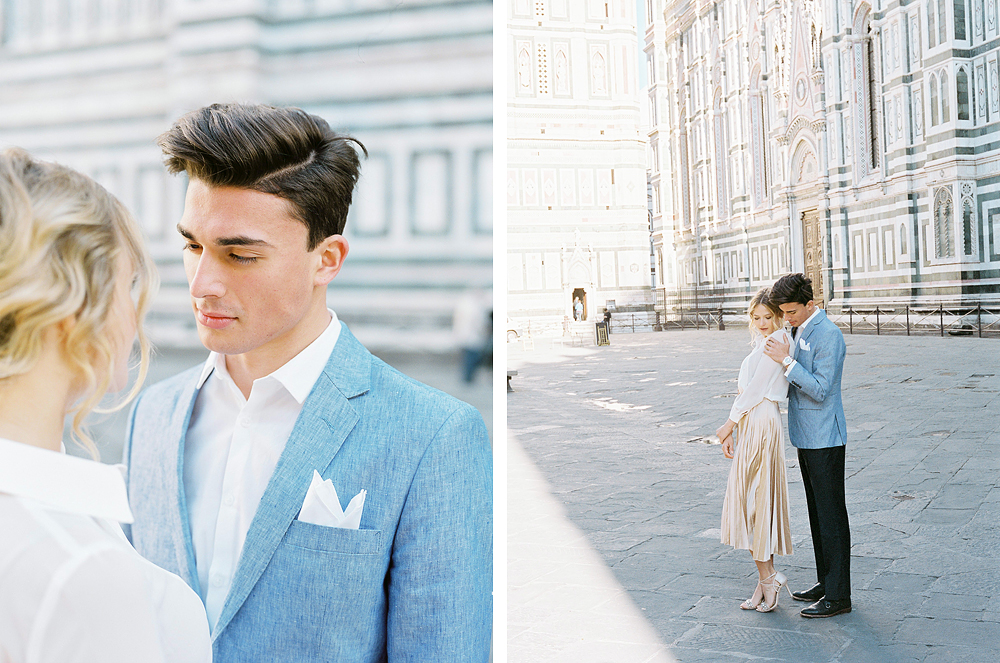 Locations in Florence for your
ENGAGEMENT PHOTOGRAPHY SESSION
If you want a typical and iconic venue for your Florence engagement photos, then Ponte Vecchio (the bridge) and Piazza del Duomo is the perfect spots for you. When you're at high-up places it's easier to not have too many people in your shot. Make sure to plan a stop at Piazzale Michelangelo if you want a magical scenery over the city. The photos from this session were taken in the heart of the historical town at several iconic places.
To get the best light possible (and not an over crowded venue) I always recommend to plan to shoot your engagement session at sunrise. It's the best time if you want to have the city for yourself. Sunset is also very beautiful but the city will be crowded. If you're not an early bird, consider if it could be worth getting up early one day. That way you'll get more comfortable when there is not too many people around which will result in more intimate and romantic photos.
A common question is 'what should we wear on our engagement session'. For that reason, I've gathered some tips in this pdf.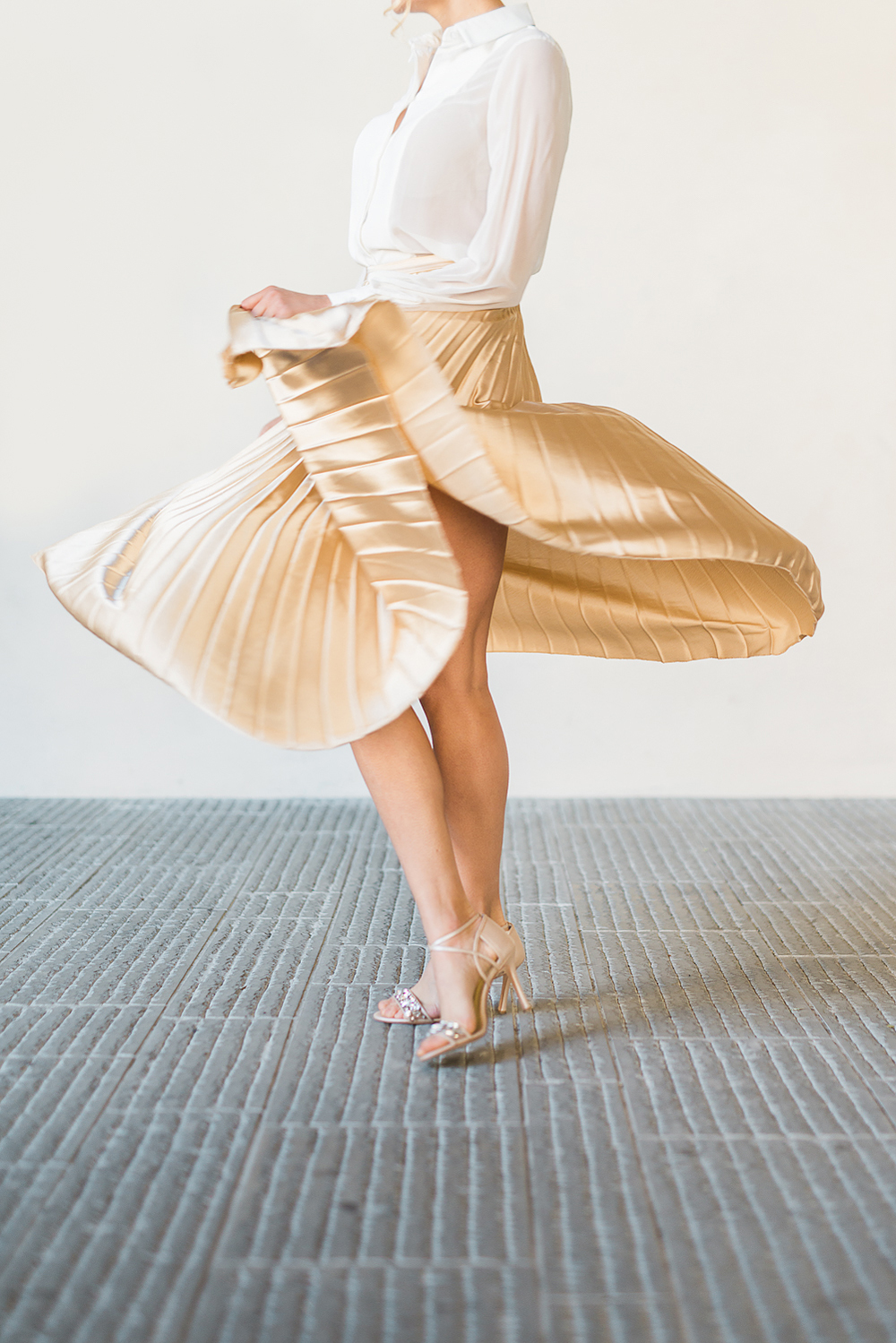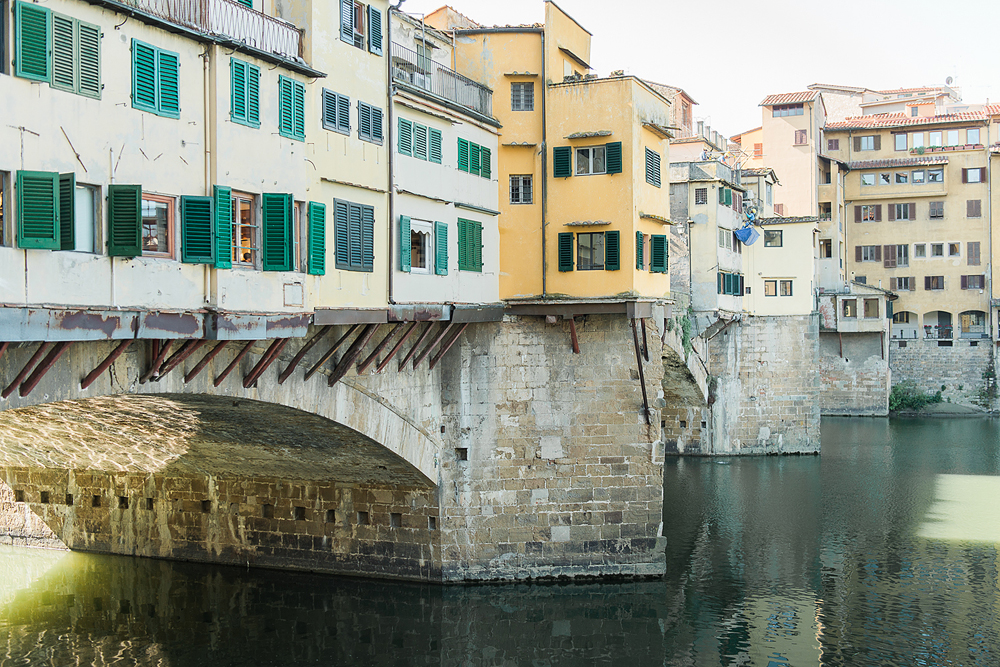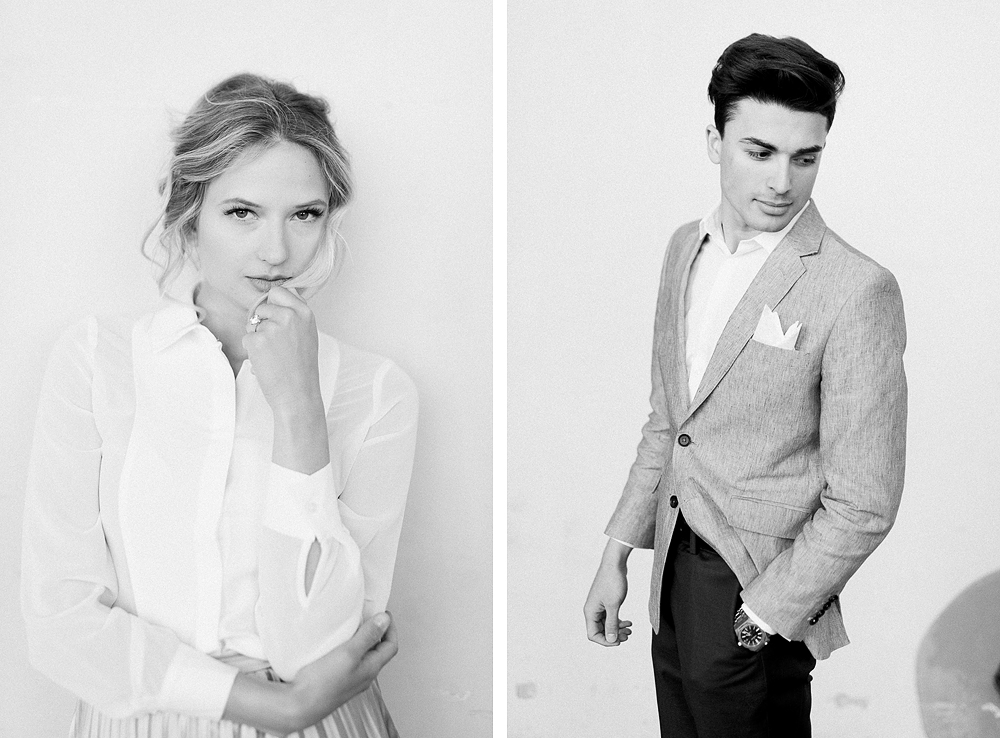 The following are included in my packages:
∙ Up to four hours of shooting
∙ Remote meeting before the session, on video call
∙ Film, development, scanning and editing
∙ Handcrafted linen box with fine art prints (15 x 20 cm)
∙ Digital high resolution files (around 50 photos)
∙ Mobile app for sharing with friends and family
∙ All travel and accommodation costs
From 2280 €
I'm so glad we hired Terese Brandwold as our wedding photographer. The pictures are fantastic and it was so easy to work with Terese. My sister (who is also a photographer but was also a bridesmaid) recommended Terese because she is one of the best wedding photographers in Sweden.
Since we live in Florida, contact was initially handled over the phone and email and it was easy to communicate with Terese. I felt that she really understood what we were looking for and did an excellent job of meeting our wishes. Our wedding was in Miami and a few days before Terese flew in for preparation of the wedding and photography. During the wedding day itself, there was a lot to flaunt and Terese was very flexible and easy to work with.
The pictures are atmospheric and Terese really captured the moments in a magical way. I recommend Terese Brandwold to one hundred percent!