Engagement session Amalfi coast Italy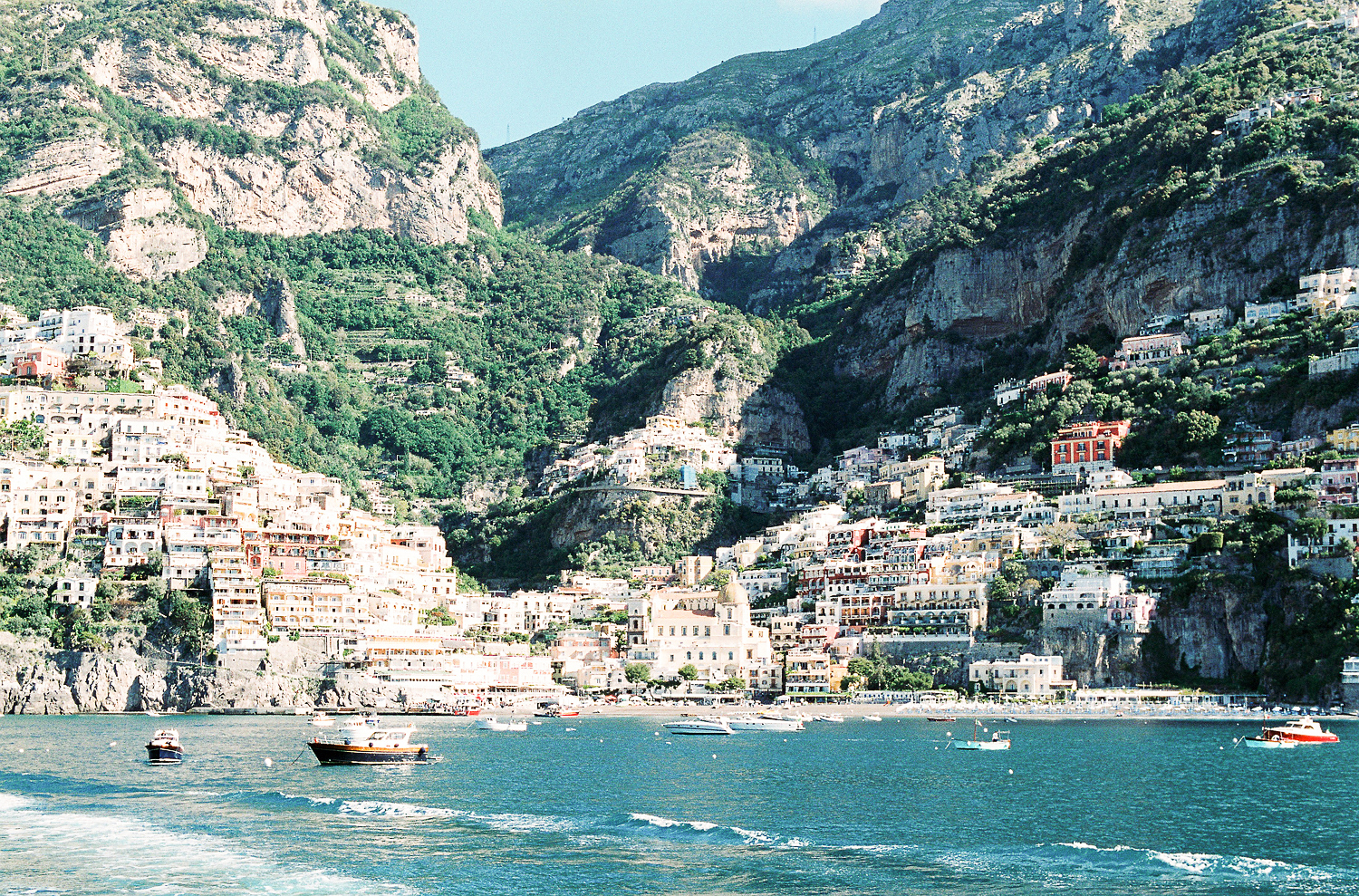 Engagement session Amalfi coast Italy
Jonathan and Aileen lives in New York, USA. They saw my post from an engagement session I shoot in Positano a couple of years ago. I think it's amazing to be able to connect with people from across the globe! I was so happy to go back to one of my favorite place in Italy, on the Amalfi coast for an engagement session in Positano. Jonathan and Aileen chose Positano because they loved how romantic the setting is and that Positano was incredibly beautiful in the pictures they looked at so they decided to visit! We had such a good time together. We shoot on the beach and a super crowded dock, it's all about the angles (and to wait and ask people to cooperate:)
Engagement session Amalfi coast
I always aim to shoot a couple of hours before the sun set, to get the best light. Film handle harsh light really good but it's preferable to get the soft, golden light at the evening. An engagement session with me takes around 1-2 hours if we are shooting at the same location through the session.
What to wear on your engagement session
I often get questions about what to wear and my short answer is: wear something that you think you look good in:) To feel confident and comfortable is so important. For engagement photos I think a shirt, suit trousers looks really stylish but not overdressed, and match that with a nice dress. I would also recommend to wear something light (as in colors), if possible, like white, light/soft grey, beige, pastels: blue, pink etc. Remember to sync your clothes, it's pretty common that people plan their outfit individual and not as a couple. In general: strong colors and pattern may look great in real life, but on photos I always recommend to have cloths without pattern for a classic look. To have a professional make up artist to help you out with make up and hair really adds the little extra!
Film lab | Carmencita Filmlab
Jonathan's clothes:
Shirt | Theory
Pants | Lulu Lemon
Watch | Jaeger lecoultre
Belt | Tumi
Shoes | From a local shoemaker
Aileen's clothes:
Shoes | Nana Positano
Ring | Not branded. Obtained by private transaction through a friend.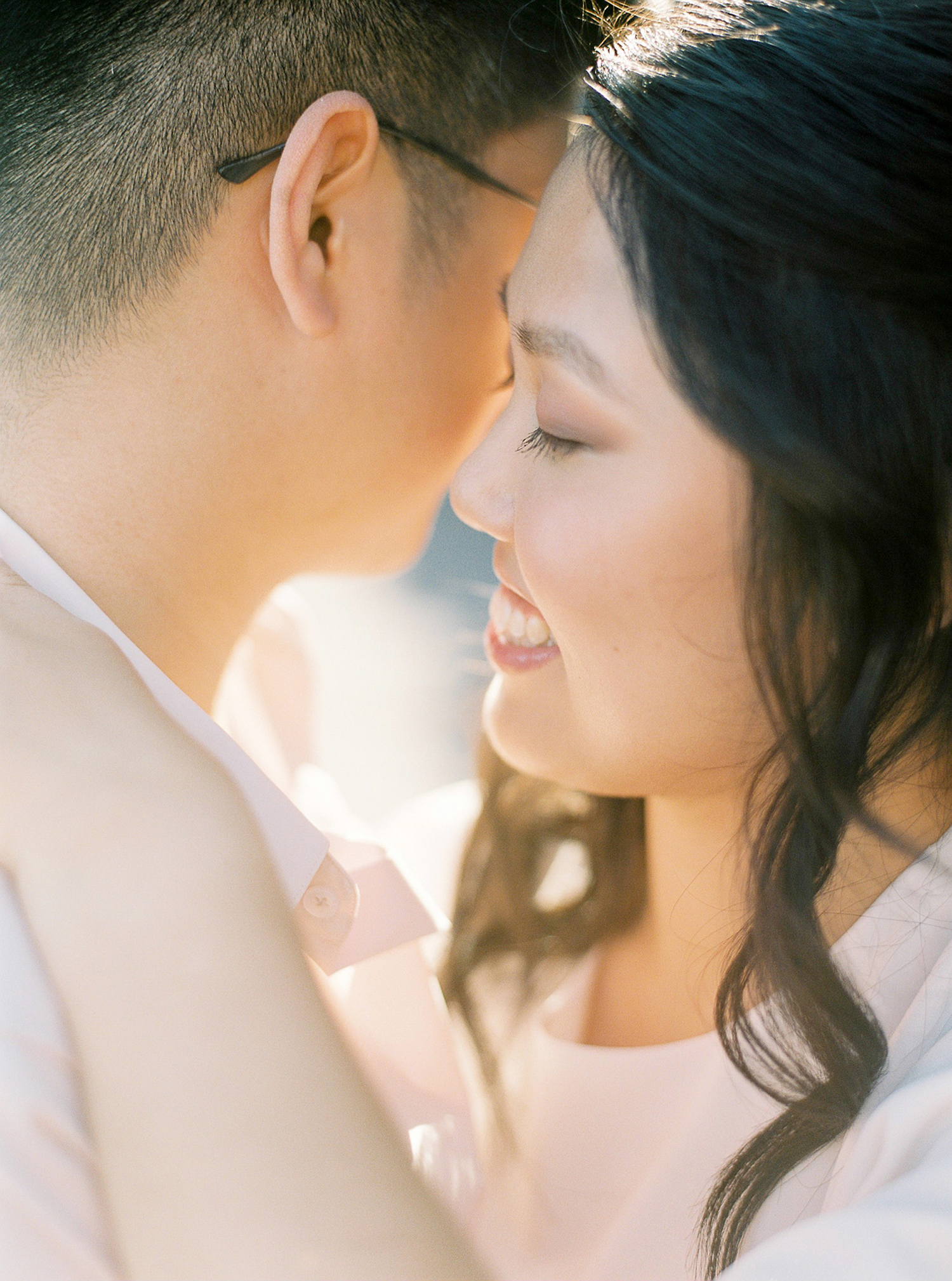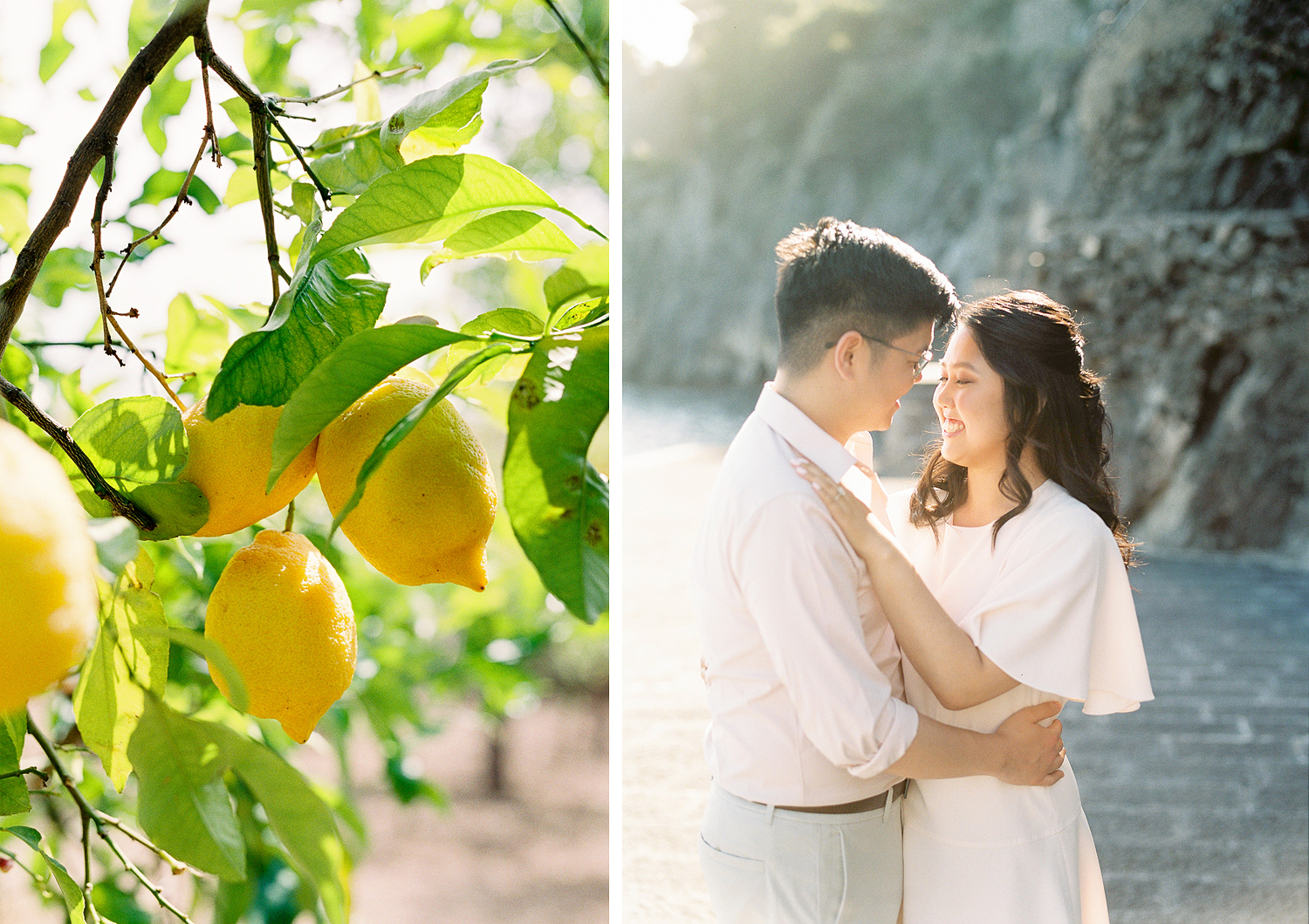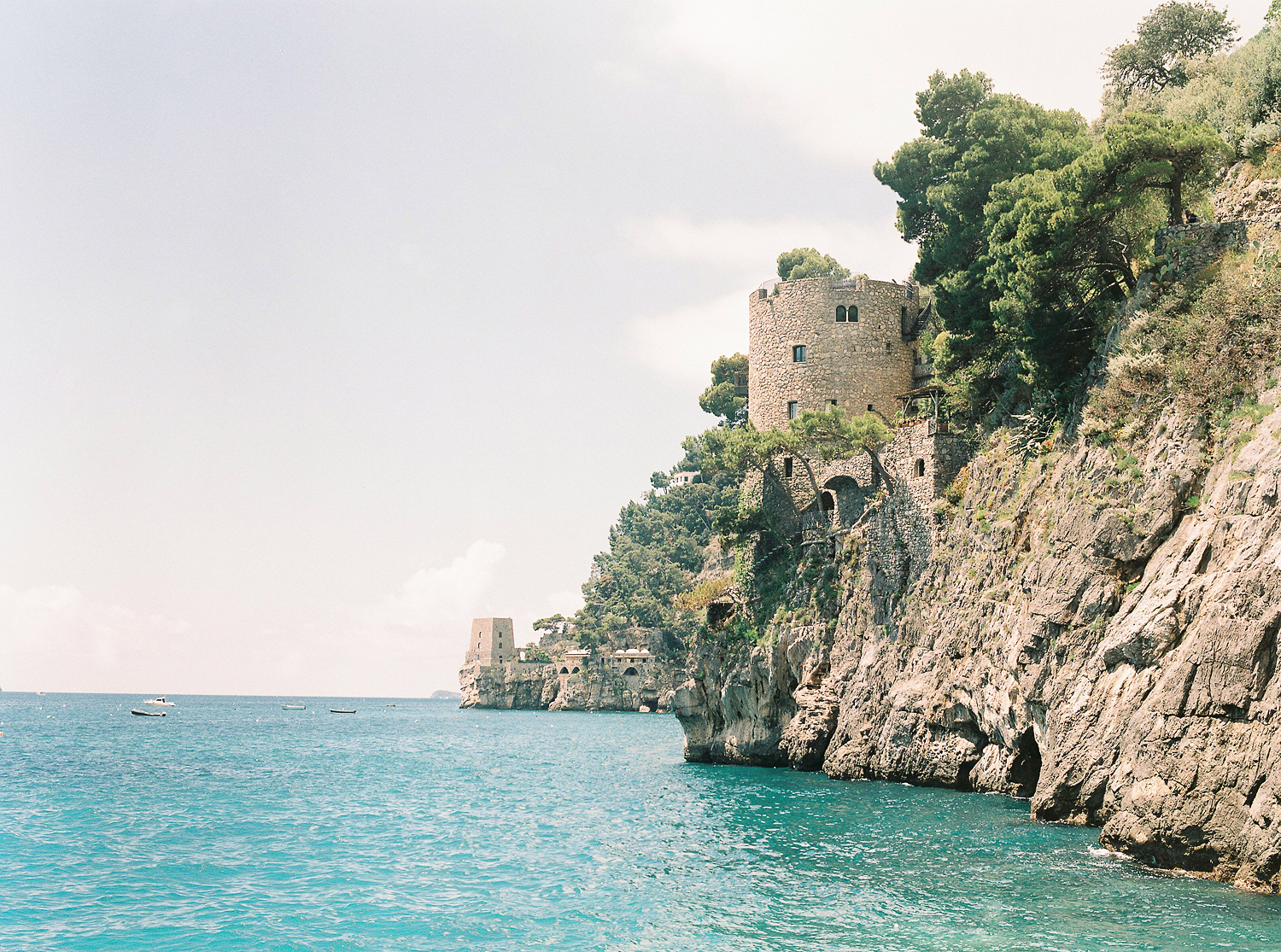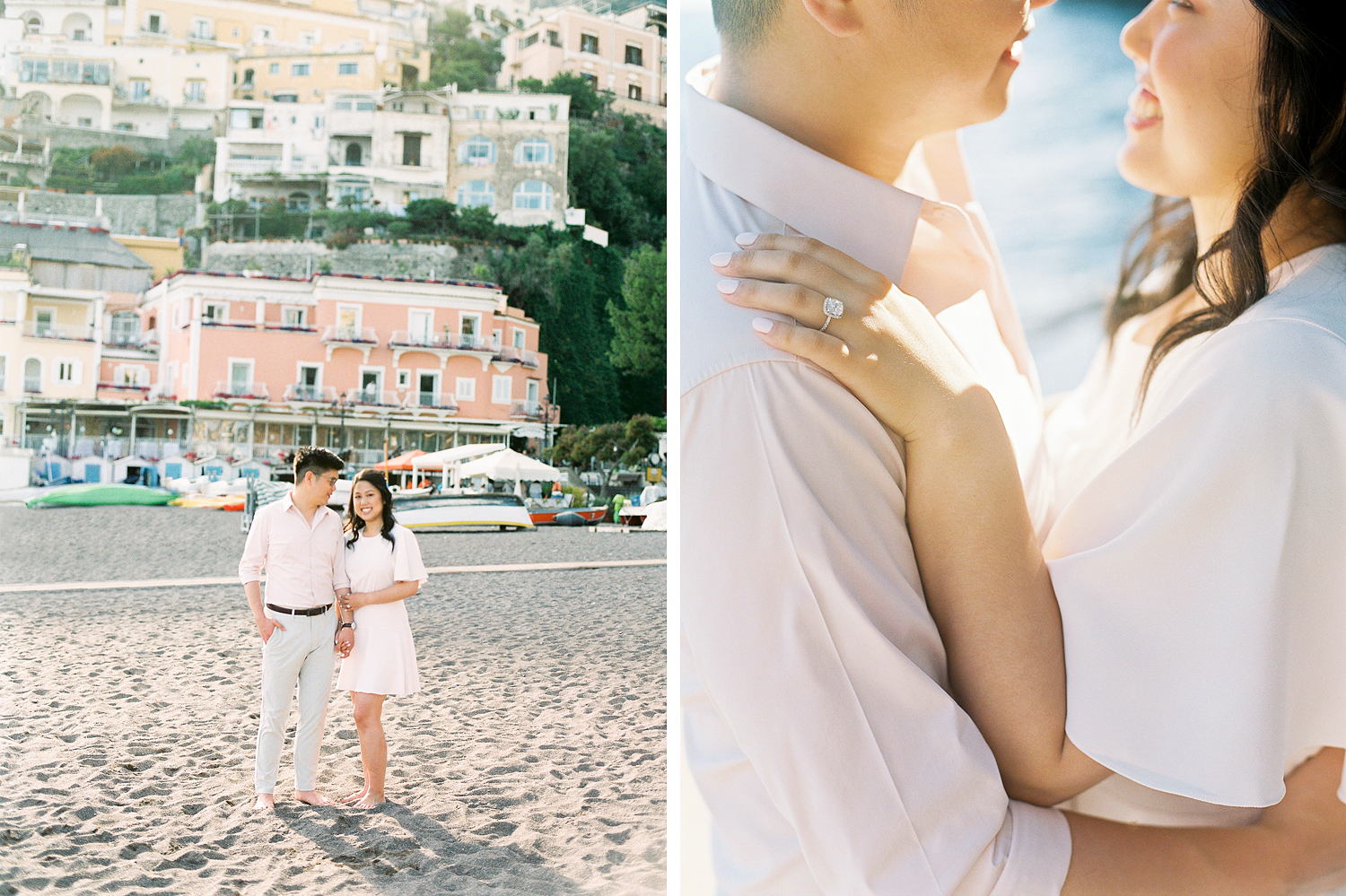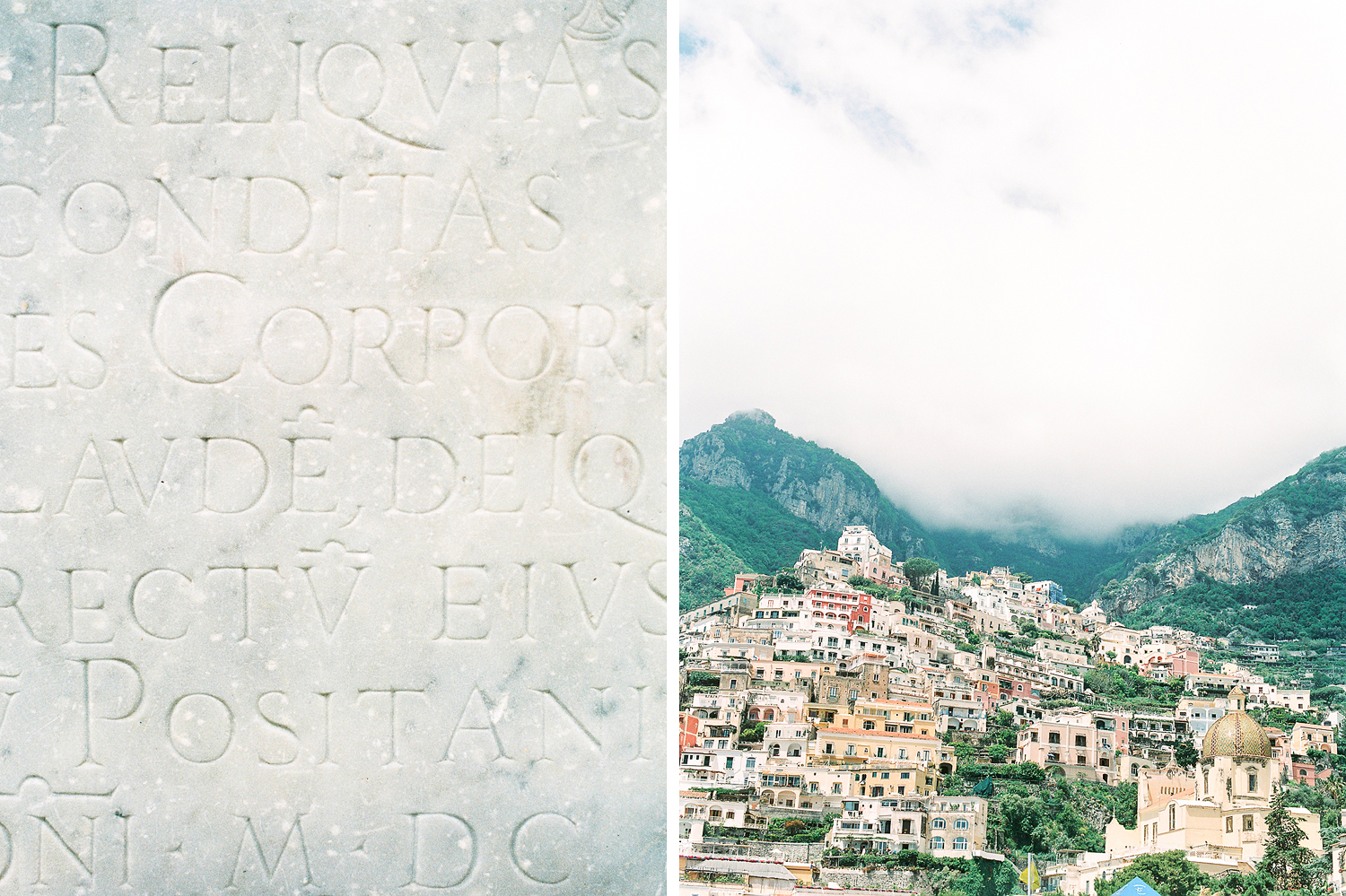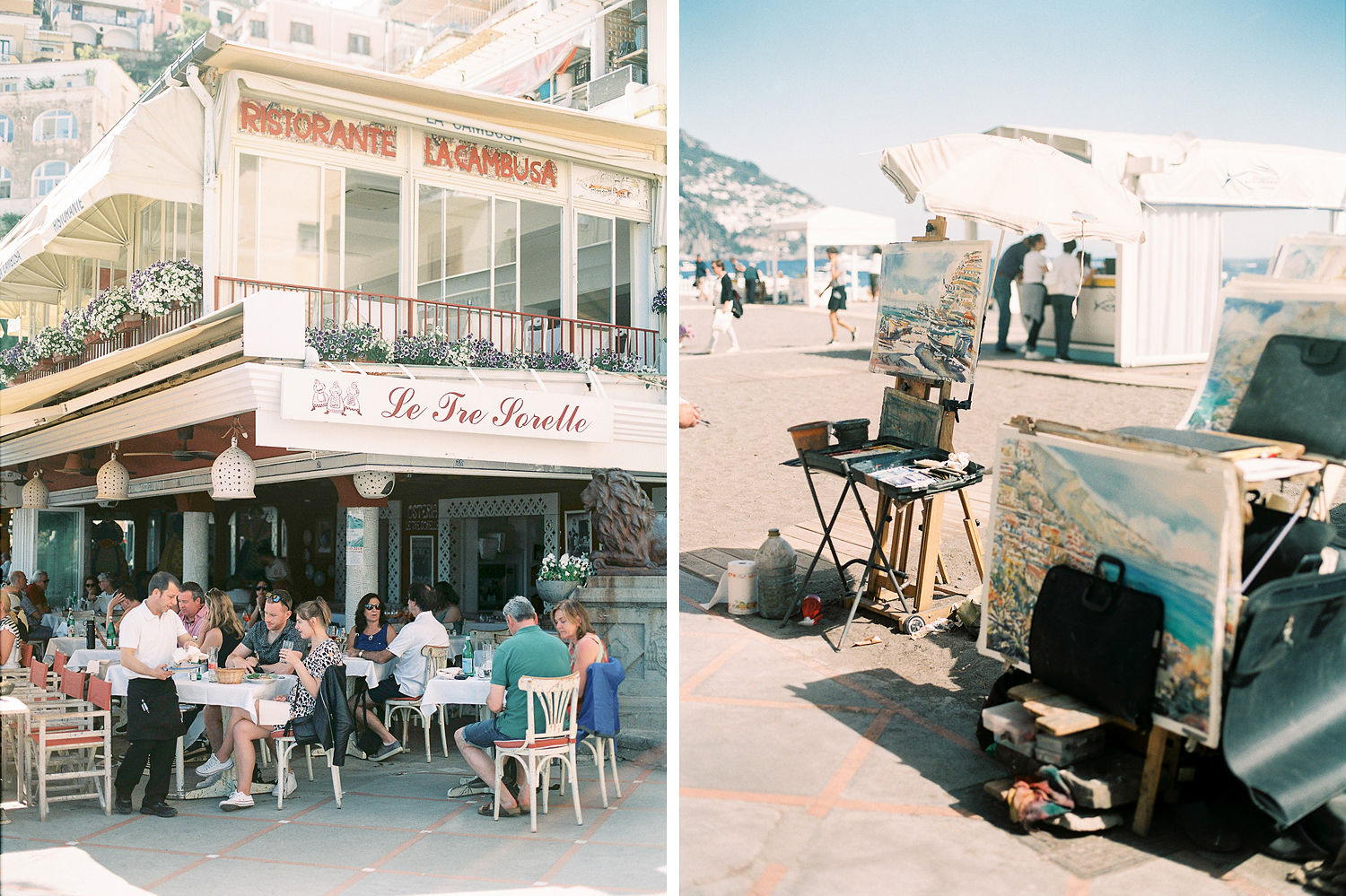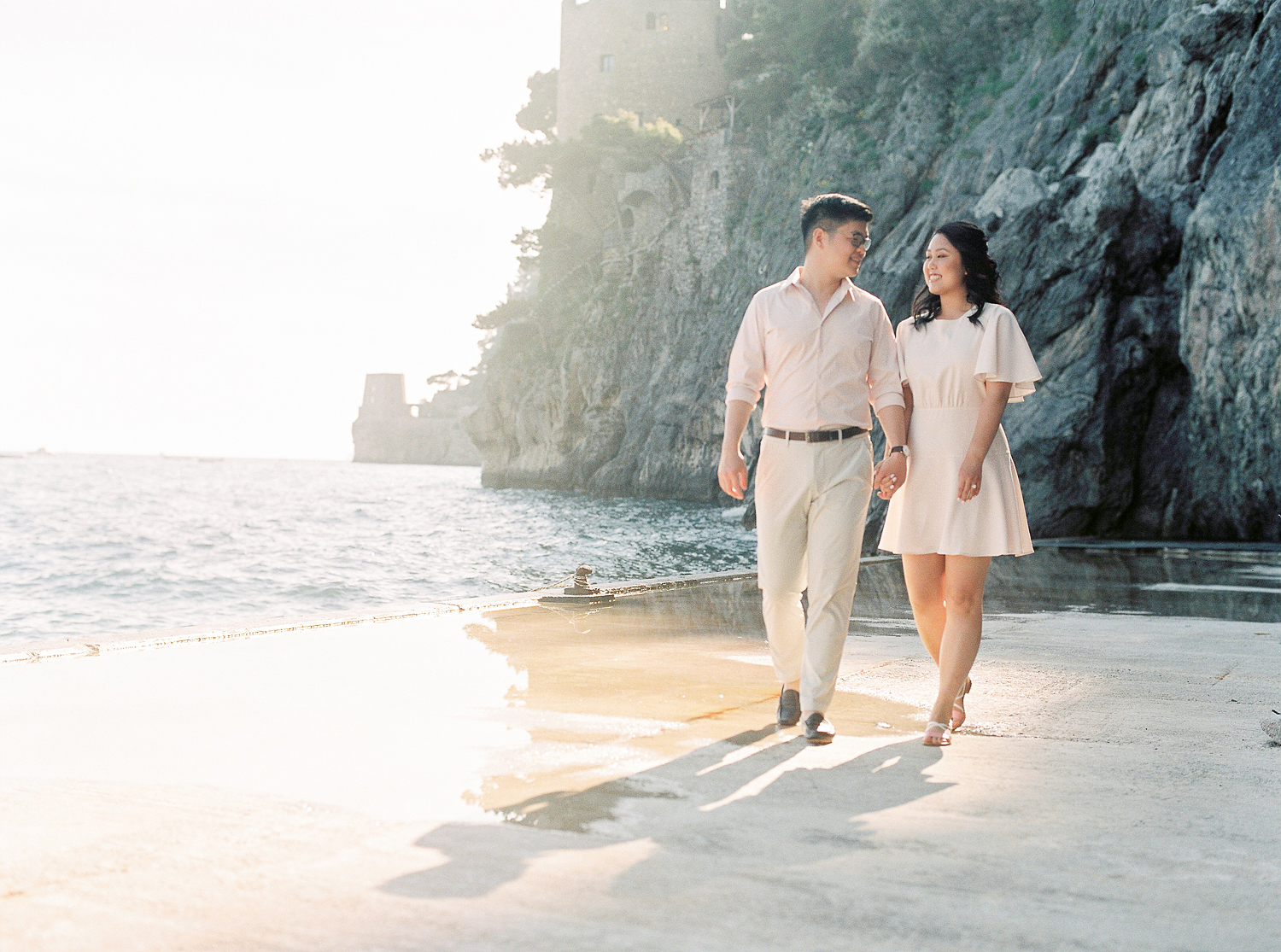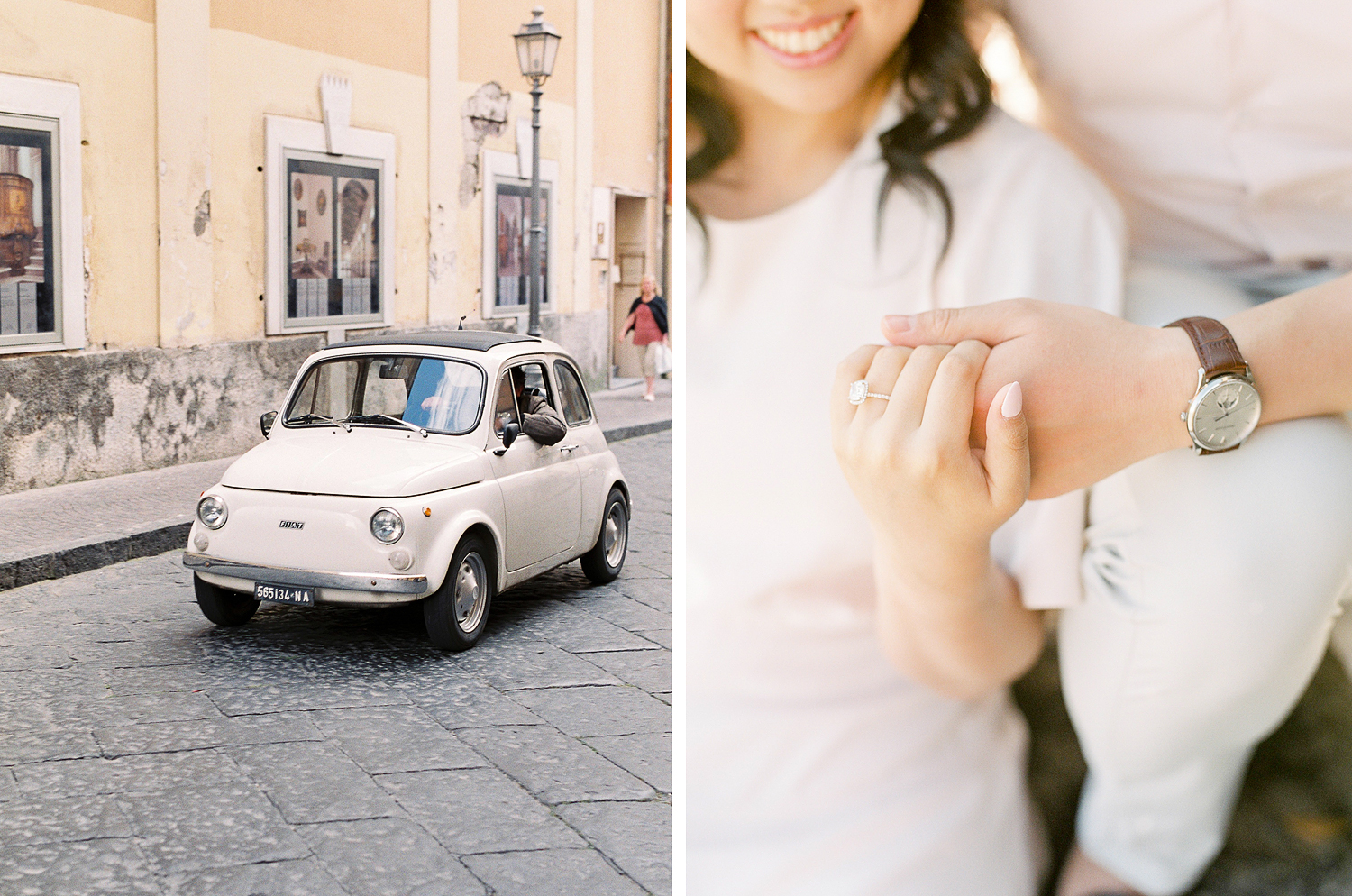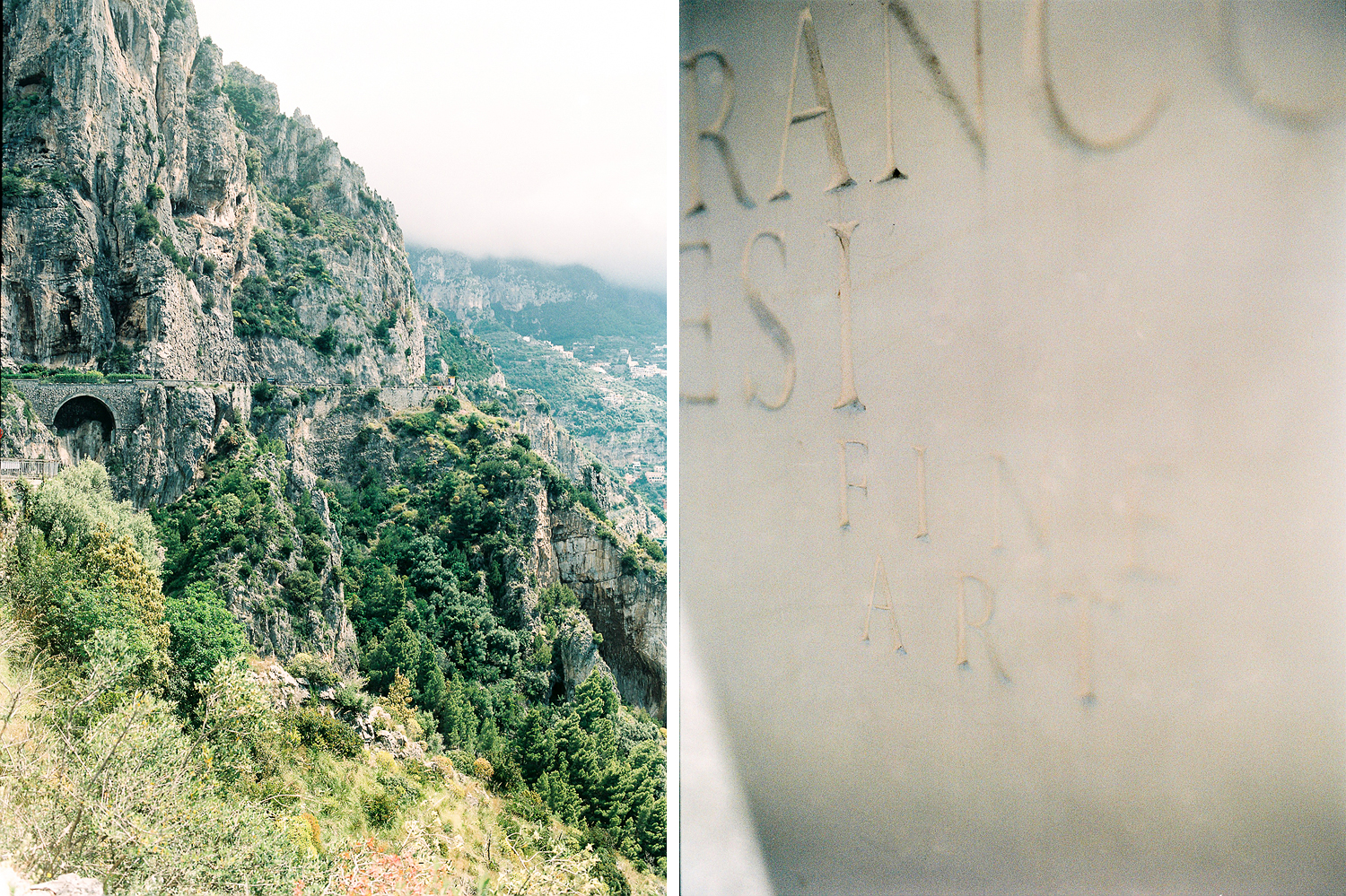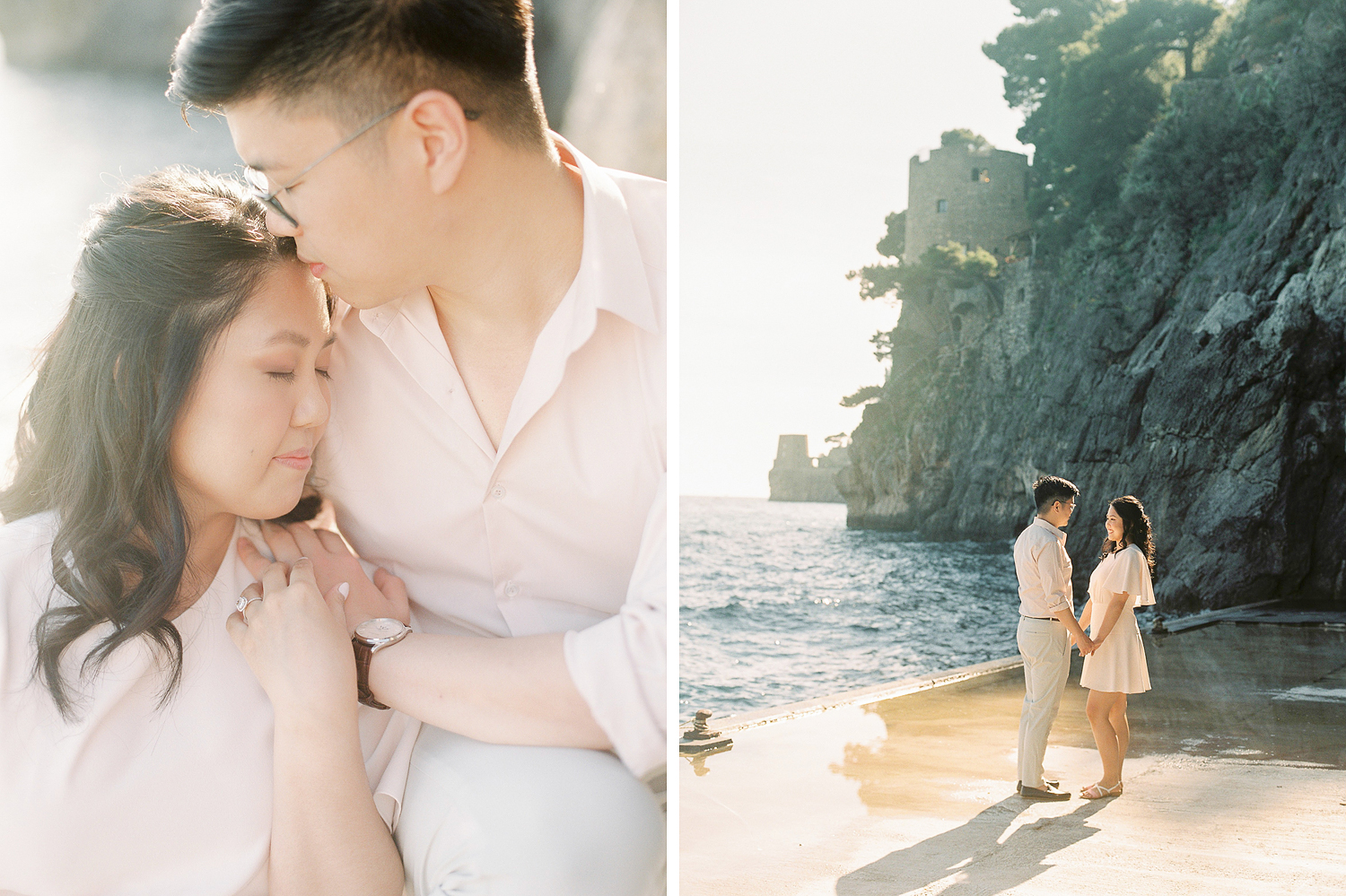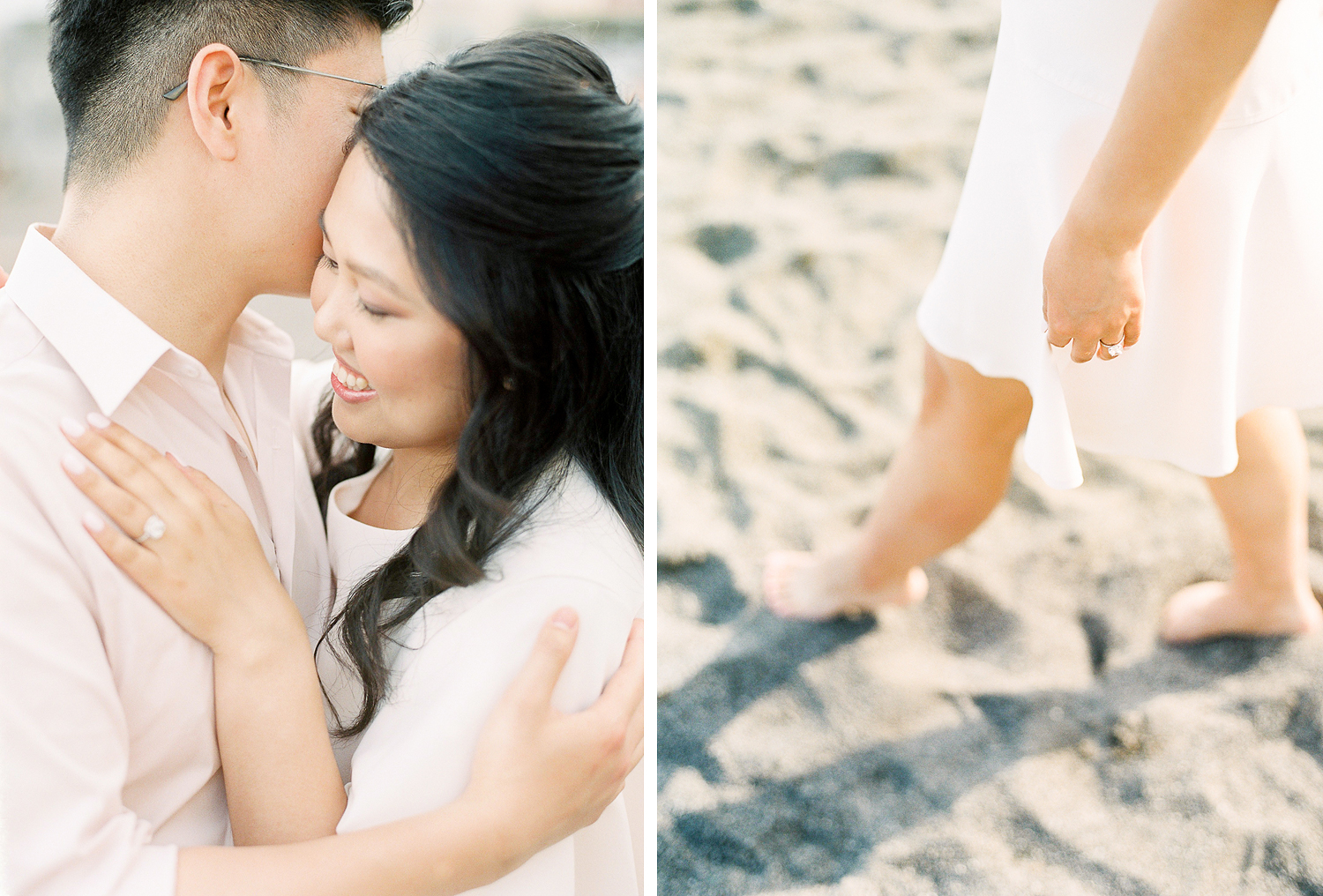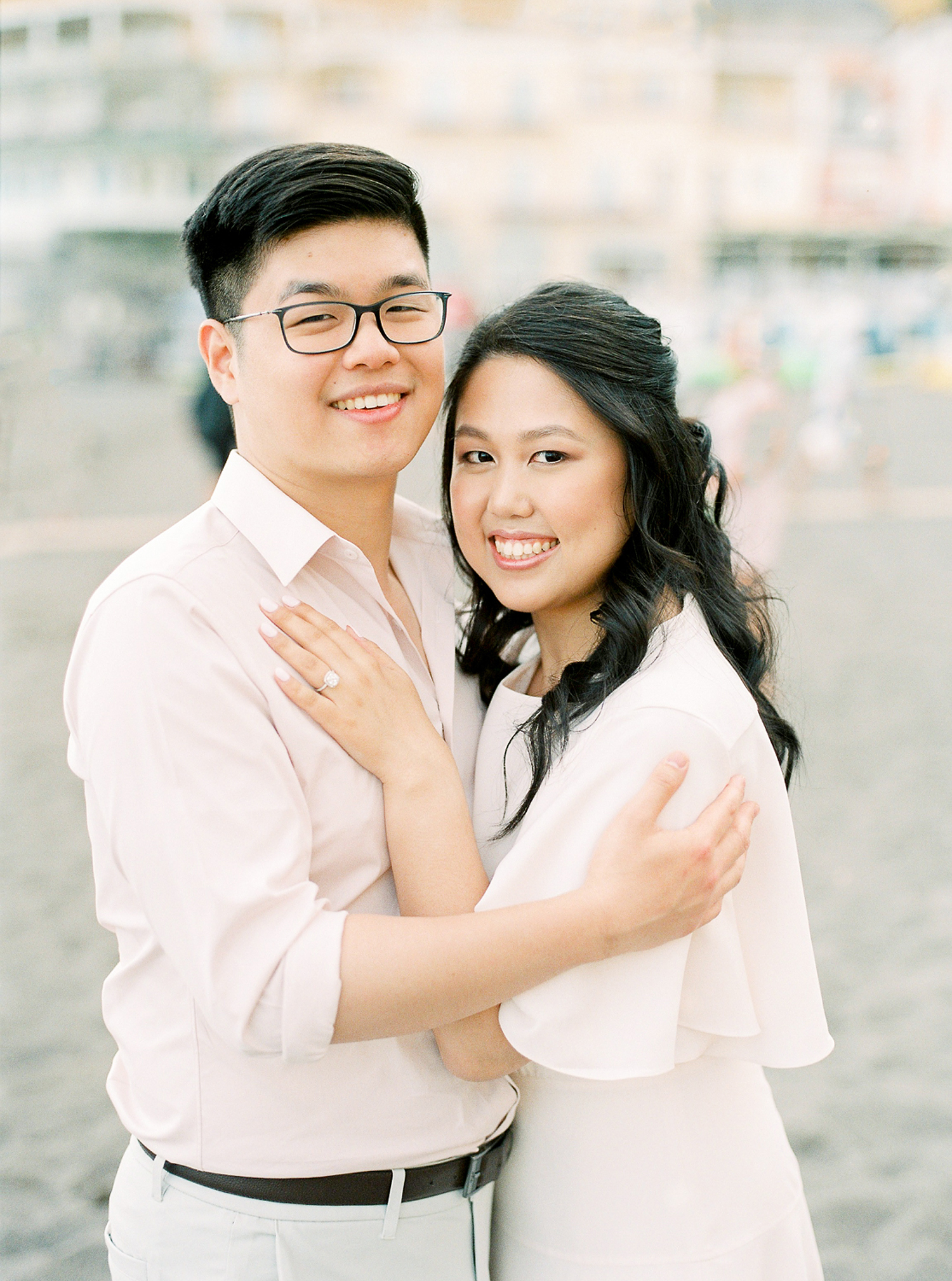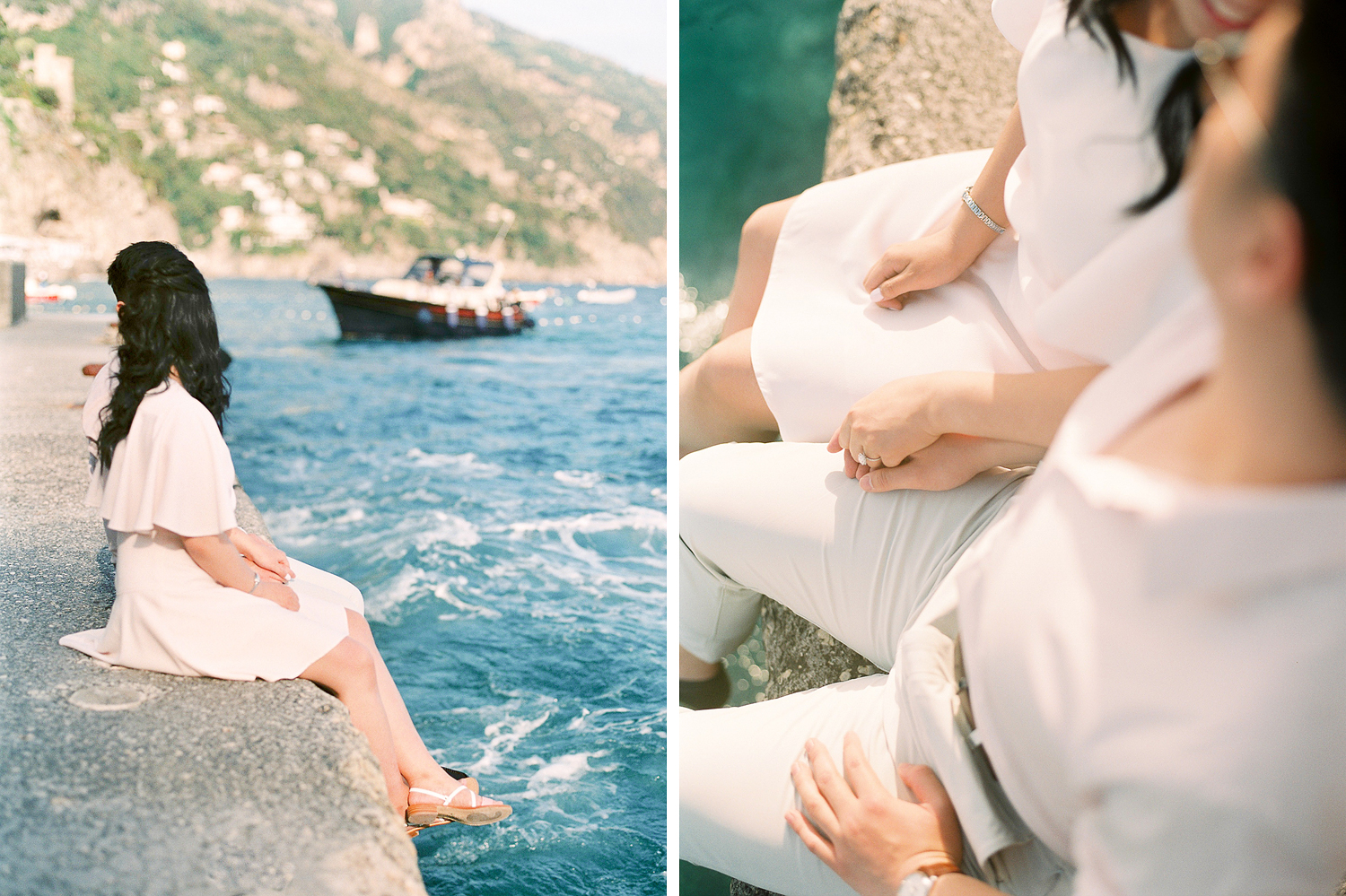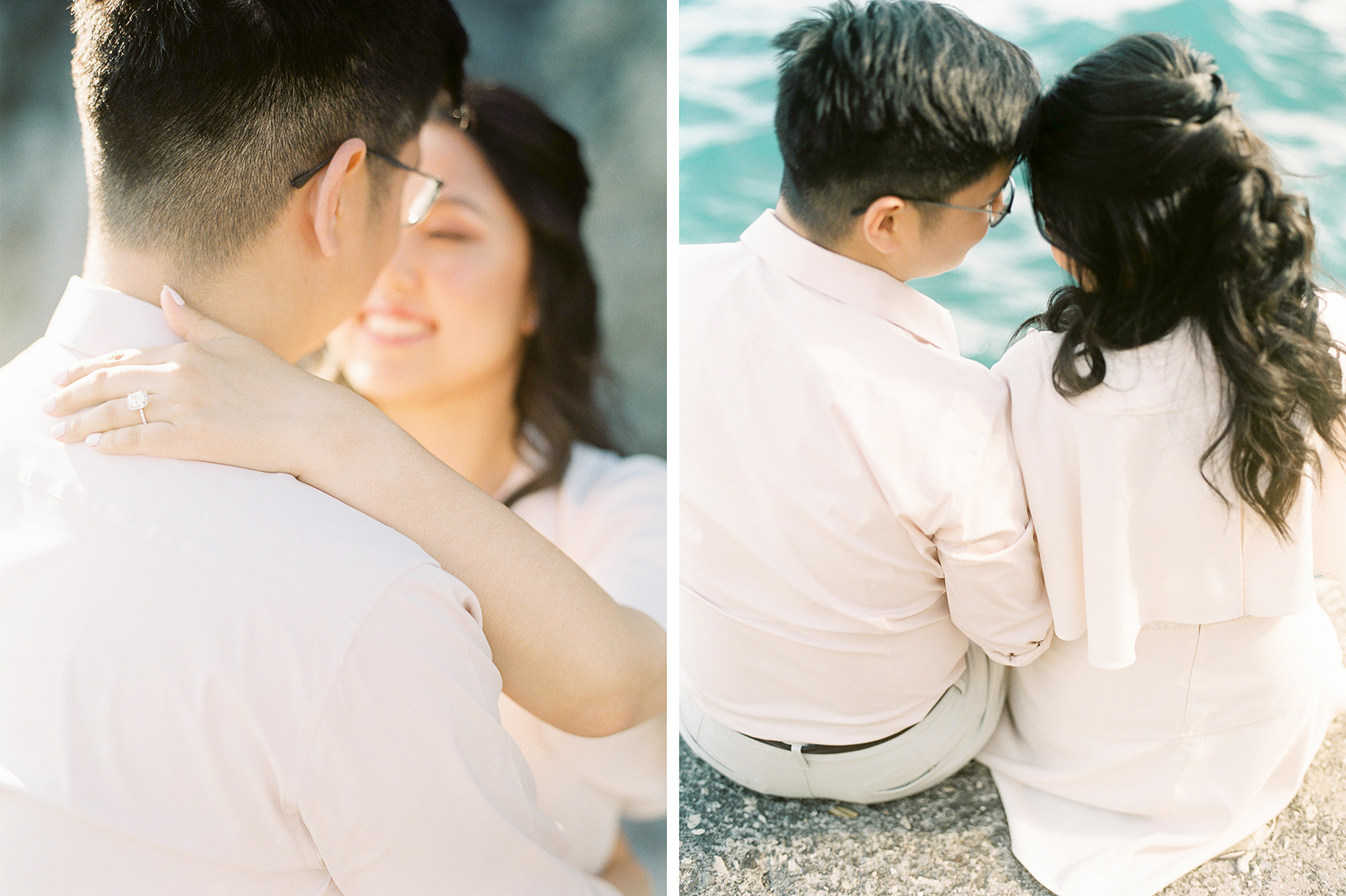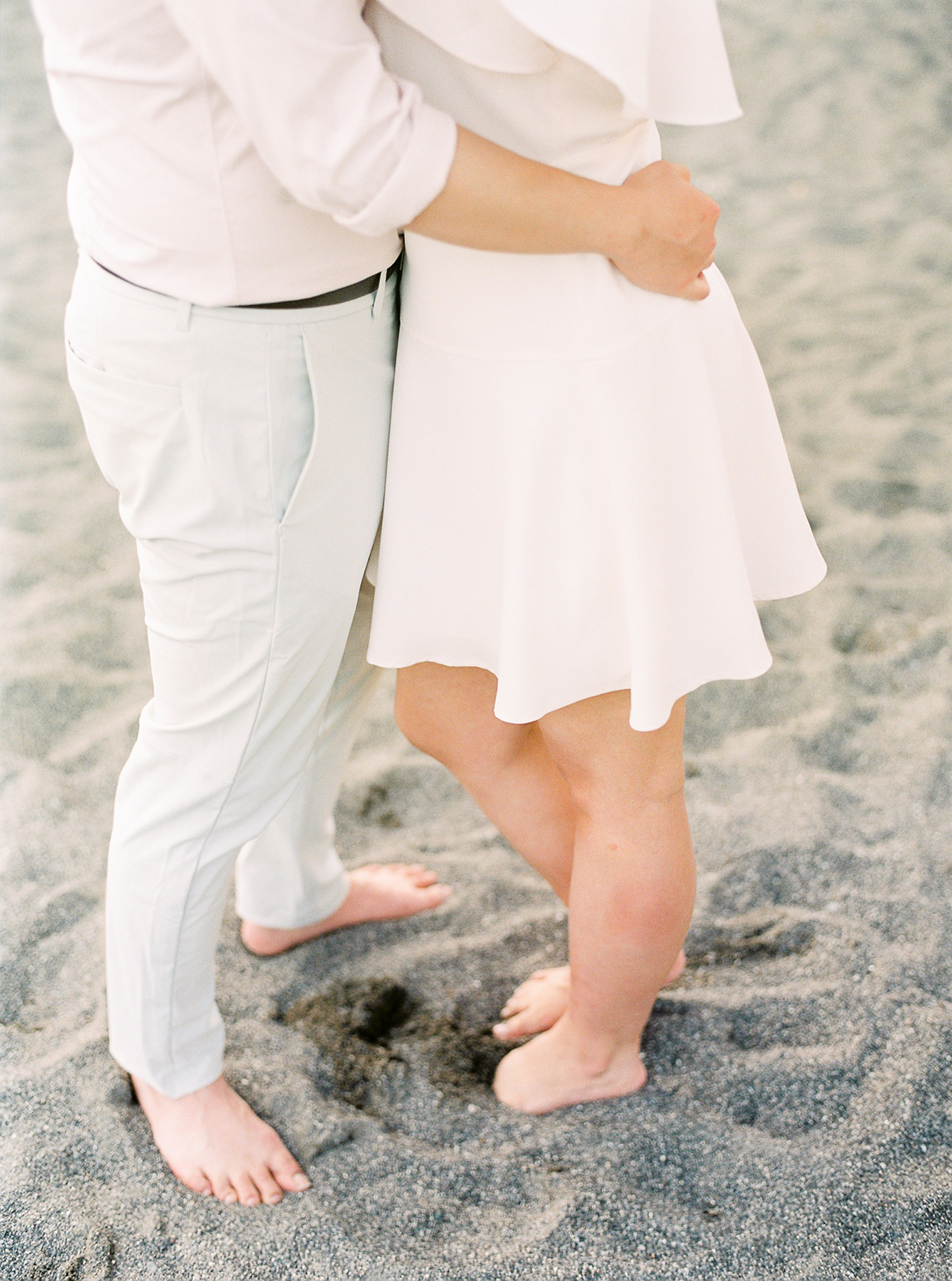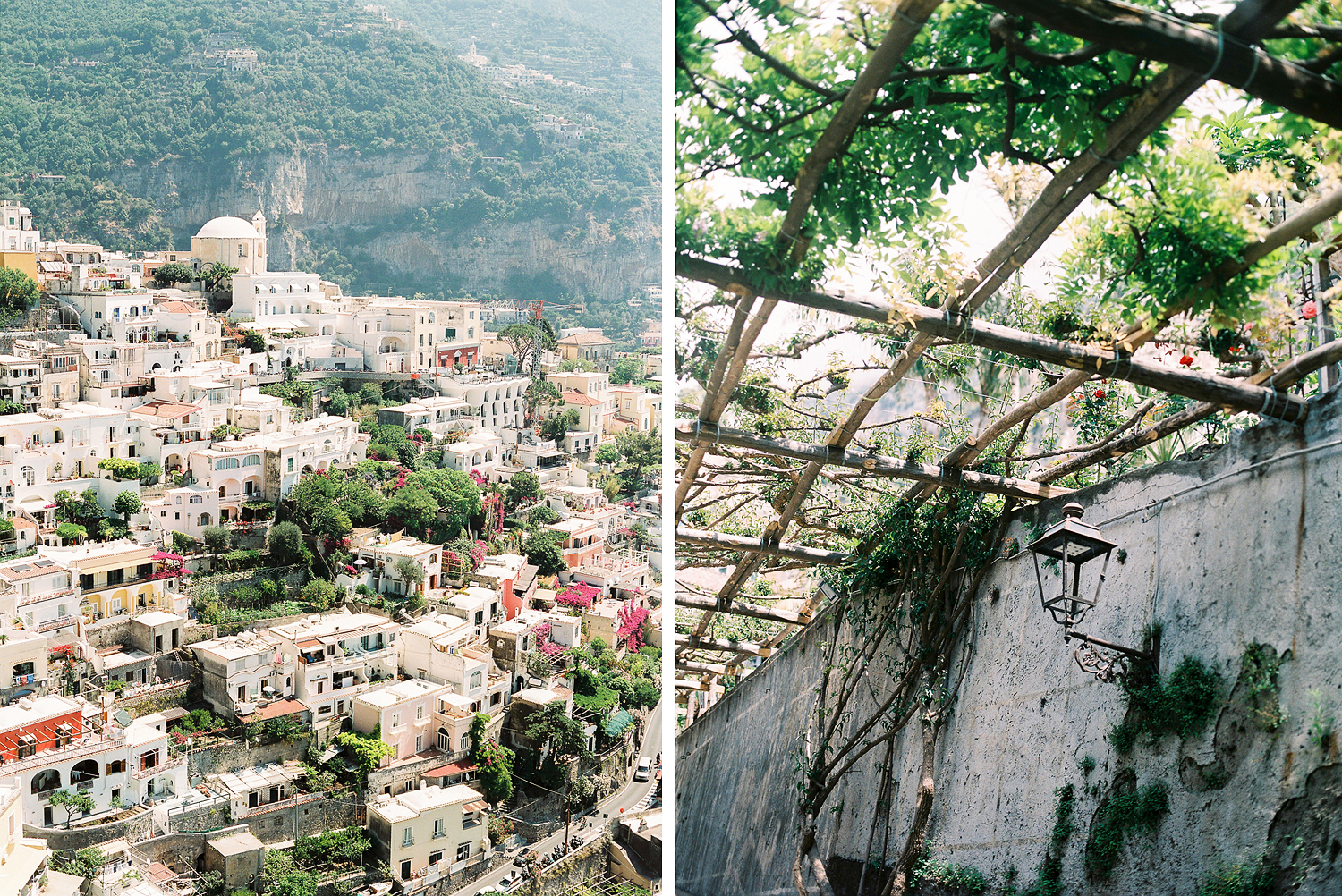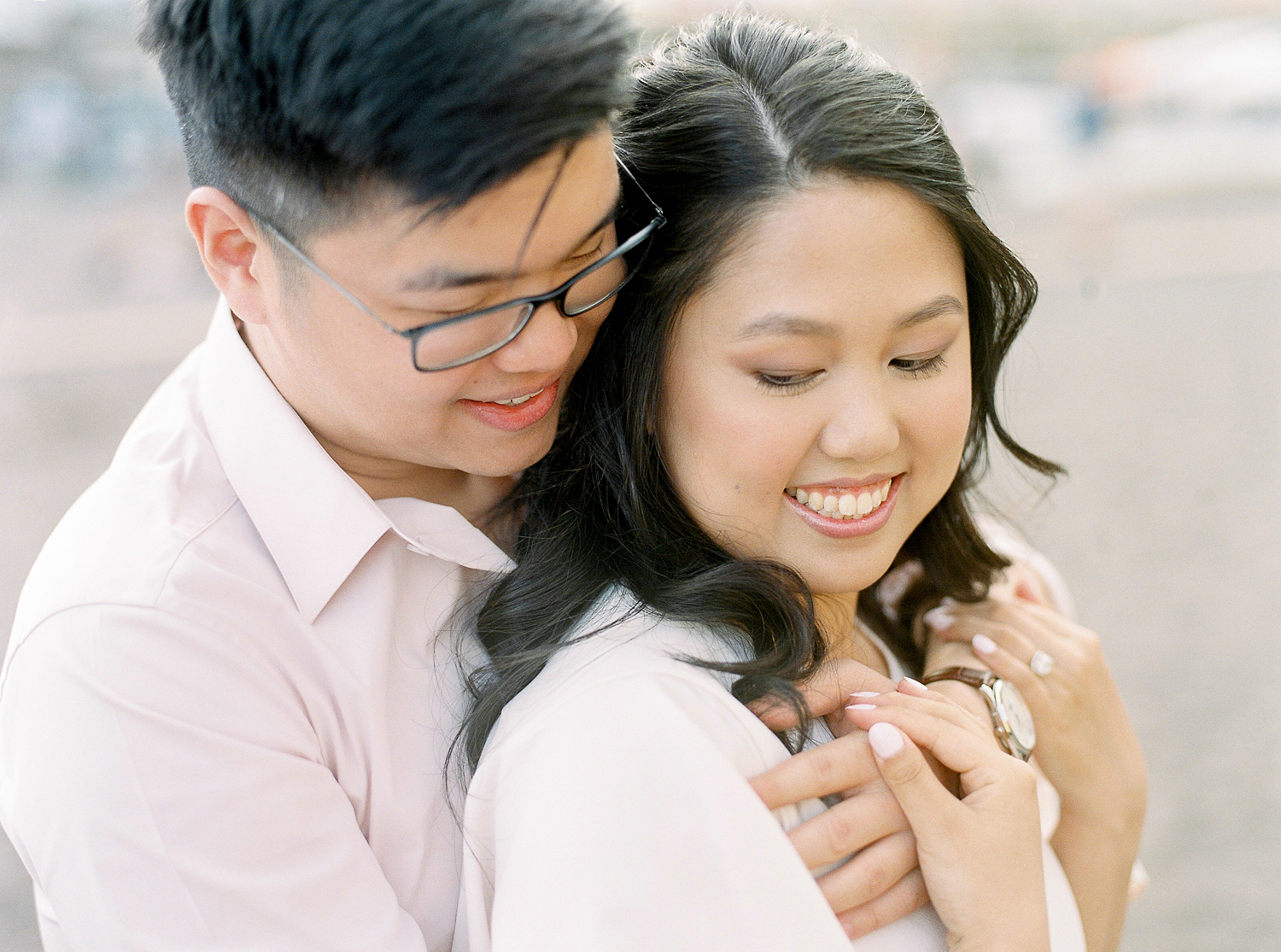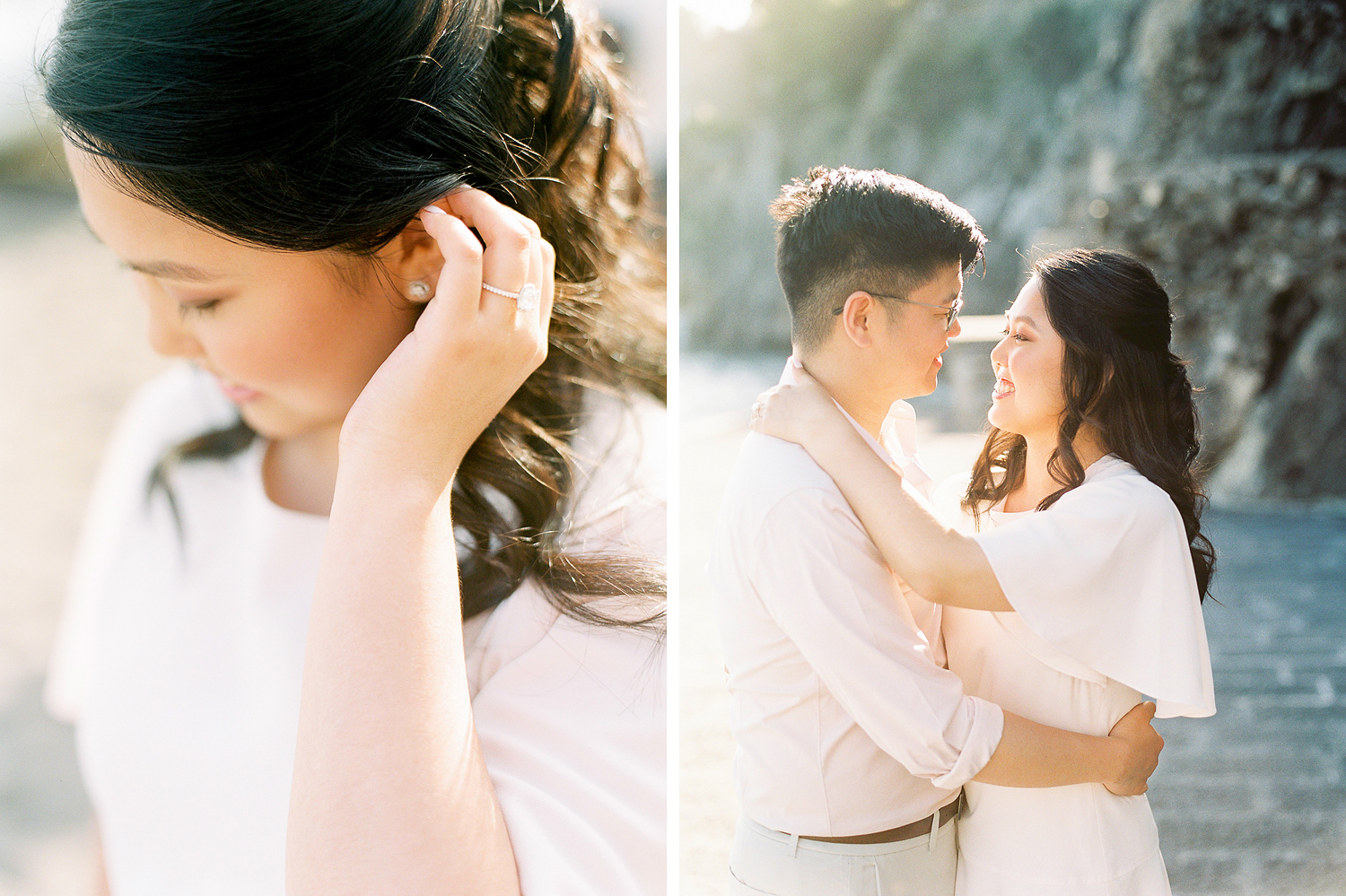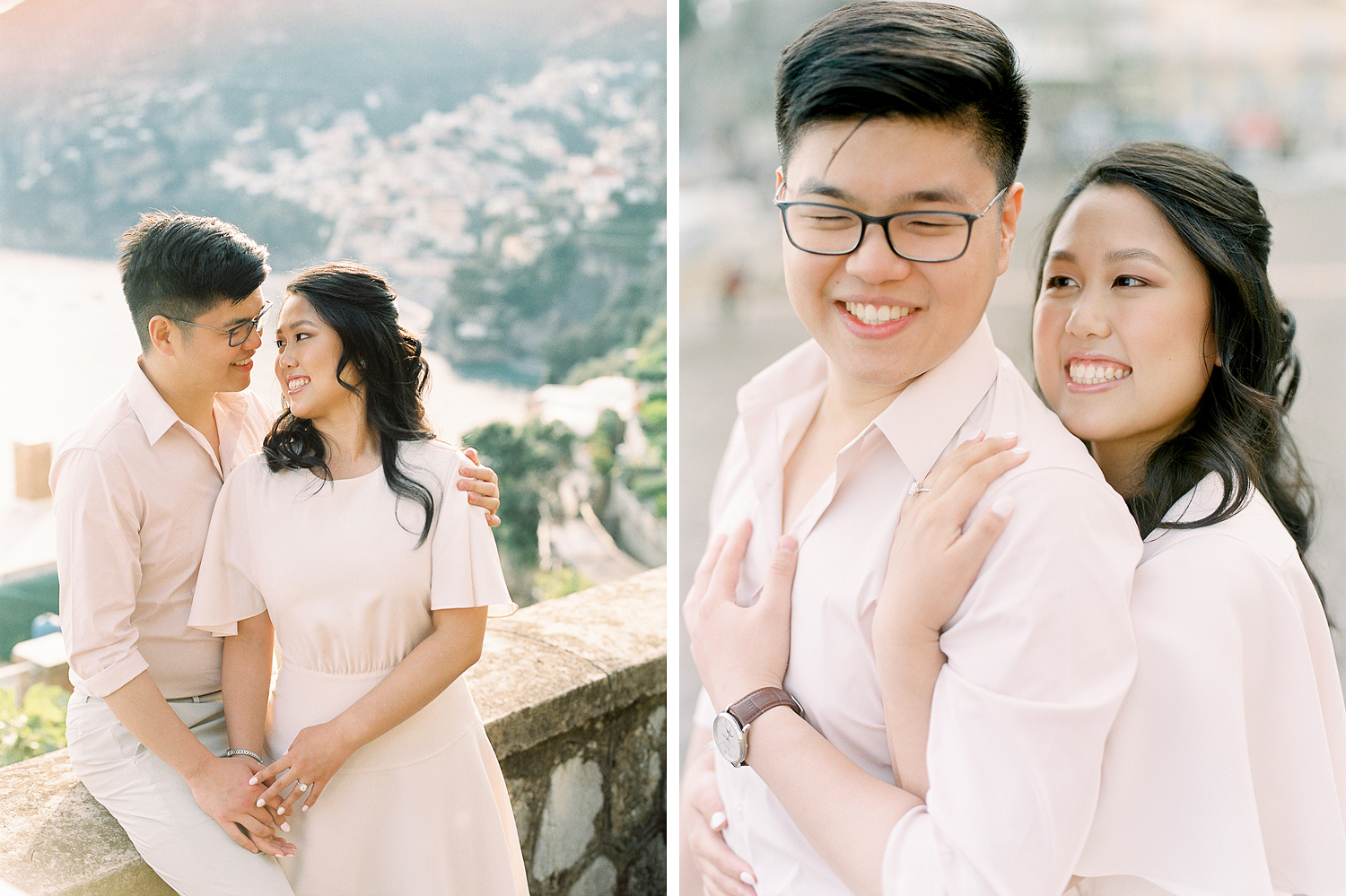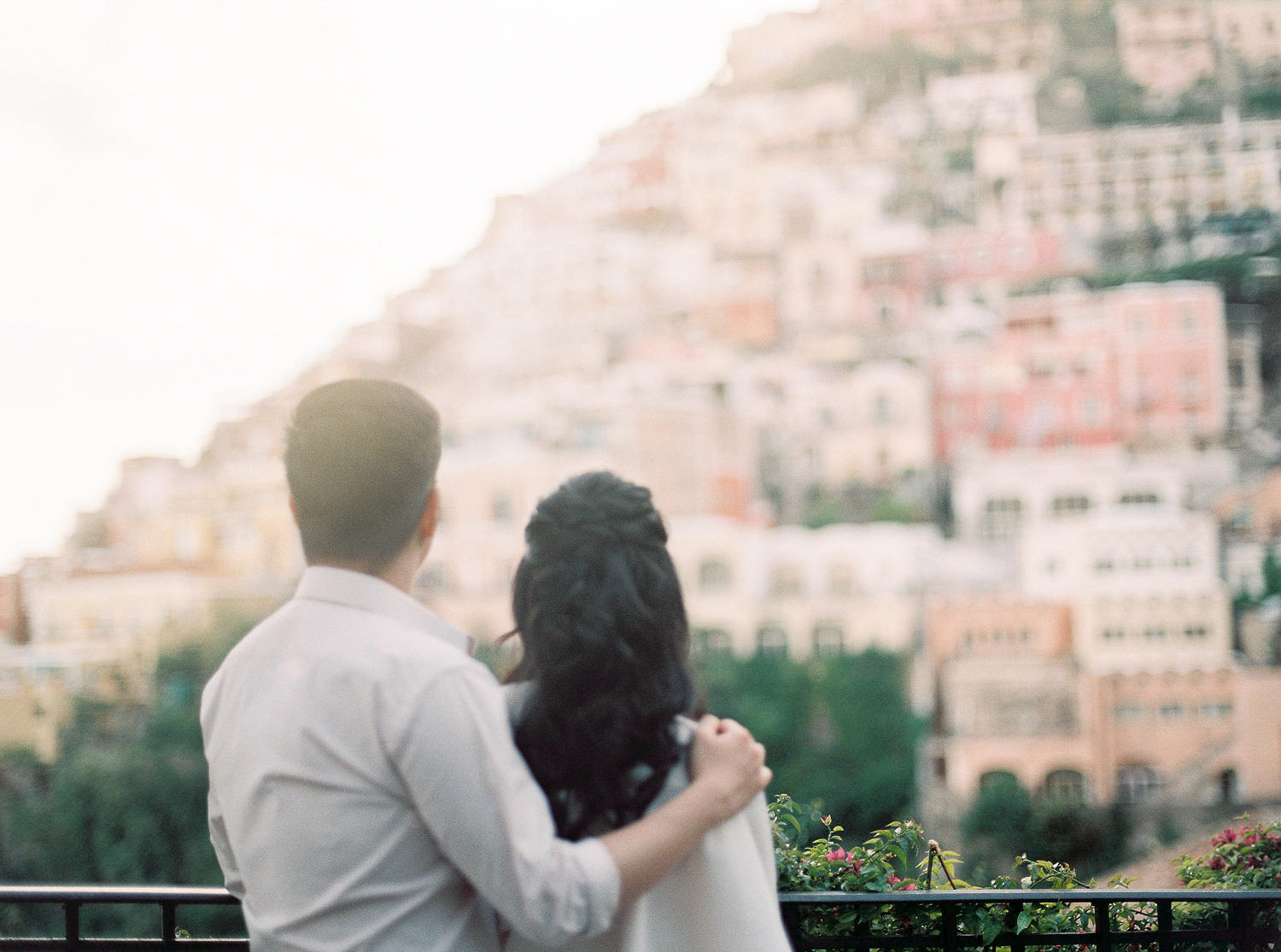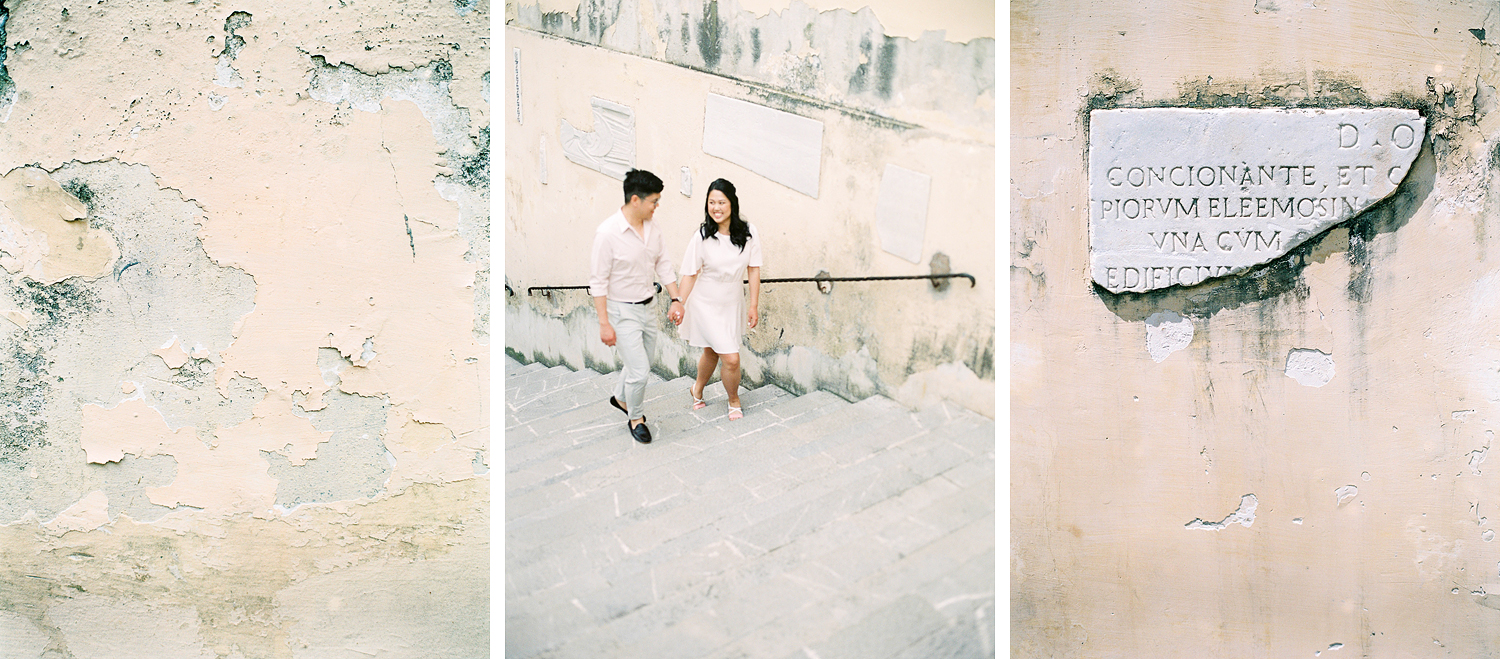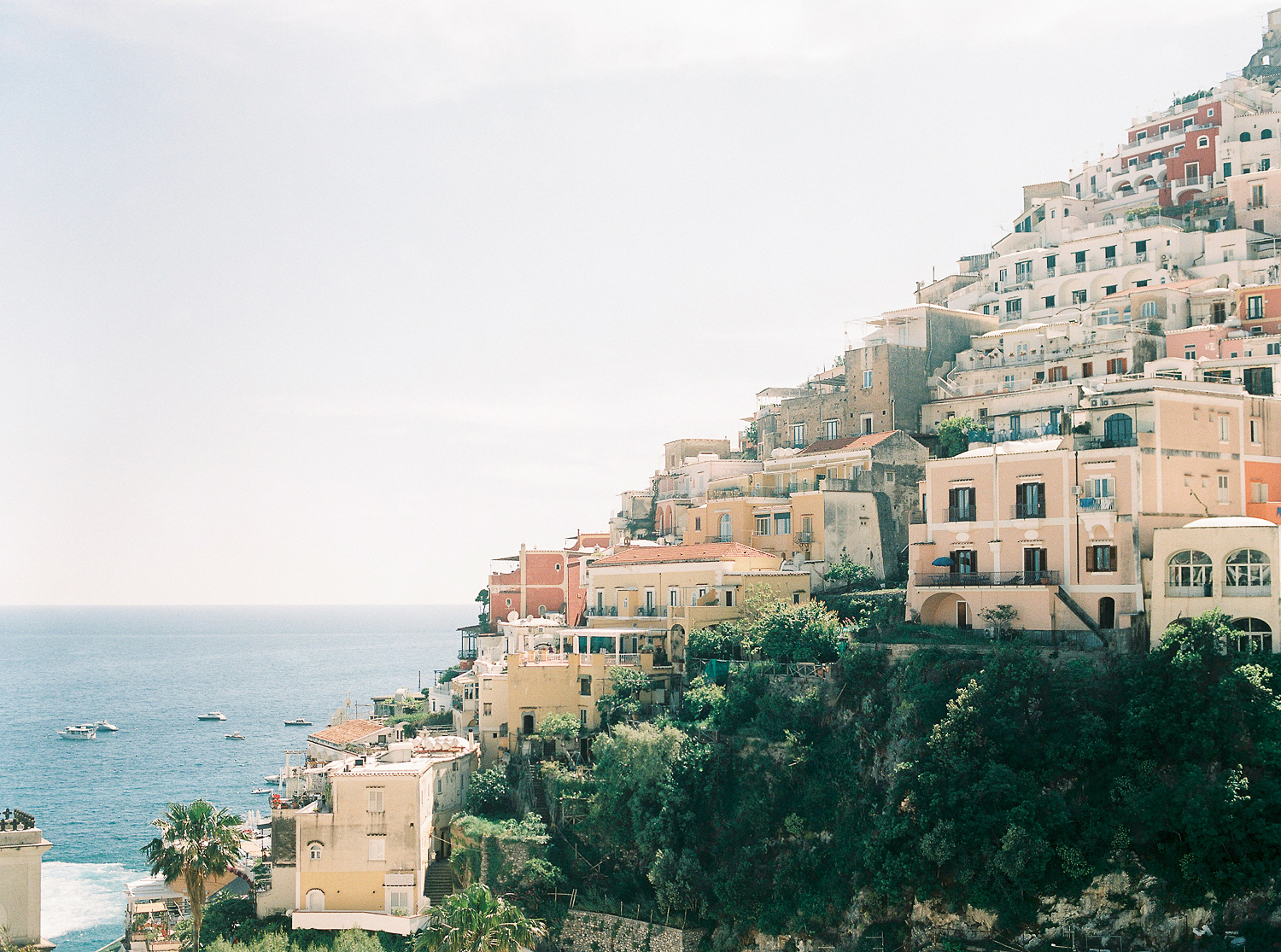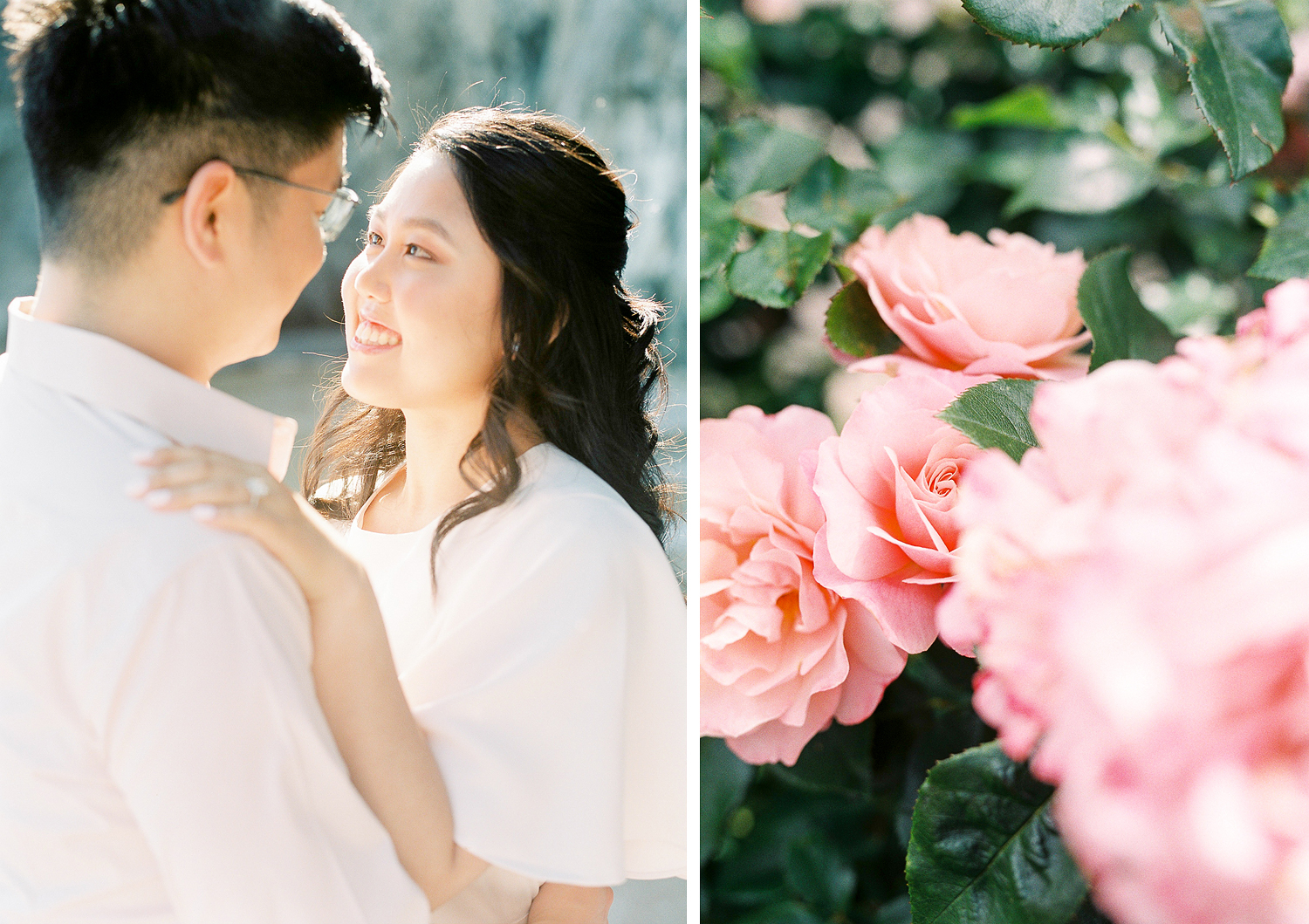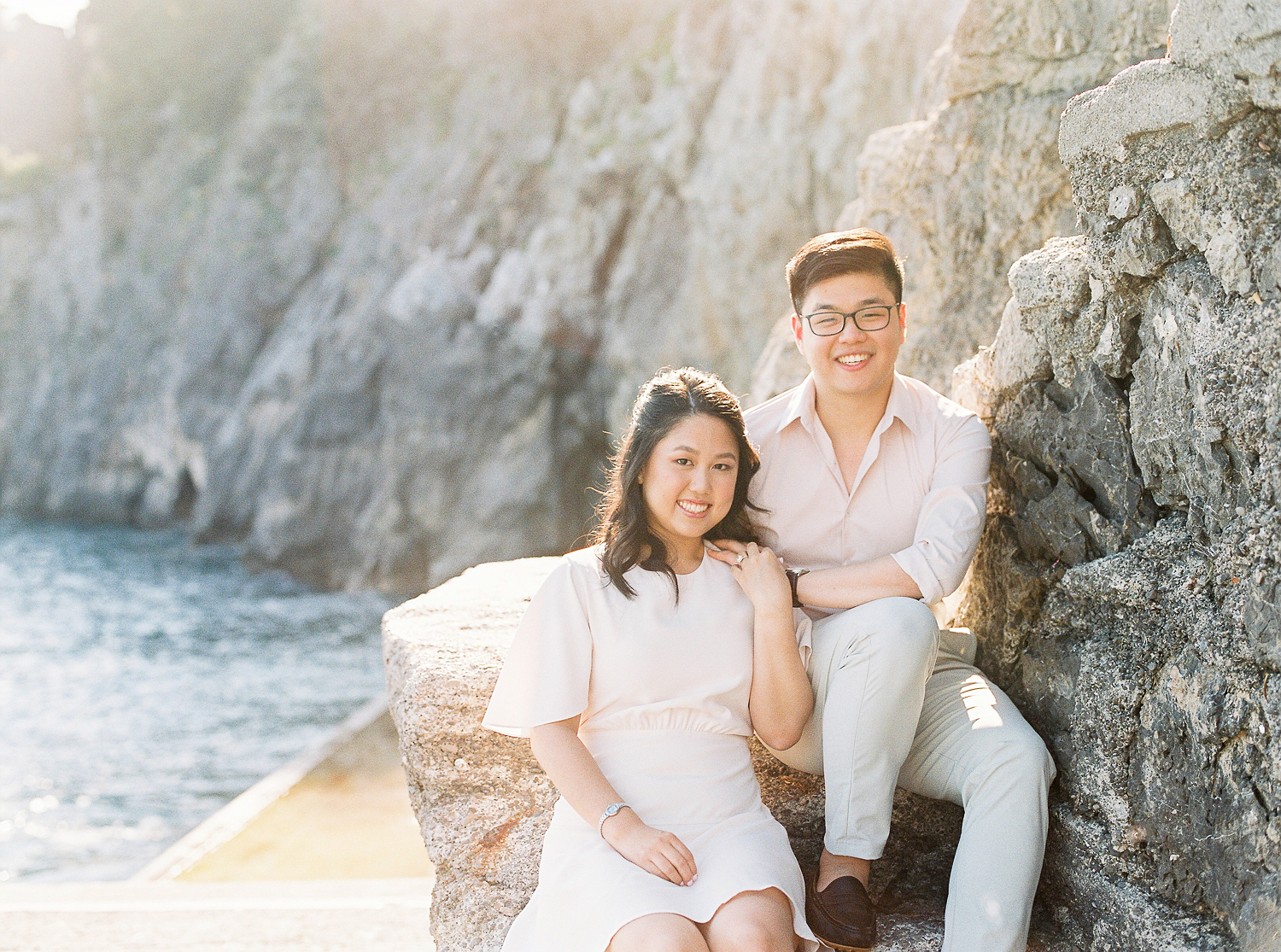 PREV. ITEM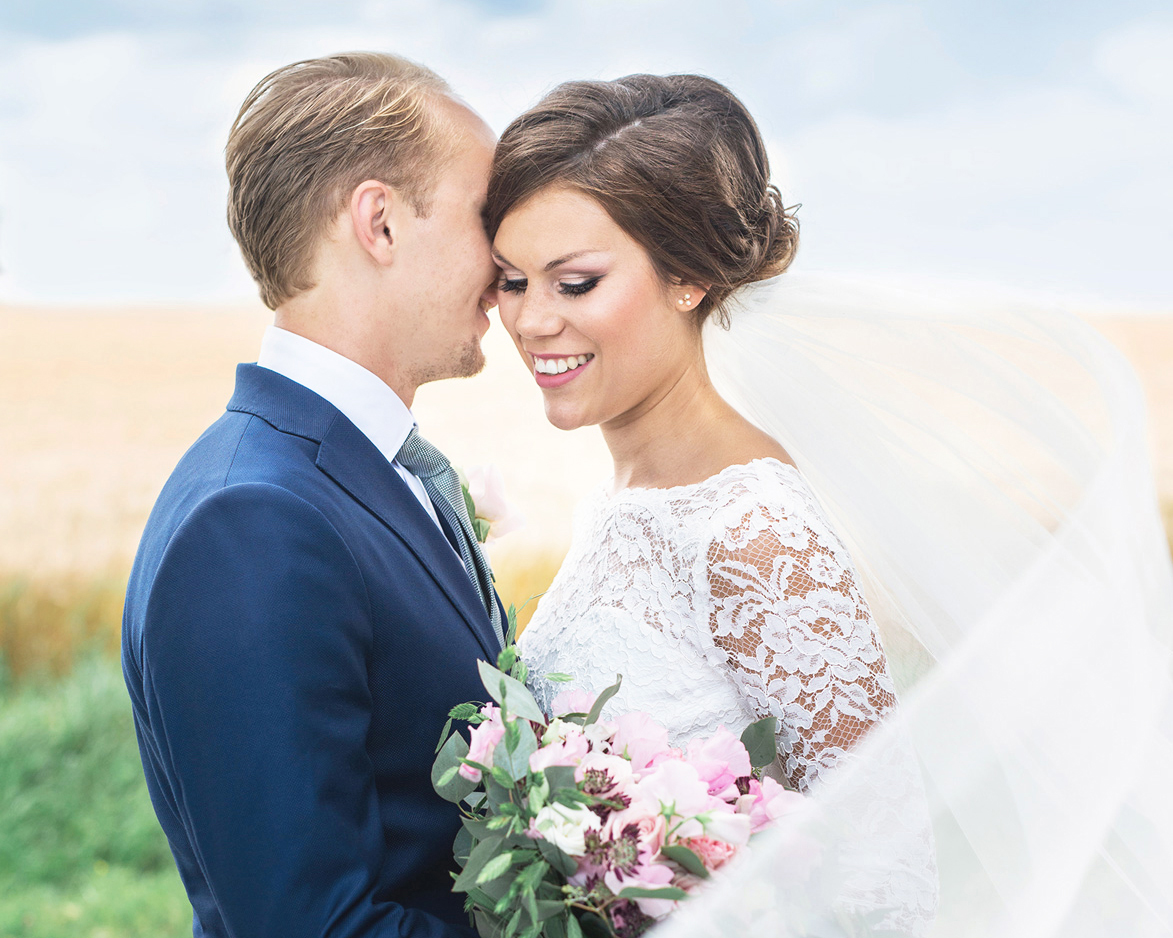 NEXT ITEM