Engagement session London
Engagement session in London on an early morning at the end of November. London offers amazing architecture and in its antique city center with over nine million inhabitants, early mornings are the best time for your engagement photoshoot. When I planned this engagement photoshoot in London, there were a few iconic locations that I immediately thought of. We started our couple photography at the beautiful St. Paul's Cathedral, a national treasure and for an outsider perhaps a hidden London icon – a truly magnificent place if you like history and bright pastel colors. We then continued with a walk to one of the most iconic locations of them all, the Great Bell of the Great Clock of Westminster aka Big Ben.
Gabriel moved to London from Sweden in search of new adventures. It's hard not to believe in 'meant to be', because immediately after moving to London, he met Tamar. It was a true pleasure to photograph Gabriel and Tamar's engagement photoshoot in London, the city they love and not only met for the first time but also live in. I'm so happy with how their photos turned out, by choosing the locations carefully, you can get lovely colors on a cloudy day at the end of November. Using buildings as a background environment is a great way to get timeless, natural, bright colors in your photos, perfect for "gray" days or when seasonal weather is challenging.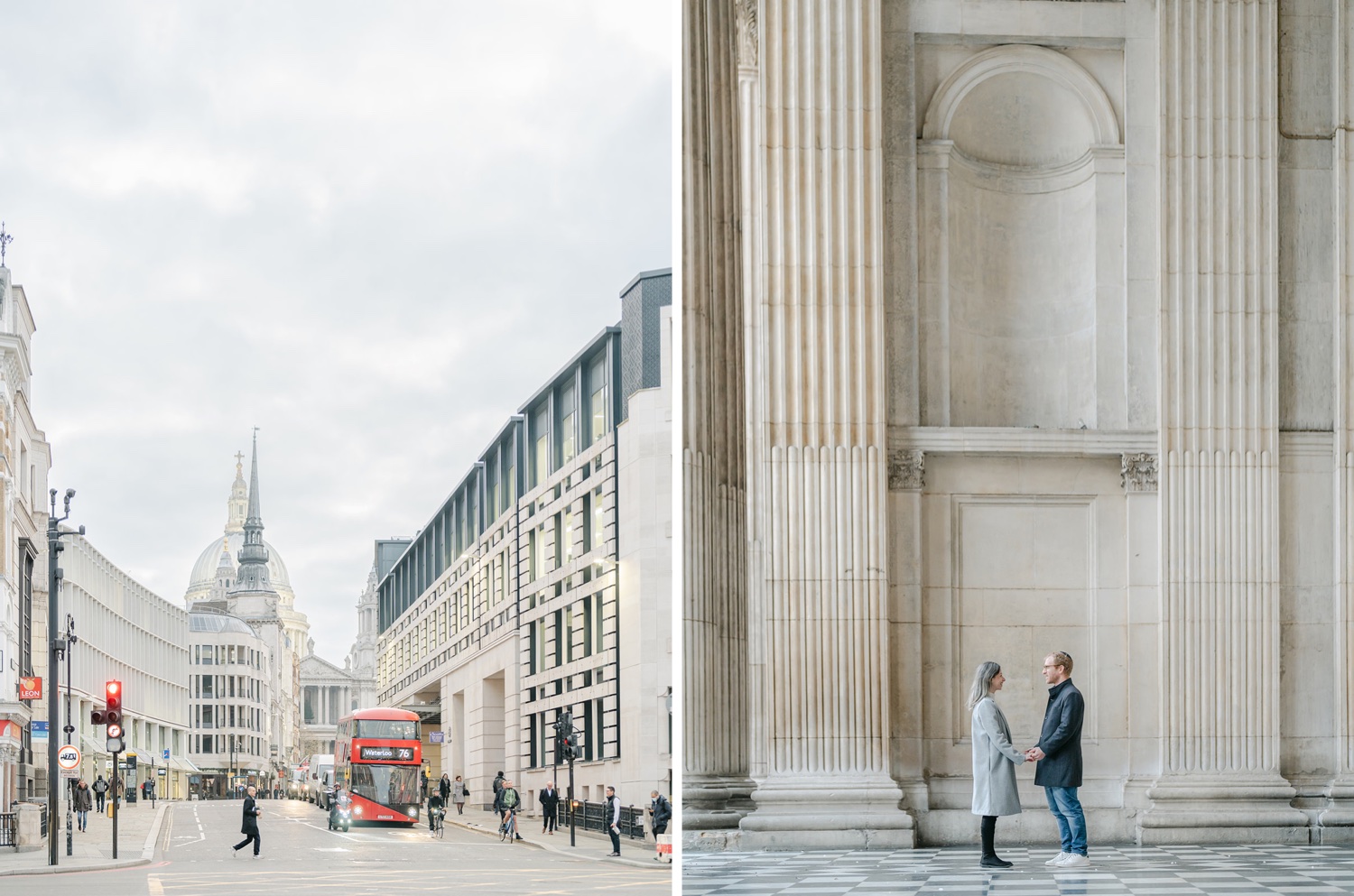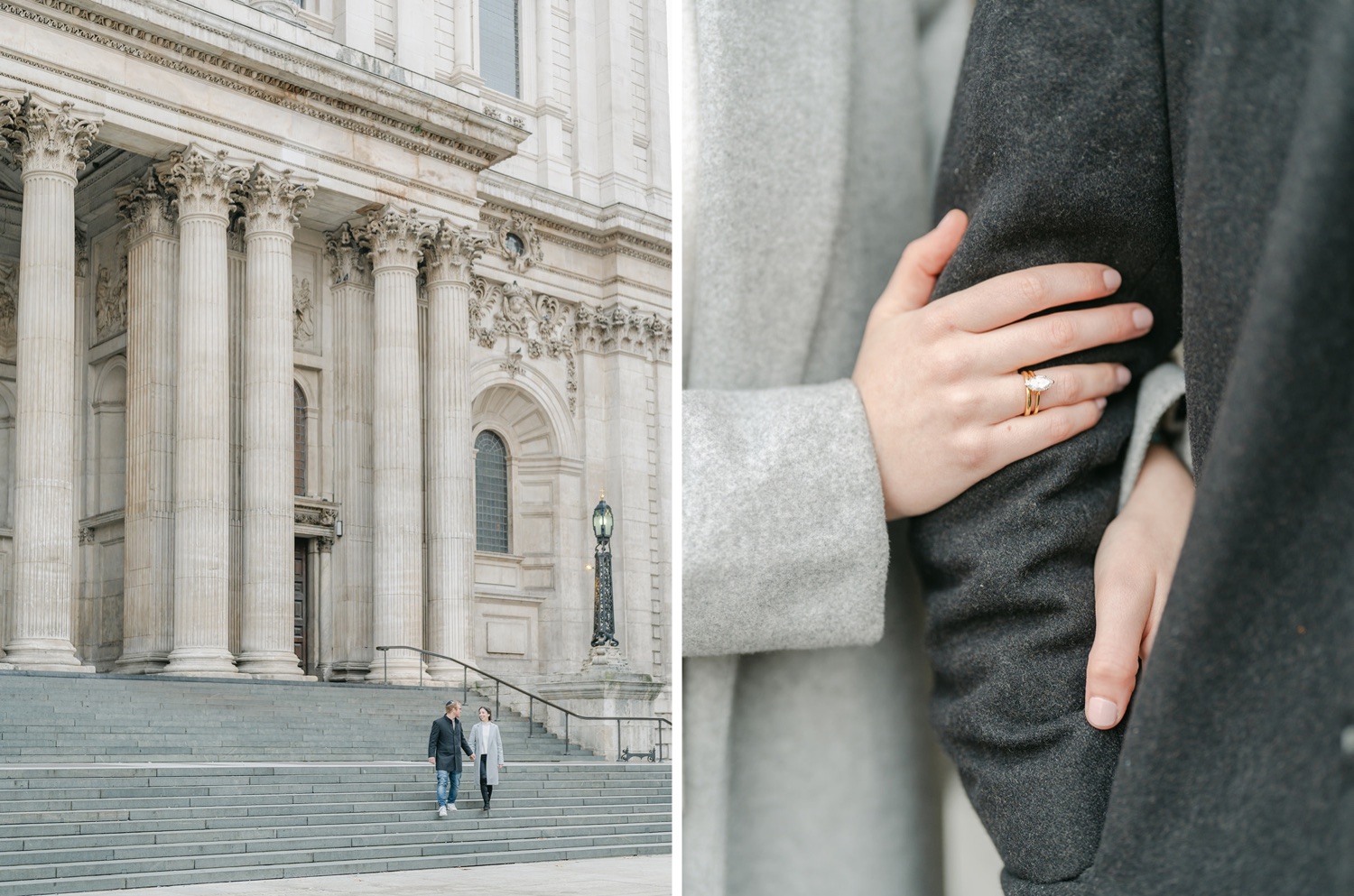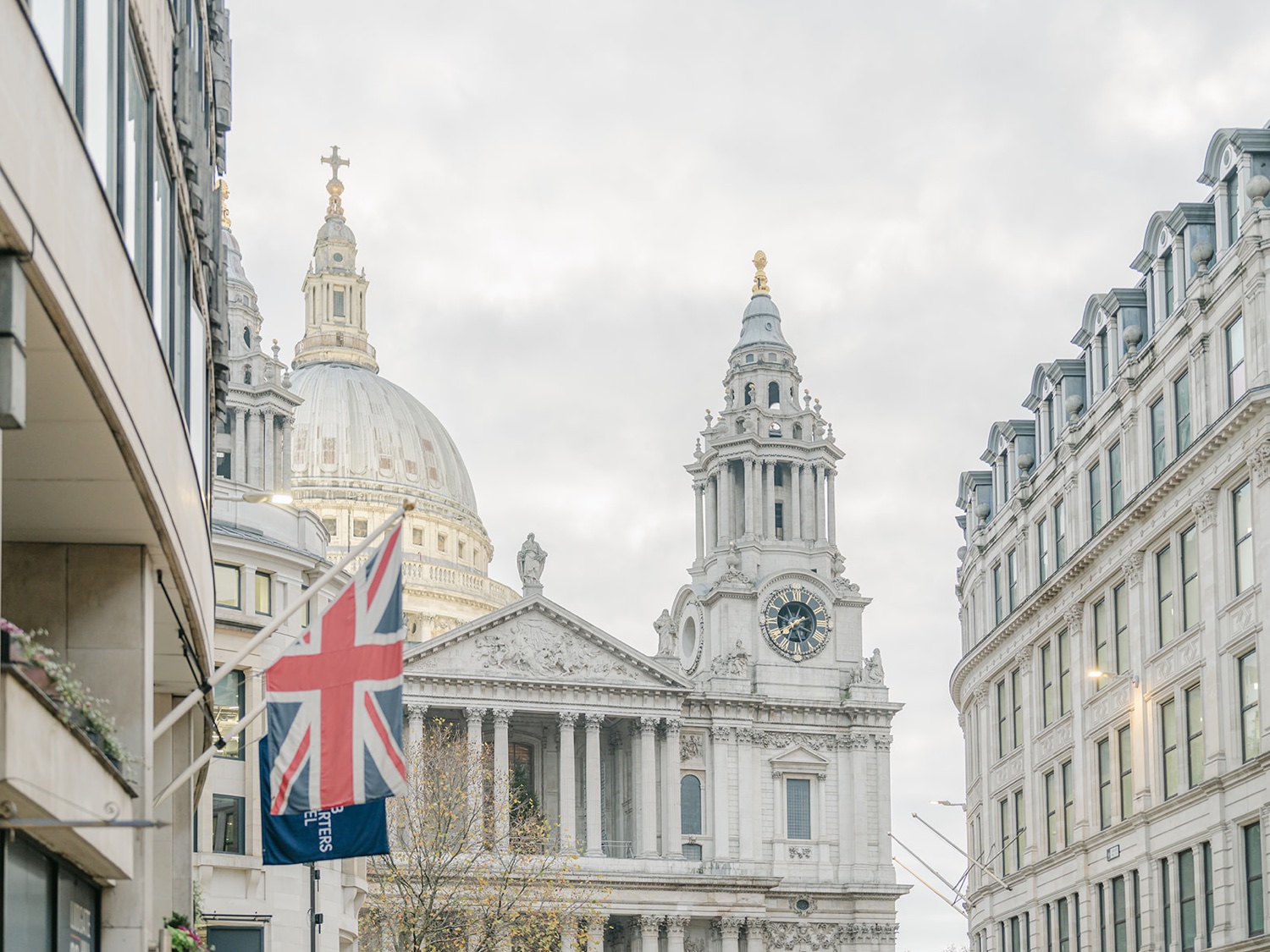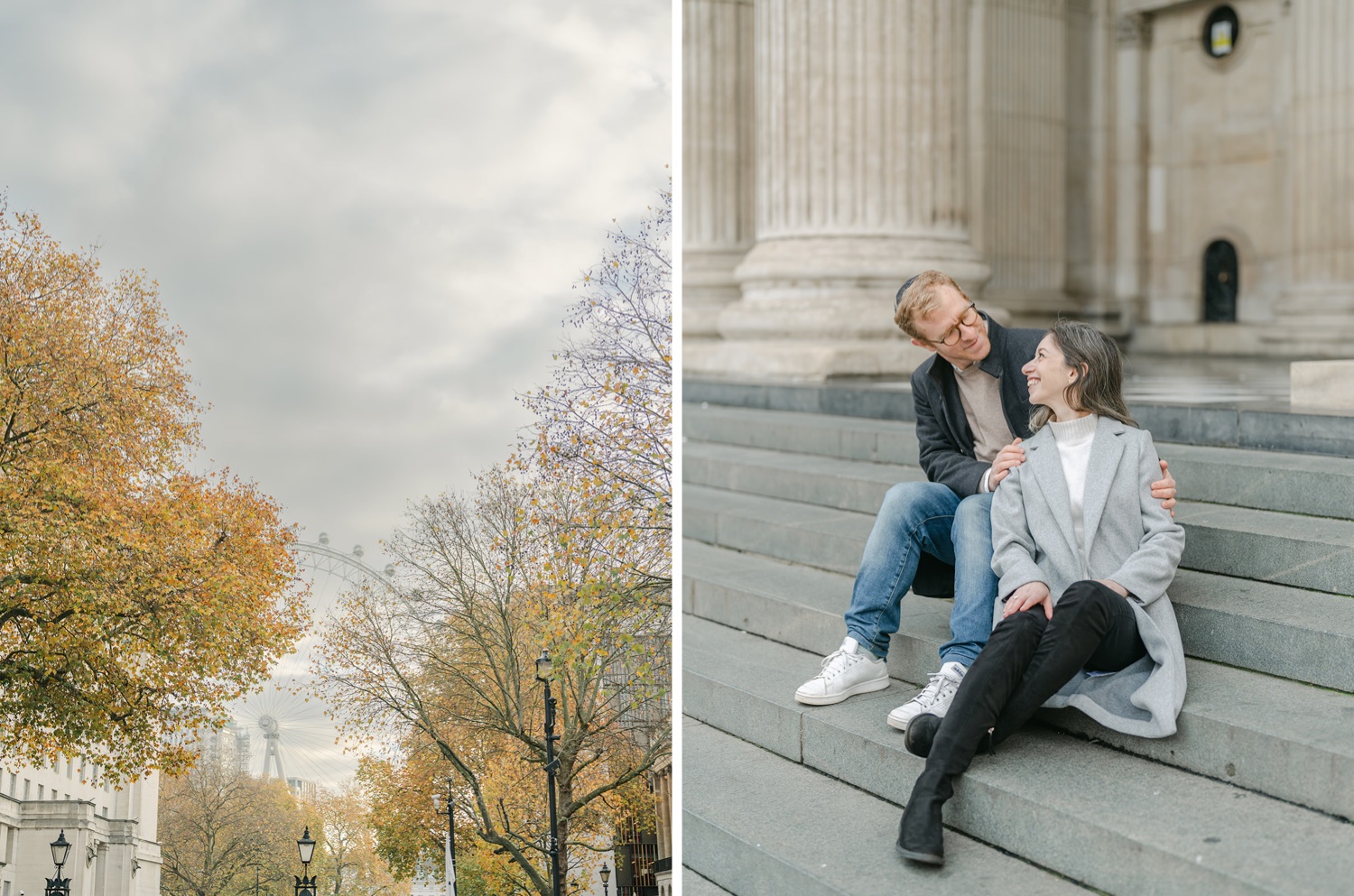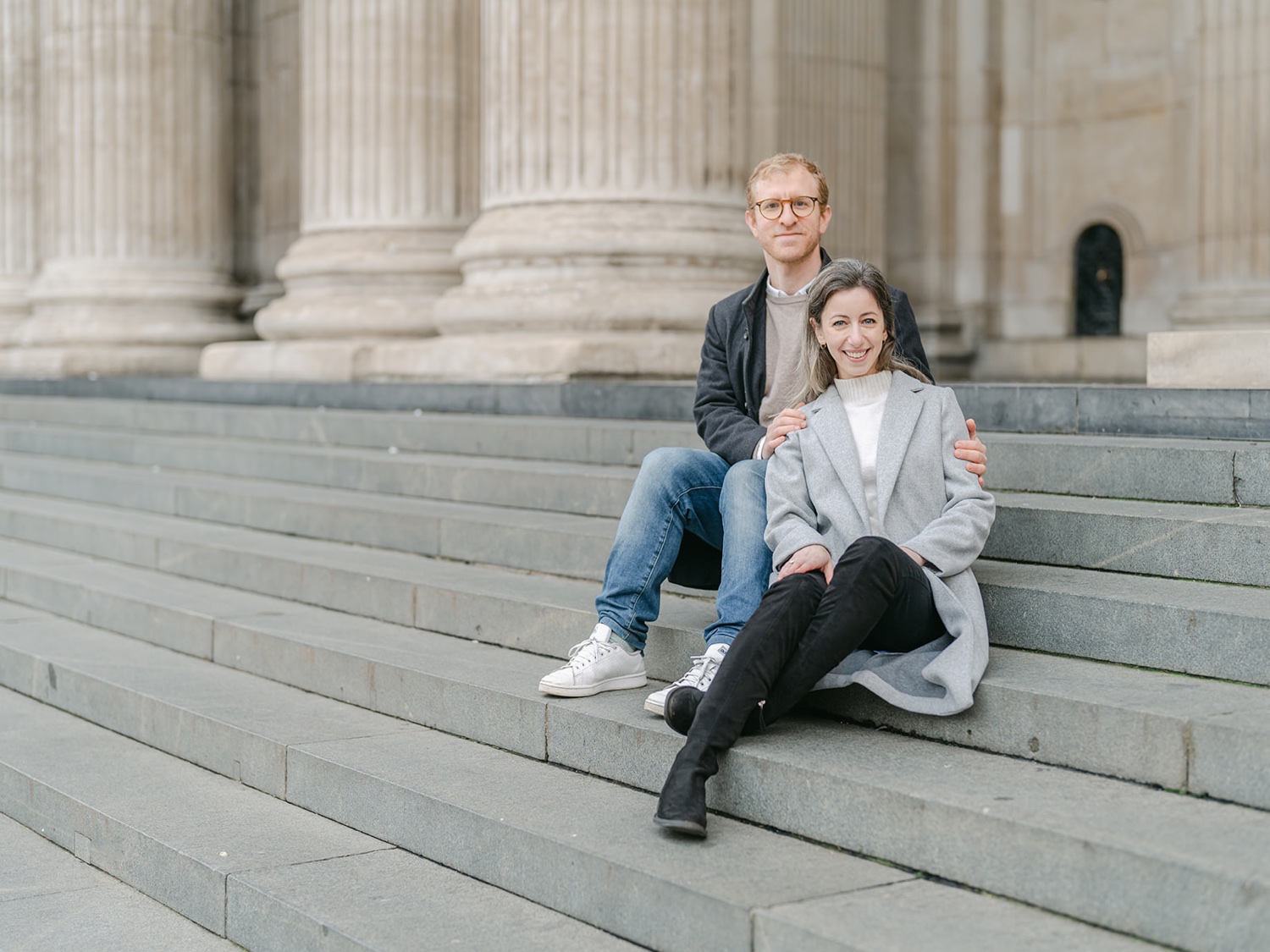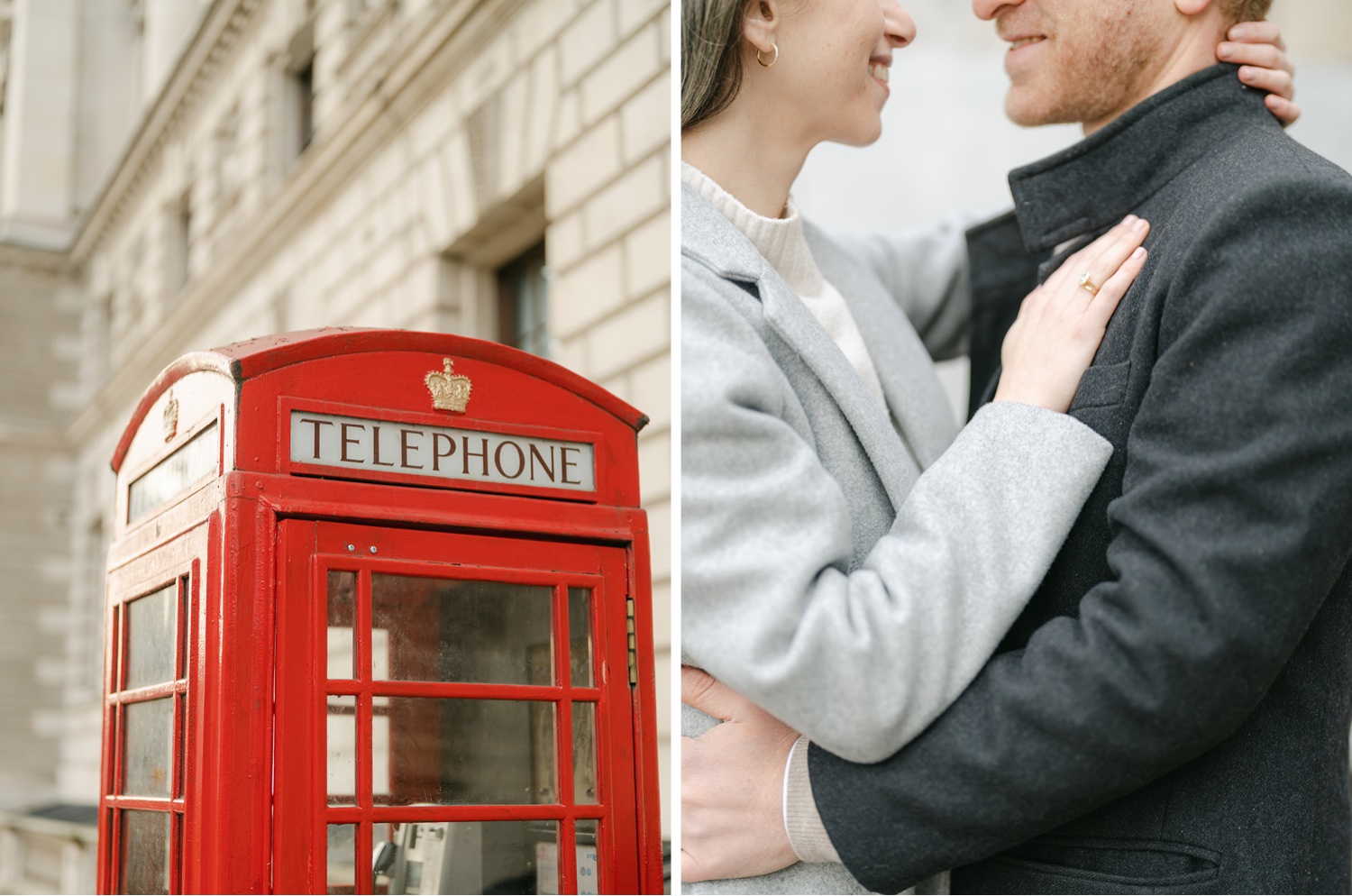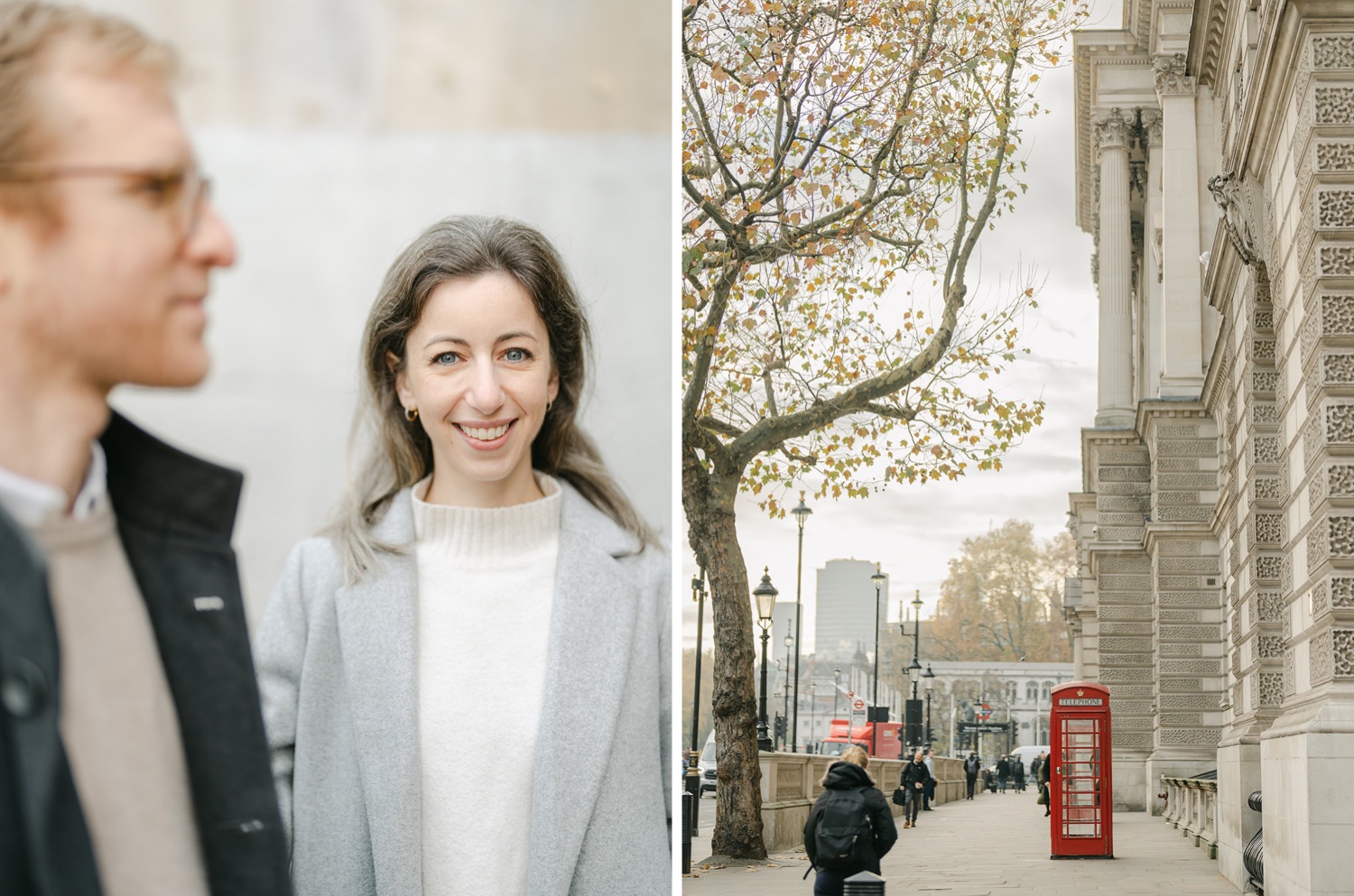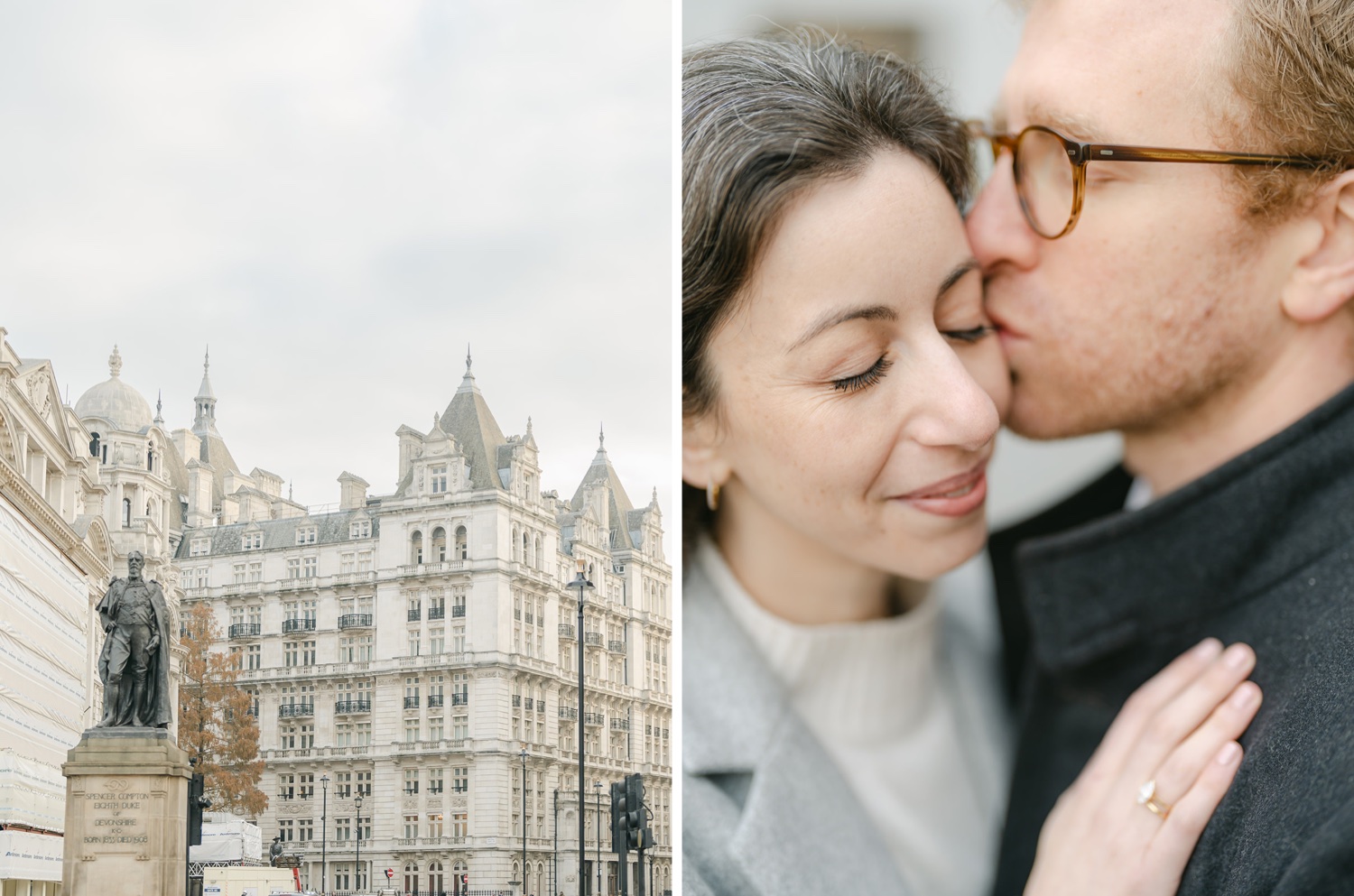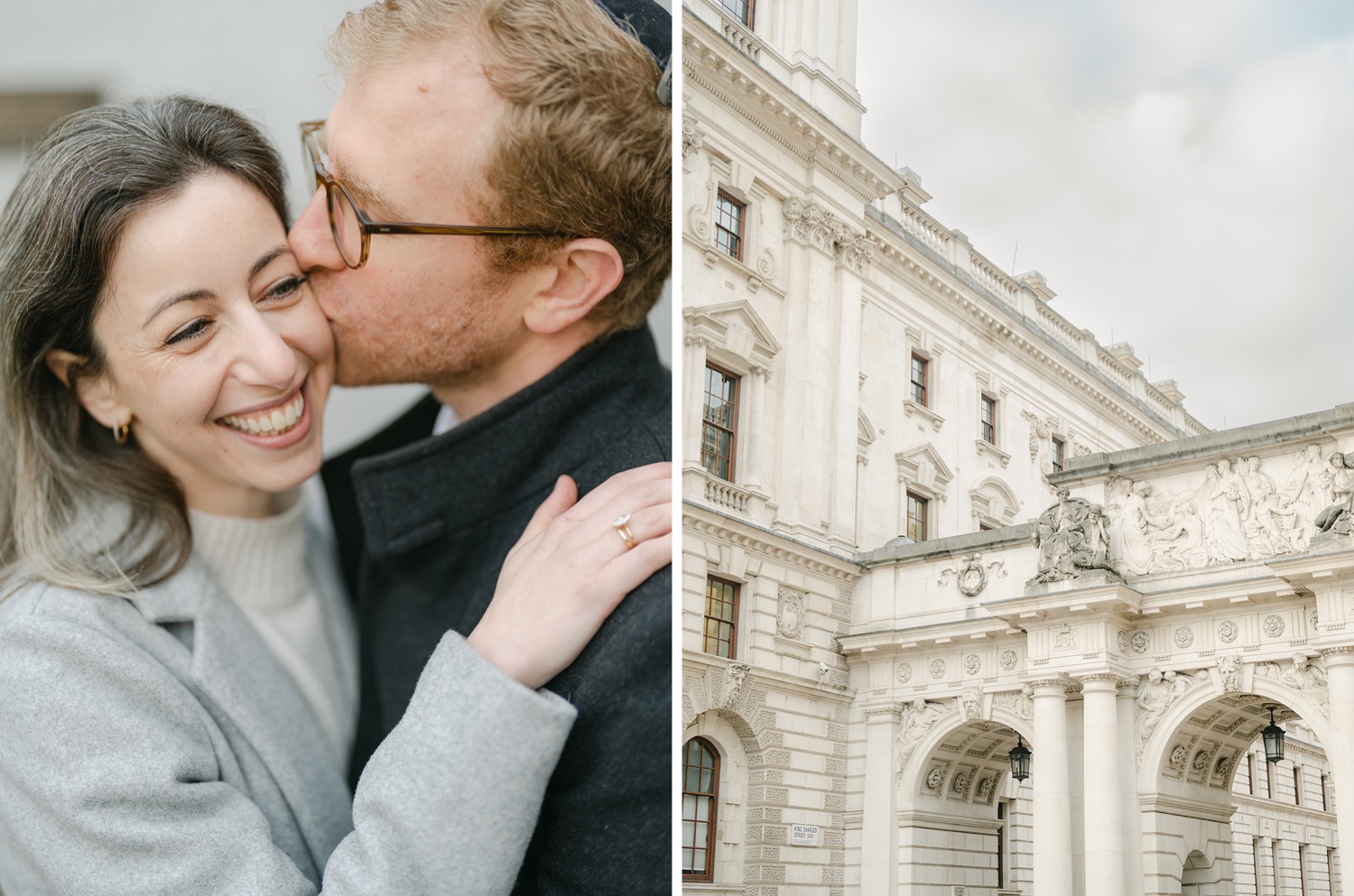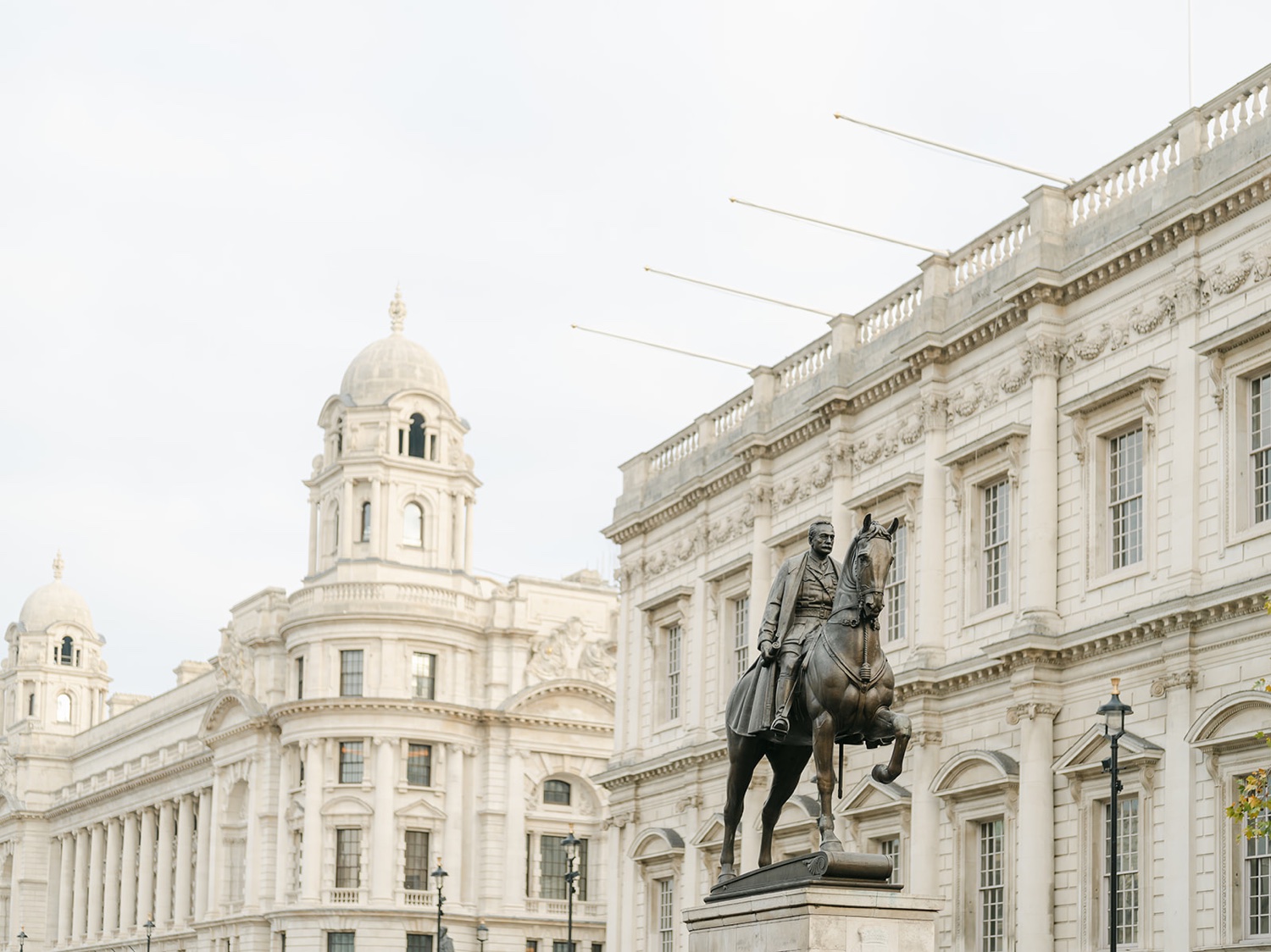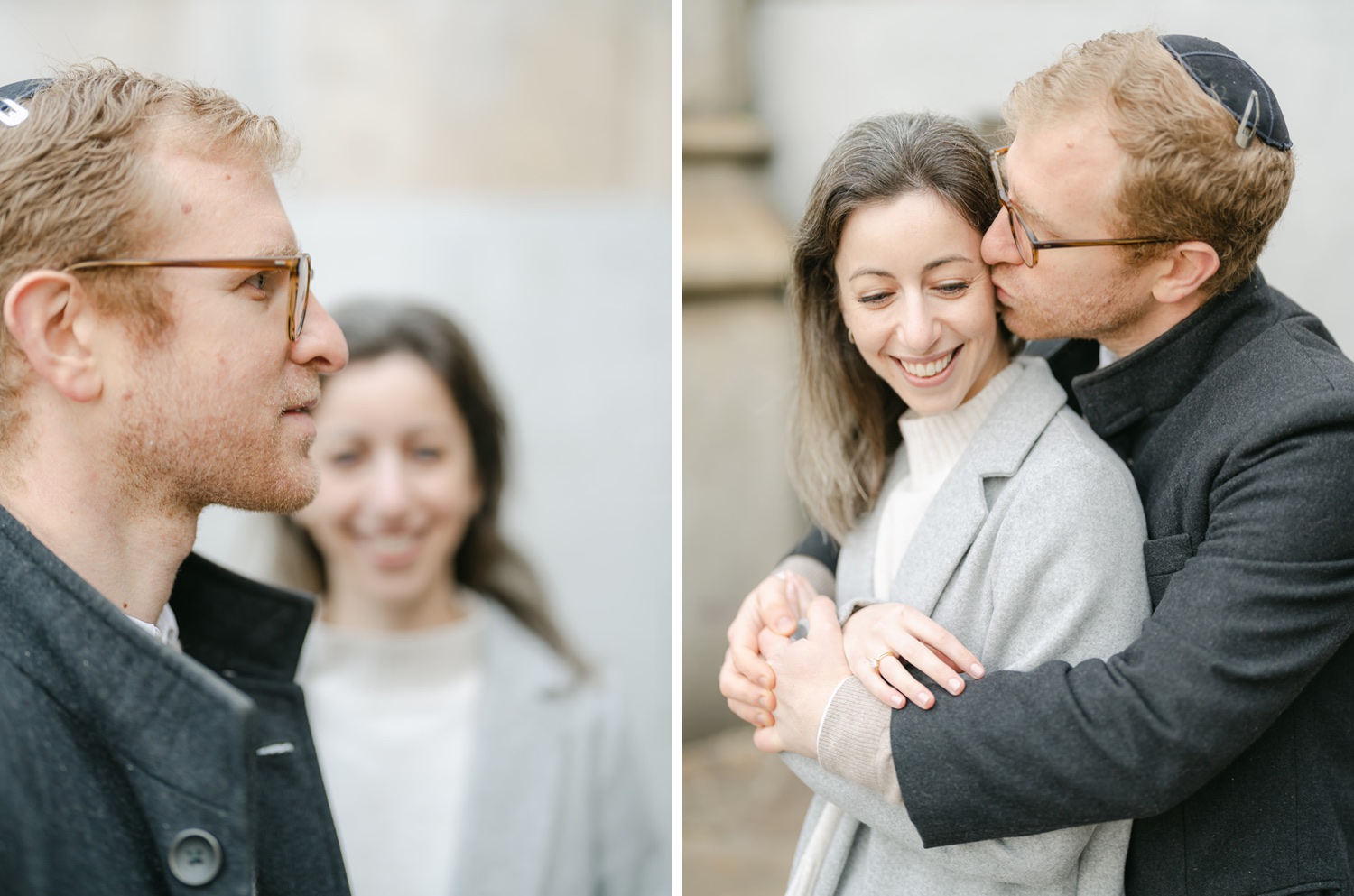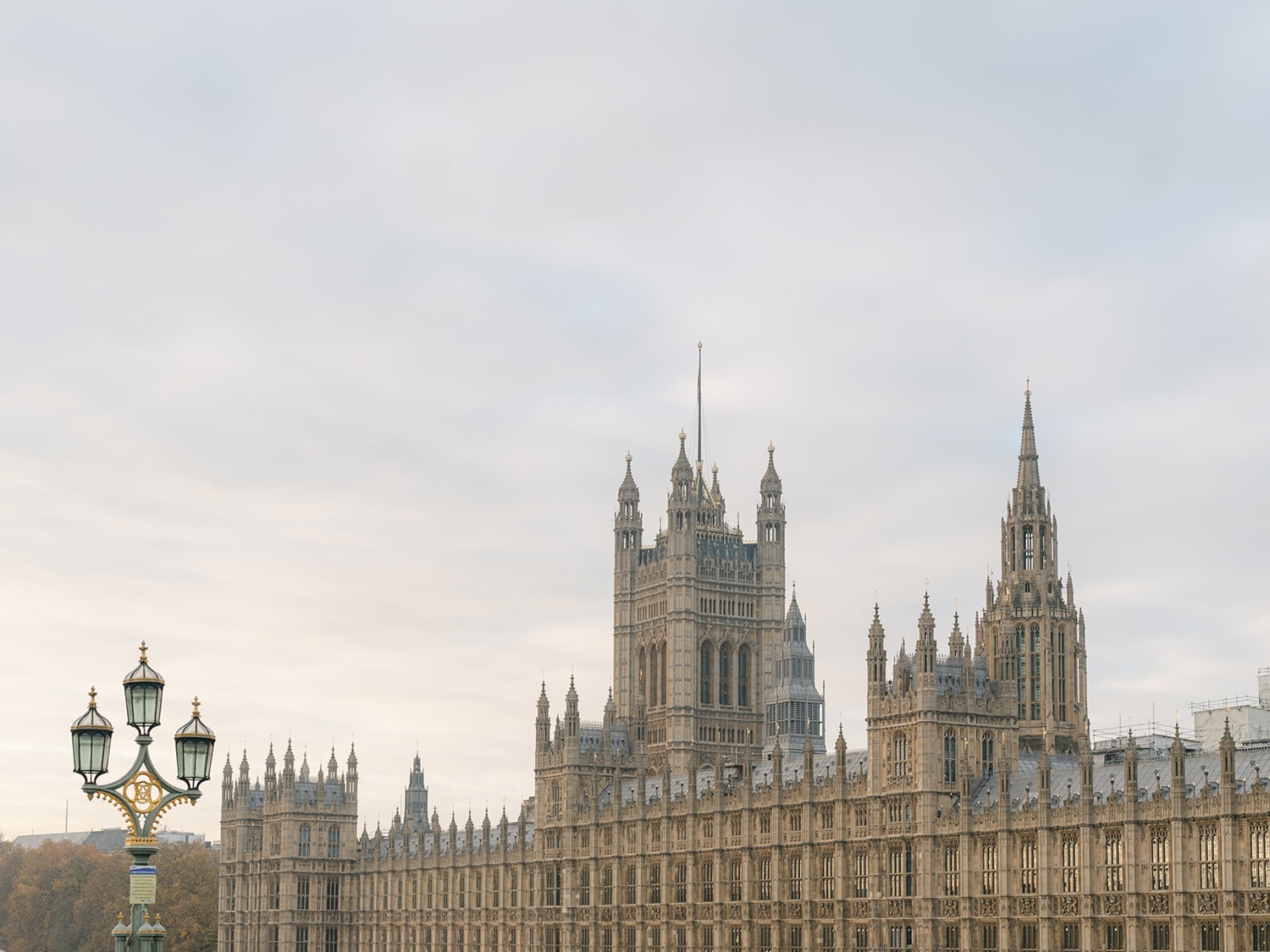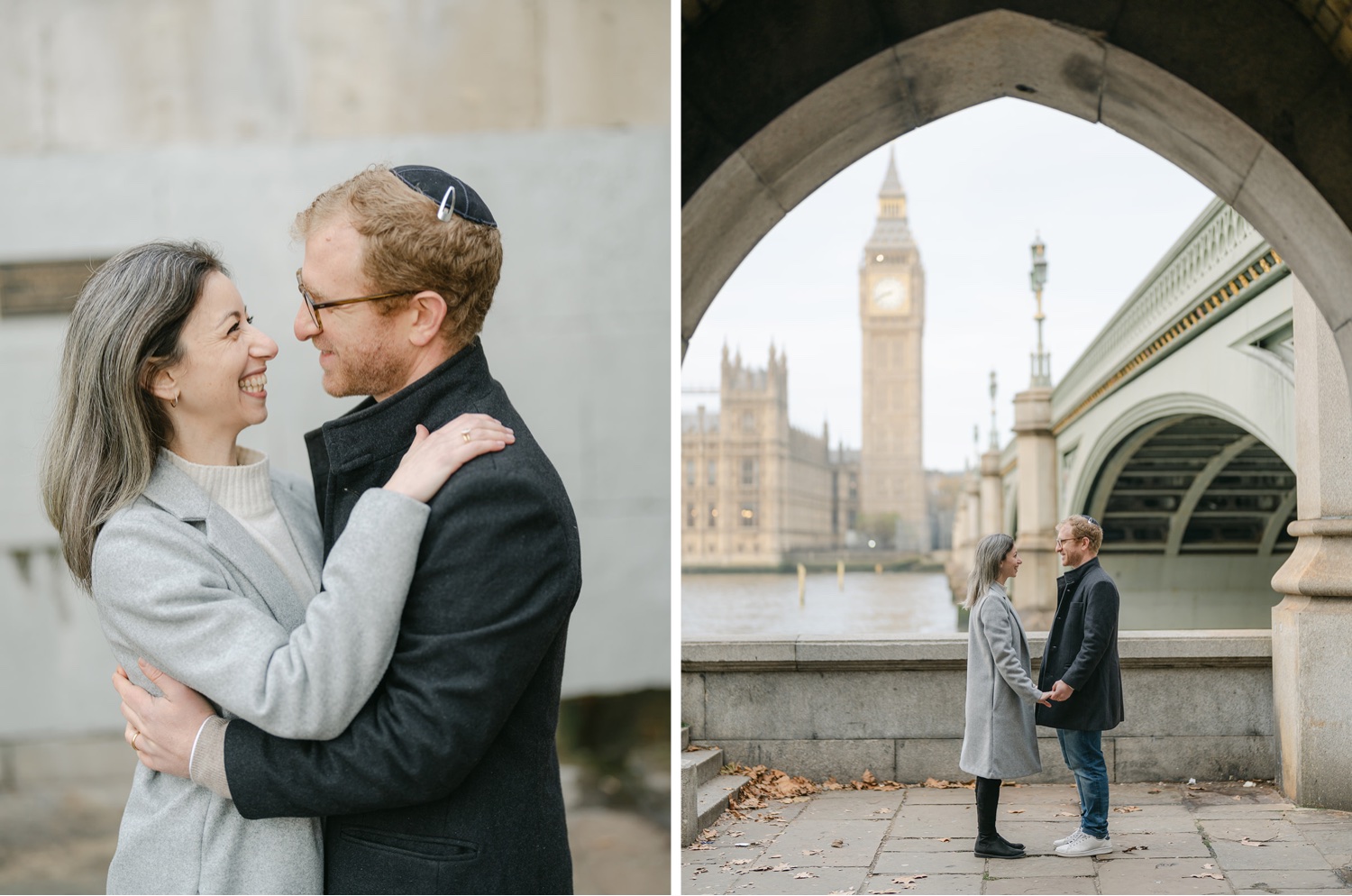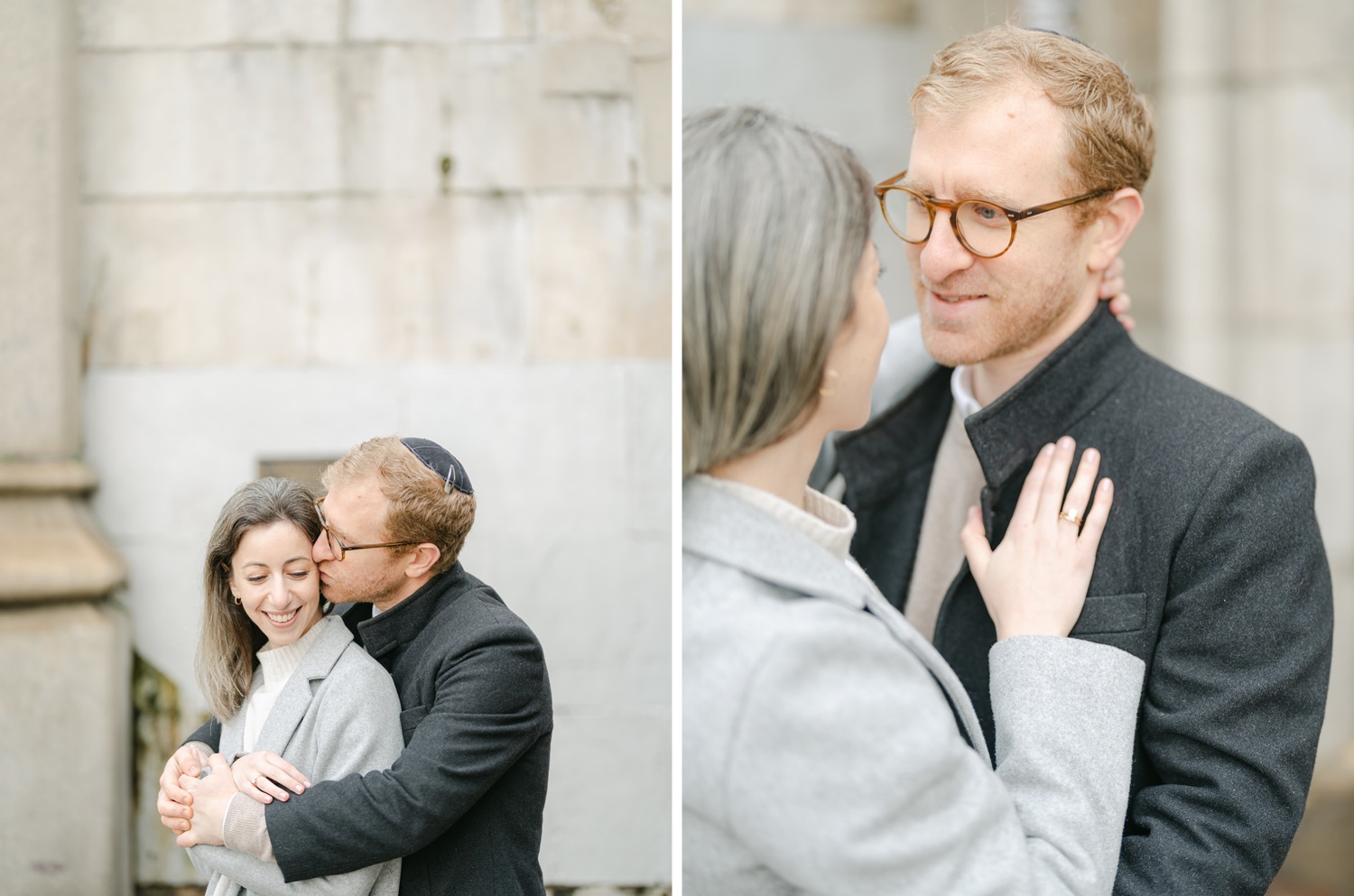 Choosing your outfit for your session
Generally, I always recommend simple, solid-colored, and classic clothing without bright colors, patterns, logos, or other details. A sleek top will be just as beautiful now as it will be in 20 years when you look back on your photos. Try to avoid wearing tight clothing like socks if you don't want to have marks on your skin that could last for hours. Don't miss my freebie with tips (and link to Pinterest board) on what to wear for your session.
Book me as your engagement session photographer
I am a professional portrait and wedding photographer, and I have been photographing weddings since 2008. I hold a journeyman's and master's certificate in photography, certified by the Federation of European Photographers, nominated for Europe's best wedding photographer, and have received several awards and bronze medals from the Swedish Championship in Portrait Photography. My work has been published on numerous international blogs.
Interested in knowing more about my packages?
Read more about my 15 years experience and engagement packages or visit my Swedish website.
Engagement session London
London is a city filled with stunning architecture, iconic landmarks, and hidden gems waiting to be discovered. It's no wonder why so many couples choose to have their engagement photo sessions in this dynamic city. With its mix of old and new, London provides a perfect backdrop for capturing memories that will last a lifetime.
One of the most popular locations for engagement photo sessions in London is the iconic Tower Bridge. With its impressive structure and stunning views of the River Thames, the bridge provides a dramatic setting for romantic photos. The nearby Tower of London and St. Katherine's Dock are also popular locations for engagement shoots, offering a variety of picturesque backdrops.
For those seeking a more urban vibe, the vibrant neighborhood of Shoreditch is a must-visit. Known for its colorful street art and trendy cafes, Shoreditch provides a perfect backdrop for capturing a couple's unique style and personalities.
The historic area of Notting Hill is another popular spot for engagement photo sessions. With its charming pastel-colored houses and quaint streets, this neighborhood offers a romantic and intimate setting for photos.
The South Bank of the River Thames is also a great option for couples looking for a mix of modern and classic London views. The area around the London Eye, the Tate Modern, and the Millennium Bridge offers a range of backdrops that perfectly capture the city's energy and charm.
For a more natural setting, couples can head to one of London's many parks, such as Hyde Park or Richmond Park. These tranquil green spaces provide a welcome respite from the hustle and bustle of the city and offer a peaceful backdrop for engagement photos.
In conclusion, London provides endless possibilities for couples looking to capture their love story in photos. With its stunning landmarks, vibrant neighborhoods, and tranquil green spaces, the city offers a range of settings that perfectly capture the couple's unique style and personality. An engagement photo session in London is an unforgettable experience that creates memories to cherish forever.d svensk fotograf
PREV. ITEM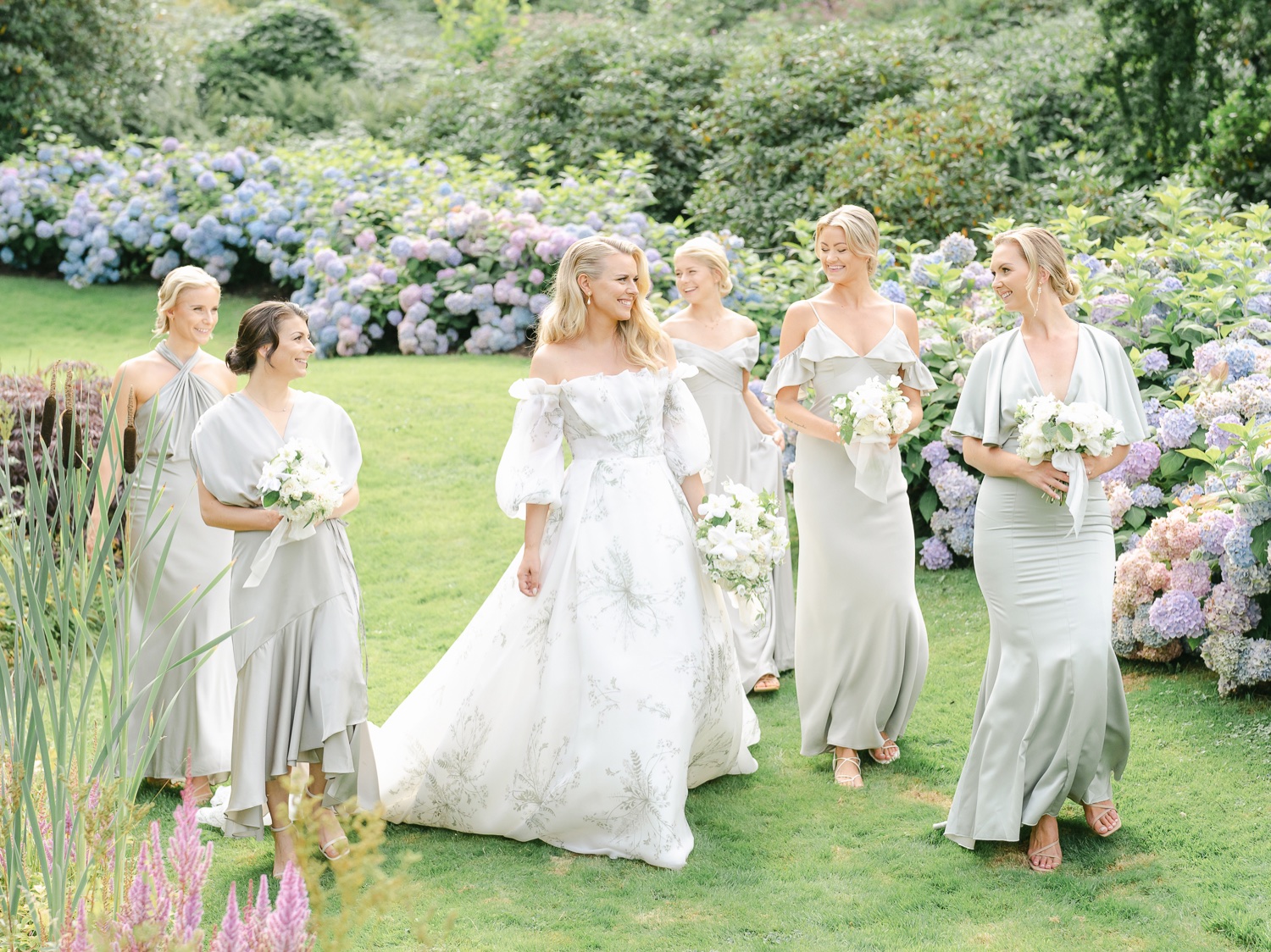 NEXT ITEM