Paris engagement session
Paris engagement session at places like The Louvre, Pont Alexandre III and the Trocadero Esplanade with the Eiffel Tower as backdrop and of course; an parisian café. It dosen't get any more Paris than that! Jessica and Matte lives in Stockholm, Sweden like me and it was so great to shoot their engagement session in Paris.
To get the best light possible (and not an over crowded venue) I always recommend to plan to shoot your engagement session at sunrise, but that's not always possible. The rain was literally poring down almost the entire day on us, but don't let that bring you down. Just bring an umbrella and you'll be fine! It can be a little bit tricky to not have a lot of people in the background in a big city but if you're quick it's manageable (and the rest Photoshop will take care off;) We shot at several locations and that can take some extra time, since the traffic in Paris can be quite hectic. If you plan to walk, don't forget to check the distance on Google Maps (and remember to bring comfortable shoes to change!)
If you want a typical and iconic venue for your Paris engagement photos, then Trocadero Esplanade is the perfect spot for you. When you're at high places, as Trocadero for example, it's easier to not have to many people in your shot.
Thank you Jessica and Matte for such fun hours together, you where such heros to keep such good mood in the pouring rain. Shooting an engagement session in Paris was for sure a bucket list moment for me!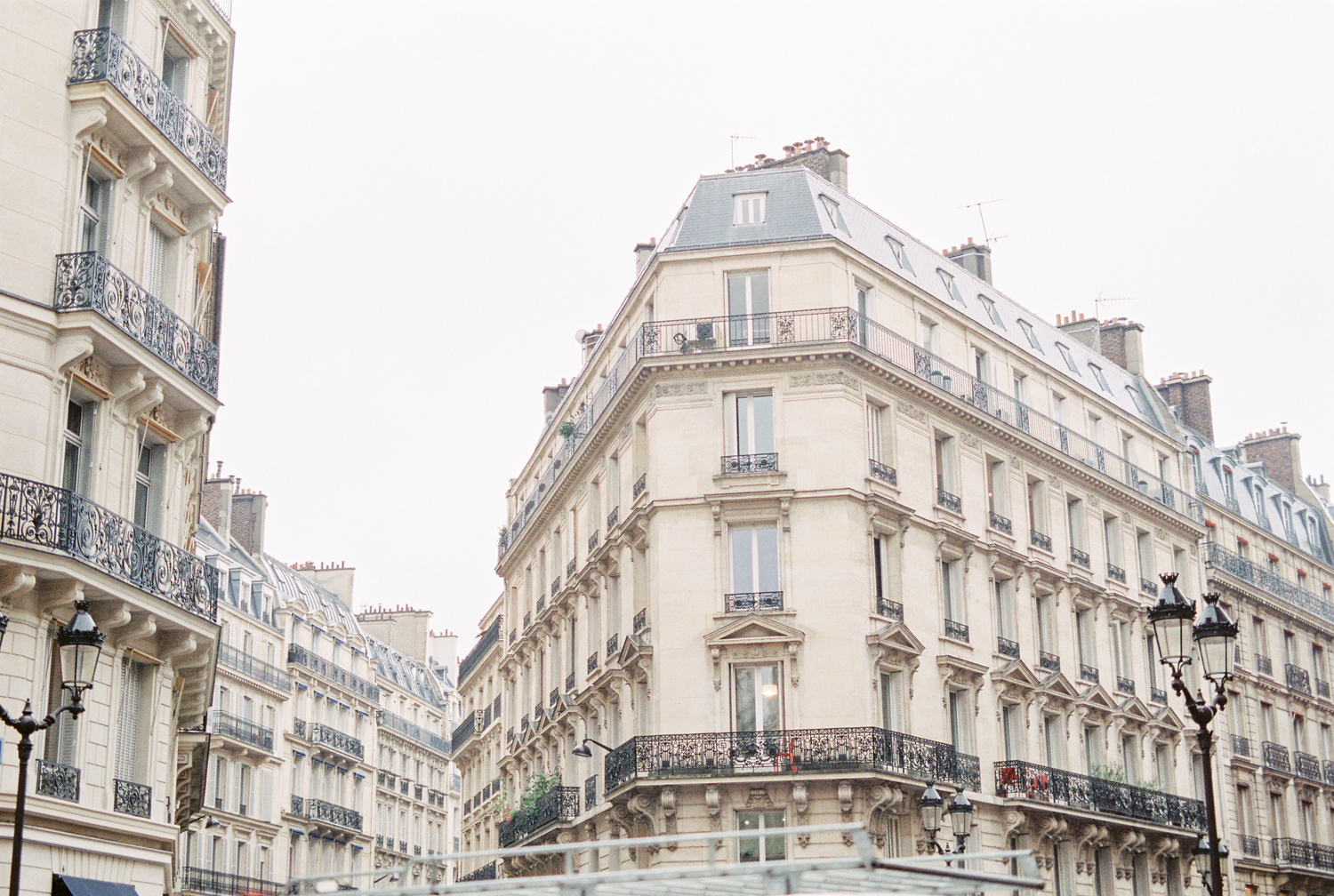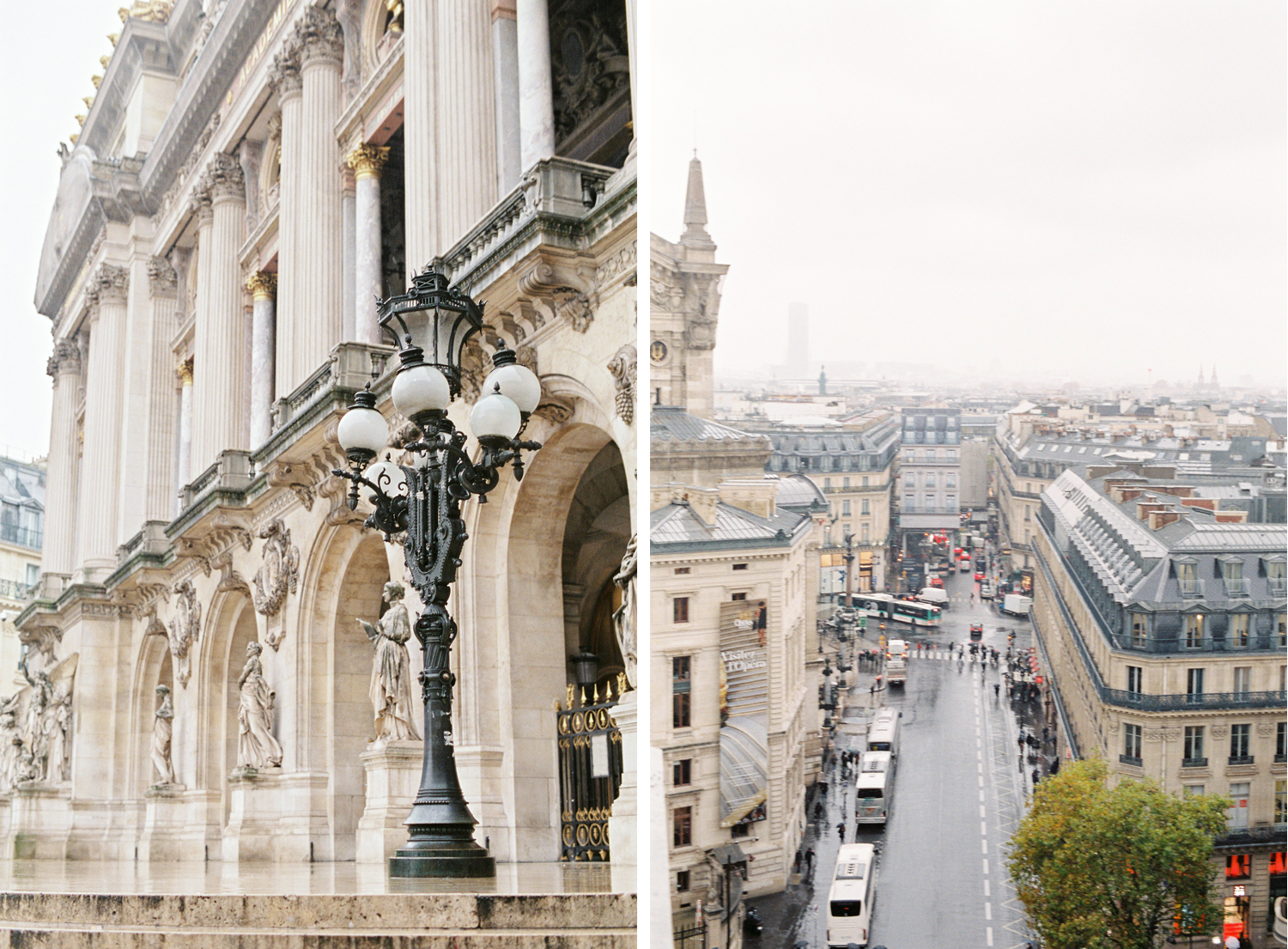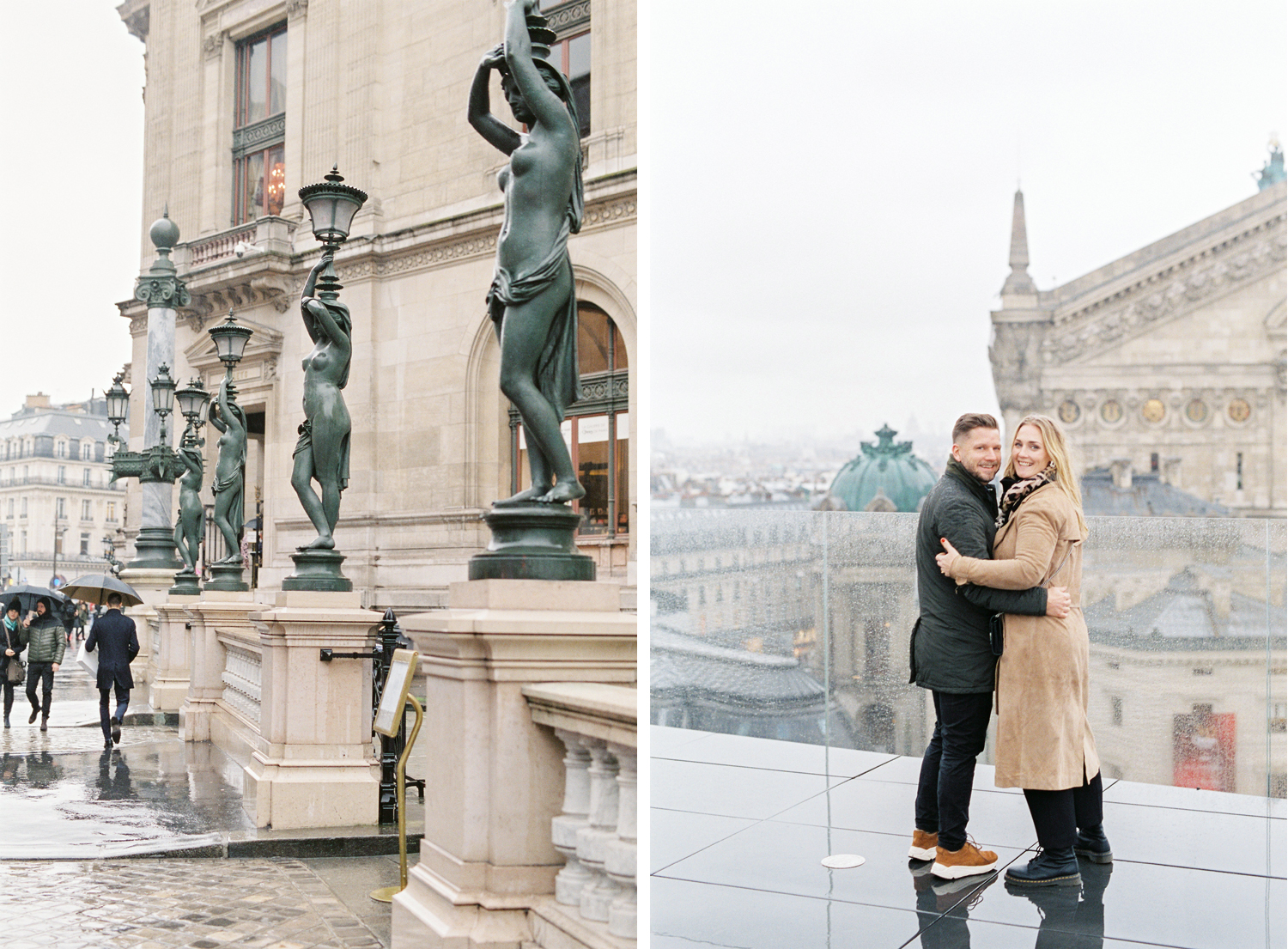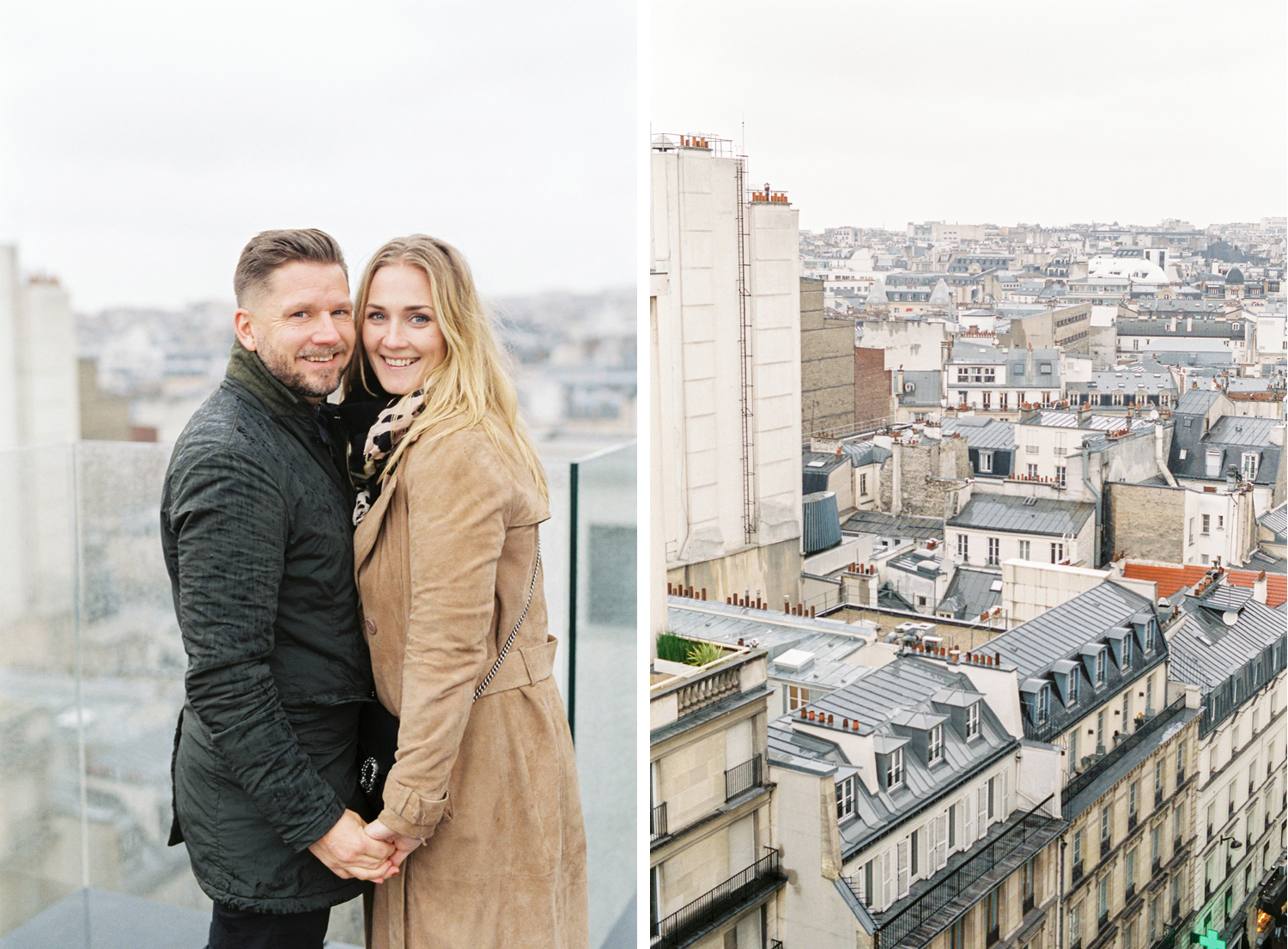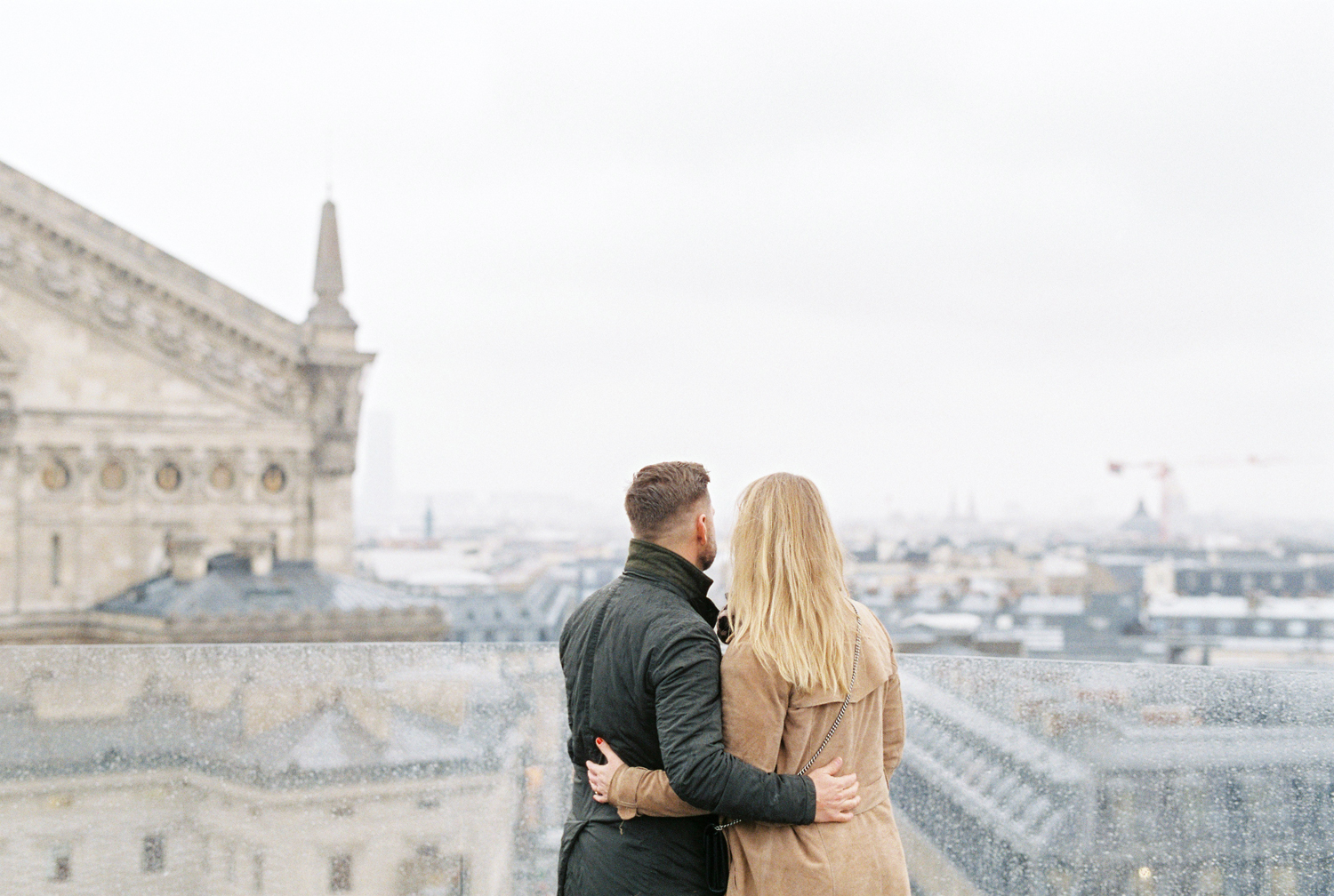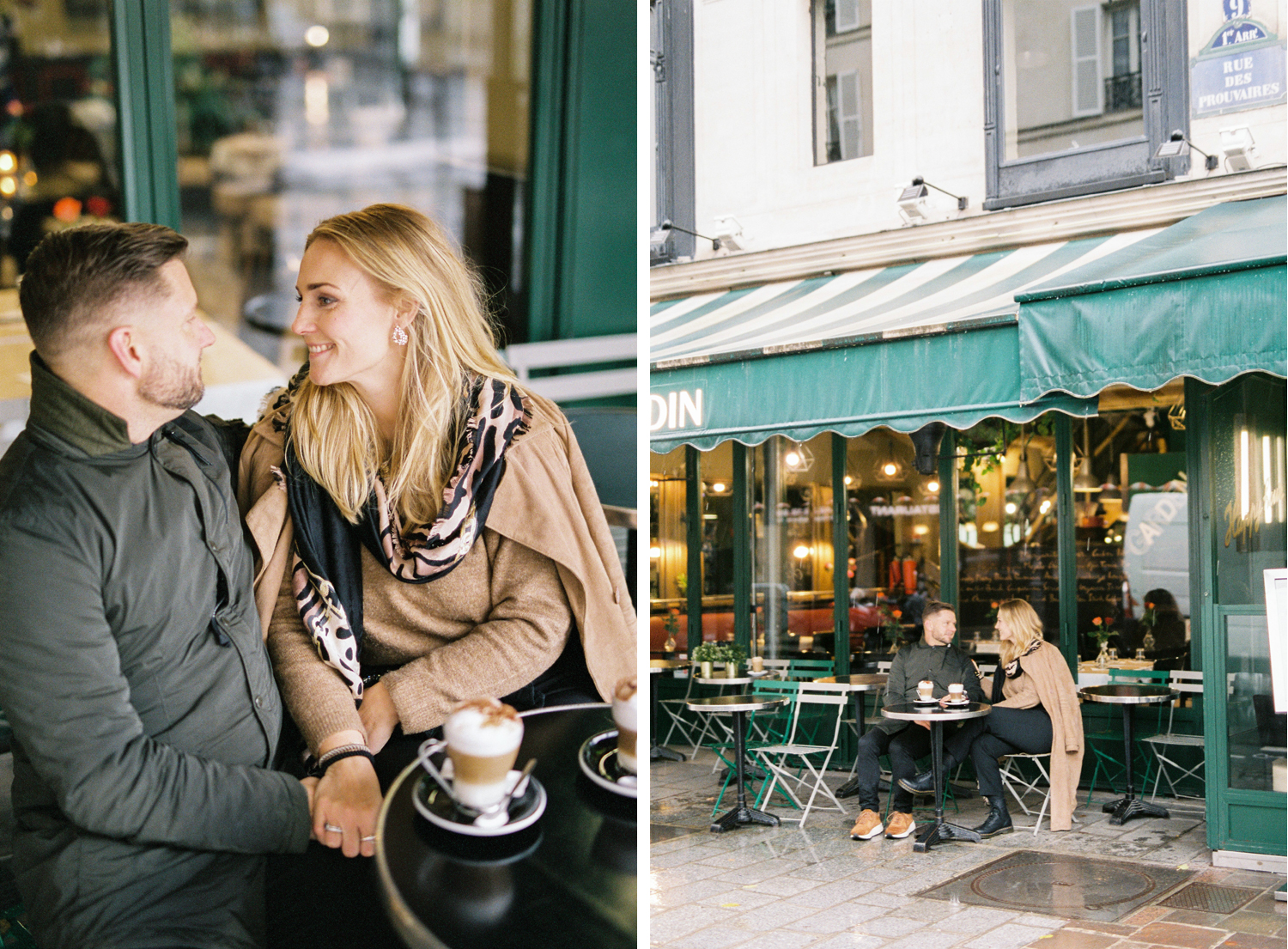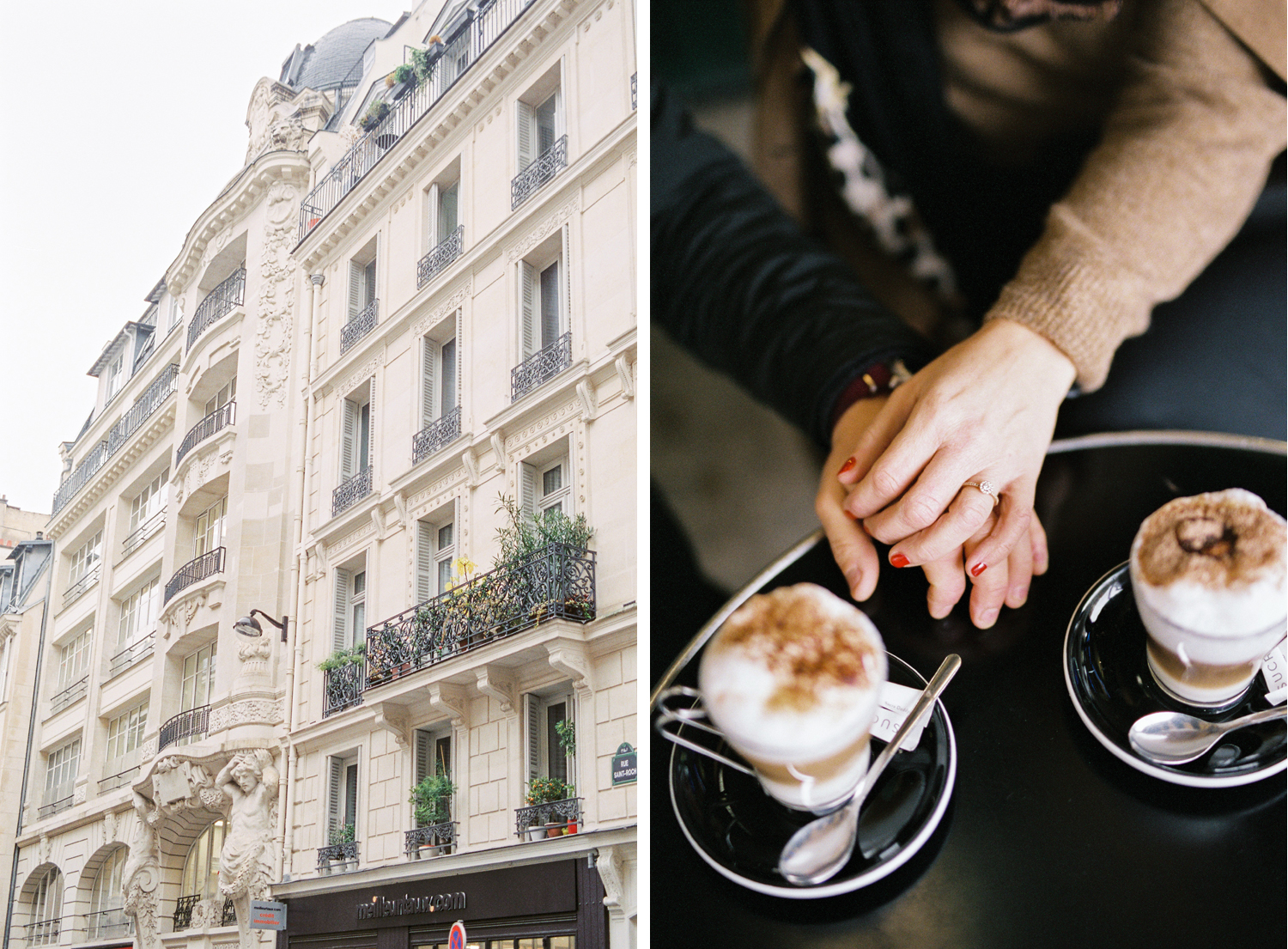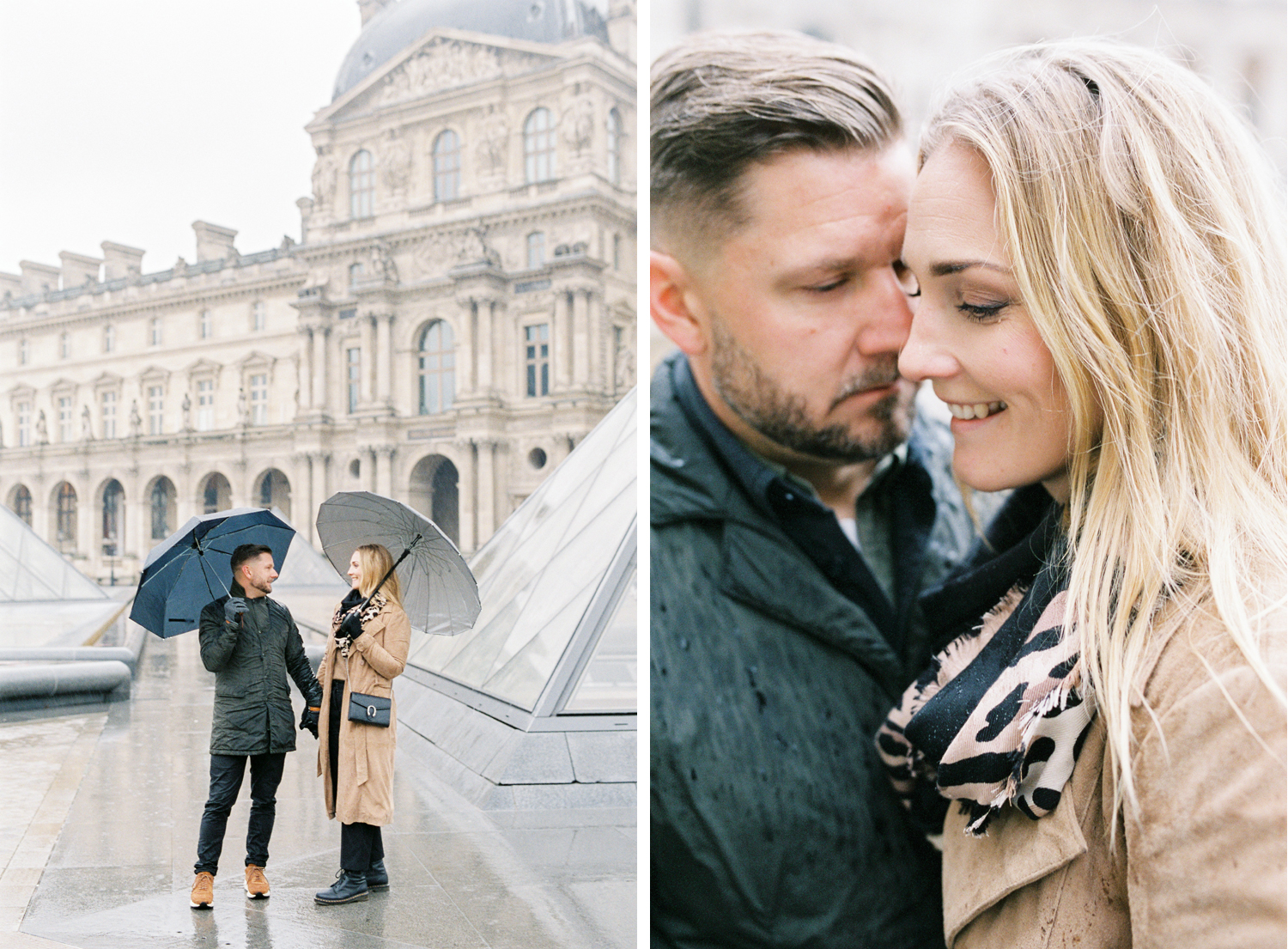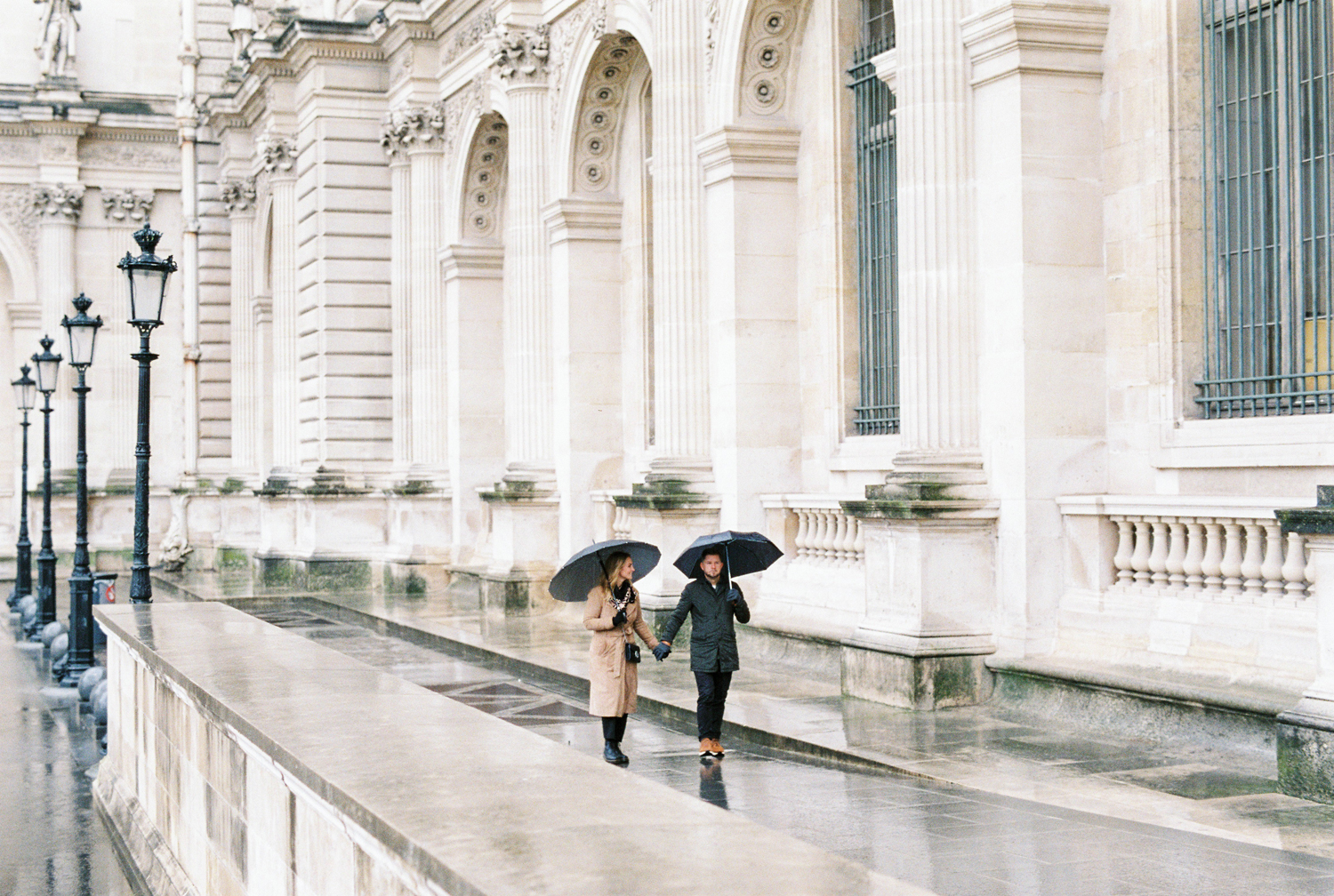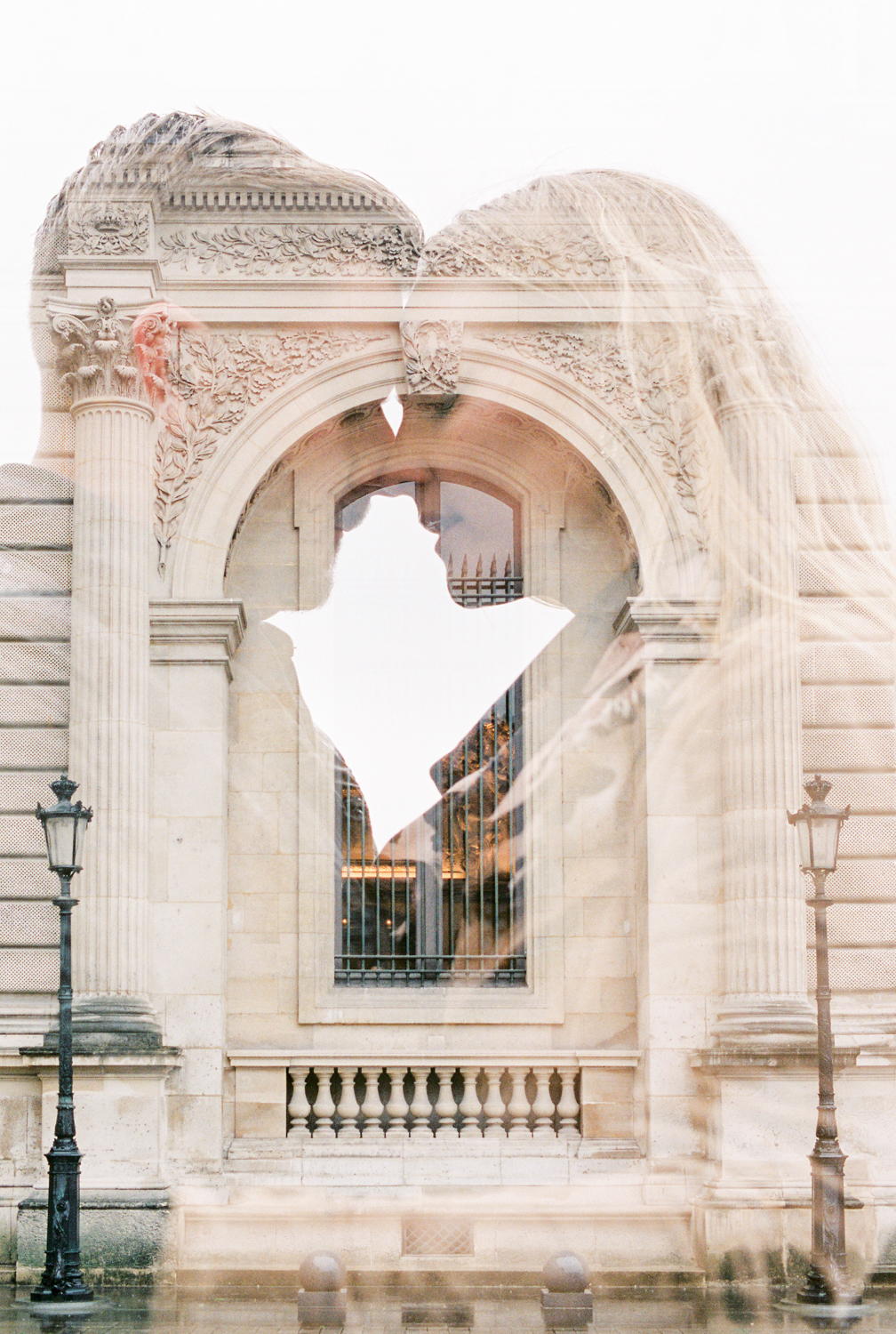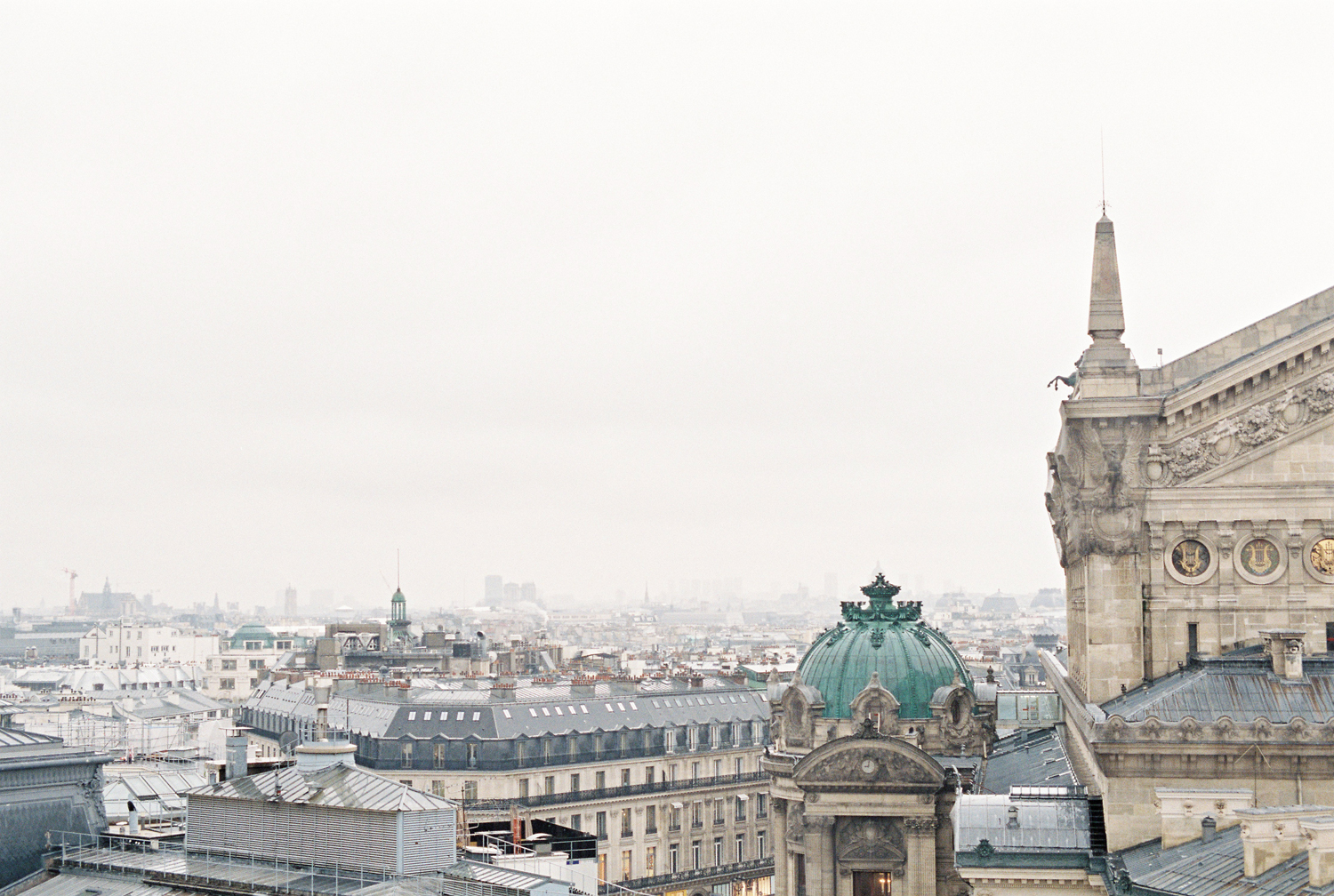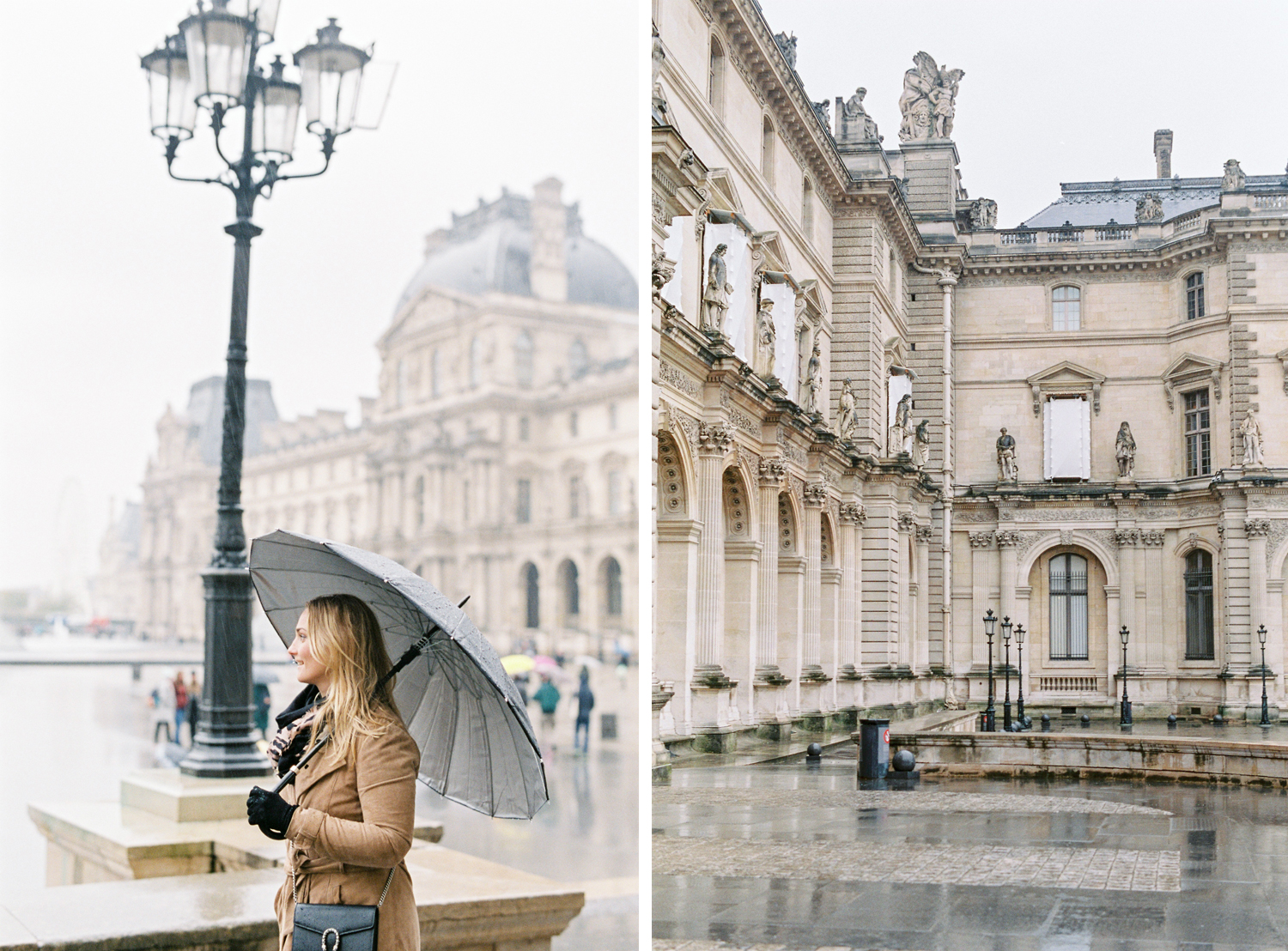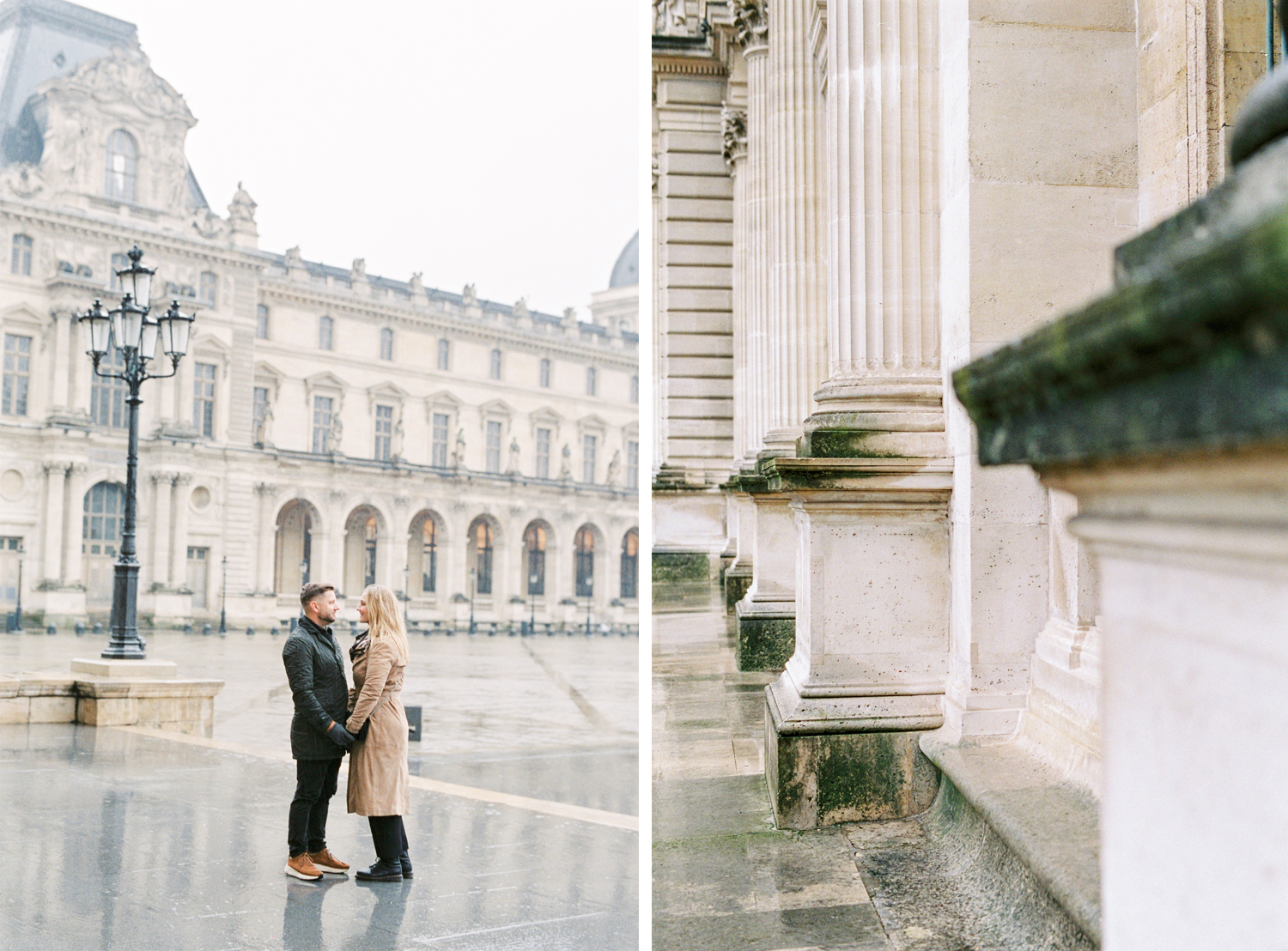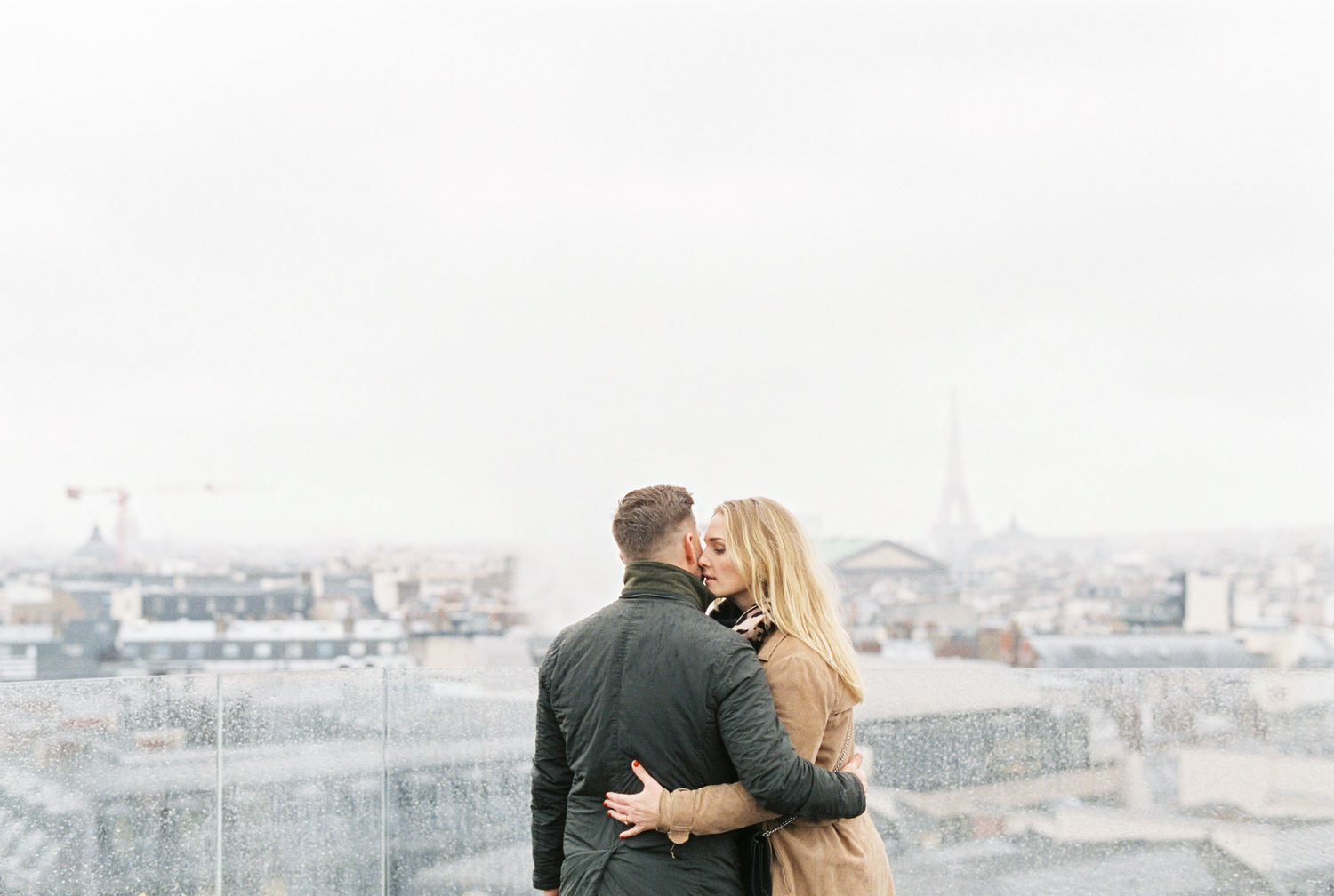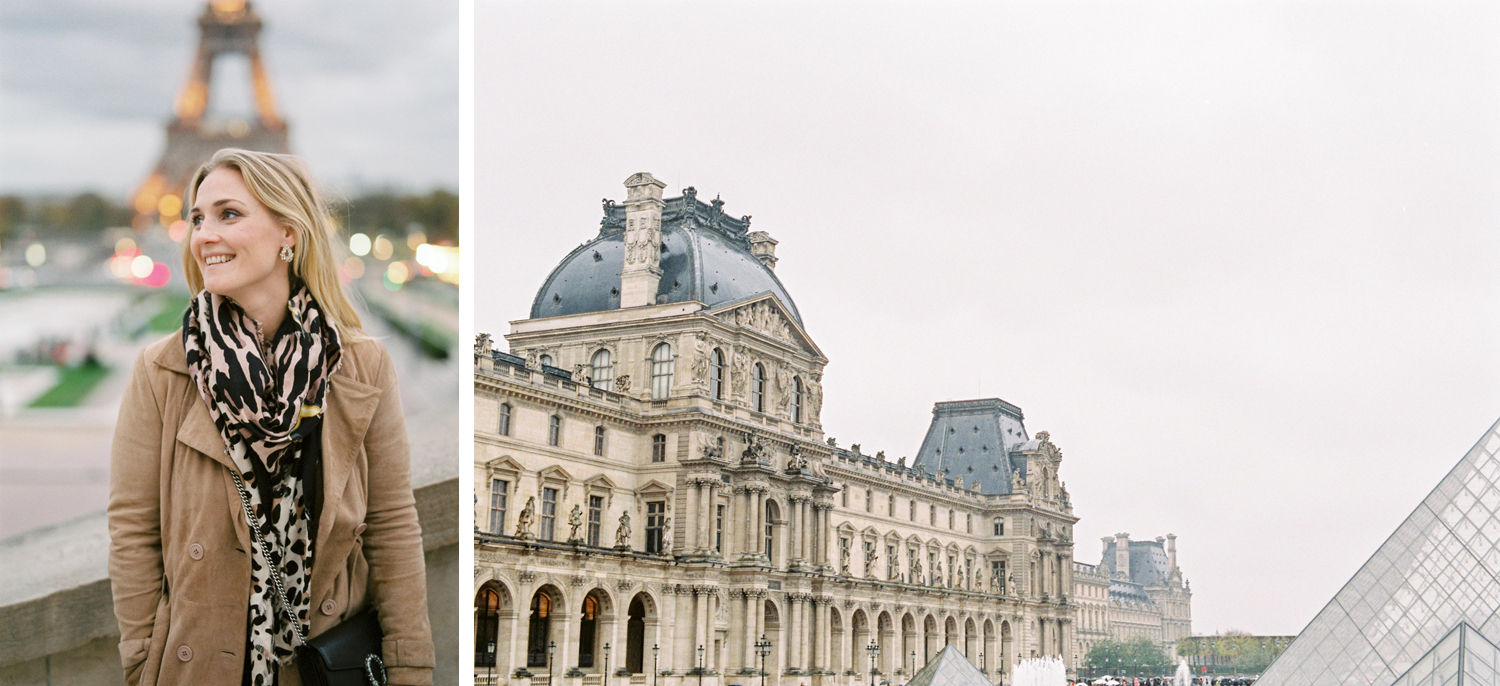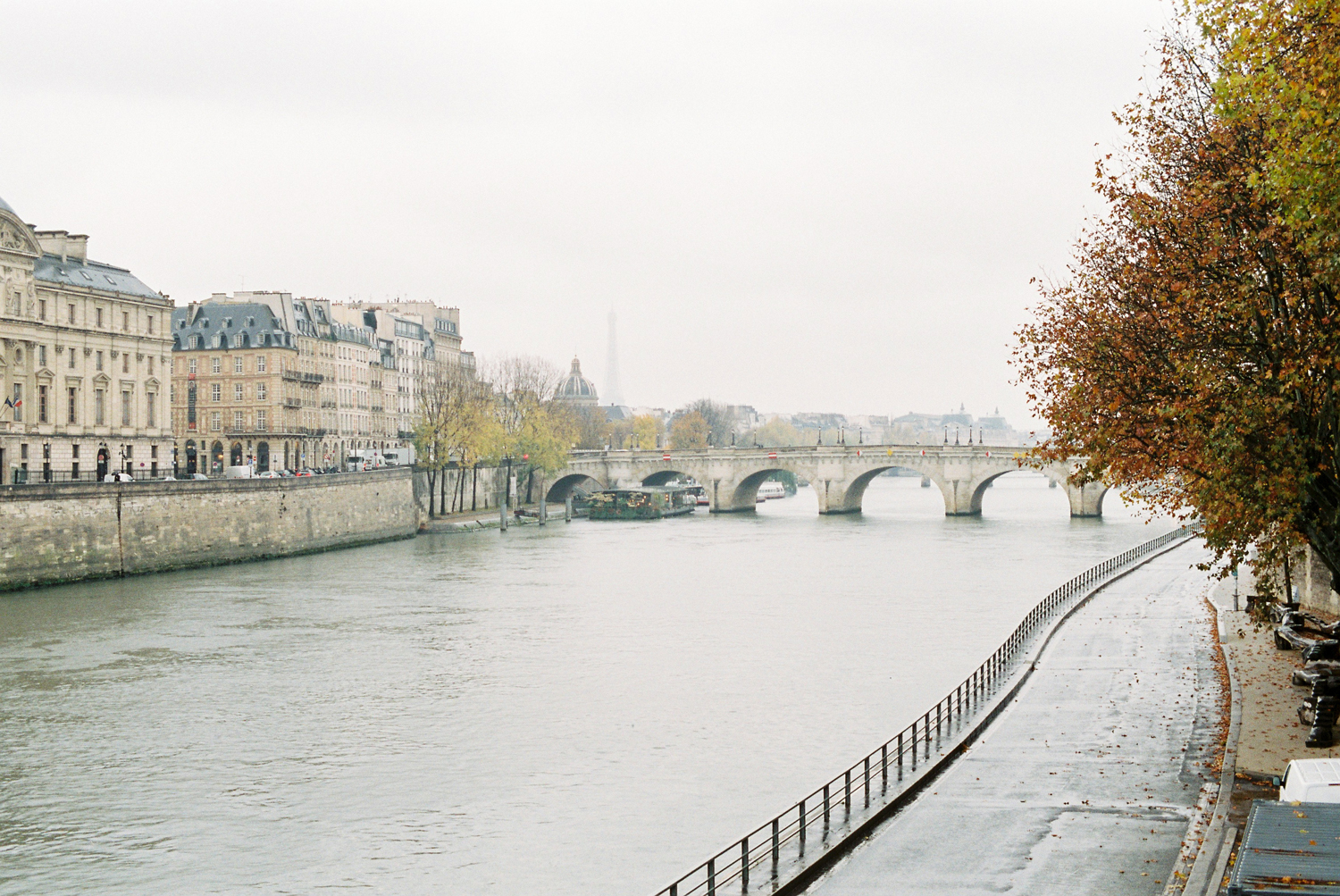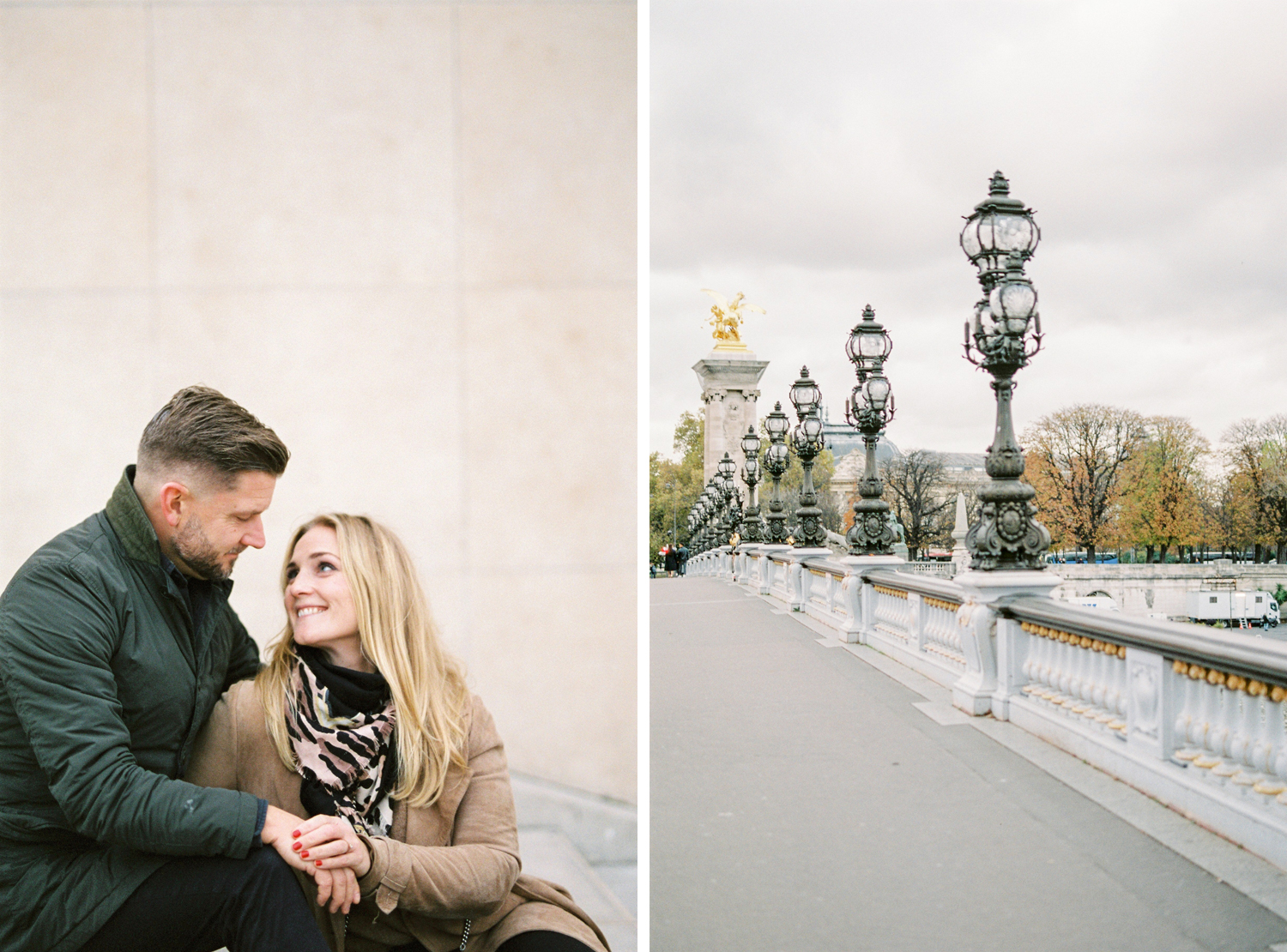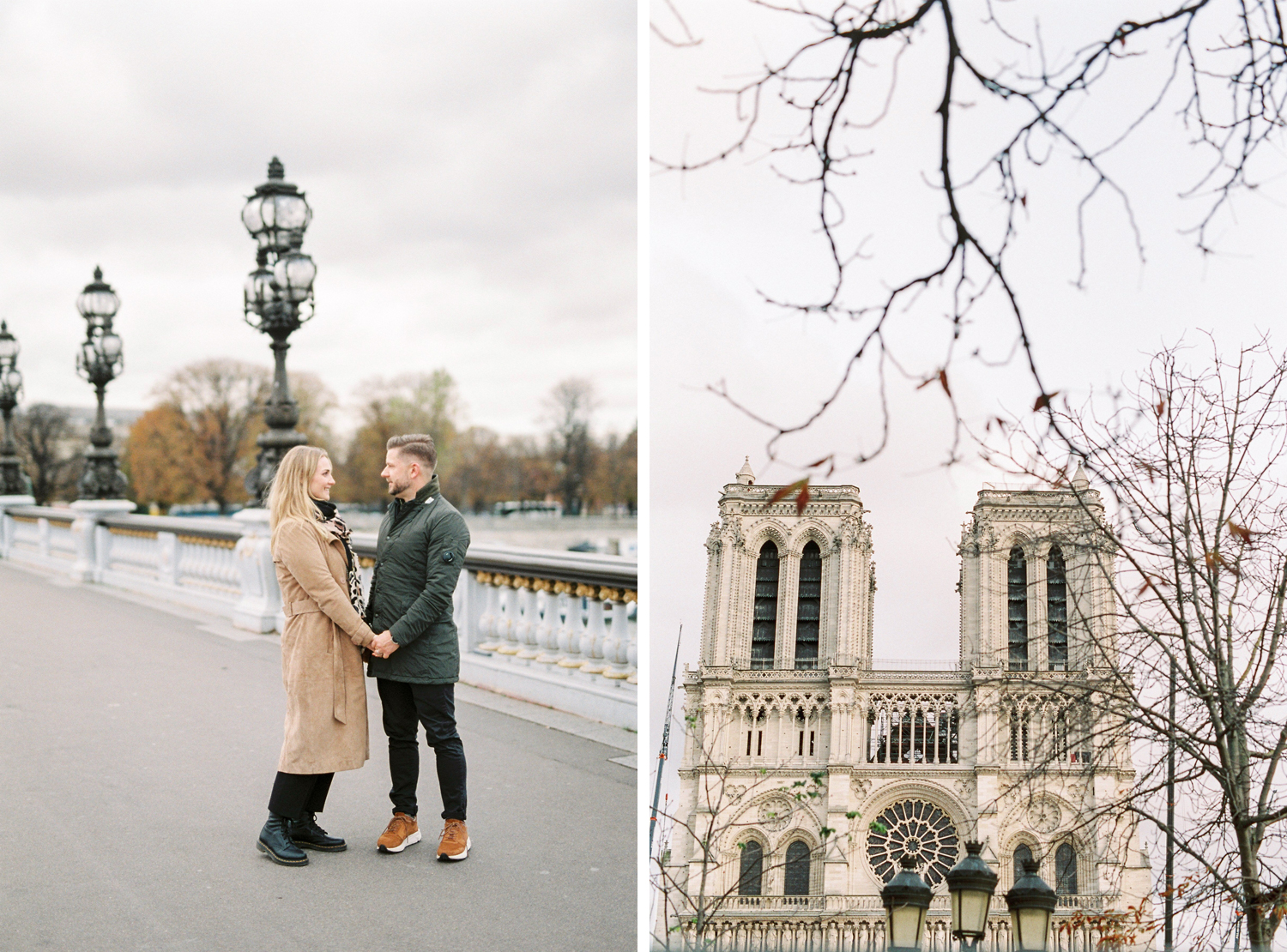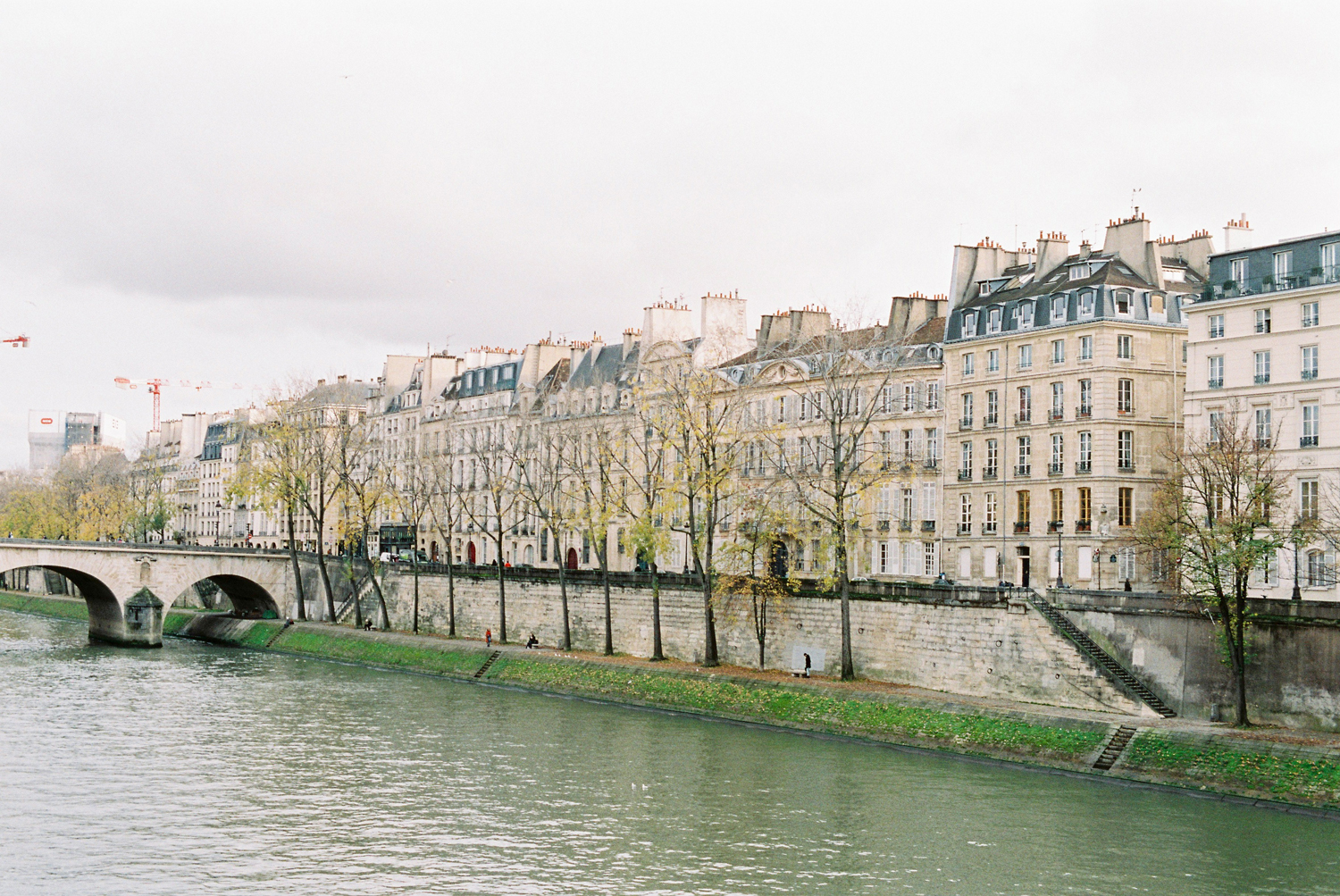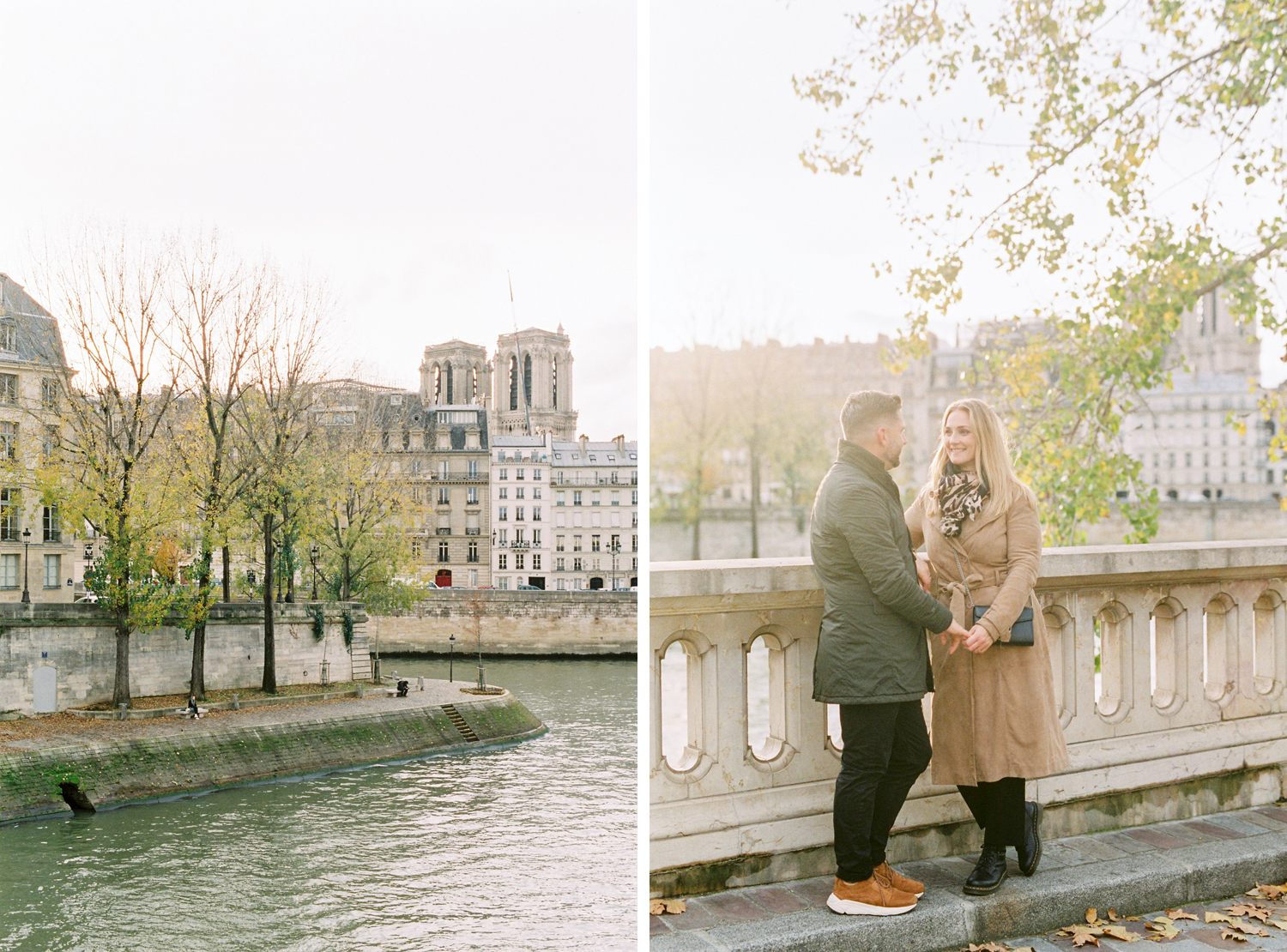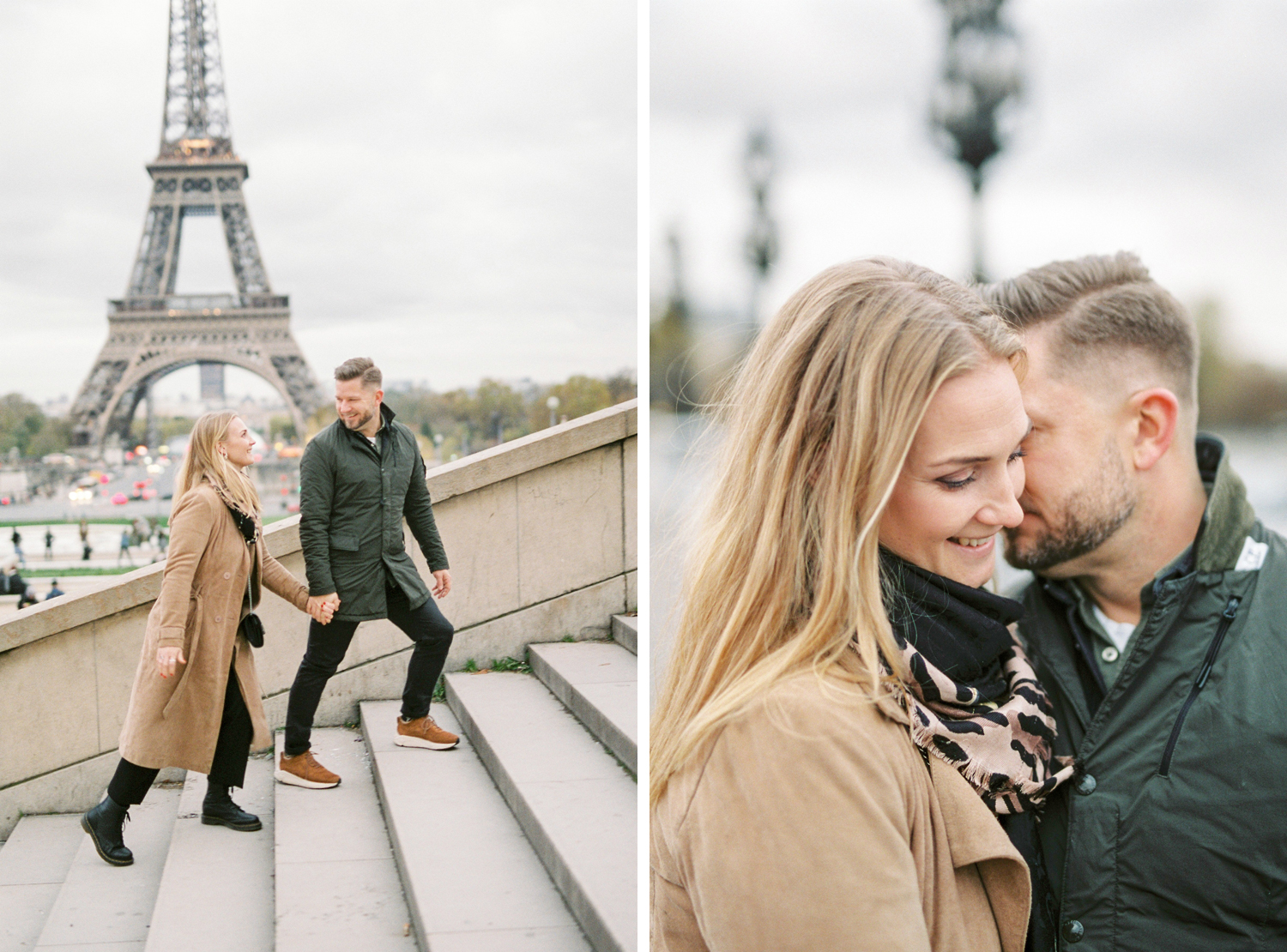 Vendors
Jessica
Bag : Gucci
Scarf : Louis Vuitton
Shoes: Dr Martens
Trousers : Acne
Jacket: No name
Ring : Davide Currado
Matte
Jacket: CP Company
Shoes : Buttero
Paris engagement session
Are you interested in booking a Paris engagement session for engagement photos? I would love to hear your ideas and what you are dreaming of. Send me an e-mail and I'll get back to you with all the information you need. Curious to see another engagement session? Click here to see Jonathan and Aileens engagement session or click here to view more engagement sessions.
Facts about the photo session
The entire session is shoot on film, Fuji 400H rated at ISO200, by Carmencita Film lab. Read more about film photography here.

PREV. ITEM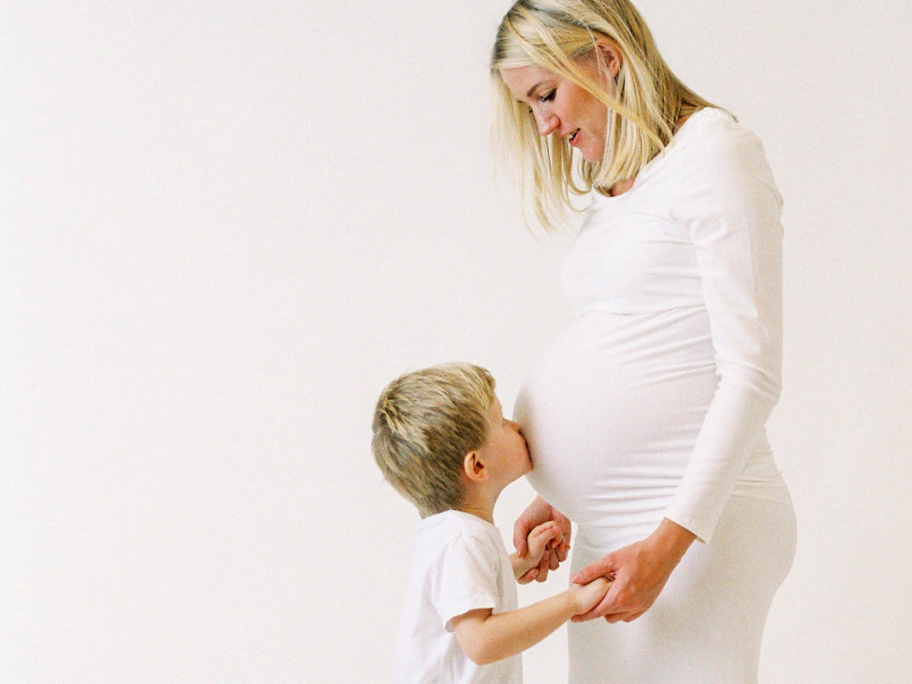 NEXT ITEM