Wedding southern Sweden
Viktor is a team member of the Sweden national soccer team, but at the moment he and Julia lives in Krasnodar, Russia thanks to Viktor's professional soccer career. Originally he and Julia is from Småland, which lies in southern Sweden, so it was given that the wedding should take place in their origins. A couple of years ago, I shot Julia's brothers wedding at the same venue so it was so fun coming back, but this time at another church. The whole family is very sweet and down to earth which was felt throughout the whole day, it was a really relaxed atmosphere.
The weather changed quickly and turned into strong winds with heavy rain during the afternoon, but that didn't change the fantastic mood everybody had.
I'm so impressed by Julia who had planned the whole day by herself and she really achieved a fun day filled with love. They had several personal touches of the day. Every time Viktor wins a soccer game, they go out to have "winner ice cream", so of course they had a ice cream truck that served everyone after the ceremony!
The coordination of colors was sophisticated, the bridesmaids dresses matched perfectly with the beautiful bouquets. The dinner had a lot of fun speeches and I think we all laughed until we cried of laughter. Weddings in Sweden often have a big party after the dinner, either with prepared playlist on speakers or, like at this wedding, with a live band performance. At the end of the night there was a surprise guest – Daniel Adams Ray, a famous Swedish singer who kept the party going and entertained all the guests until the next day was dawning.
Vendors:
Photography: Brandwold Photography
Venue preparation: Toftaholm Herrgård
Venue reception: Isaberg (http://isaberg.se/fest-brollop/brollop-hoganloft/)
Hair: Thelander & ek i Värnamo
Make up: Elisabeth Blomkvist
Dress: Pronovias
Ring: Fahlströms
Shoes bride: Jimmy Choo
Suiut: Oscar Jacobson
Shoes groom: Loake
Shirt: Stenströms
Bowtie: Granqvist
Flowers: Anna Elwing
Prints: Julia Cedercrantz
Videograph: Gustav Torstensson
Band ceremony and dinner: Banditerna
Band party: Kapellmästare Stefan Olsson med band
Artist: Daniel Adams Ray
PREV. ITEM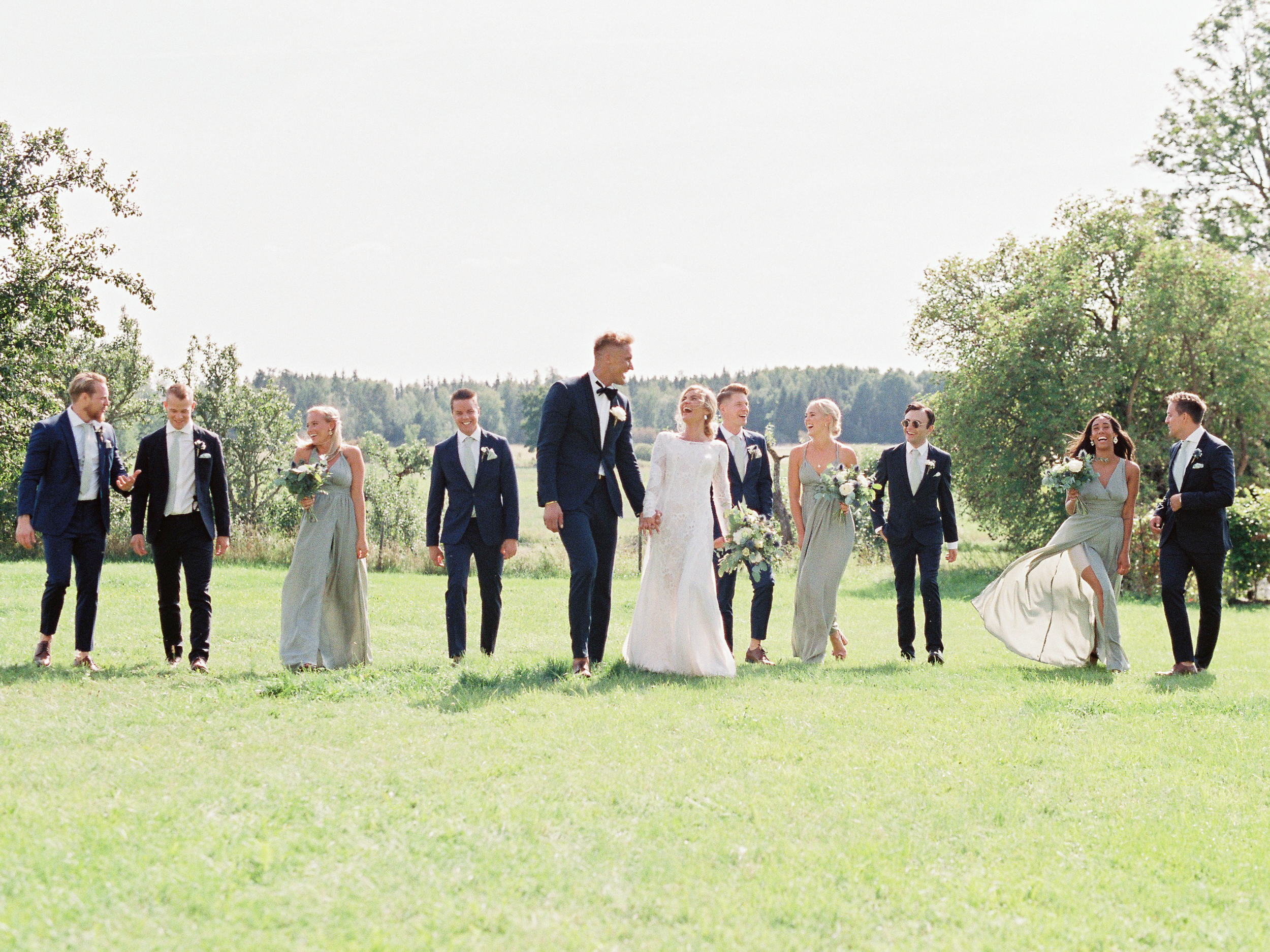 NEXT ITEM