Wedding Uppsala Sweden
Wedding Uppsala Sweden at beautifulLydinge Säteri is the venue for you if you're dreaming about a rustic wedding in a barn in lush surroundings. Surrounded by horse pastures and beautiful woods just off the barn (don't miss the backlight pictures at the end of the post!) Lydinge really offers a relaxed and cozy atmosphere.
Maria and Albin had each separate building for their preparation session together with their closets friends, before the first look took place on the lawn outside. We took the portrait in the apple garden before the wedding ceremony in the church. Their church choir sang during the wedding, it was a new experience for me and so atmospheric.
A lot of people feel hesitant to go out for a while in the middle of the dinner, which I understand. You want to spend as much time as possible with your guests. If the weather is nice, it can be valuable to go out for 15-20 minutes to photograph some extra portraits in the soft evening light. You get a little break and a chance to hang out with just the two of you (along with me and my camera;). But it's also so unbelievably beautiful to photograph in that kind of light, backlight before the sun set is magical. I love to shoot atmospheric portraits in the evening, where the bridal couple are completely relaxed and have that head-of-toes-feeling for each other.
The evening ended with a crazy party! Thank you Maria and Albin for a fantastic wedding at Lydinge Säteri Interested in knowing more about my wedding packages for weddings in Uppsala- please click here.
PREV. ITEM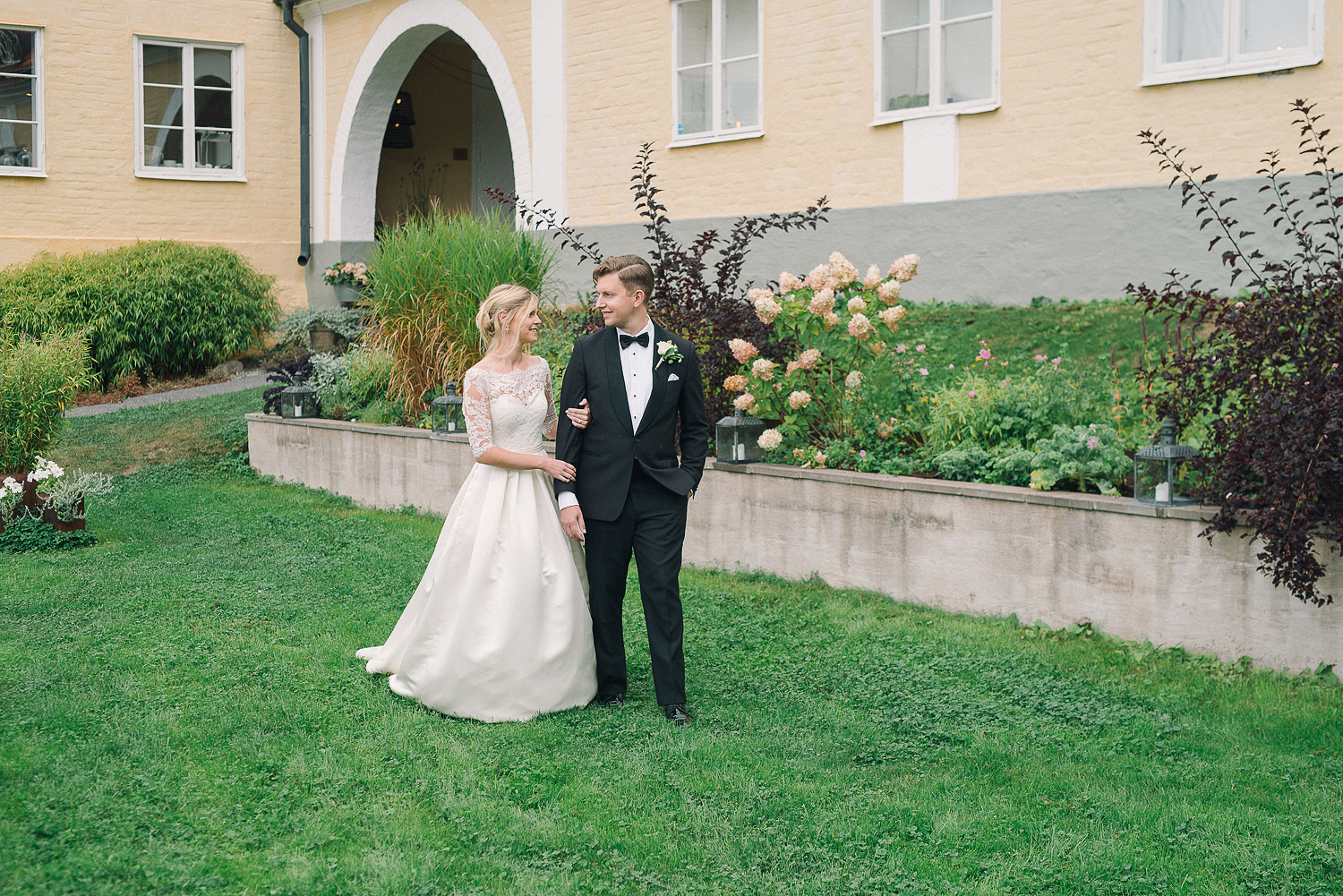 NEXT ITEM