How to choose wedding photographer
How to choose wedding photographer – what to ask your photographer. Choose your wedding photographer with care. Your wedding photographer will most likely be the person (beside your partner) that you spend most time with during your wedding day. This blog post is about how you find a wedding photographer that share your vision of photography.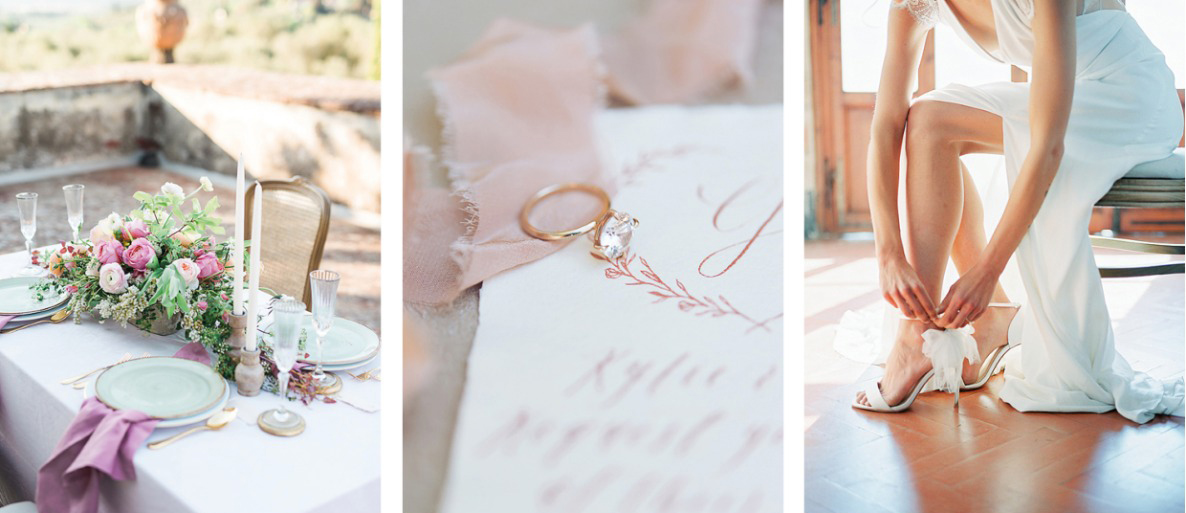 Consultation before booking
As I want to have a personal connecting with all my clients I only shoot a very limited amount of weddings each year (5 to be exact). I know it may sound like a cliché, but the pictures will really increase in value over time and I want my bride and groom to have their entire wedding story documented, so I exklusive offer full day photography. My services is only available to be booked after a first personal Skype call or personal meeting in my studio. Let me explain why.
It's possible to take beautiful photographs without talking in person beforehand but that's not my philosophy. For me it's so important that my clients feel comfortable with me (and I with them) and trust my work as an artist. I truly believe that the trust between client and photographer is crucial and that it is a two-way conversation. During the consultation, I will have questions for you, and I'm happy to answer all your questions. For me, it is very important that you get a wedding photographer that you get along with and share the same vision. At the consultation, we go through your day, who you are, what you dream about for the type of pictures and what is important to you during the day. I tell you about my way of working and answer all the thoughts you have before the photo shoot.
Your wedding photographer will most likely be the person (beside your partner) that you spend most time with during your wedding day. Let that sink in. That is the reason why I always have consultation before you can book me, to make sure that we share the same vision.

Describe your style as a wedding photographer
First and foremost: scroll through the photographers portfolio. What is the red thread regarding color, cropping, posing, choose of background, styling of details etc. Some suggestion for you to think about what you prefer that you later can ask your photographer about:
– Do you shoot with flash?
– Will you pose?
– How do you handle group shoots?
– Are you a fly on the wall or will you rearrange items?
– How do you handle different lighting situations?
I have a mix of photojournalistic and editorial style of shooting and a bright, airy, classic look. This means I will follow you throughout your wedding day to capture the beauty and emotion of the day – in the small moments and personal touches, as well as the big events. m strive for a timeless look, so that you (and your family) will treasure the photos for years to come. I combine film and digital photography to give you the very best of both worlds!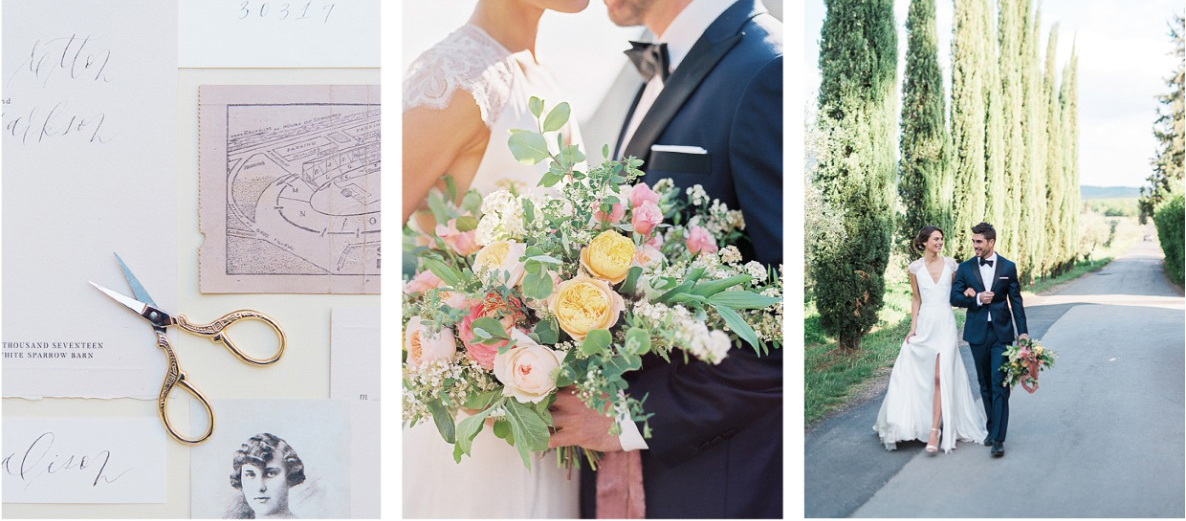 How long have you been in business?
This is game changer. The experience will most likely affect the price. Working with an experience photographer gives you so many advantages. Ask your photographer how long they've been in business and what education they have. By asking for some examples of misadventure, you'll learn how the photographer handles stress, unexpected situations and troublesome relatives. On a wedding day everything can happened, make sure your photographer can handle different type of weather, lighting situations, people and last minute change of plans.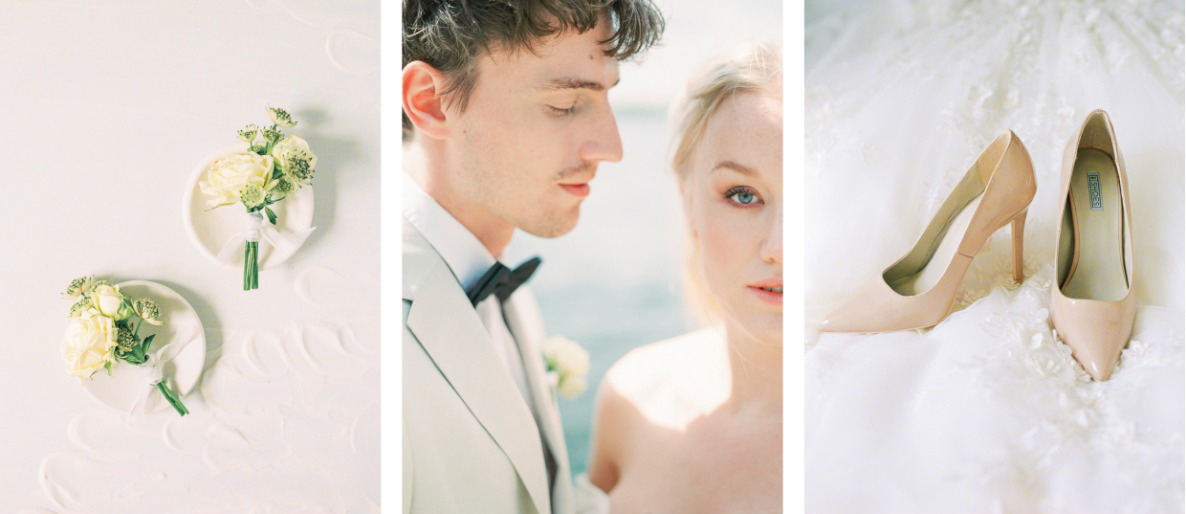 The process
How does your process look like before, during and after the wedding? Beside asking your photographer about what kind of post-production editing is included, when your photos will be delivered and payment plans to name a few, will your photographer provide you with tips on how to get the best photographs possible? Your photographer is not a wedding planner, but with long experience he or she should be able to provide you with tips on how to plan the day and photo sessions.
For example, here is some of my most popular tips:
Portrait session on your wedding day
Stress free family portraits
Wedding flowers
Unplugged wedding
Civil or church ceremony
Wedding morning preparations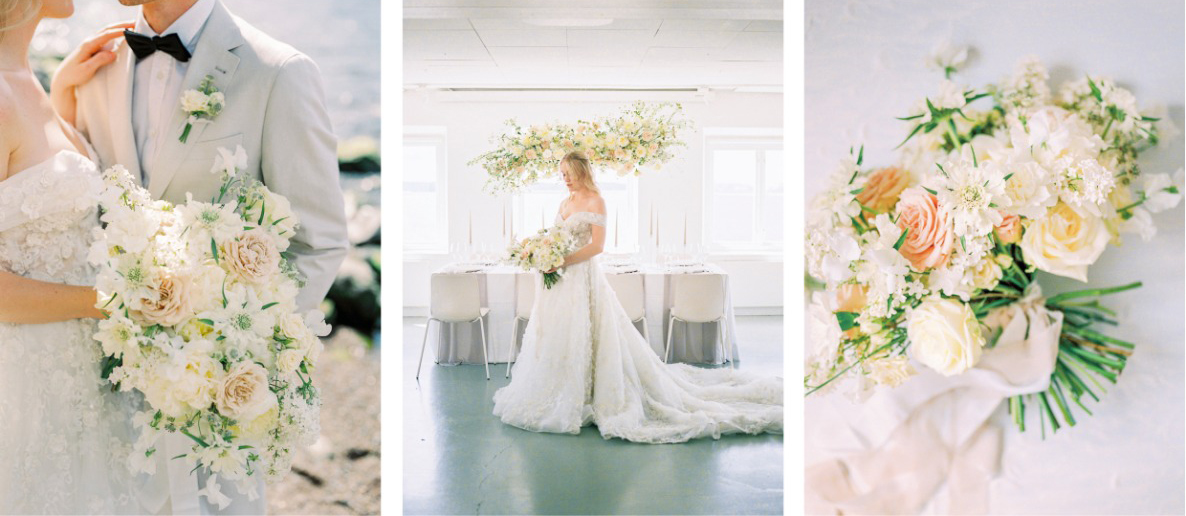 Wedding photographer contract
Make sure that your photographer have a contract that includes the details of your day and the delivery. Some things you want to include in the contract: scope of the assignment, backup, cancellation policy, delivery, illness, insurance and travel costs.
How to choose wedding photographer
I am a professional portrait and wedding photographer from Stockholm, Sweden and have been photographing weddings since 2008. Holds the Apprentice Diploma – Journeyman's Certificate approved by the Swedish Crafts Council. Member of Swedish Professional Photographers Association and is EP Quality certified by the Federation of European Photographers. I've been nominated for Europe's best wedding photographer 2017 and 2019 and holds a number of honorary awards and bronze points from the Swedish Championship in portrait photography. I've been published on several international wedding blogs.
Are you interested in knowing more about my wedding packages?
Click here to read more about what I offer and what is included.
Here is my Swedish website.
PREV. ITEM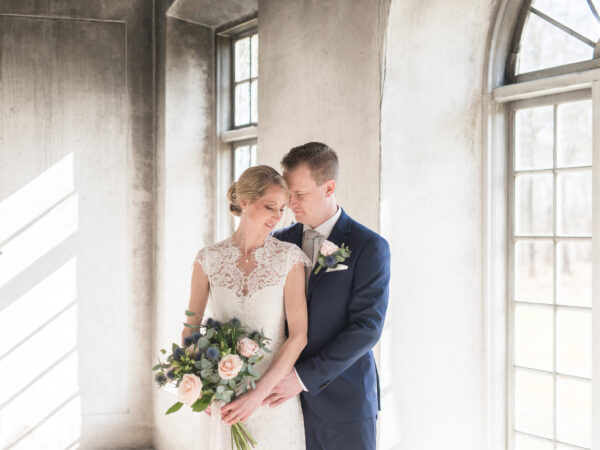 NEXT ITEM