Wedding portraits are an important part of many bridal couples and rightly so. In addition to your wedding story with the pictures that tell your story, wedding portraits often get a lot of focus. Not least afterwards, when you want to develop pictures from your wedding and put them up on the wall. In this blog post, I give my view and my tips on how you can create the conditions for getting beautiful wedding portraits.

Wedding portraits before or after the ceremony
One of the most common questions I get during consultation with my brides and grooms is whether to take the wedding portrait before or after the ceremony. There is no right or wrong, but there are pros and cons of both. If possible, I recommend photographing the portraits before the ceremony. Hair and makeup are fresh and at their finest. Tears, hugs and wind tend to leave traces, so if you choose to take your wedding portraits after the ceremony, it can be nice to add a few minutes of flair to the schedule before the photo shoot.
The next factor is nervousness. Some people think it feels better to photograph the wedding portrait after the ceremony, as you are more relaxed (and so excited and crazy in love!). If you choose not to see each other before the ceremony, the wedding portrait session is needed afterwards for obvious reasons. Feel free to plan what the guests will be entertained with in the meantime, so you do not feel stressed to get back.
Which portraits are important to you?
When I photograph wedding portraits, I usually take both individual and couple portraits. In addition to cozy, intimate, warm photographs together, I usually take classic portraits. Many brides and grooms say they do not want posed photos, but my experience is that they often end up on thank you cards in the end (and they definitely become grandparents' favorites!). In addition to all the portraits of you together, during the portrait session we have the chance to take individual portraits of you. To be able to portray you when you are at your finest, in hair and with details that you have spent a lot of time choosing, is a must.
When is the best light for wedding portraits?
Most people take their wedding portraits when the sun is at its highest in the middle of the day. Strong sun gives sharp shadows and a bright light. When I photograph wedding portraits during the day during the summer months, I always look for so-called open shade. This means that I seek shade, to get an even, soft light. It can be near a building or large trees. Backlight or indoors near large windows is also a life saver for the portraits in bright light. If you have the opportunity, feel free to make time slot for shooting portraits during the golden hour (about an hour before sunset). Then the light is warm, soft and gives wonderfully nice backlight. To be able to dodge for a while during an intense dinner and get to care about each other in private is just an extra big plus!

We have a Pinterest list…
It's easy to get caught up in all the lovely portraits from Pinterest. My tip is not to bring a long list of poses, the risk is that you get caught up in trying to imitate someone else instead of having a great time together. Feel free to discuss with your wedding photographer well in advance which portraits are extra important to you, but do not stare blindly at certain poses. Venue, season, body type, height, dress and not least – how you are and spend time together, should in my opinion be the basis for how your portraits should be designed. So skip the list and trust your photographer to instead concentrate on having a great time together. The portrait session is often the only time of the day when you are completely alone, take advantage of that time and tell your partner how amazing he/she is.
How many venues can we shoot our wedding portraits at?
The more venue you choose, the more time is spent, so it is difficult to give general advice on this issue. Feel free to think about venues well in advance and if you have the opportunity, go there during the same season and time as you want to take your portraits. This way you get the chance to see how the light falls and what the environment looks like at the time. My tip is to choose your venues with care. If possible, choose a place that has great variation in walking distance. This way, you do not have to stress around by car to different places, but can instead spend that time having a relaxed time together. 1-3 places are enough, if they are close to each other.

How much time should be set aside for wedding portraits?
How much time that should be set aside for the portaits is related to how many venues you choose for your wedding portraits and how much time you can set aside. The more time, the more variety of portraits. Some general guidelines: for family portraits and the bridal party I recommend 30 minutes each and for your portraits I recommend 60-90 minutes, excluding any transportation.

Tips on the way to beautiful wedding portraits
Discuss the portrait session, setup and time with your wedding photographer in advance
Relax, concentrate on each other and have a cozy time together
Do you feel insecure? Book an engagement session with your photographer to prepare
Boka mig som bröllopsfotograf
I am a professional portrait and wedding photographer from Stockholm, Sweden and have been photographing weddings since 2008. Holds the Apprentice Diploma – Journeyman's Certificate approved by the Swedish Crafts Council. Member of Swedish Professional Photographers Association and is EP Quality certified by the Federation of European Photographers. I've been nominated for Europe's best wedding photographer 2017 and 2019 and holds a number of honorary awards and bronze points from the Swedish Championship in portrait photography. I've been published on several international wedding blogs.
Are you interested in knowing more about my wedding packages?
Click here to read more about what I offer and what is included.
Here is my Swedish website.
PREV. ITEM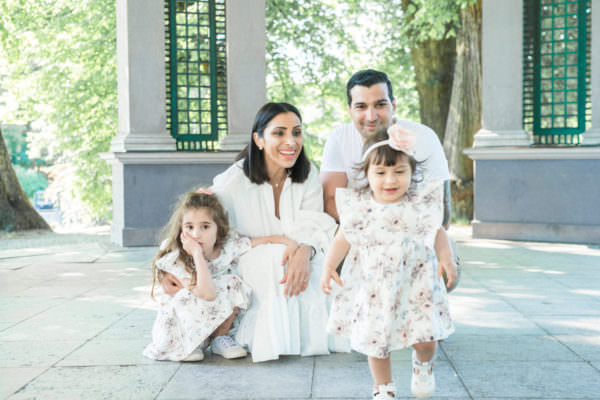 NEXT ITEM