Newborn photo session Stockholm
A natural newborn photo session Stockholm is all about capturing the pure essence of a newborn baby in their most natural state, together with you parent. These sessions typically take place in the your home or my cozy studio (in Täby, north of Stockholm), within the first two-four weeks of their life. I aim to capture the delicate details, expressions, and emotions of the your newborn and you as new parents, using light that looks like daylight and minimal props to create a timeless and authentic portrait. My hope is that your newborn photo session result in beautiful, artistic images that you'll treasure for a lifetime. ebisfotografering Stockholm
Newborn photo session Stockholm
Transforming your entire life when becoming a parent is no understatement, and capturing your first moments together through a newborn photo session is amazing. I offer natural newborn photo session Stockholm without complicated poses, with clean backgrounds. Your new little baby is adorable just the way he or she is, and I'm happy to photograph together with you parents.
If you're looking for a homely feeling but feel like your home is too dark to get those pastel, light tones – leave the chaos of having a small child at home and come to my studio. I've created several environments that provide a relaxed home feeling for your newborn photography, with subtle and stylish tones and perfect lighting.
This is how a session works
Little Sander was so cozy to photograph. We started by taking pictures on my newborn station, which is a set-up area with soft blankets and clean white background. Since he didn't want to sleep, we continued taking pictures with his parents, where he slept soundly in their arms. Newborn photo sessions often take a bit longer, expect diaper changes, feeding breaks, and some soothing to get sleeping photographs. Read more about portrait photography or go to my Swedish page.
PREV. ITEM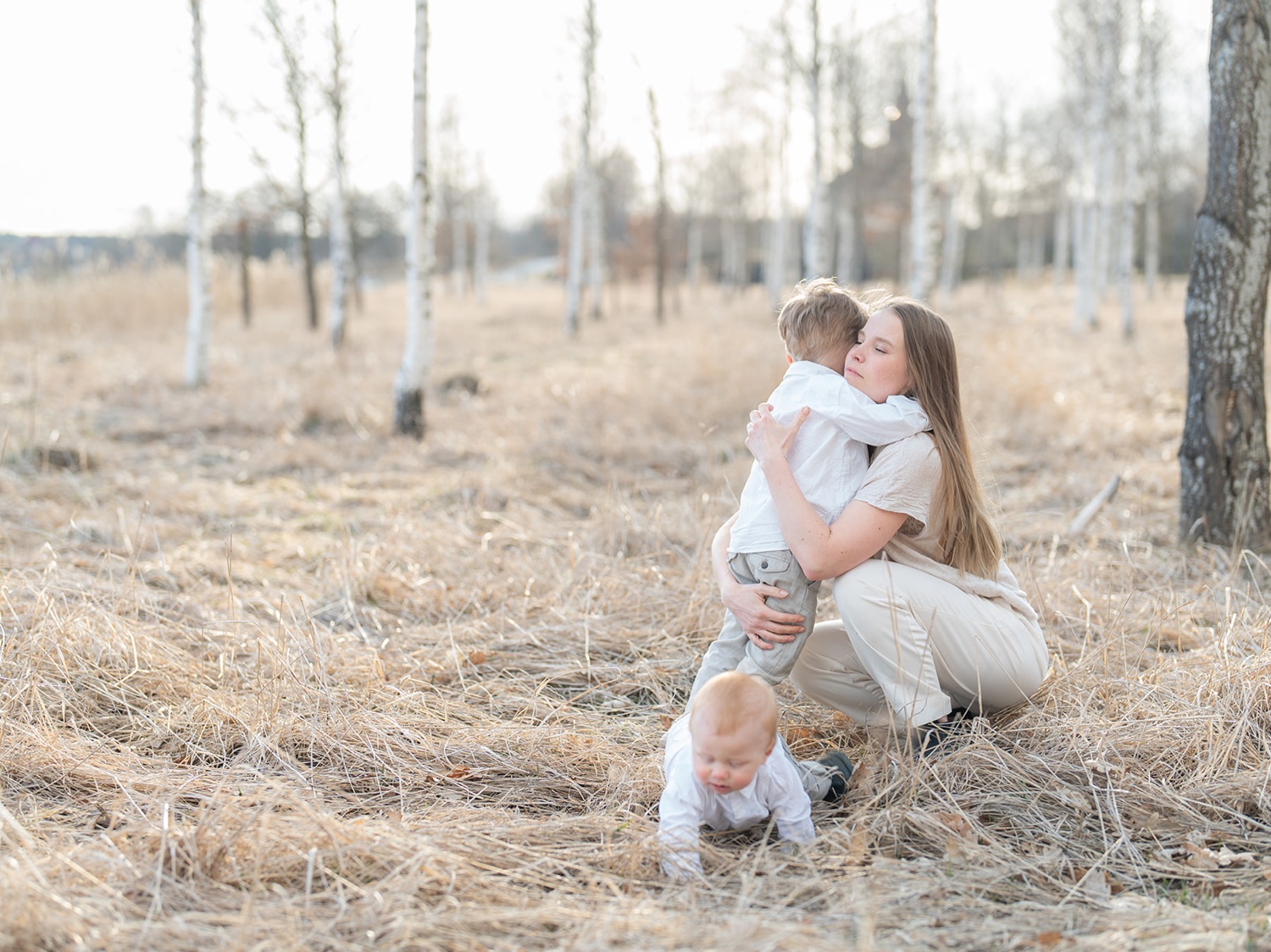 NEXT ITEM