Norrviken Gardens offers a range of different locations for your wedding, choose the terrace if you want a sea view, choose one of the beautiful glasshouses if you want to be outdoors but indoors, or choose the garden if you want to be surrounded by greenery. Whichever location you choose for your ceremony at Norrviken, your wedding will be a fairy tale.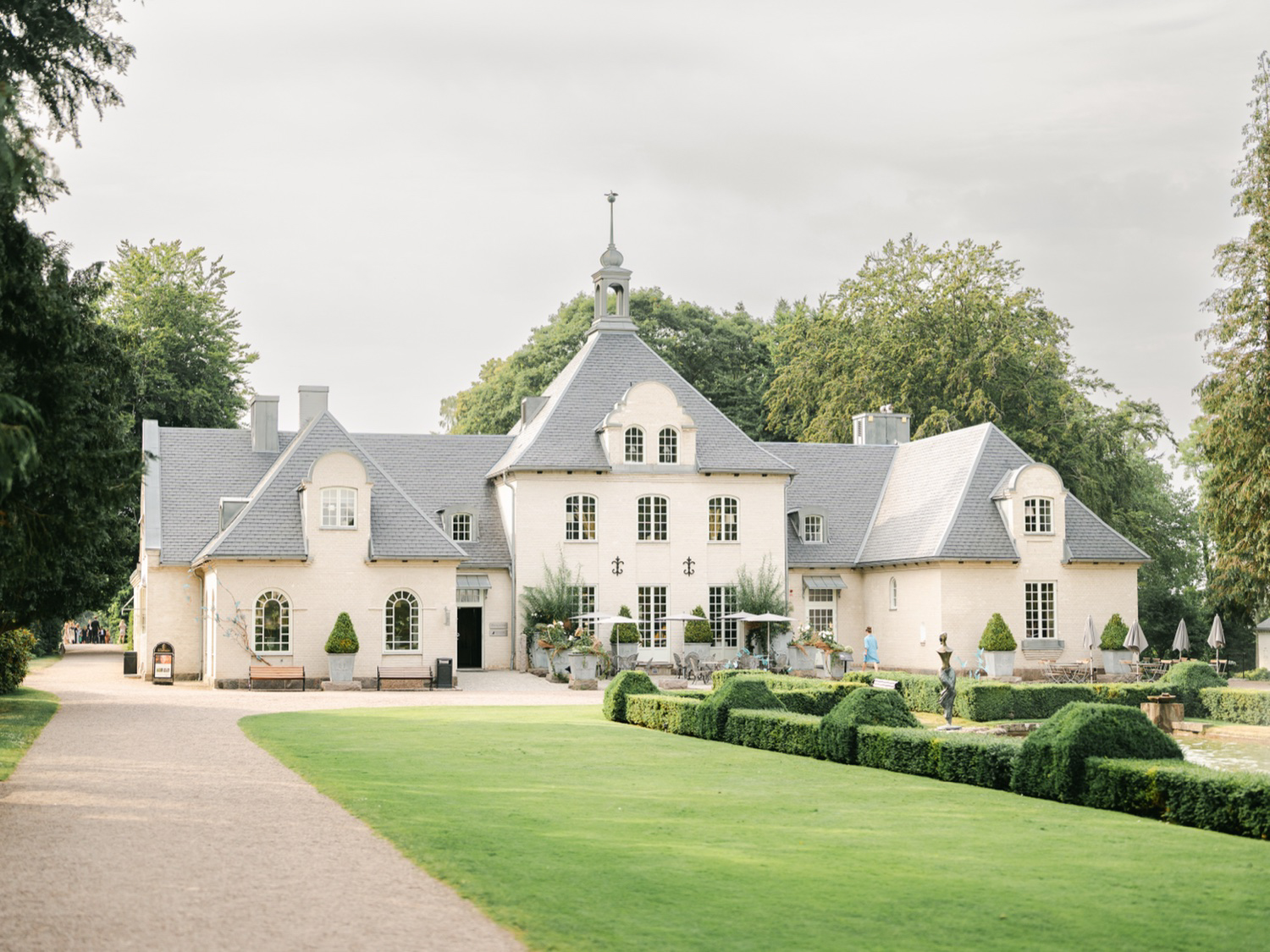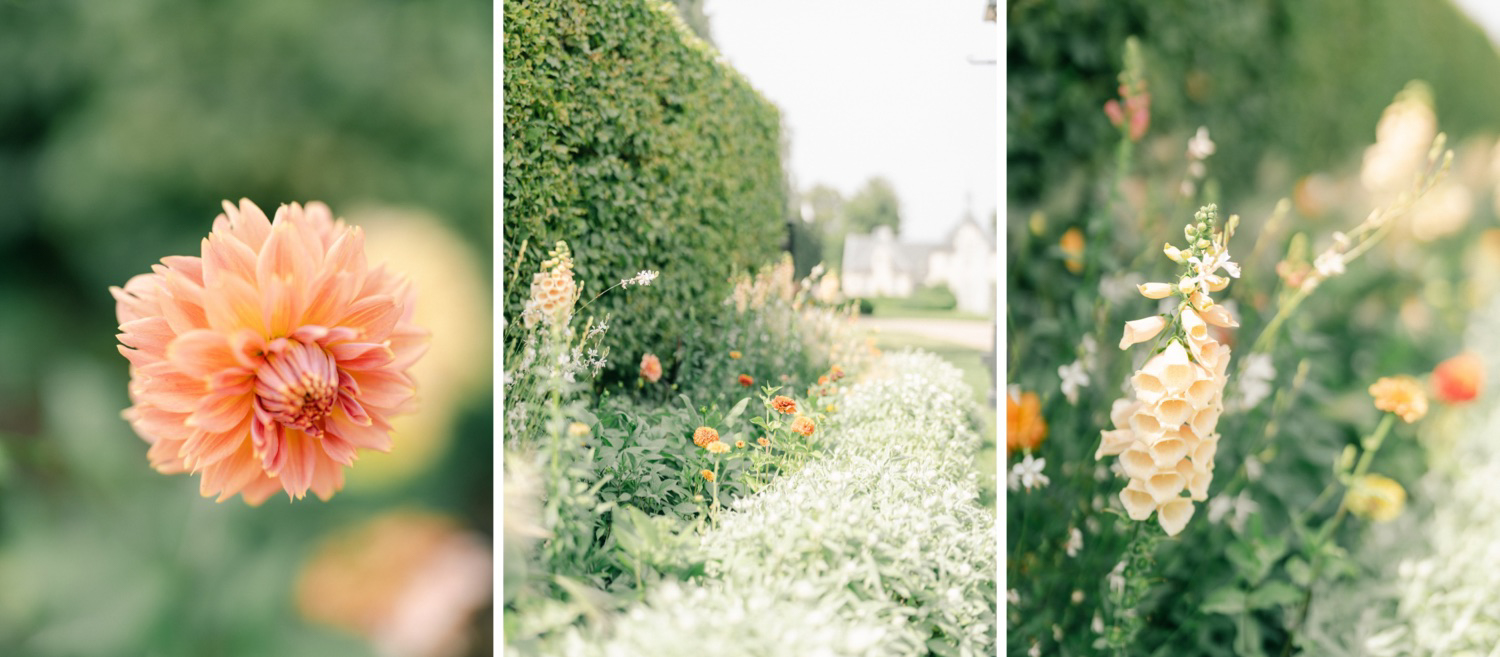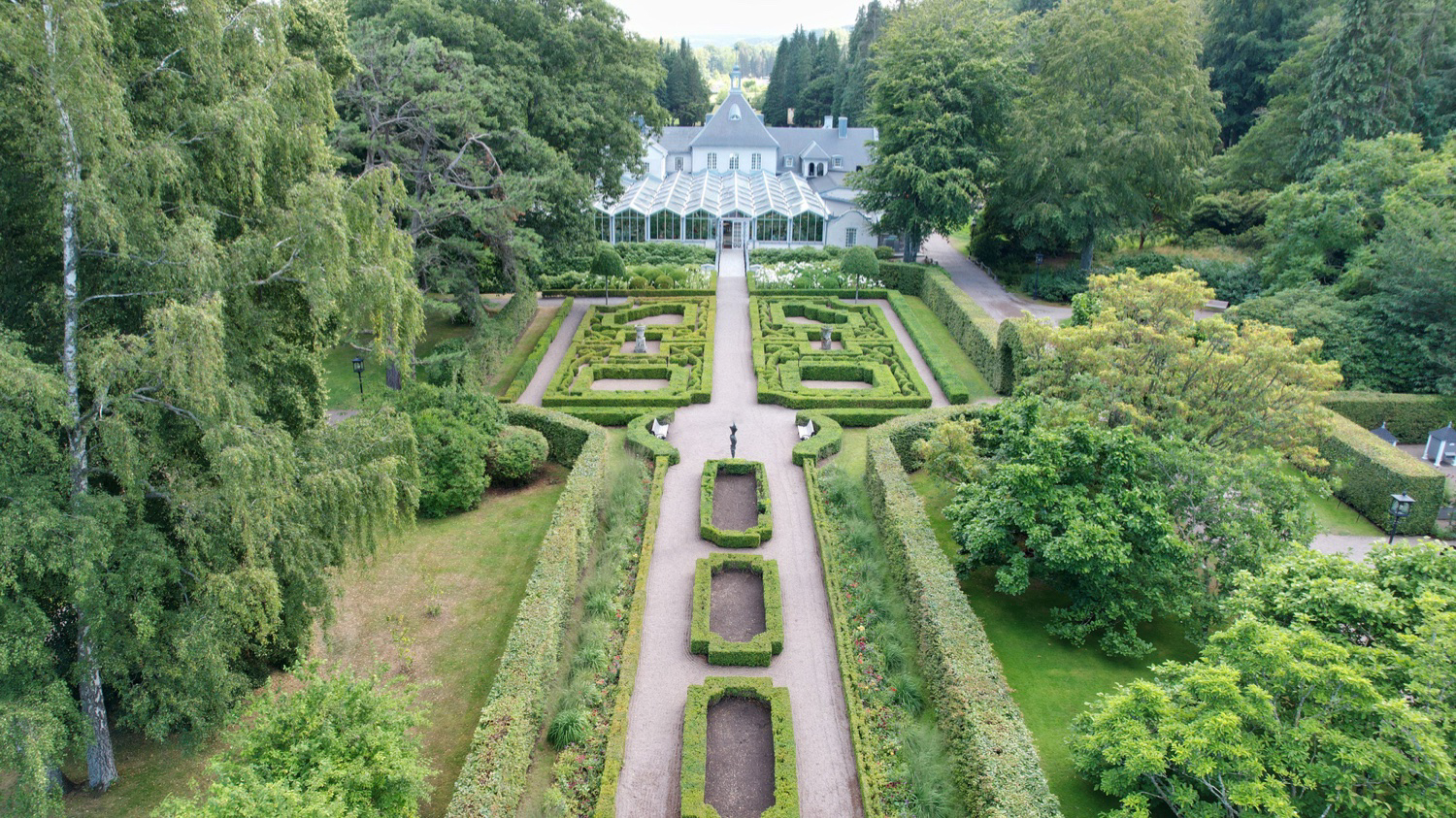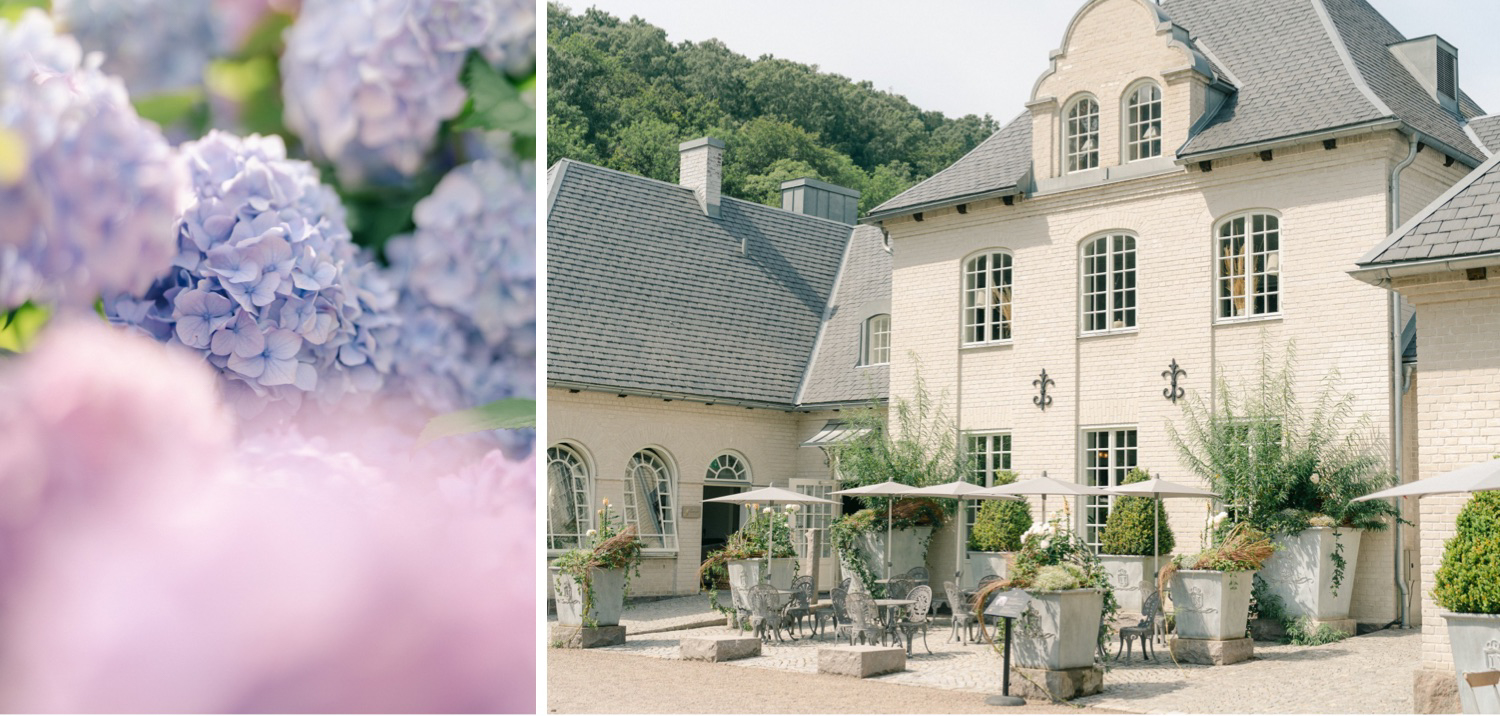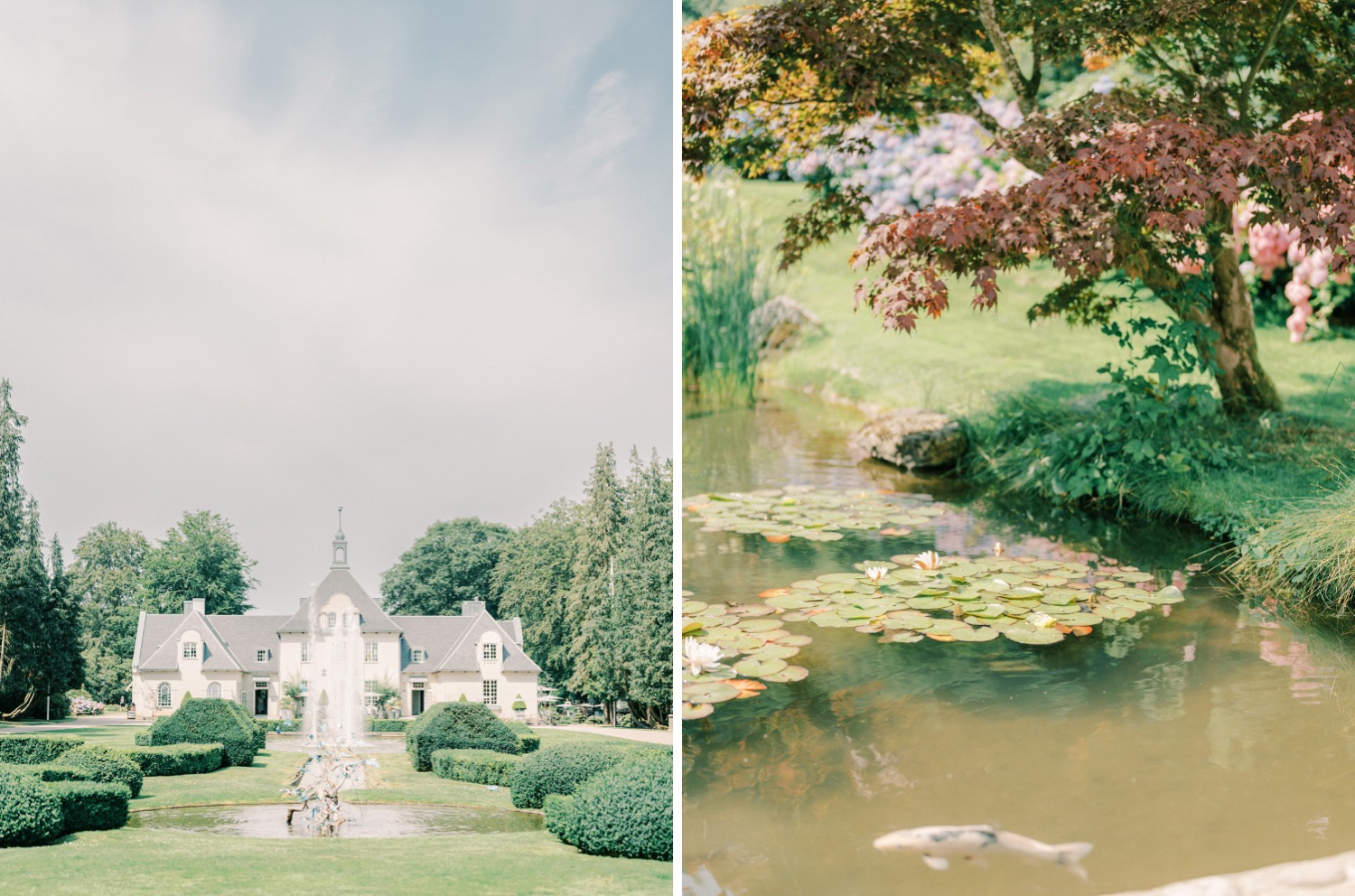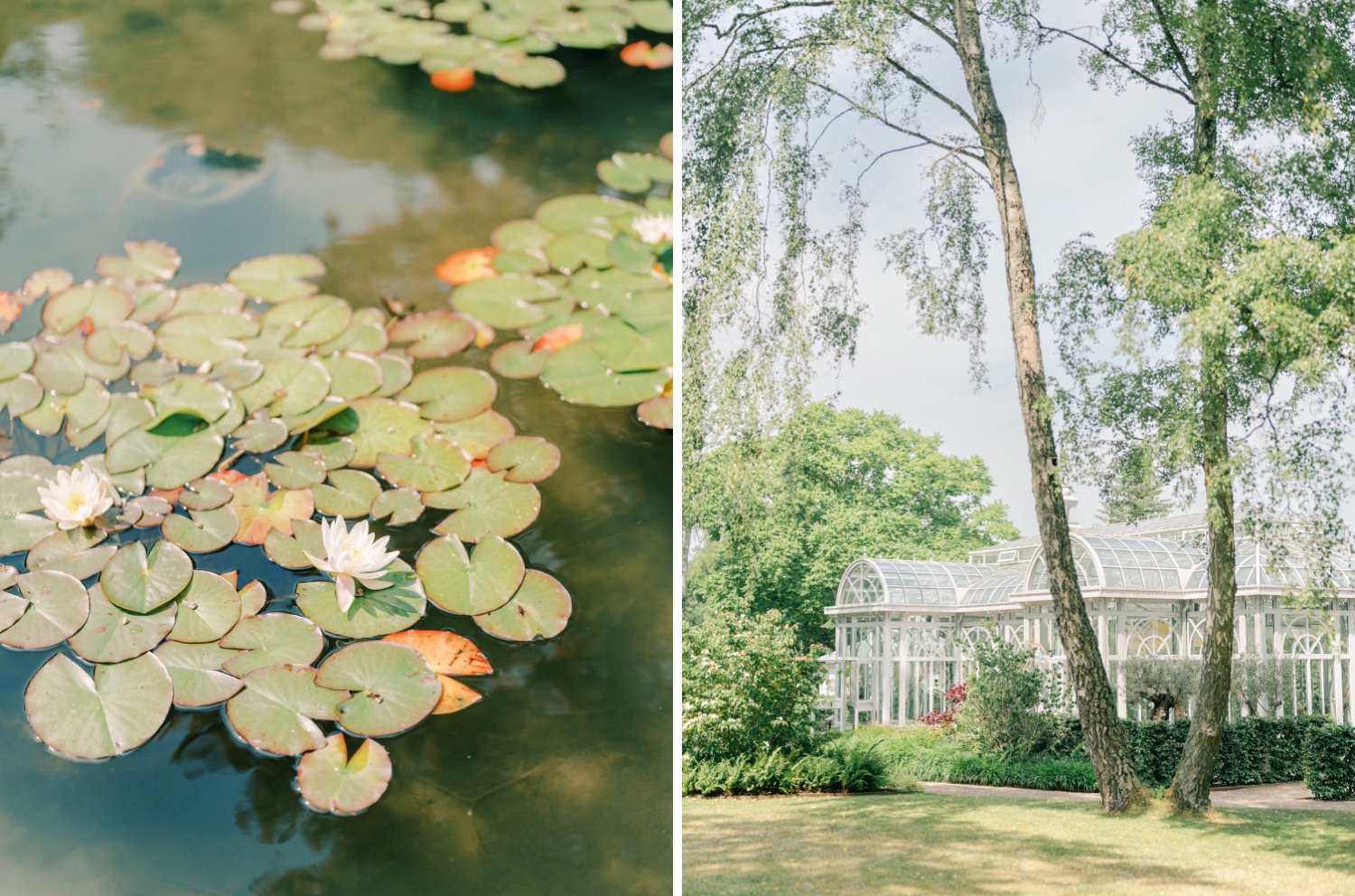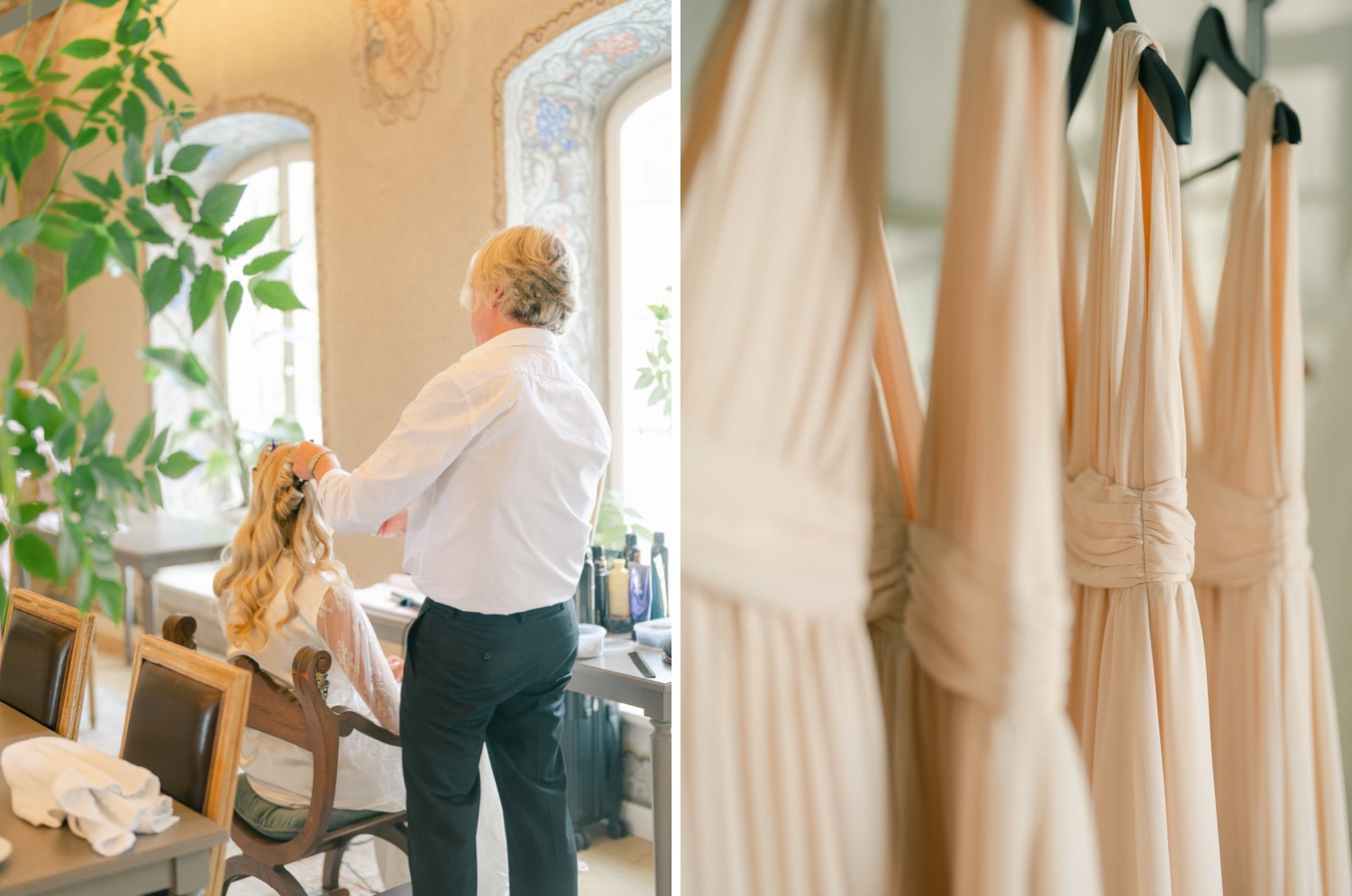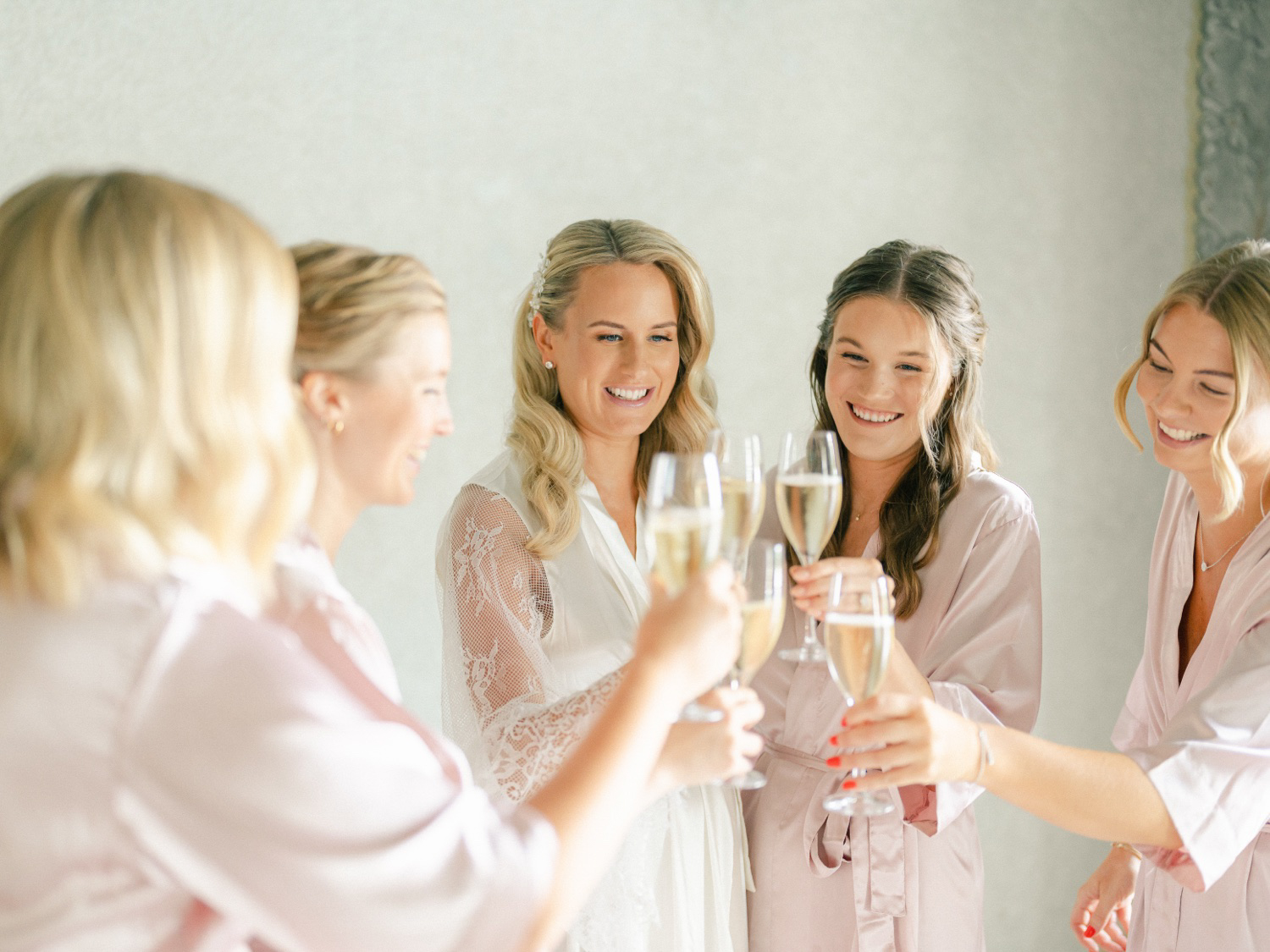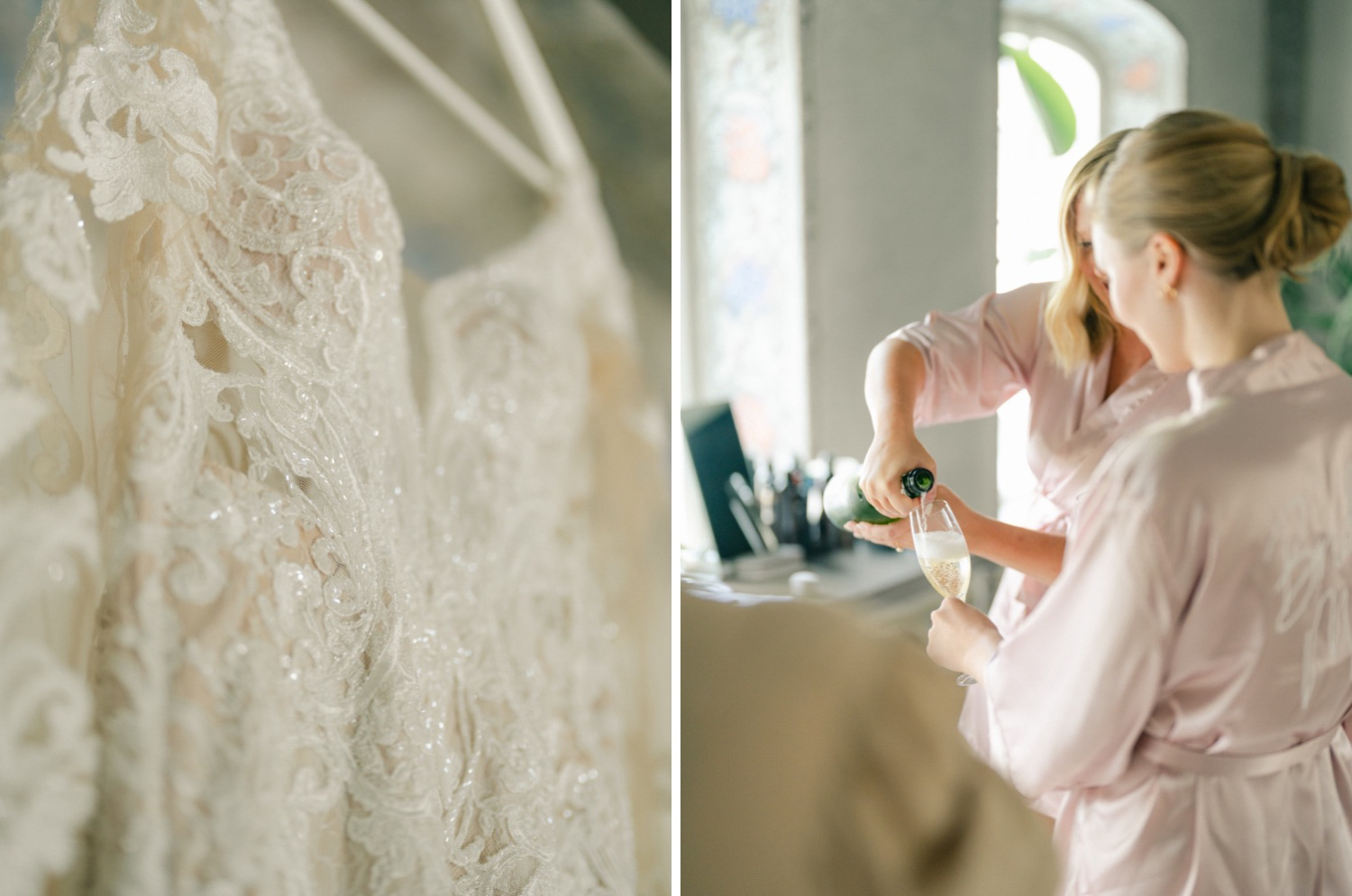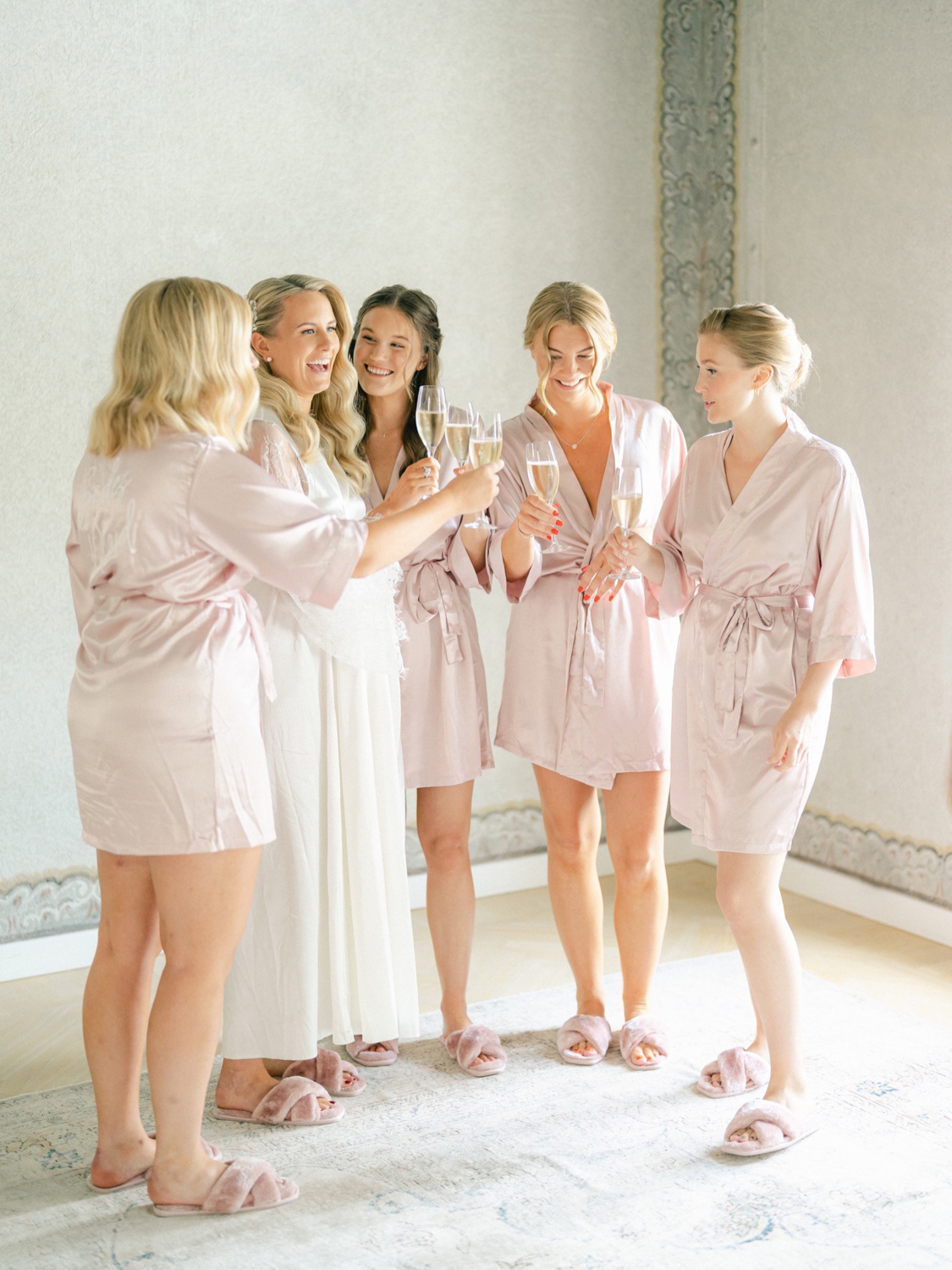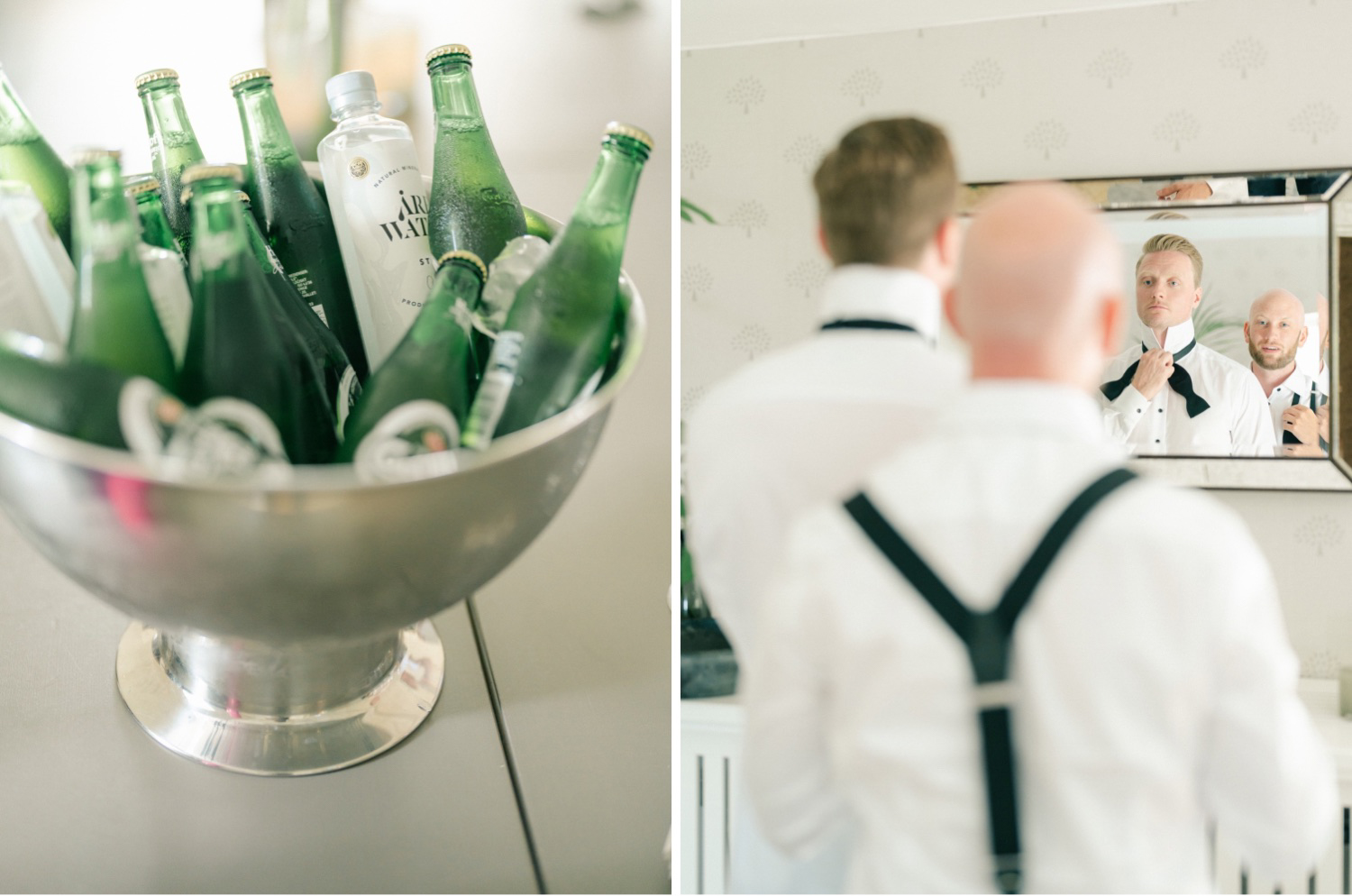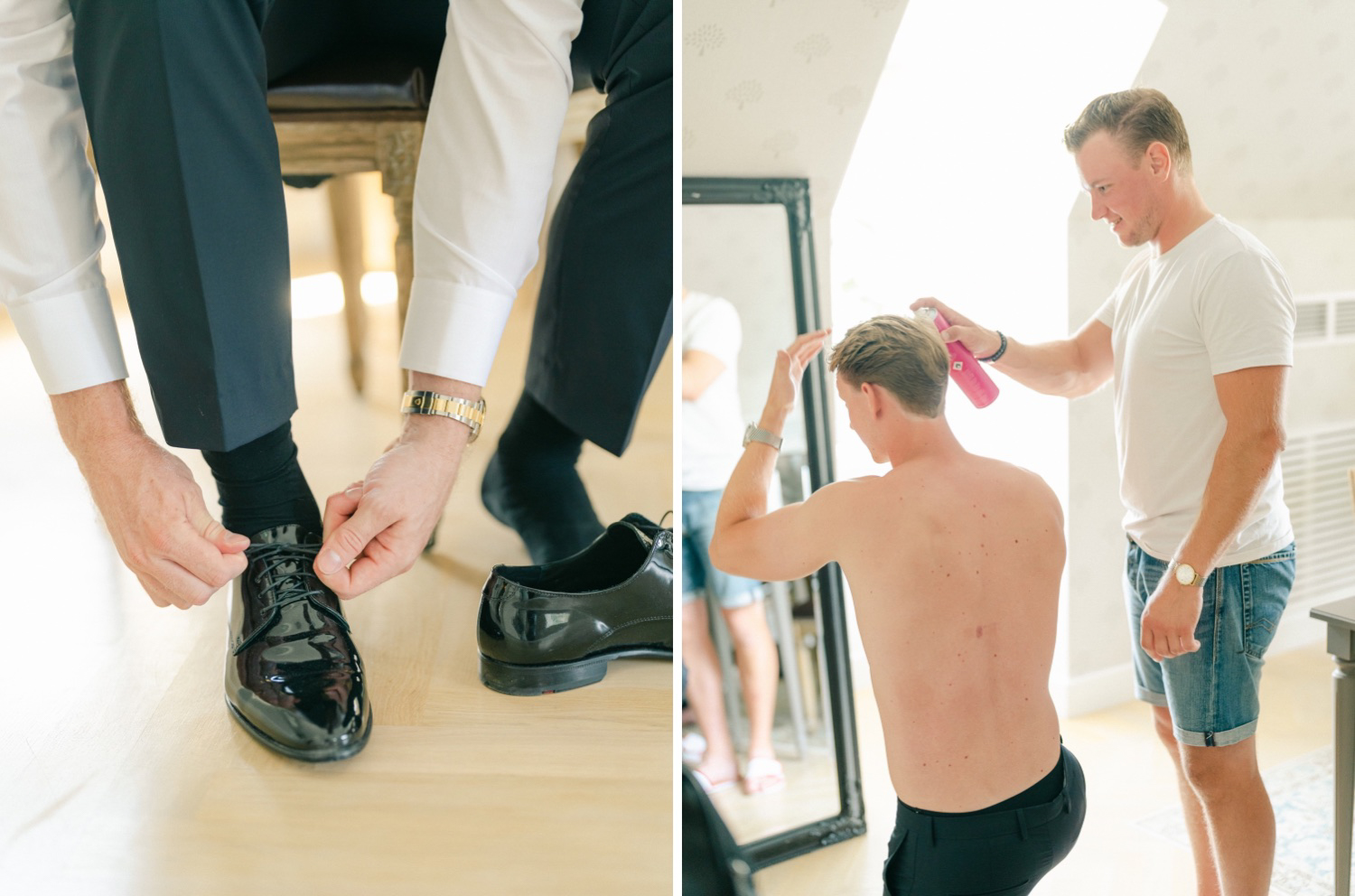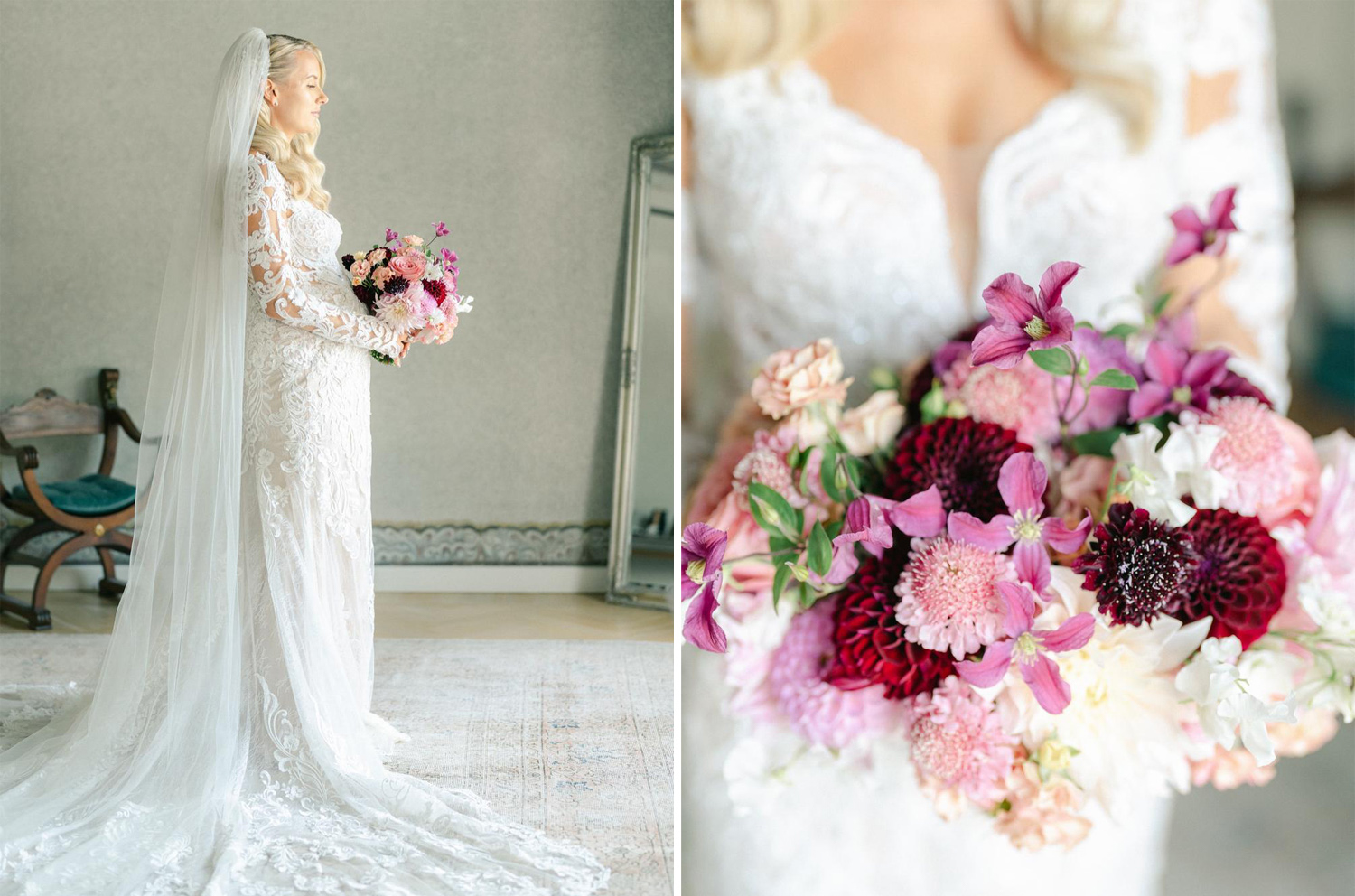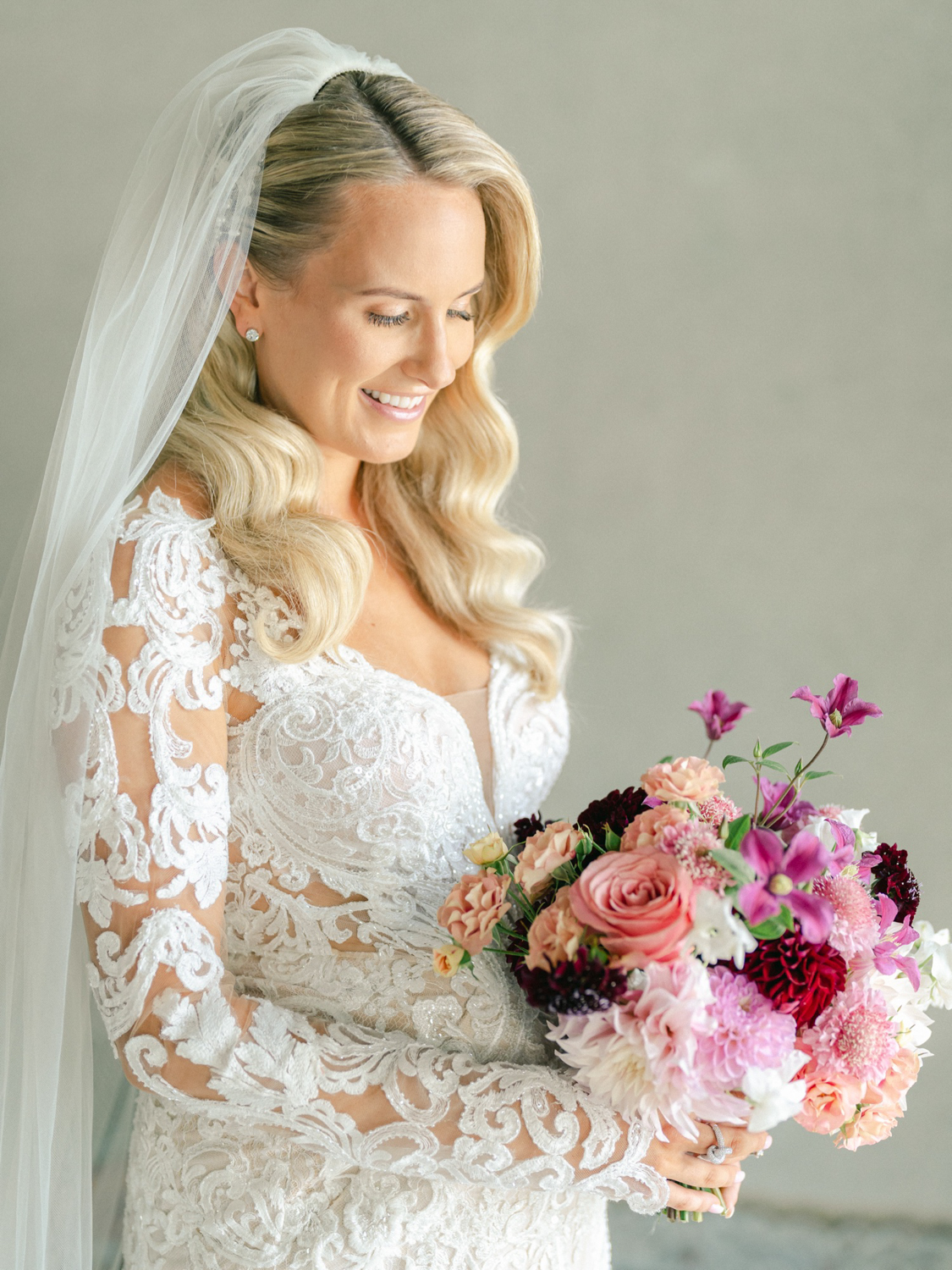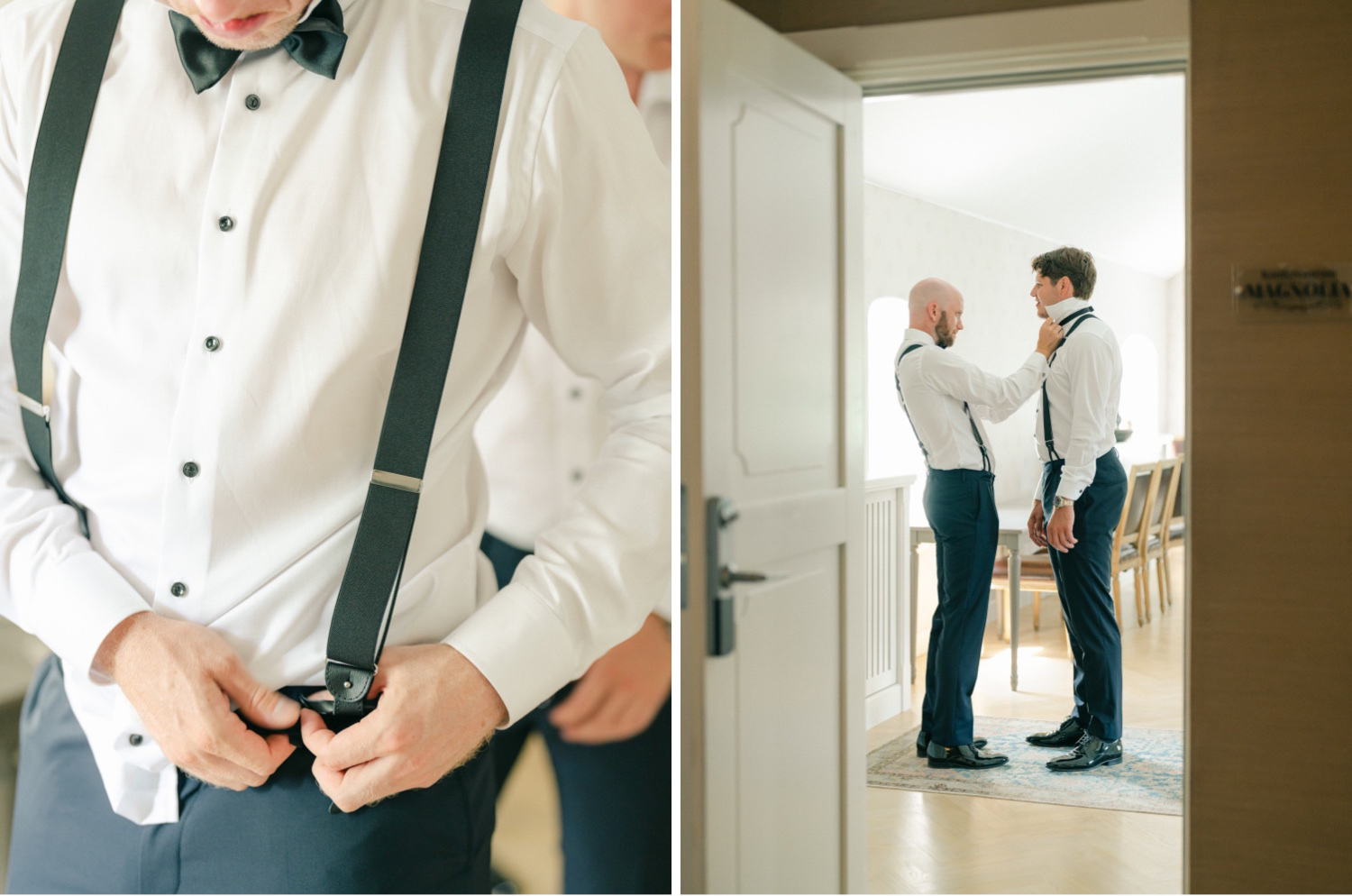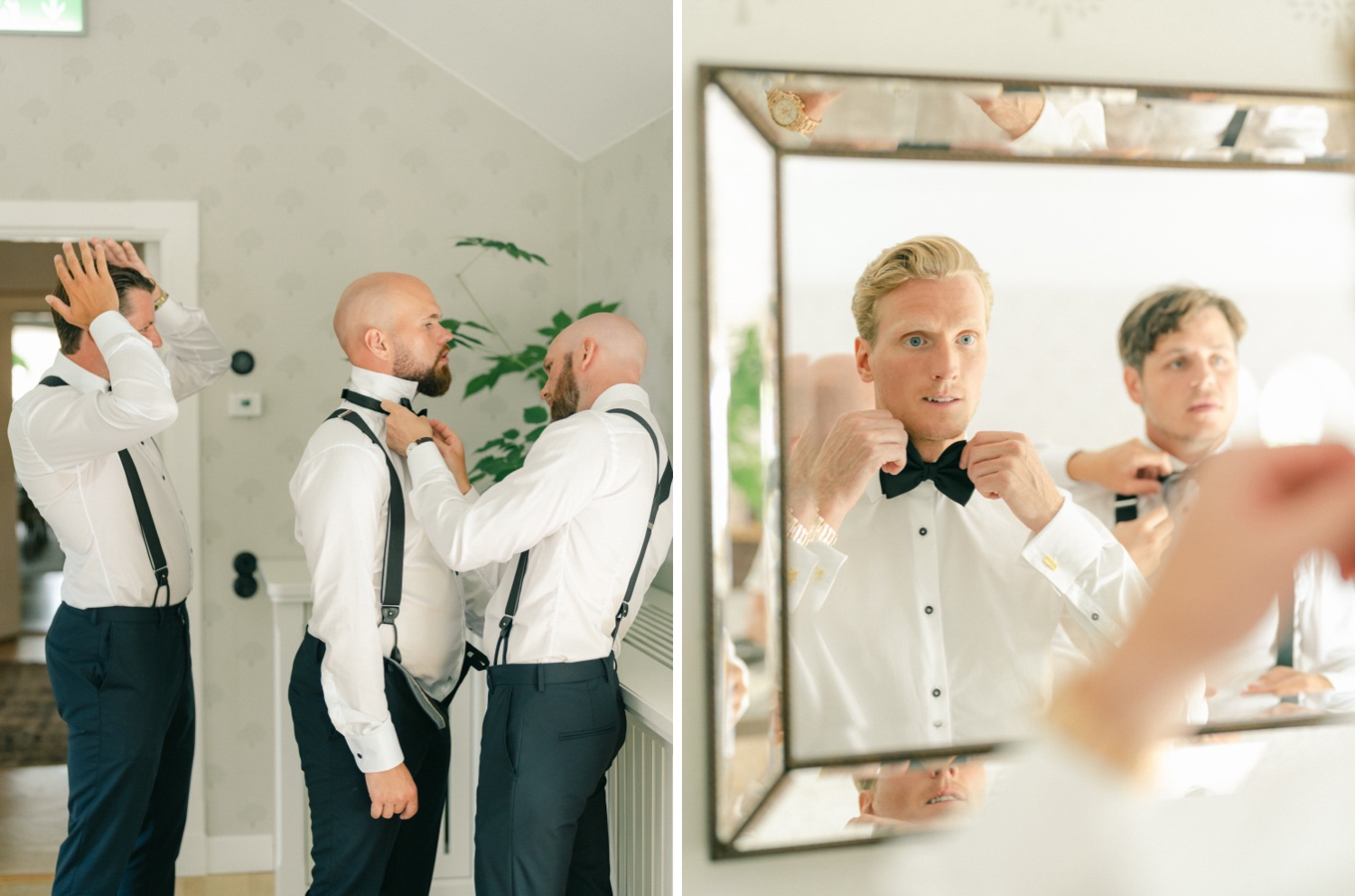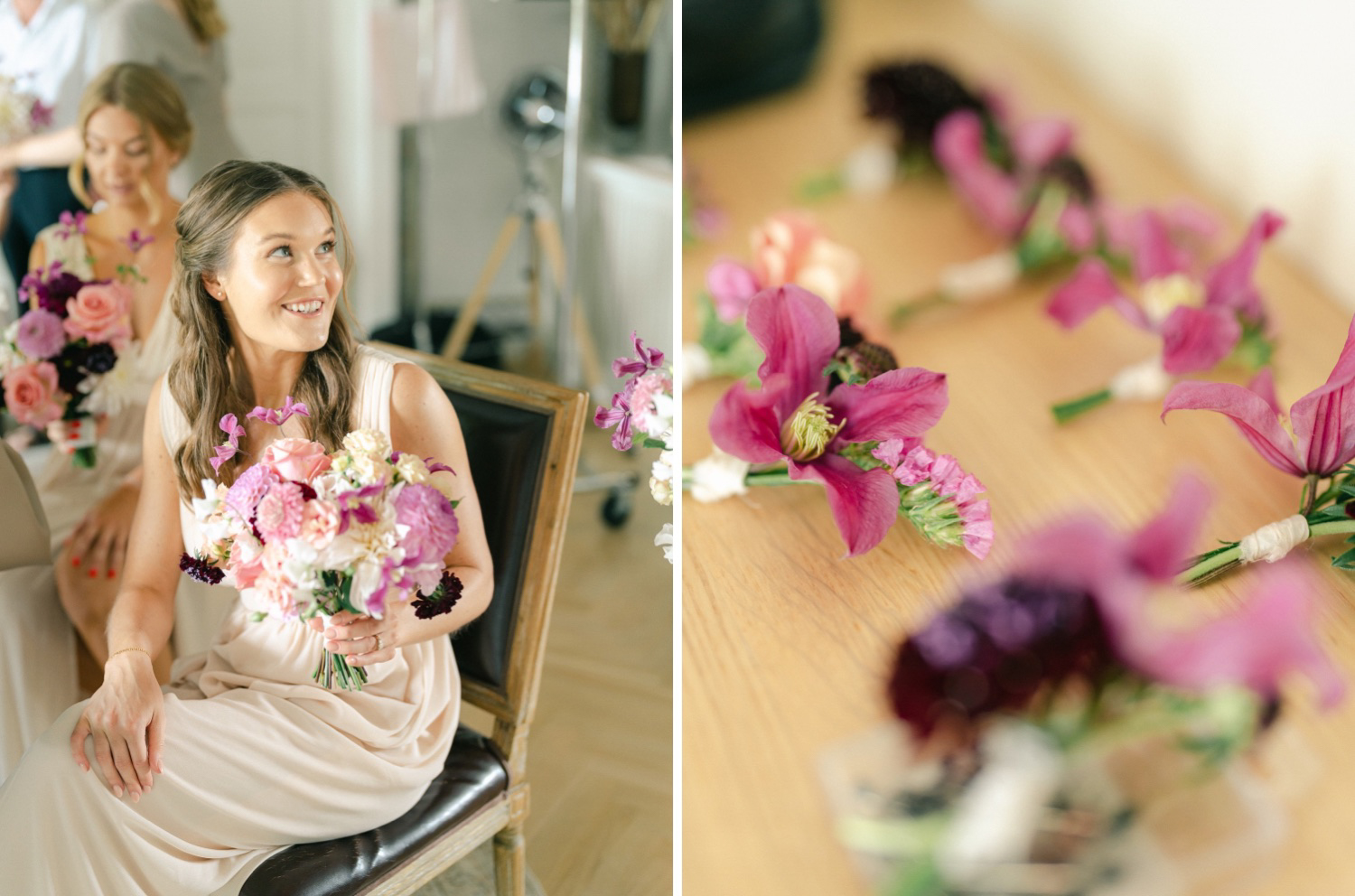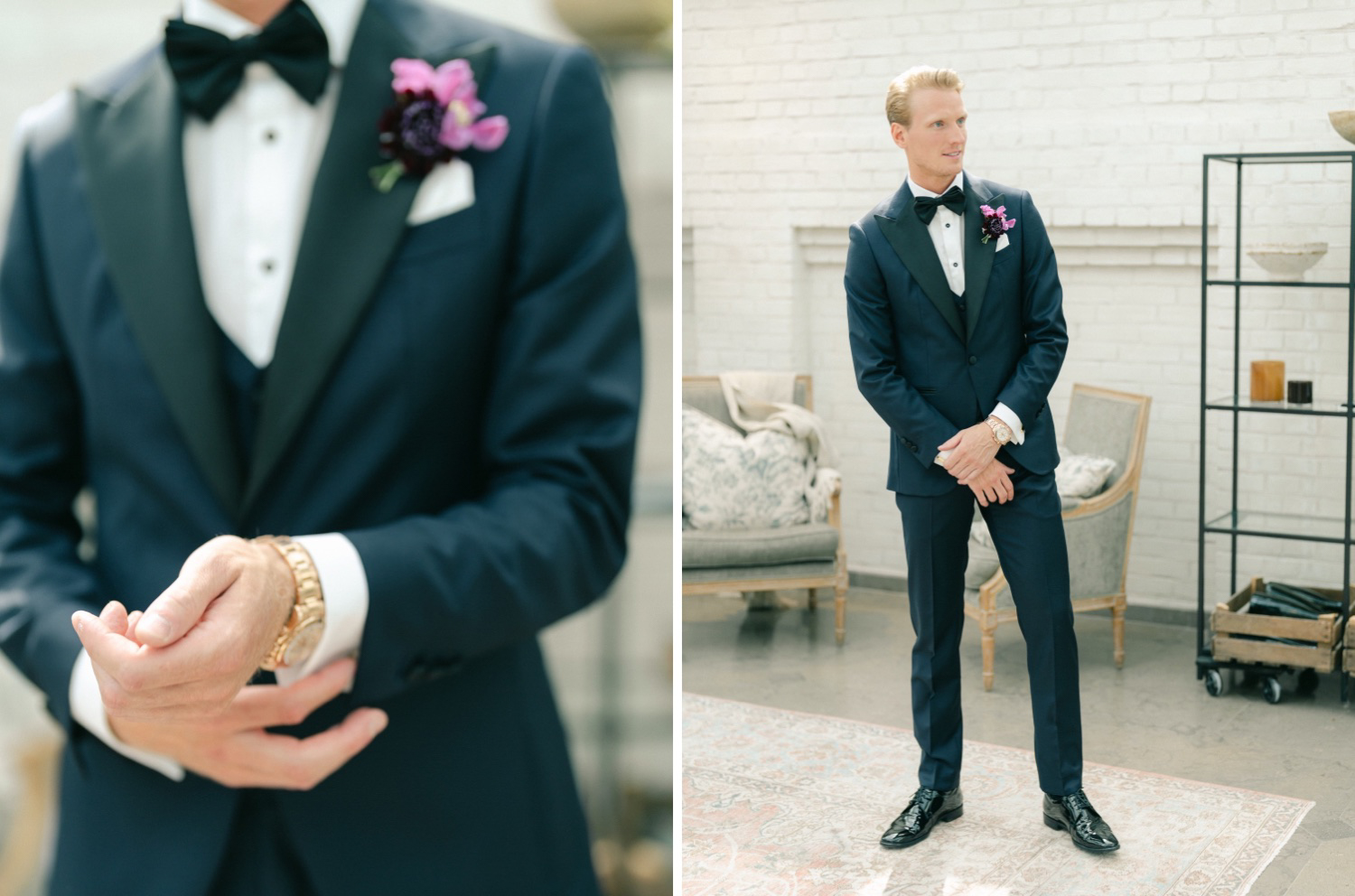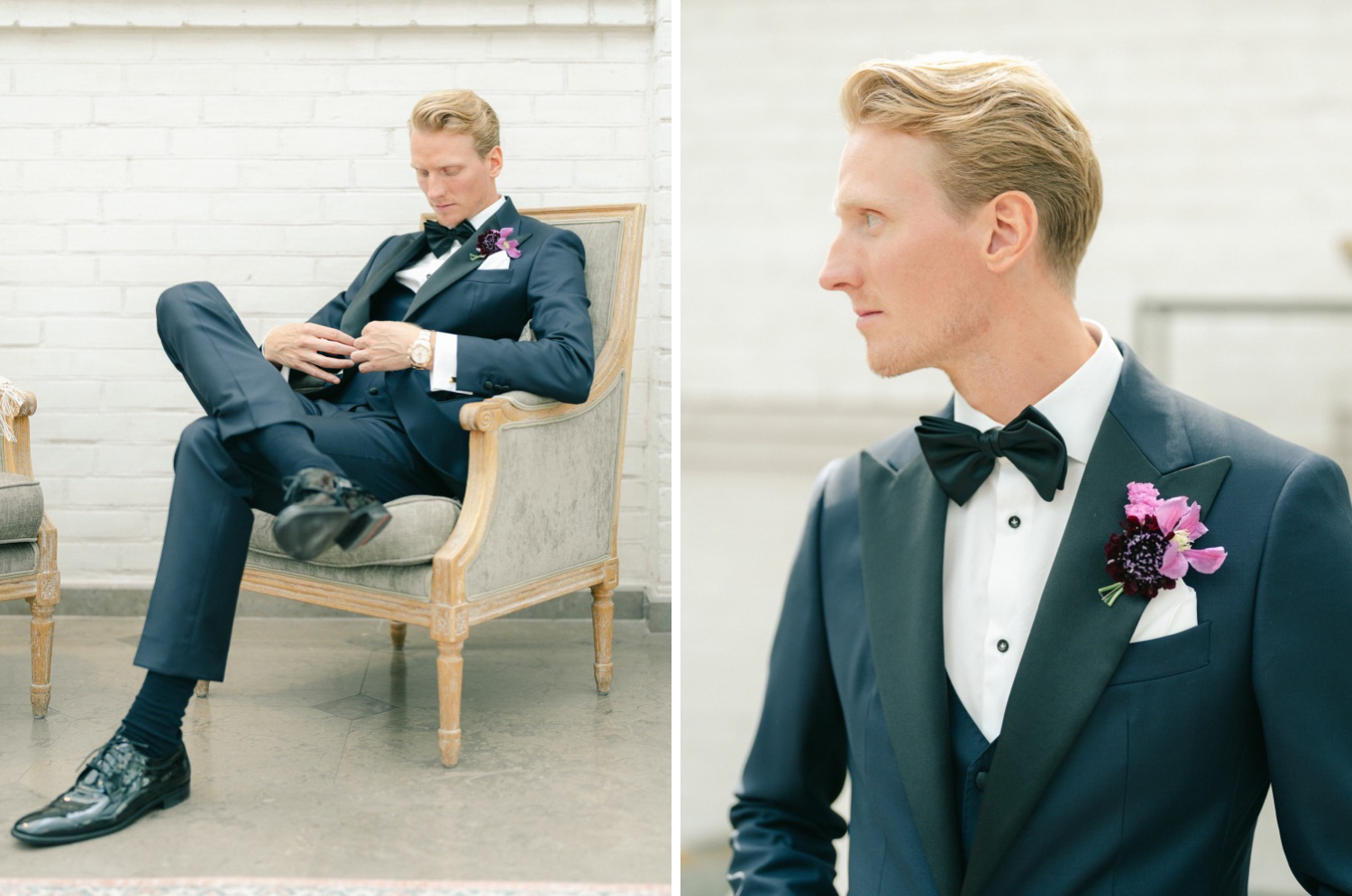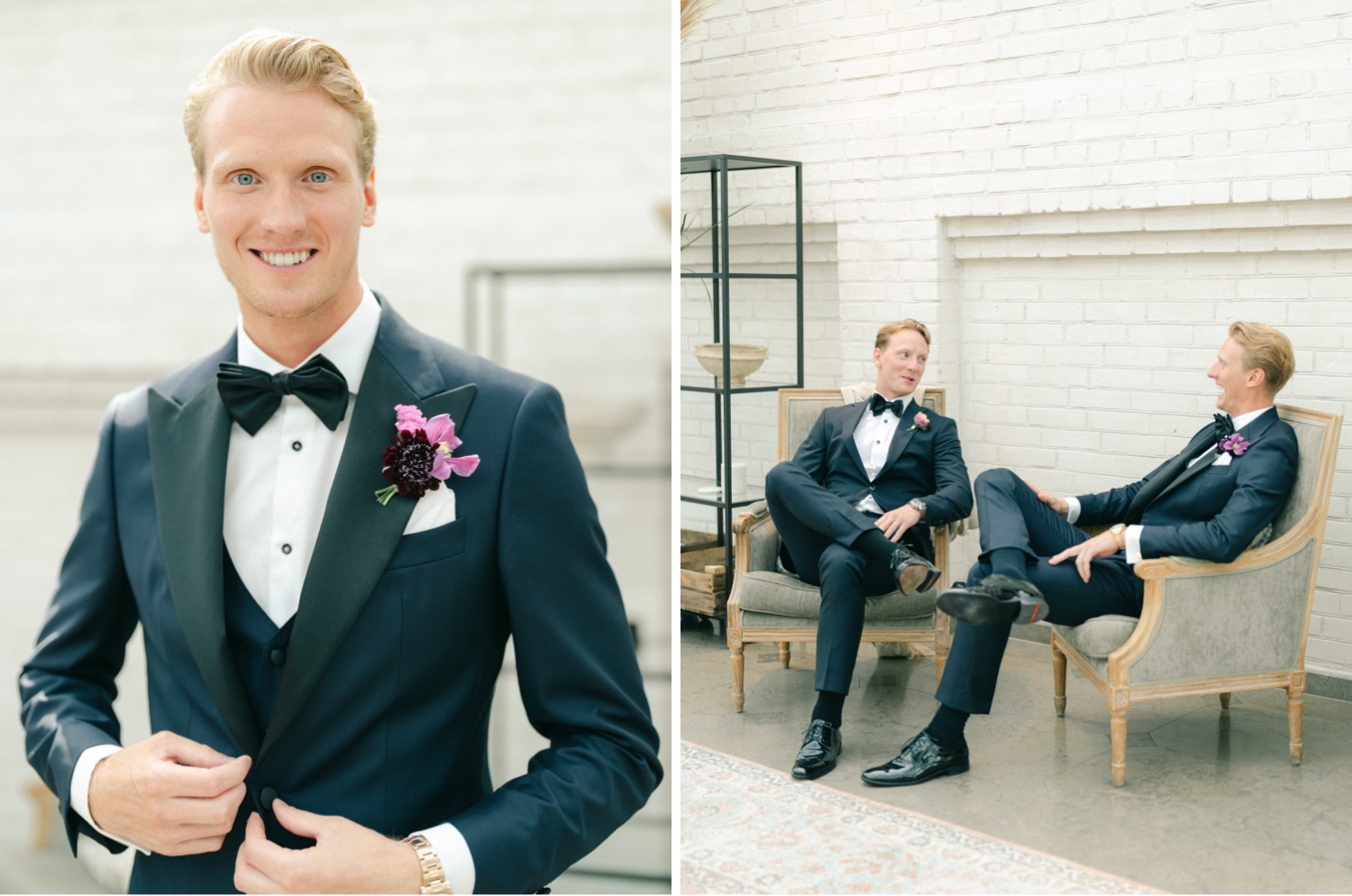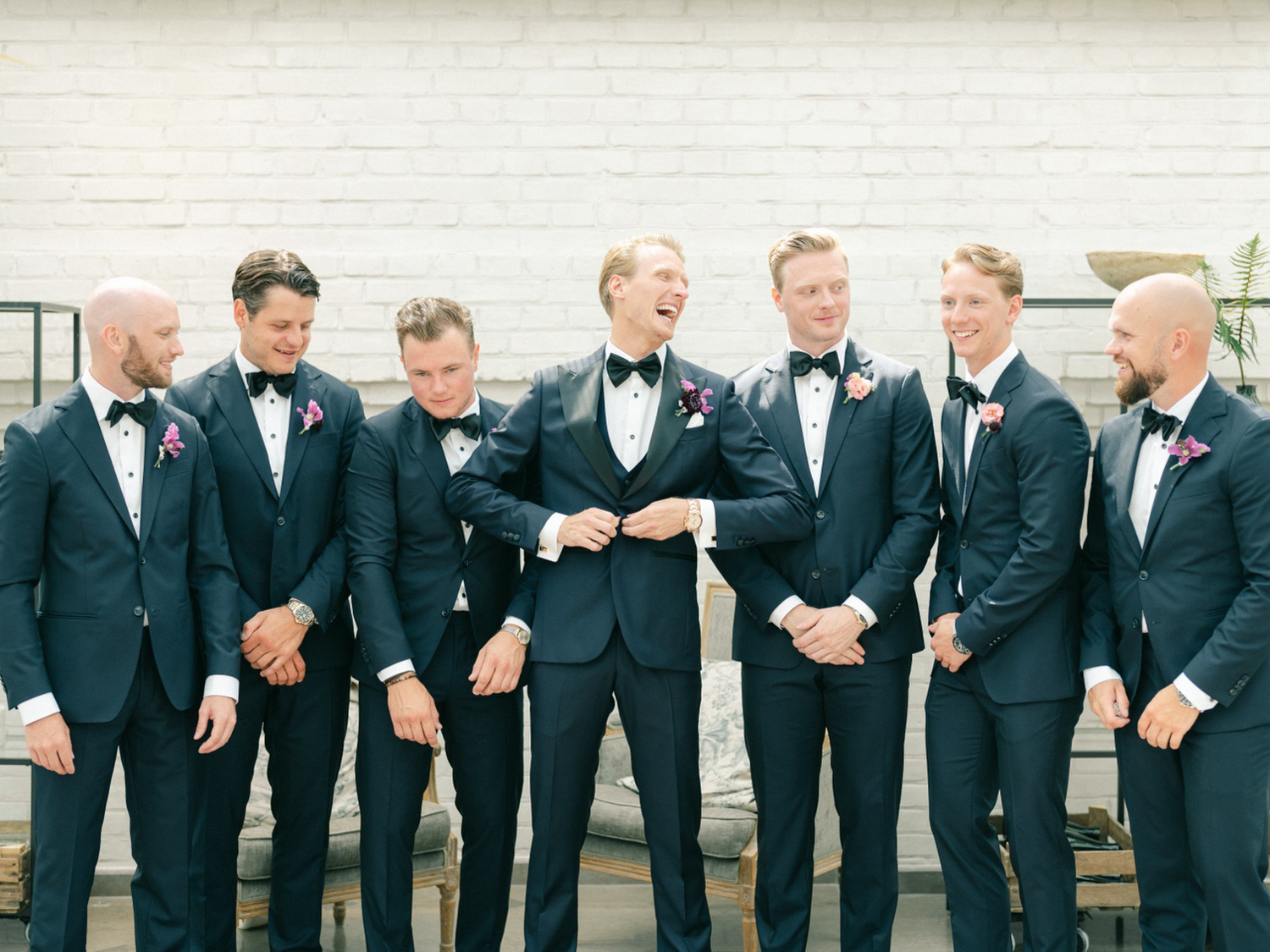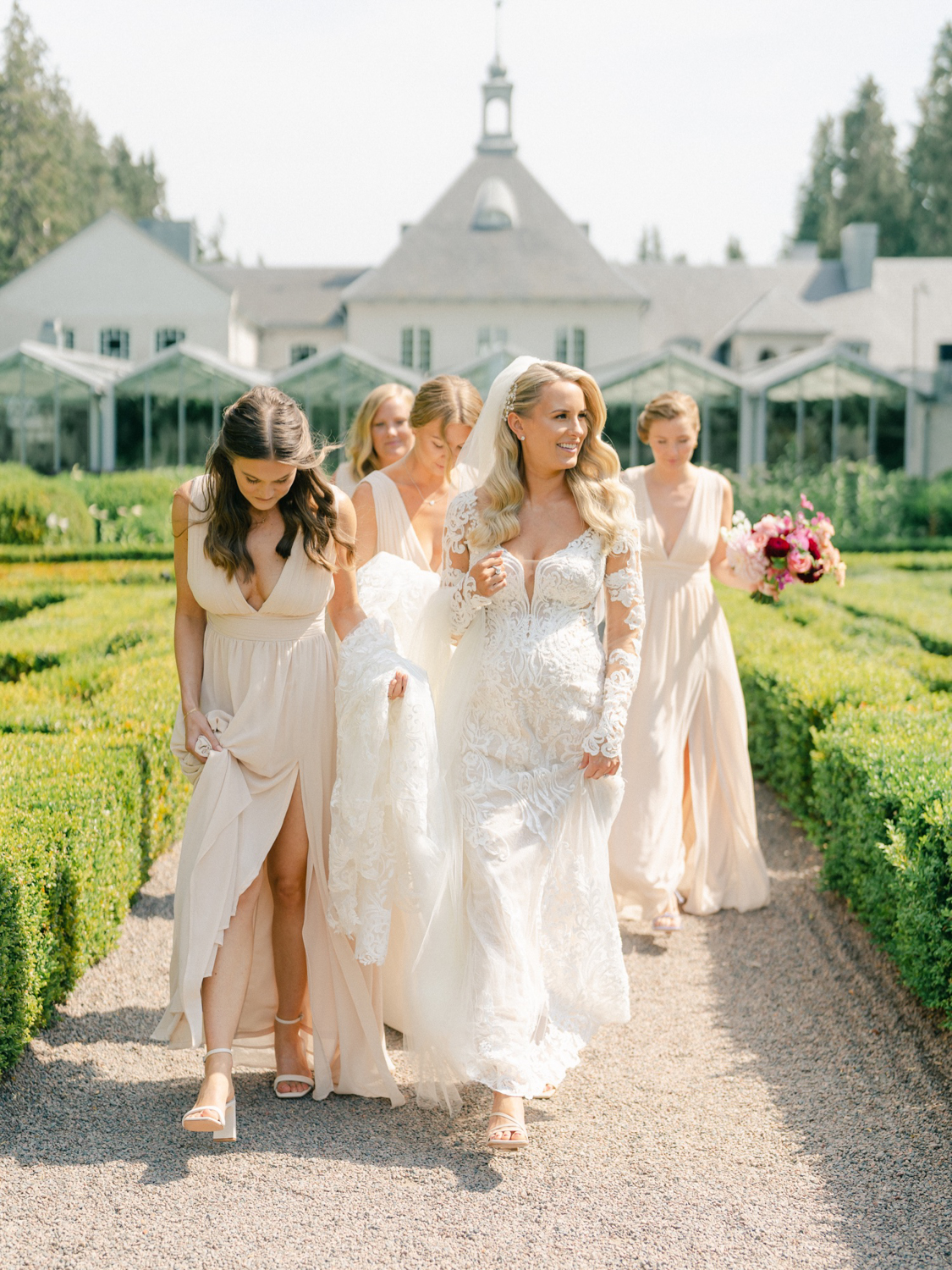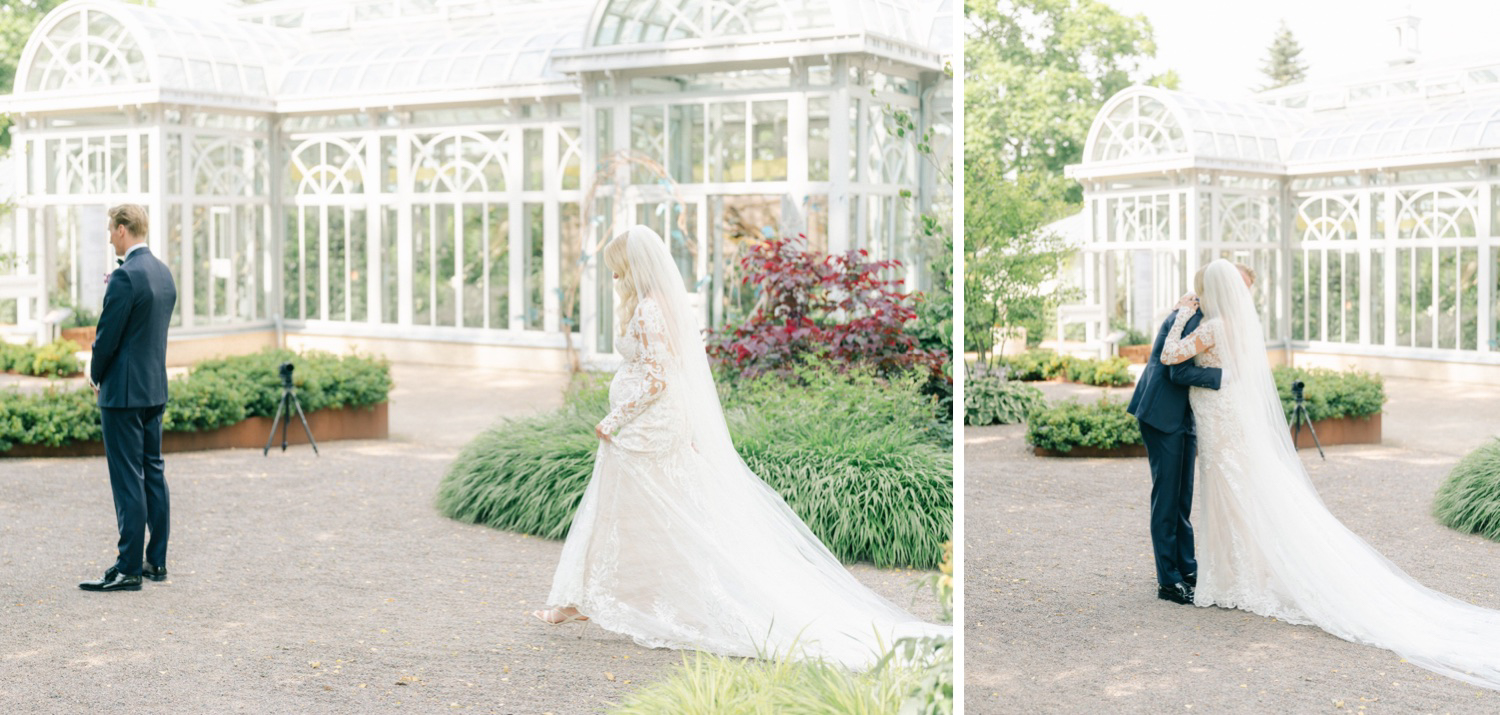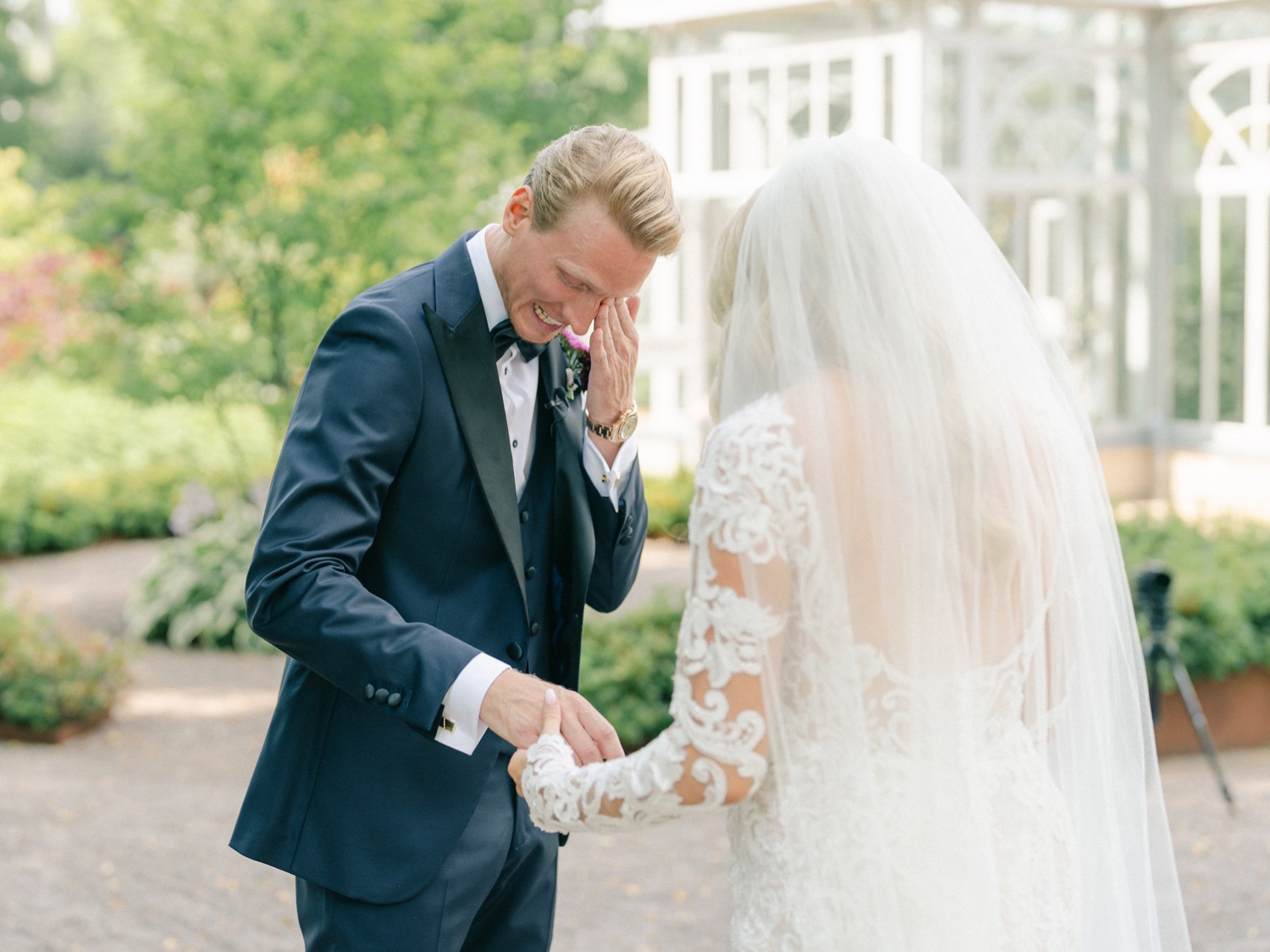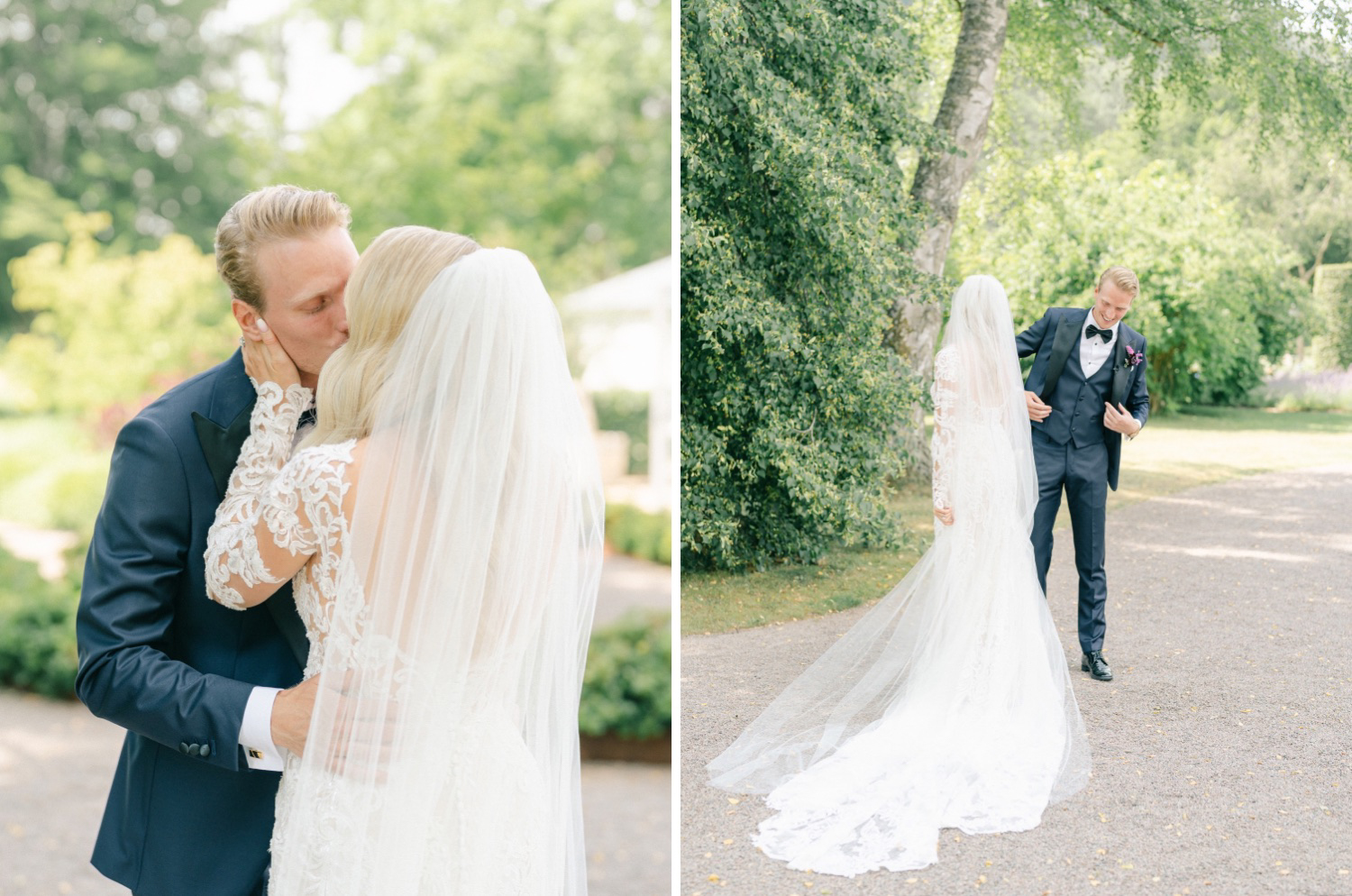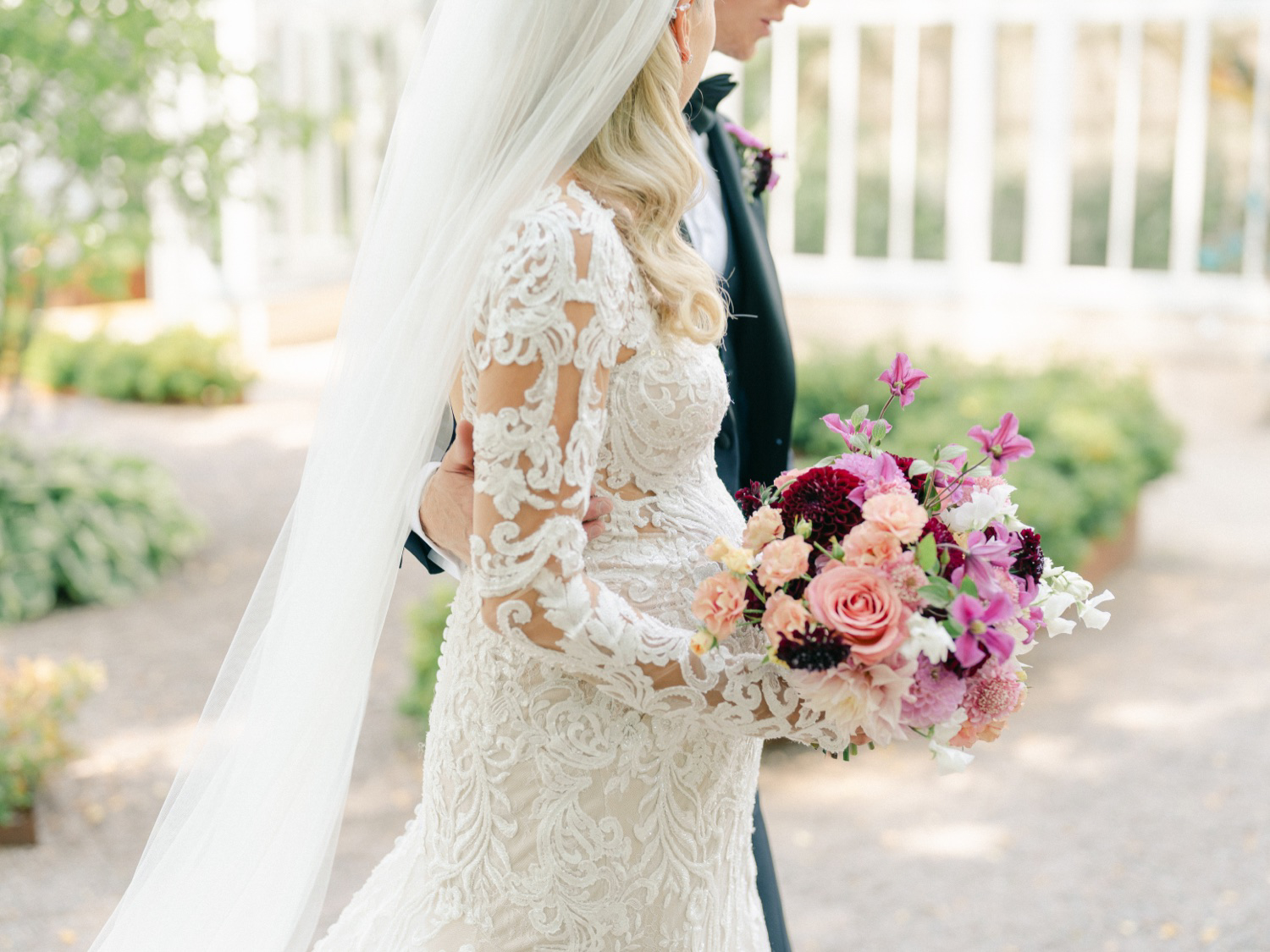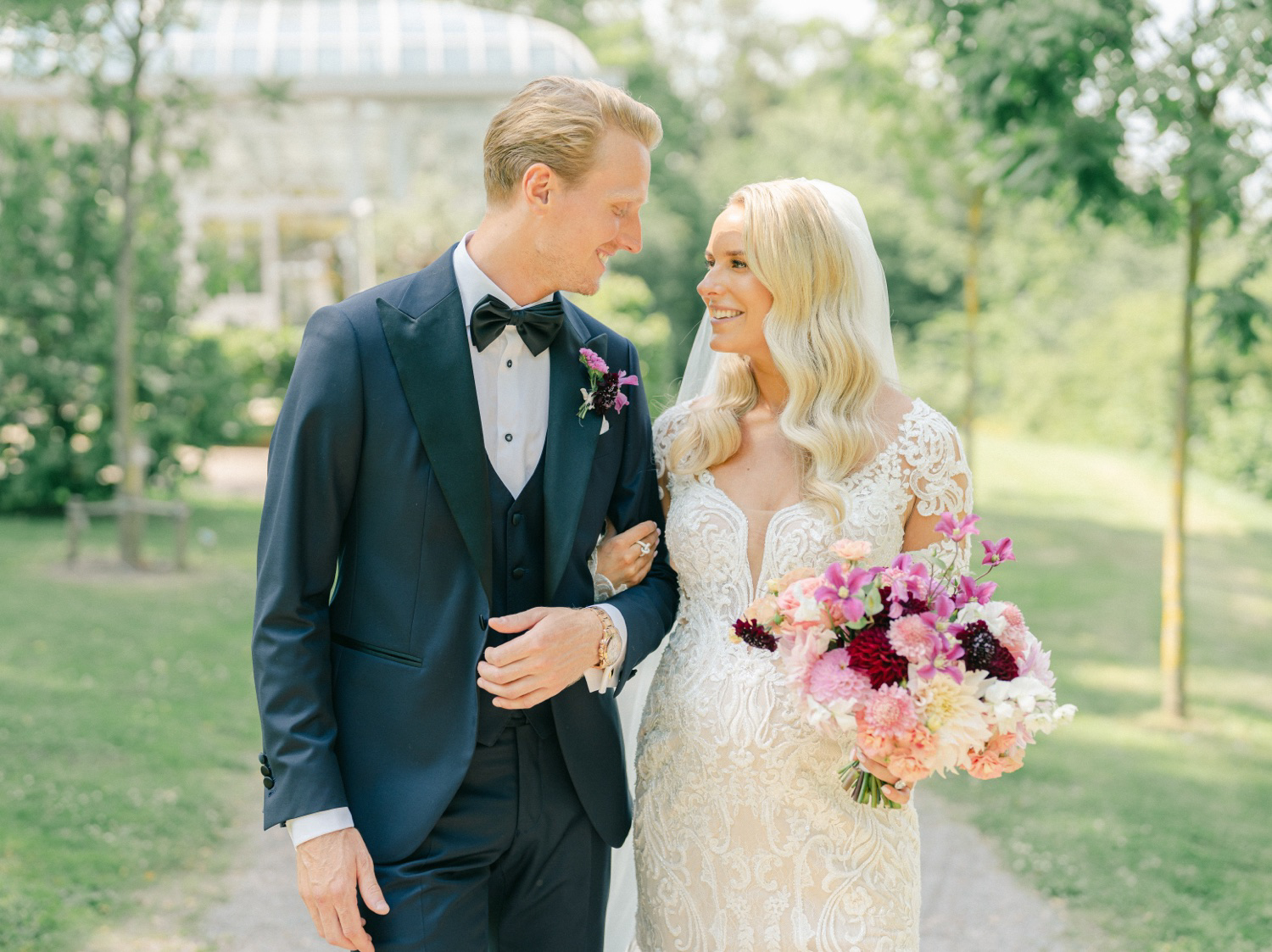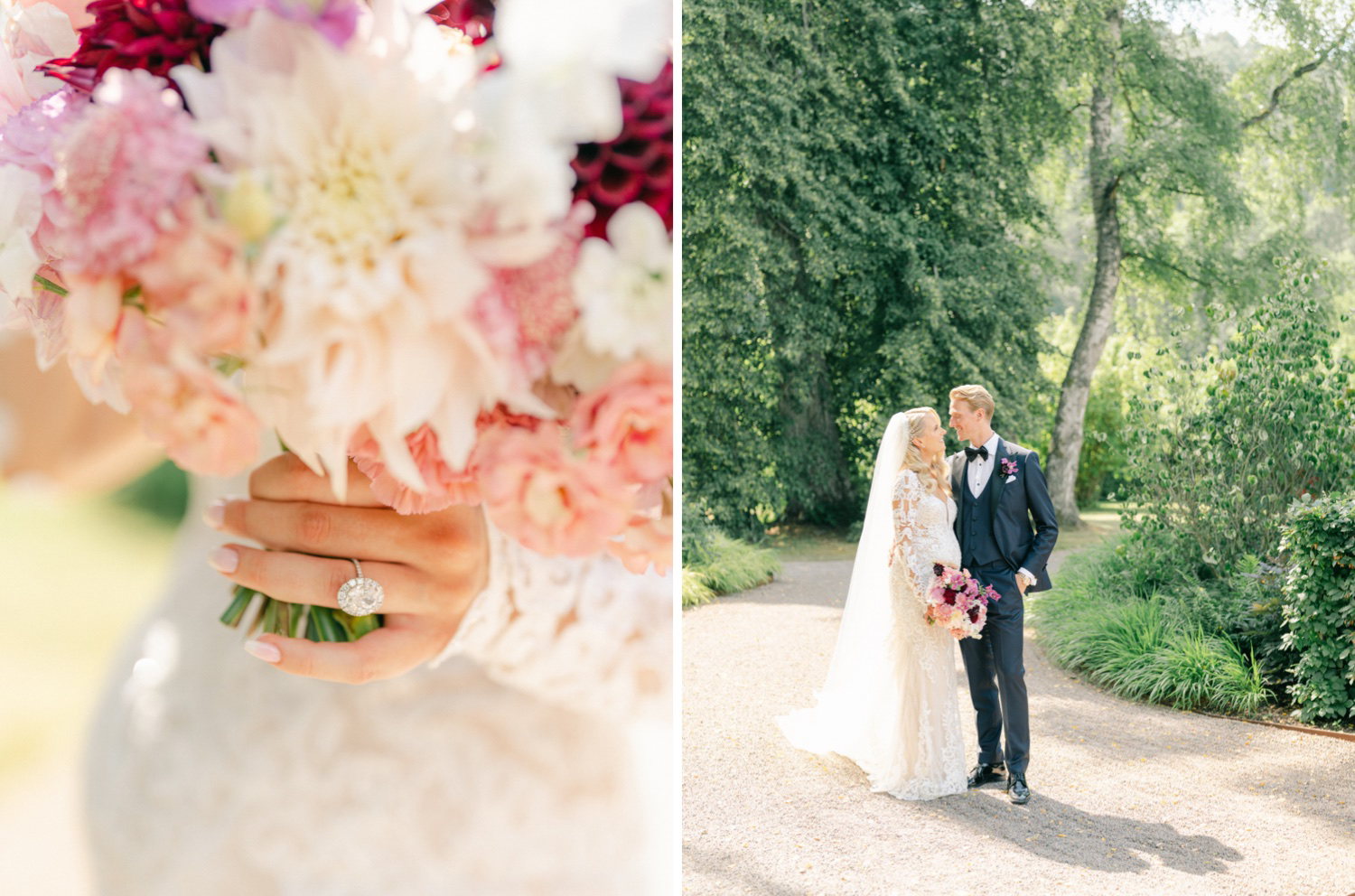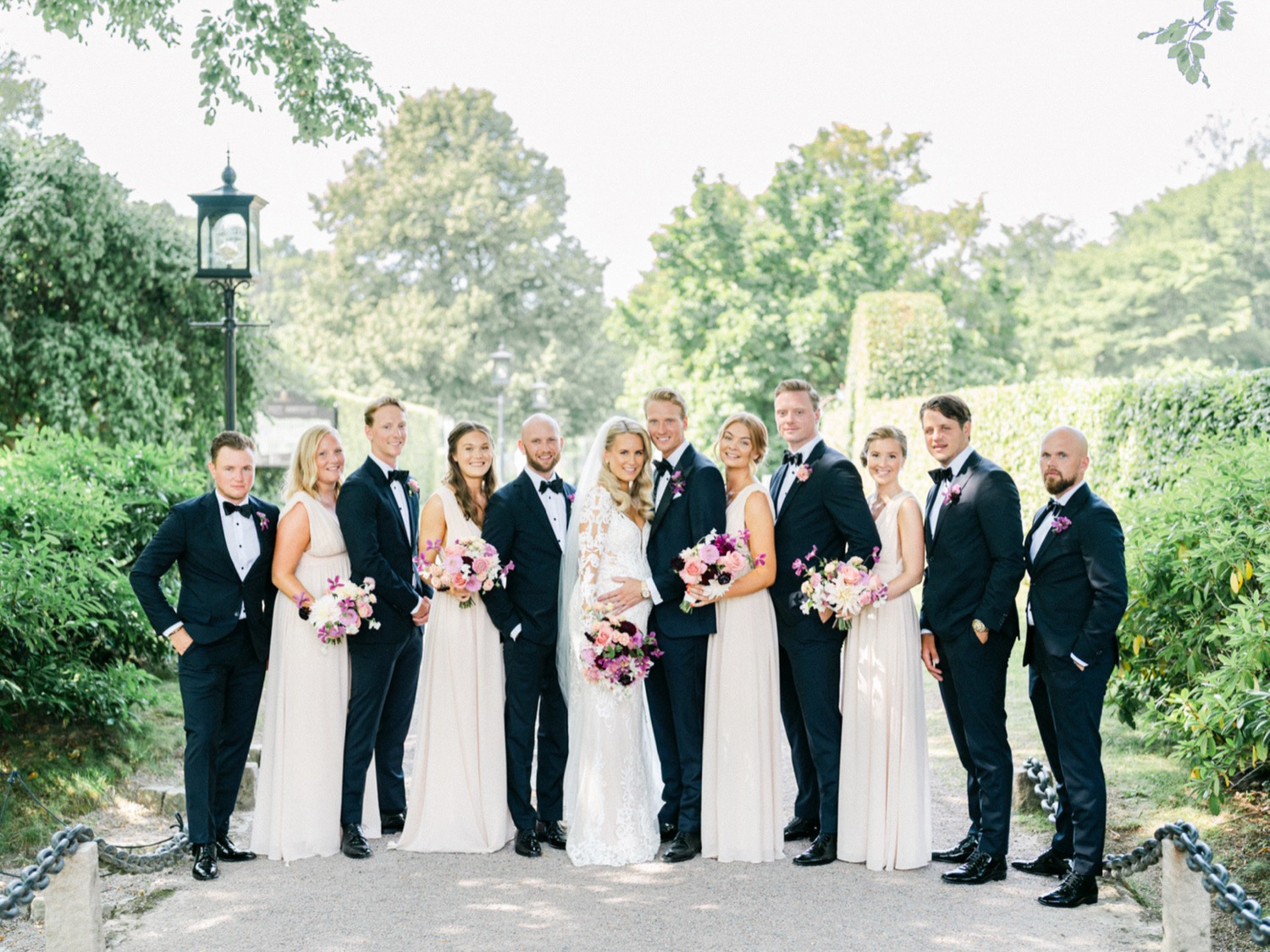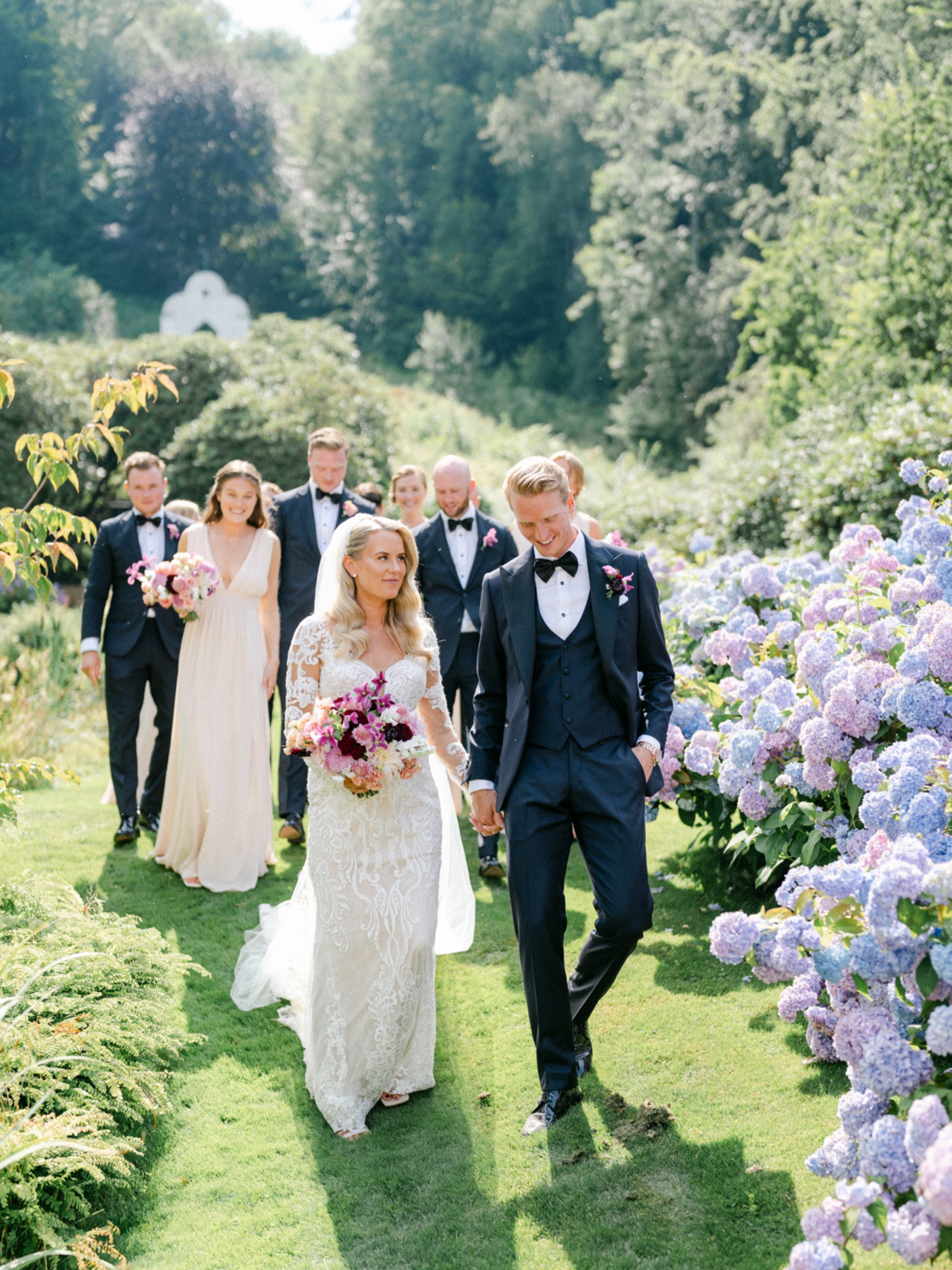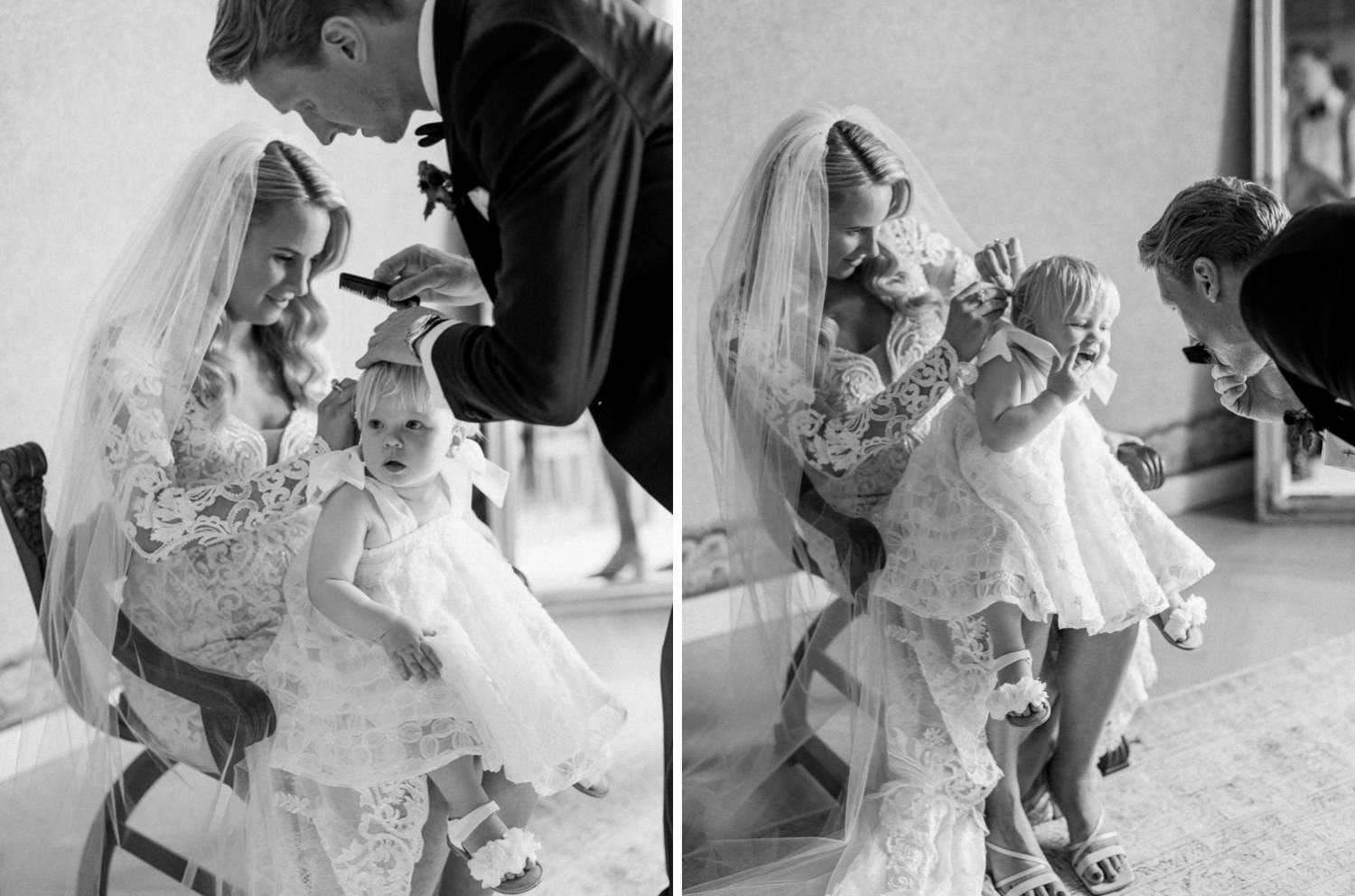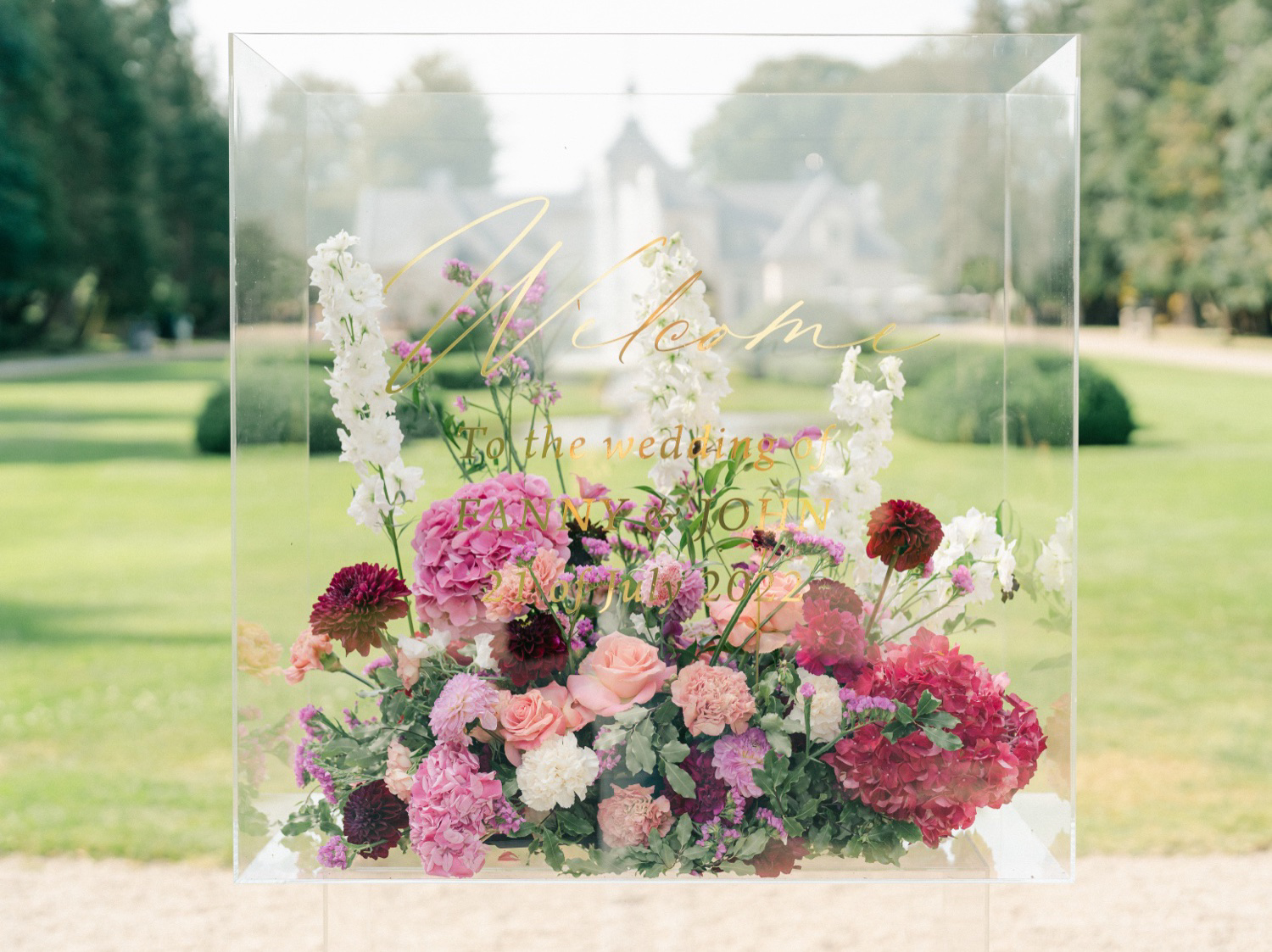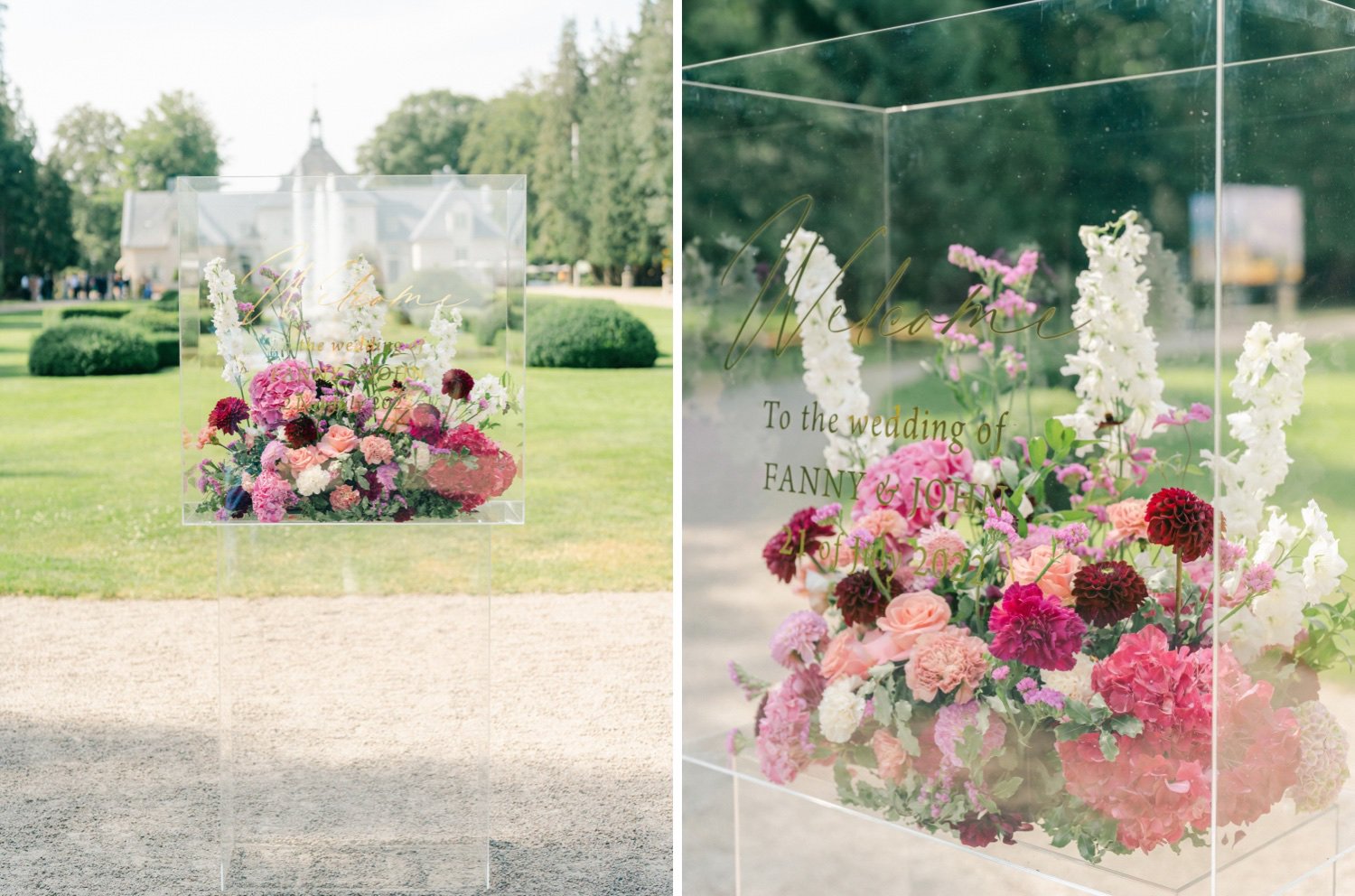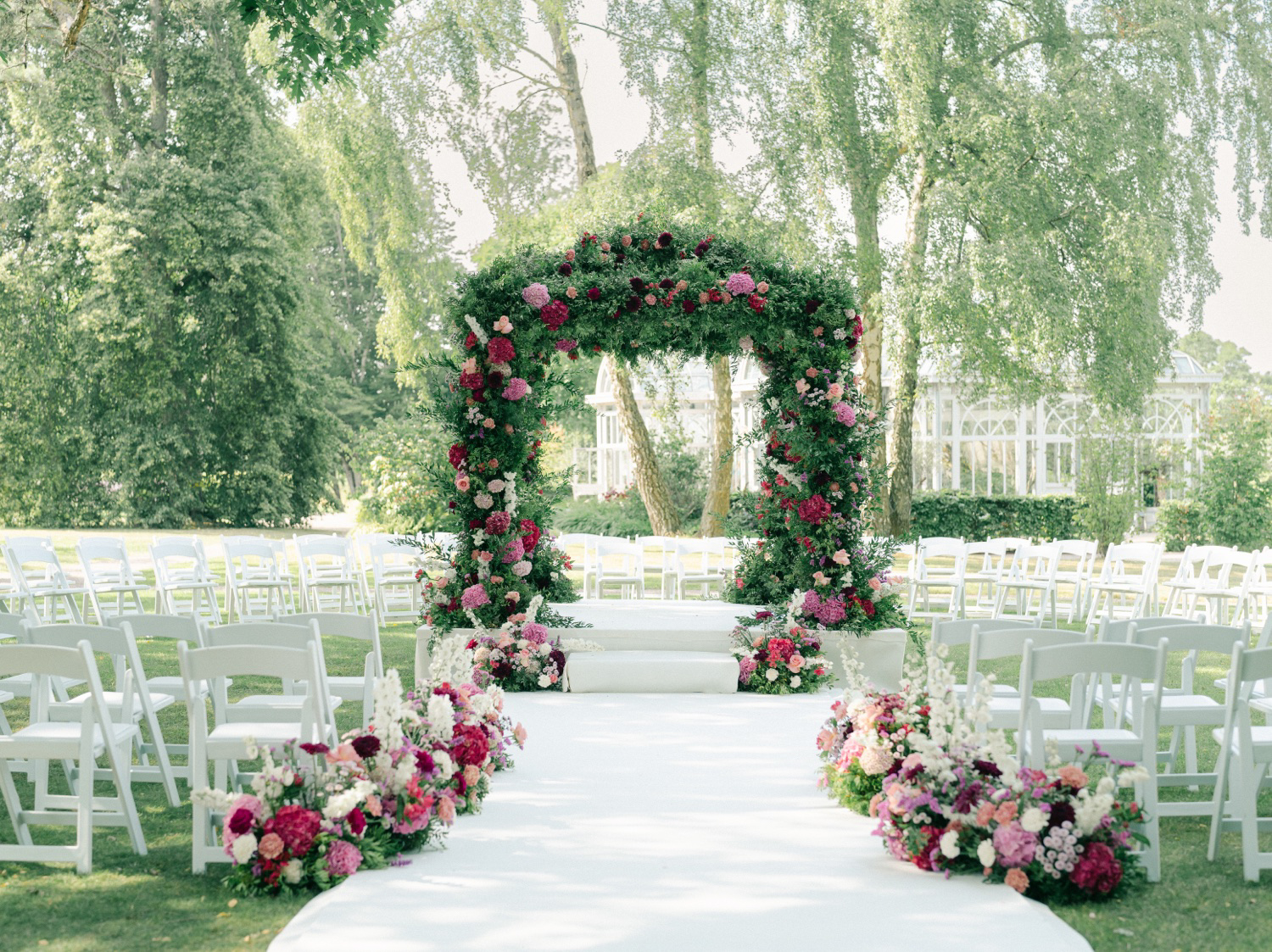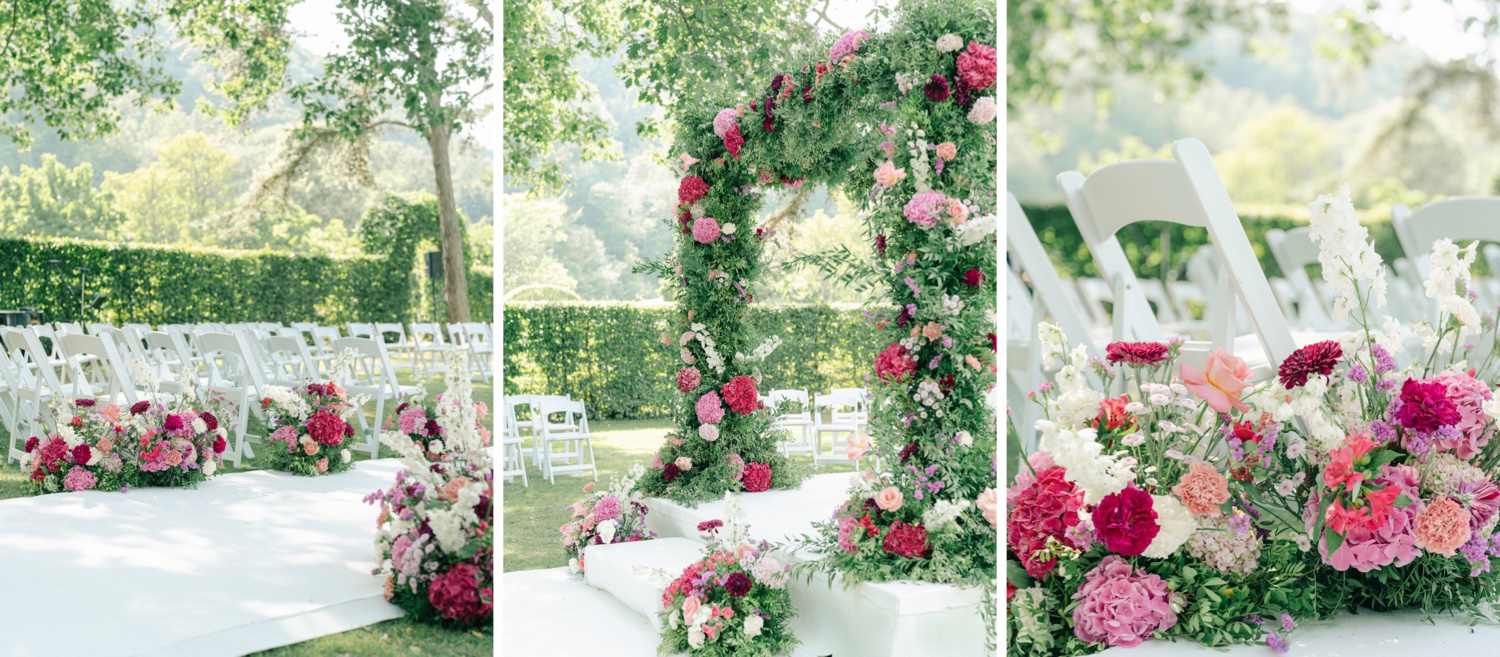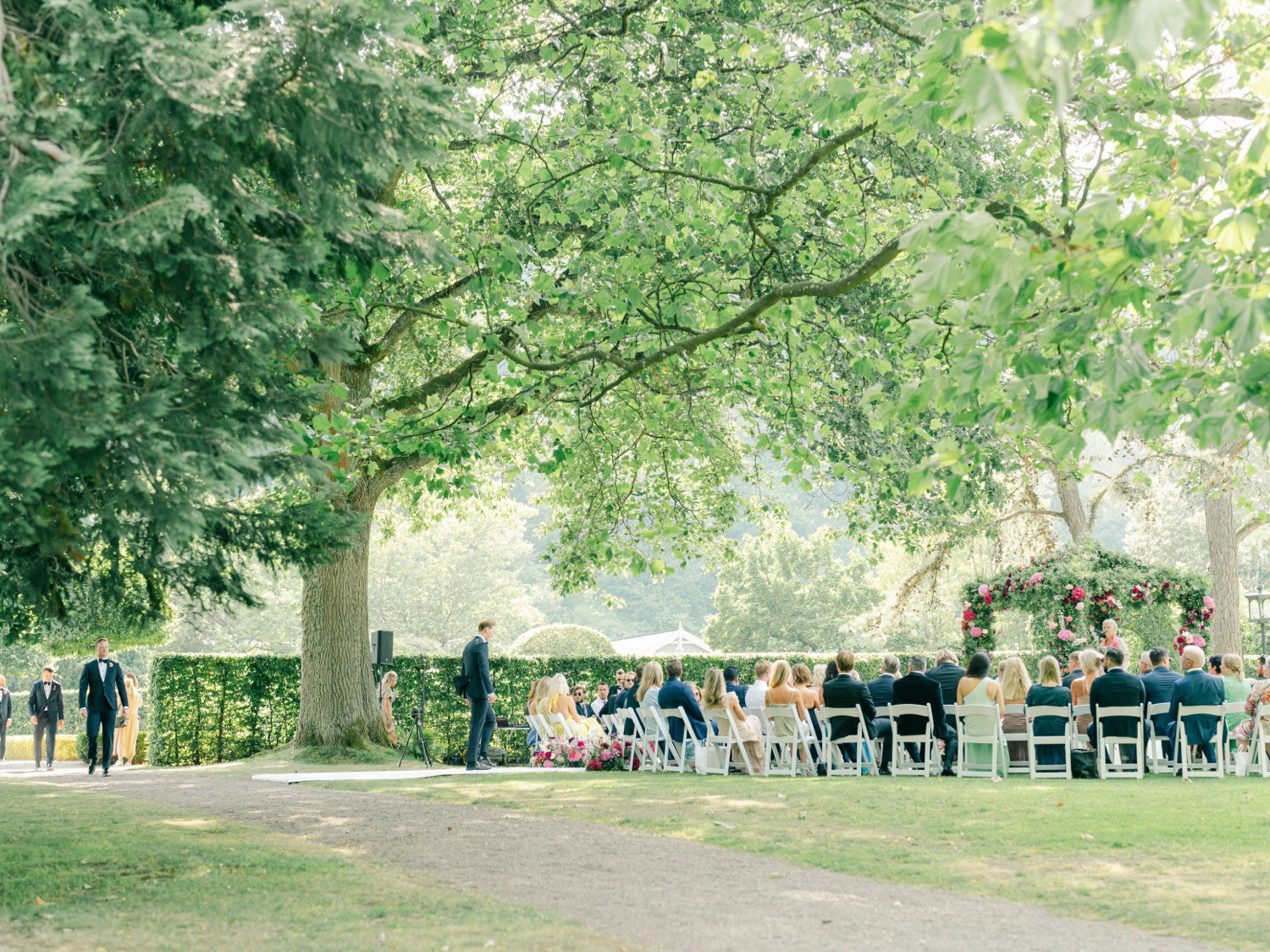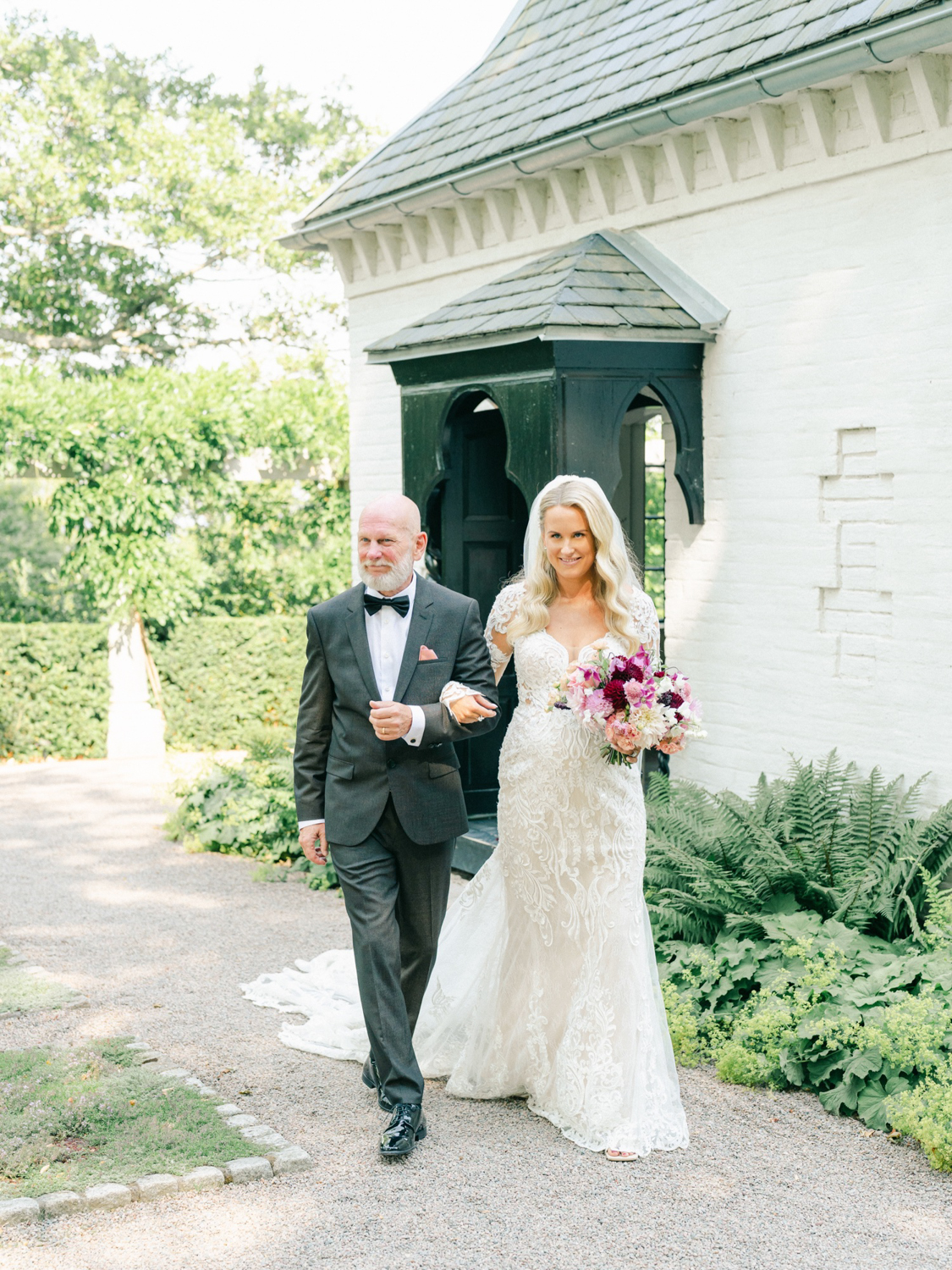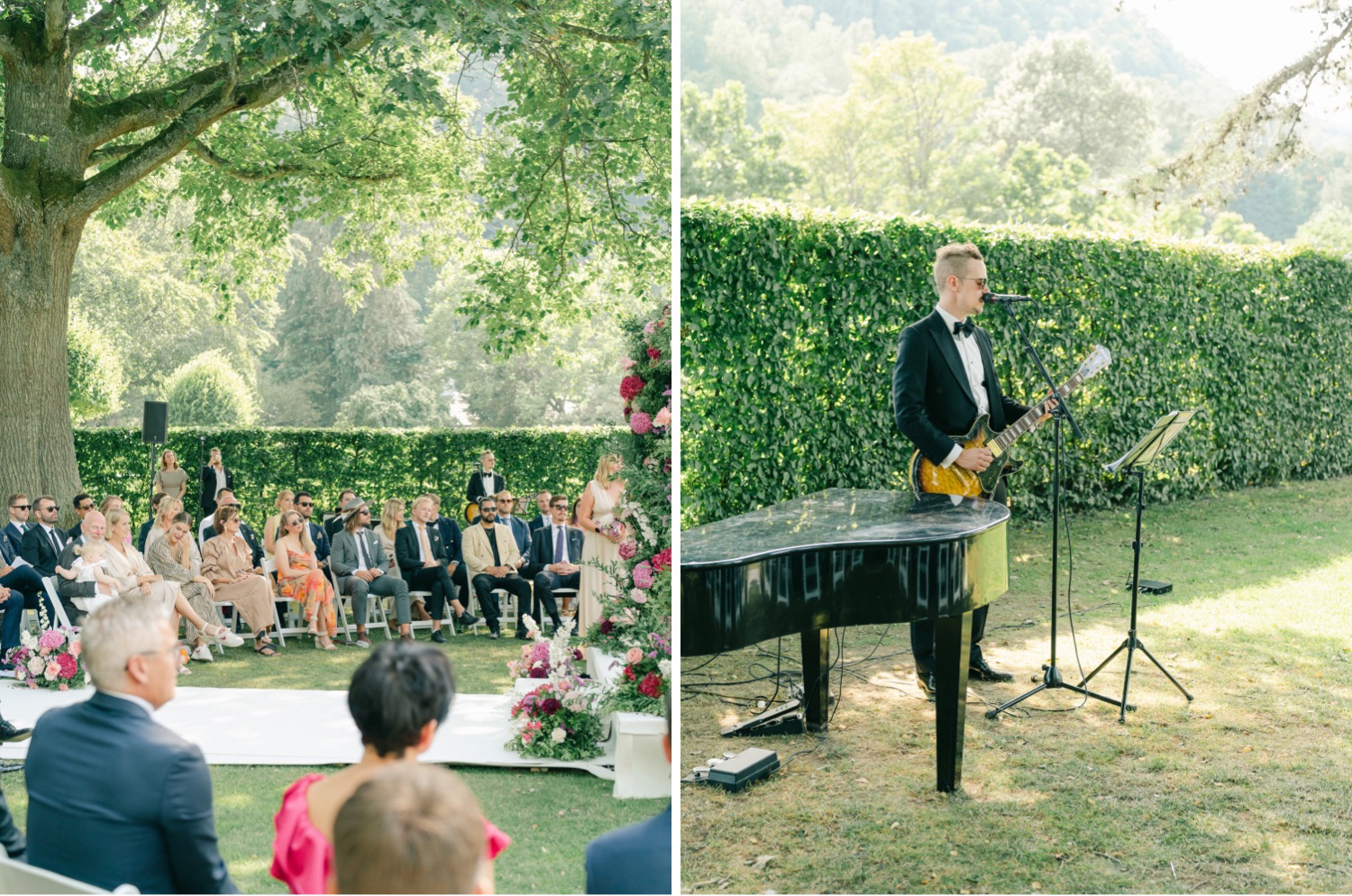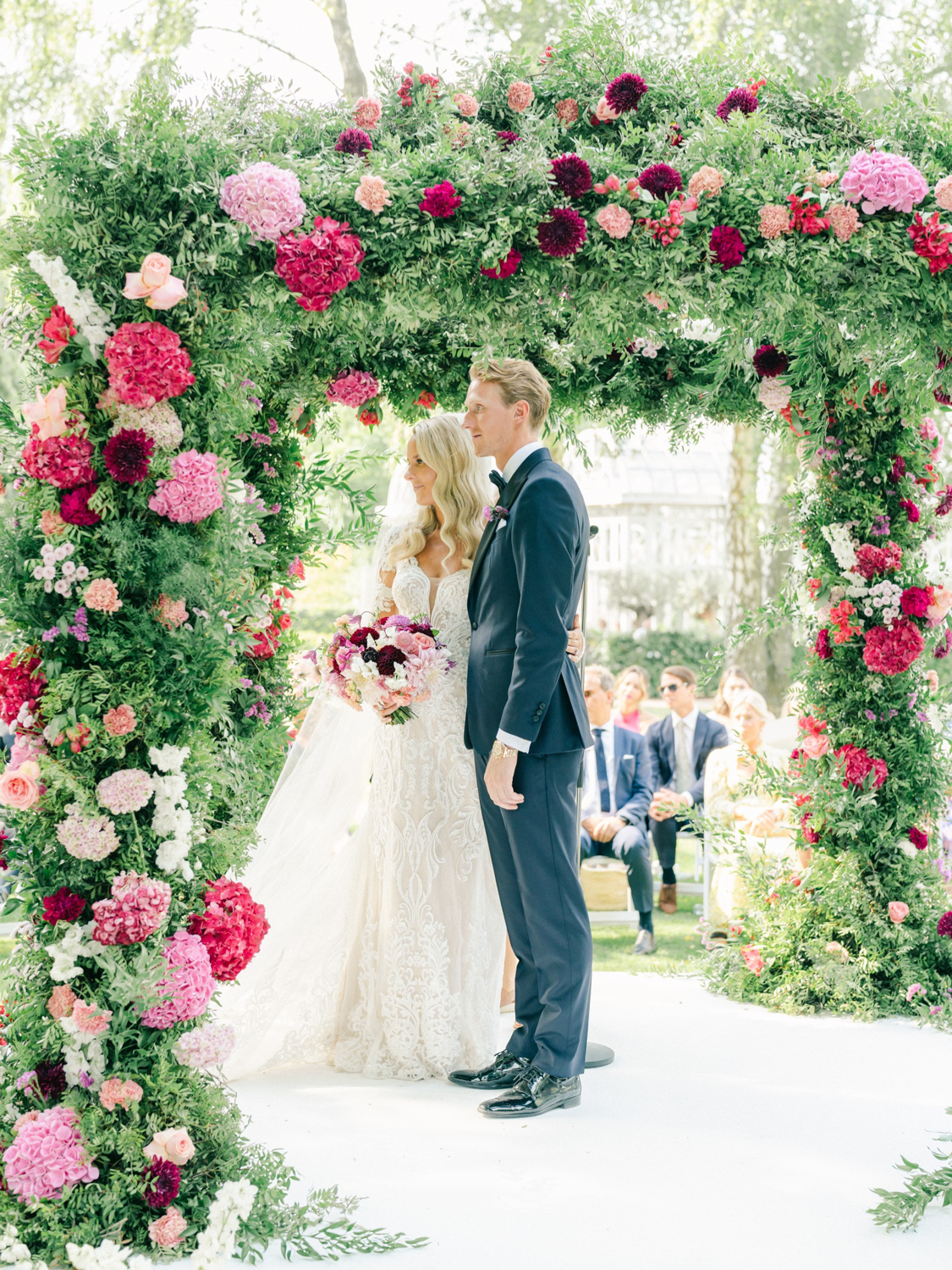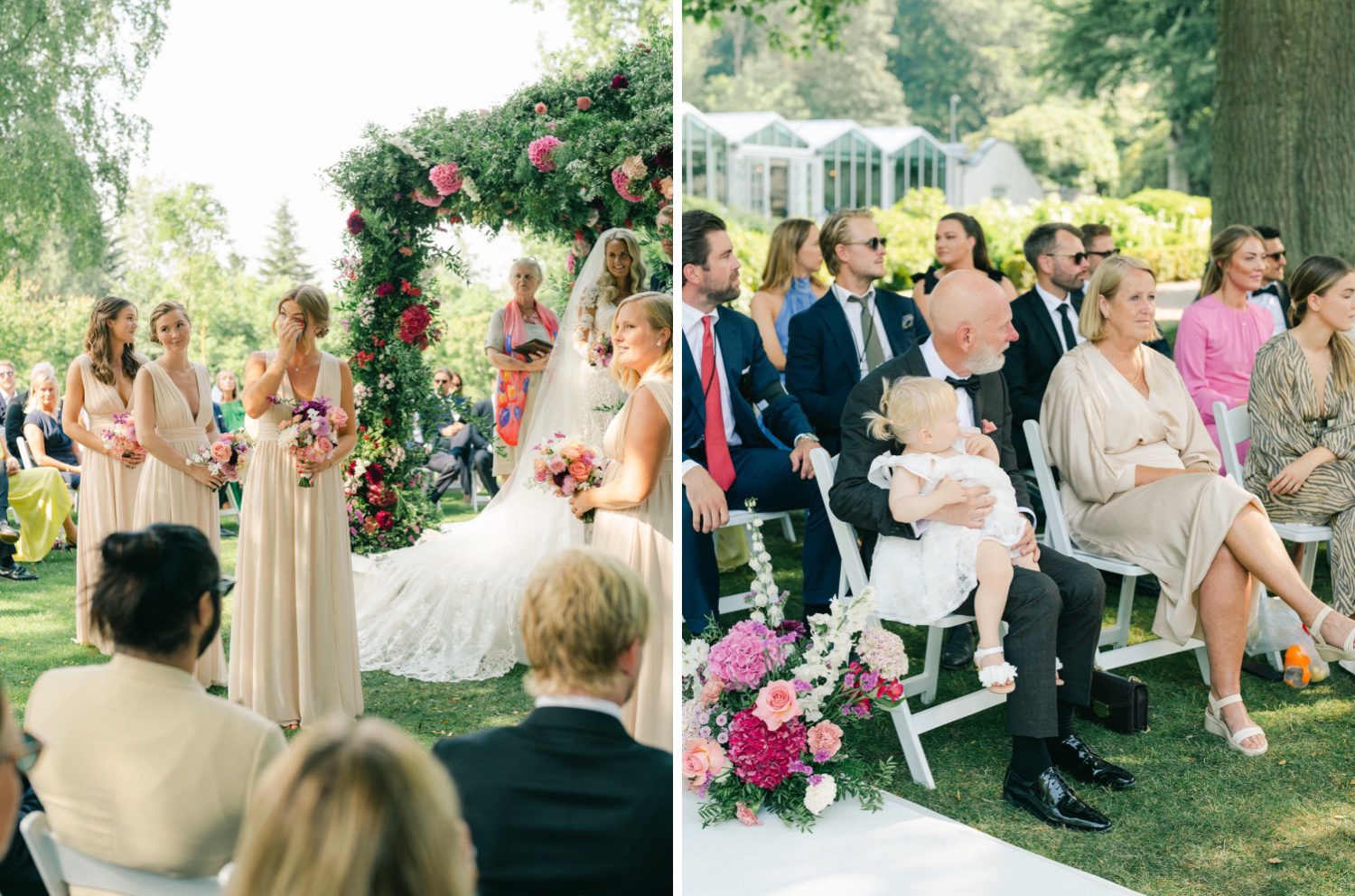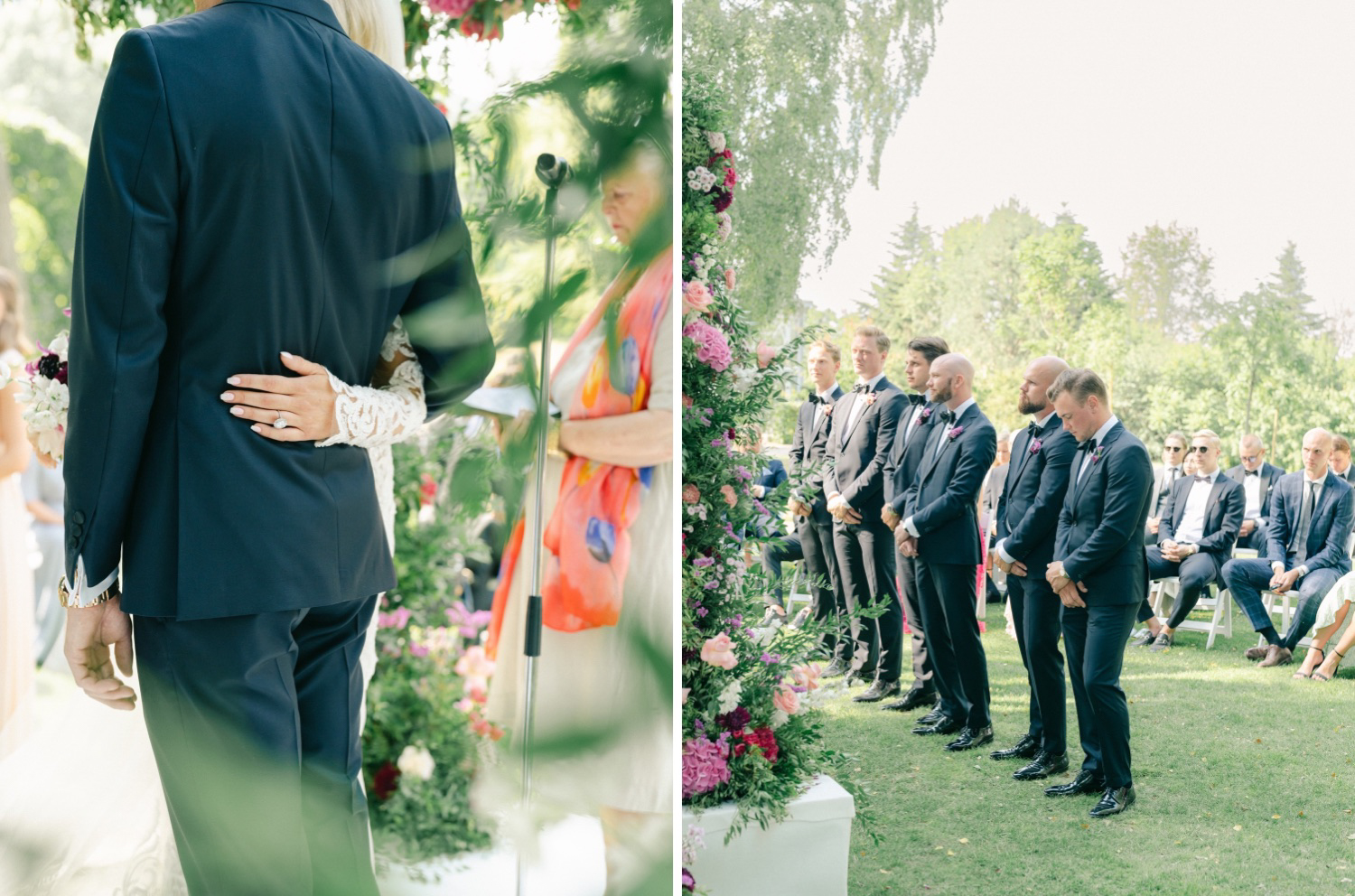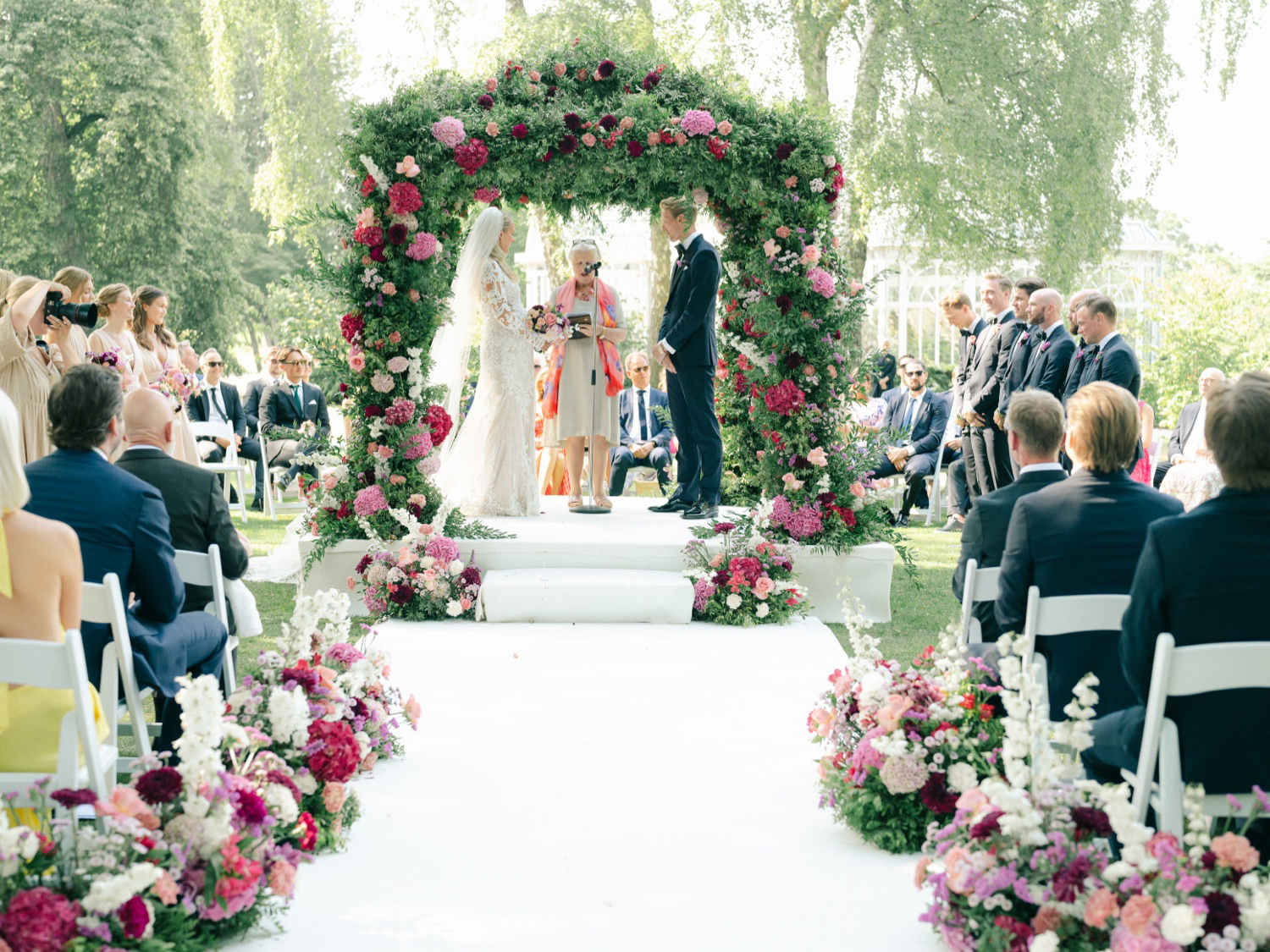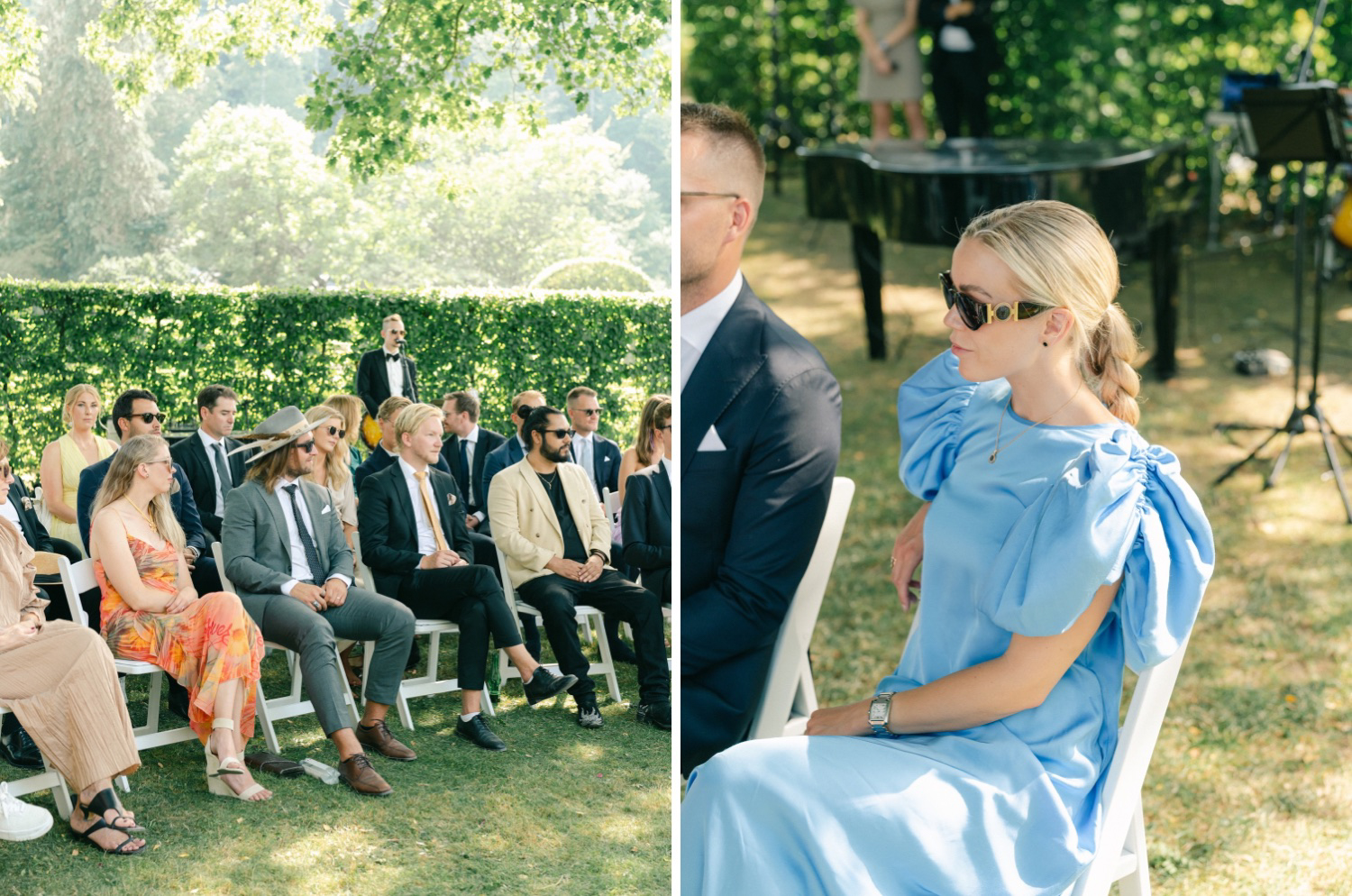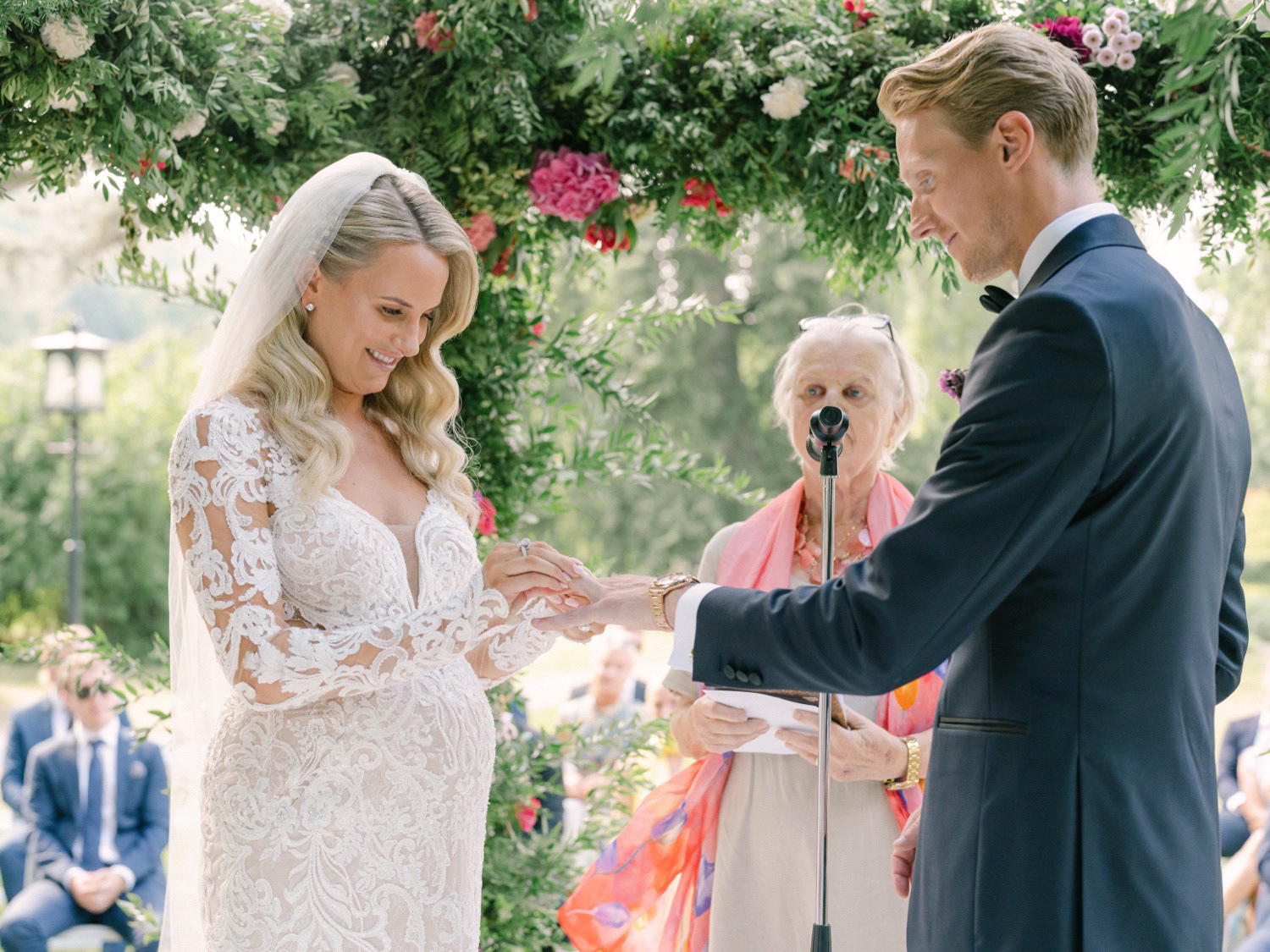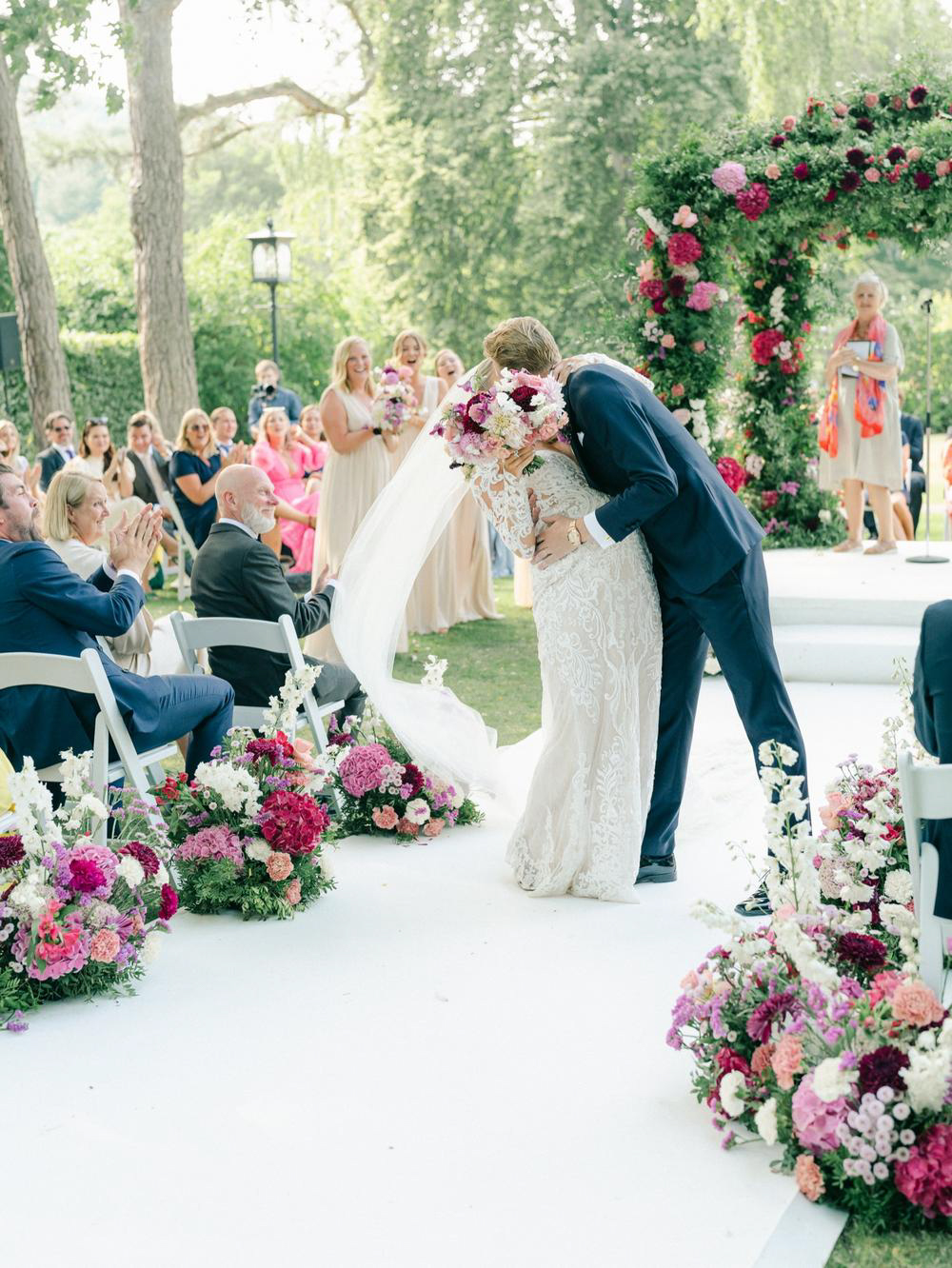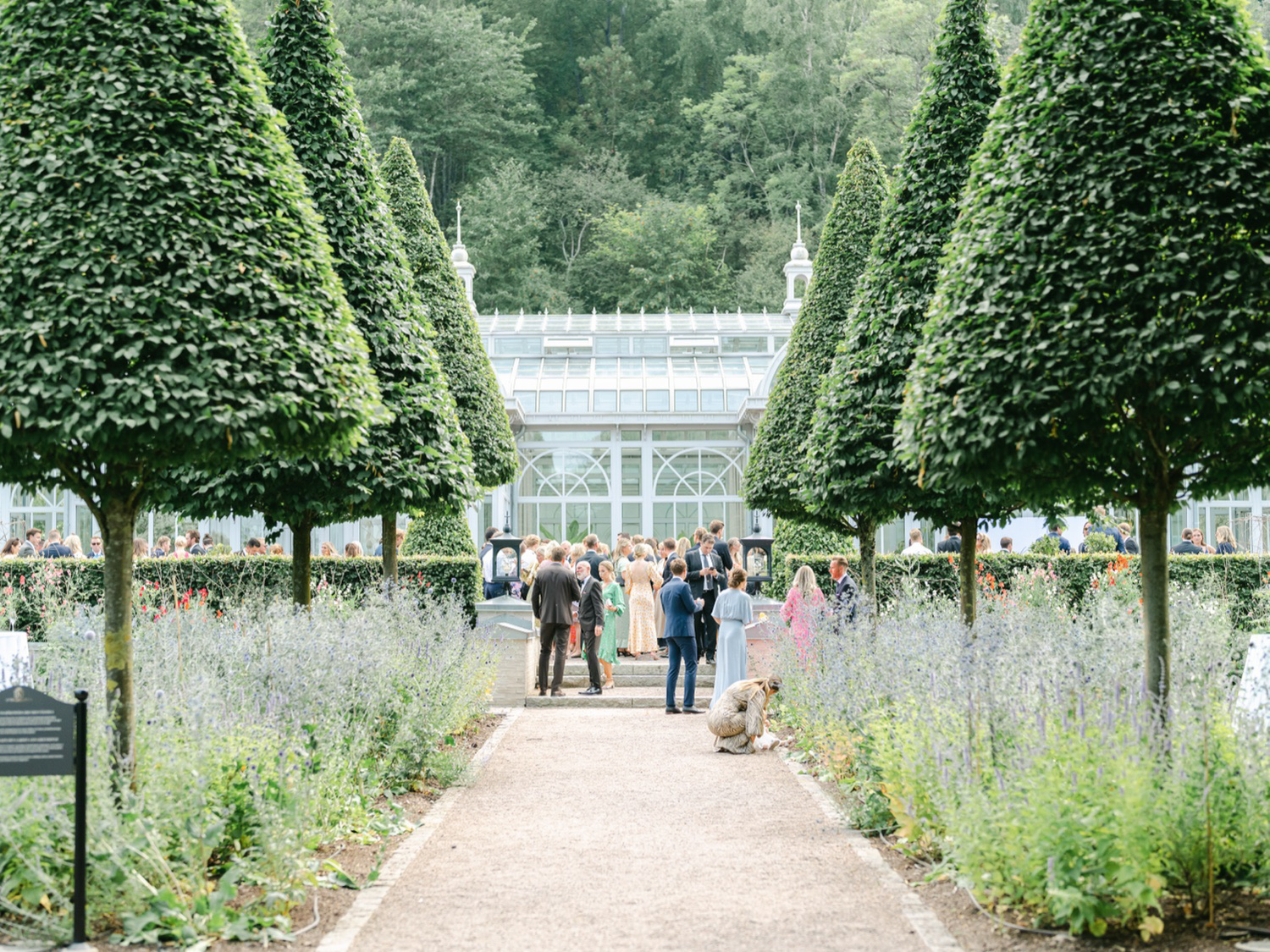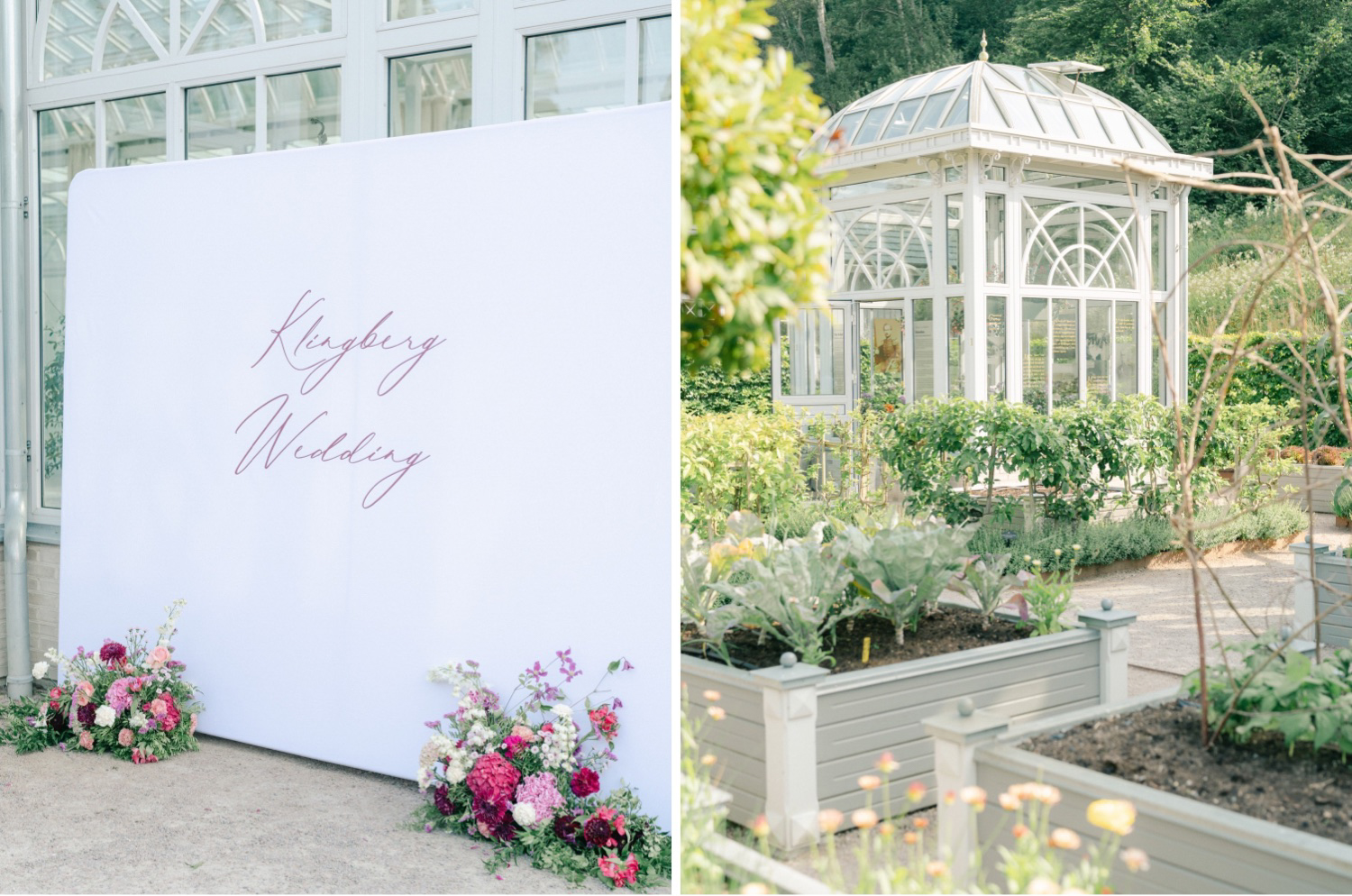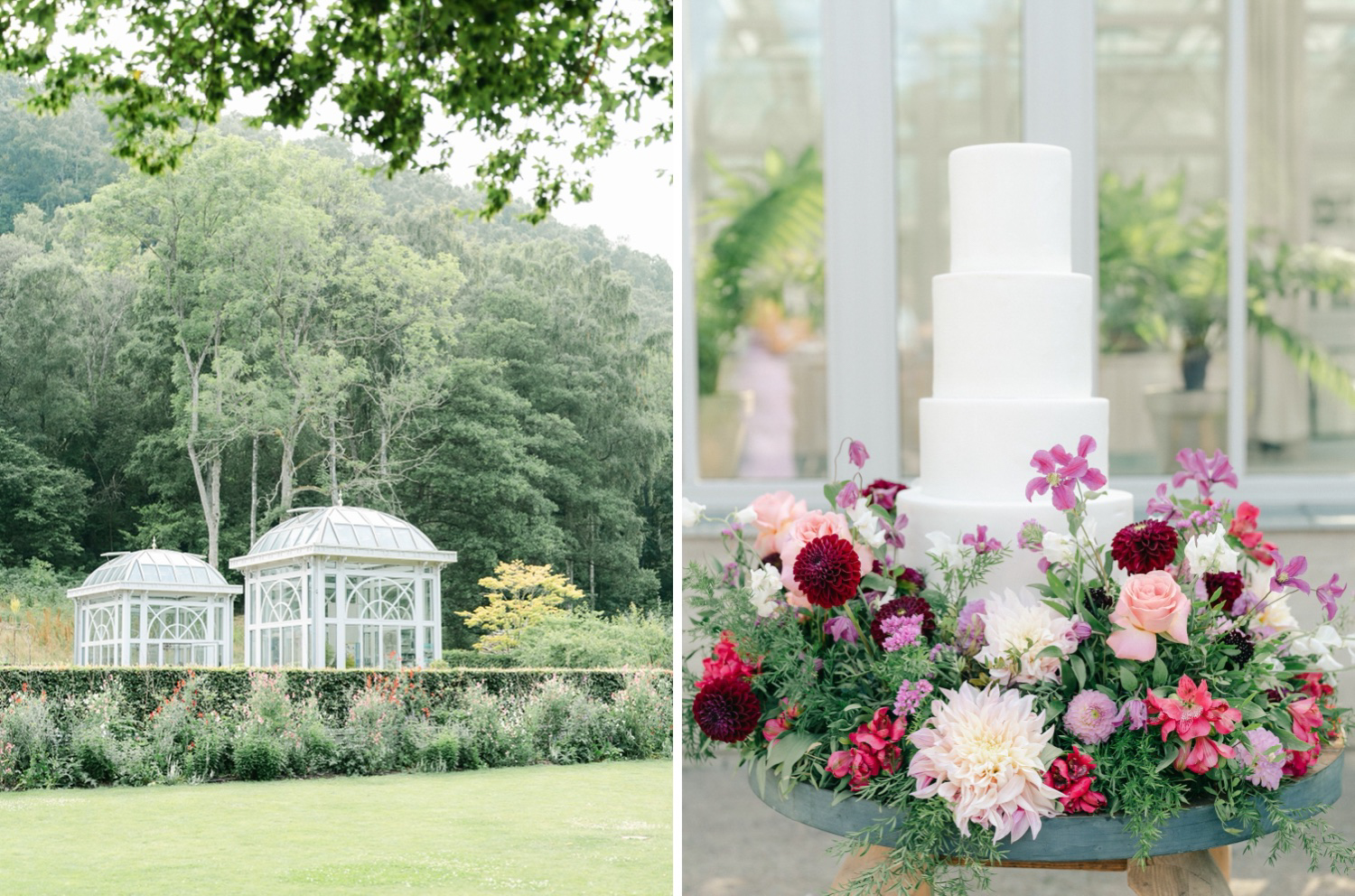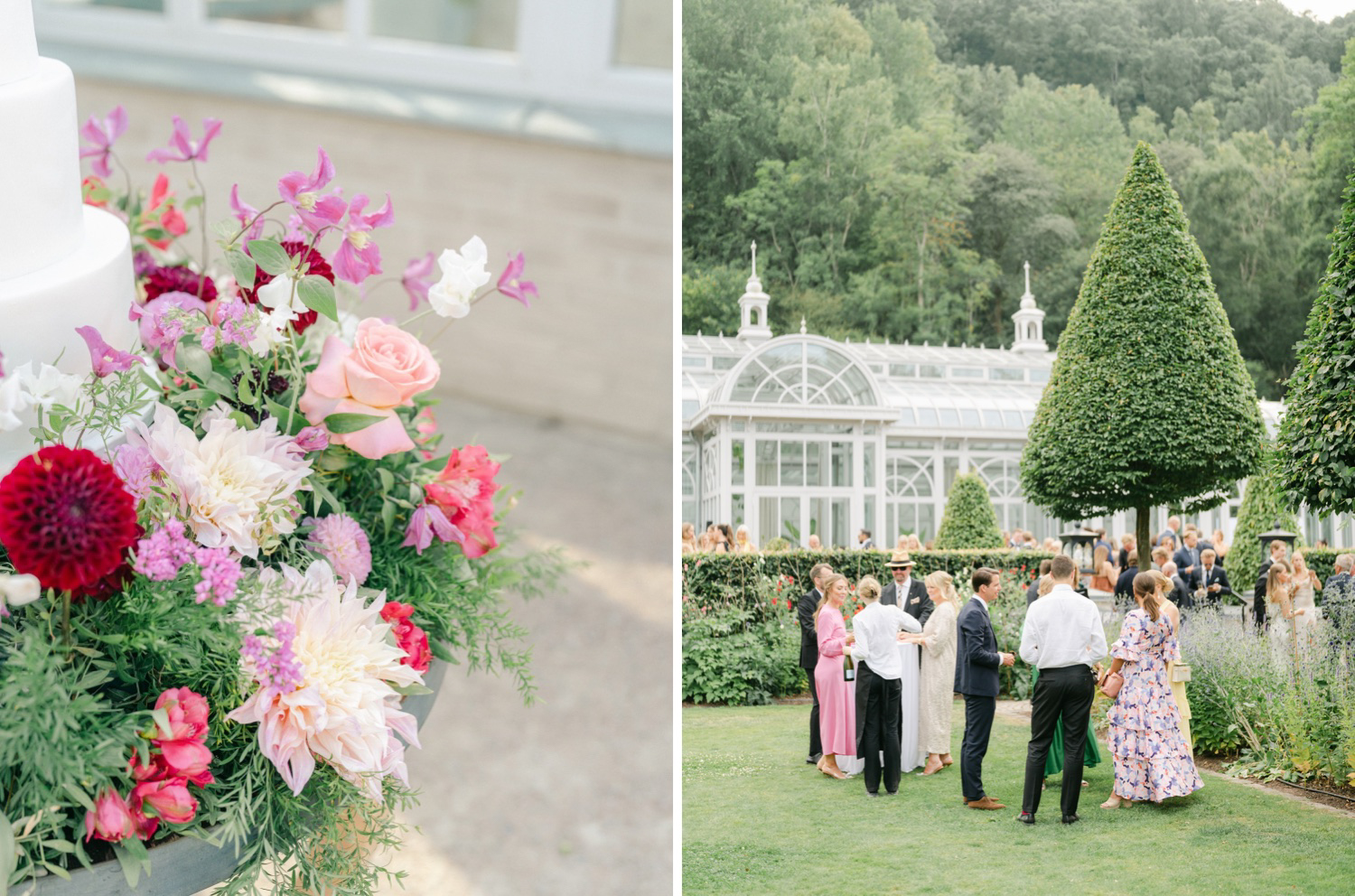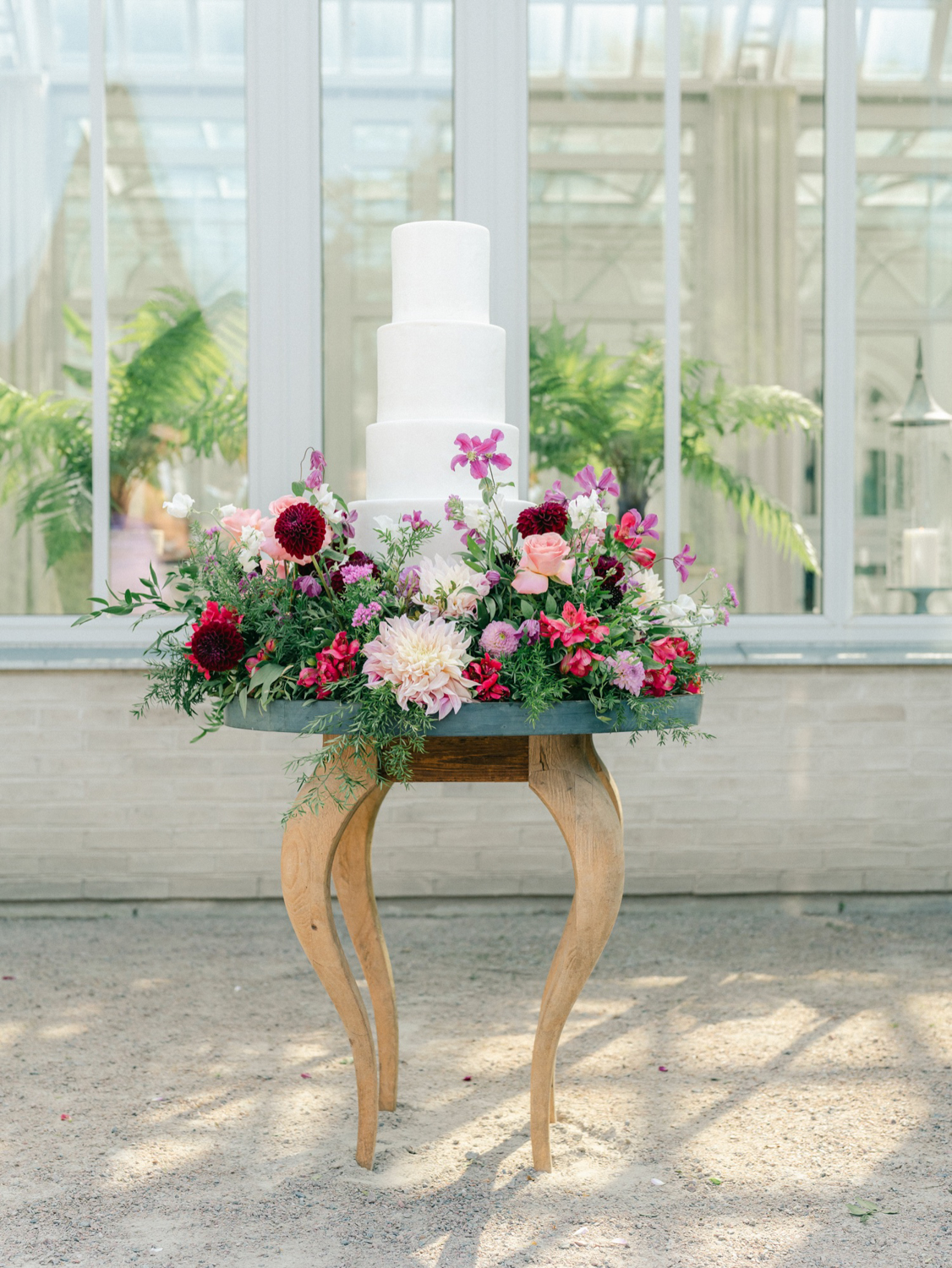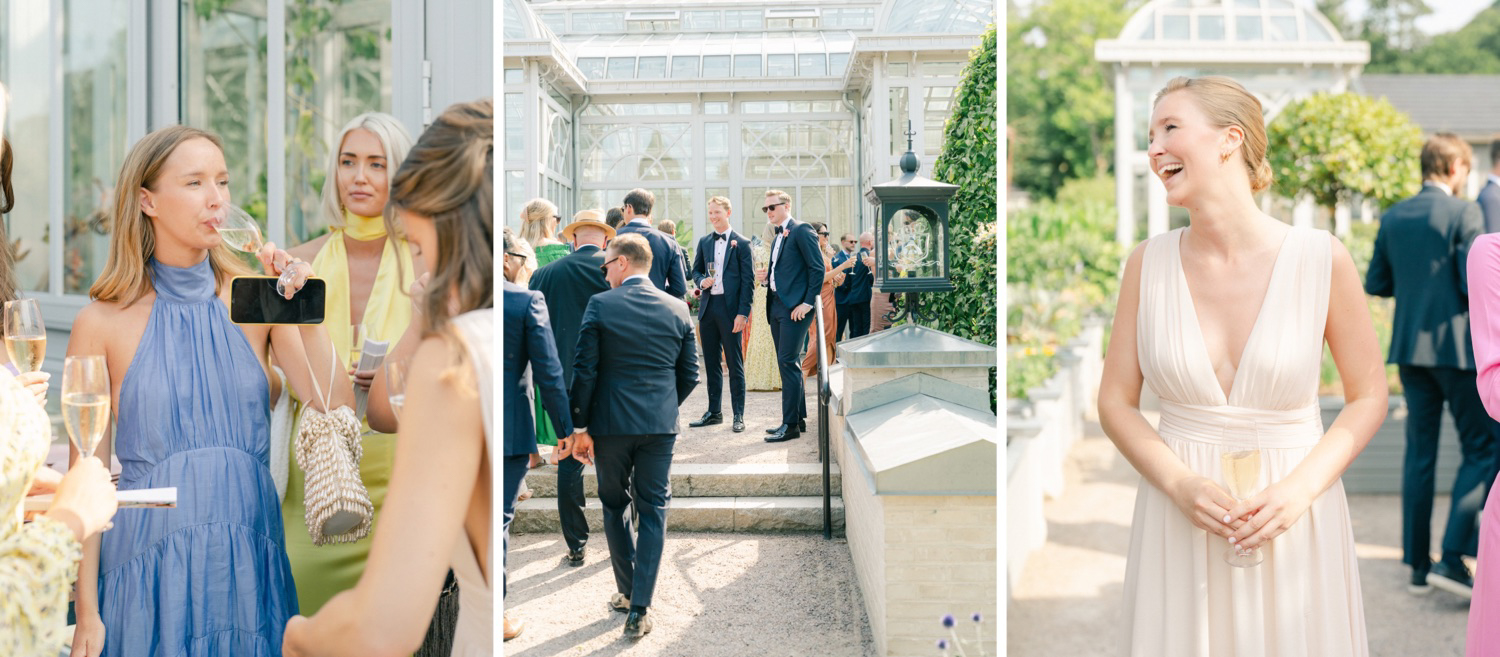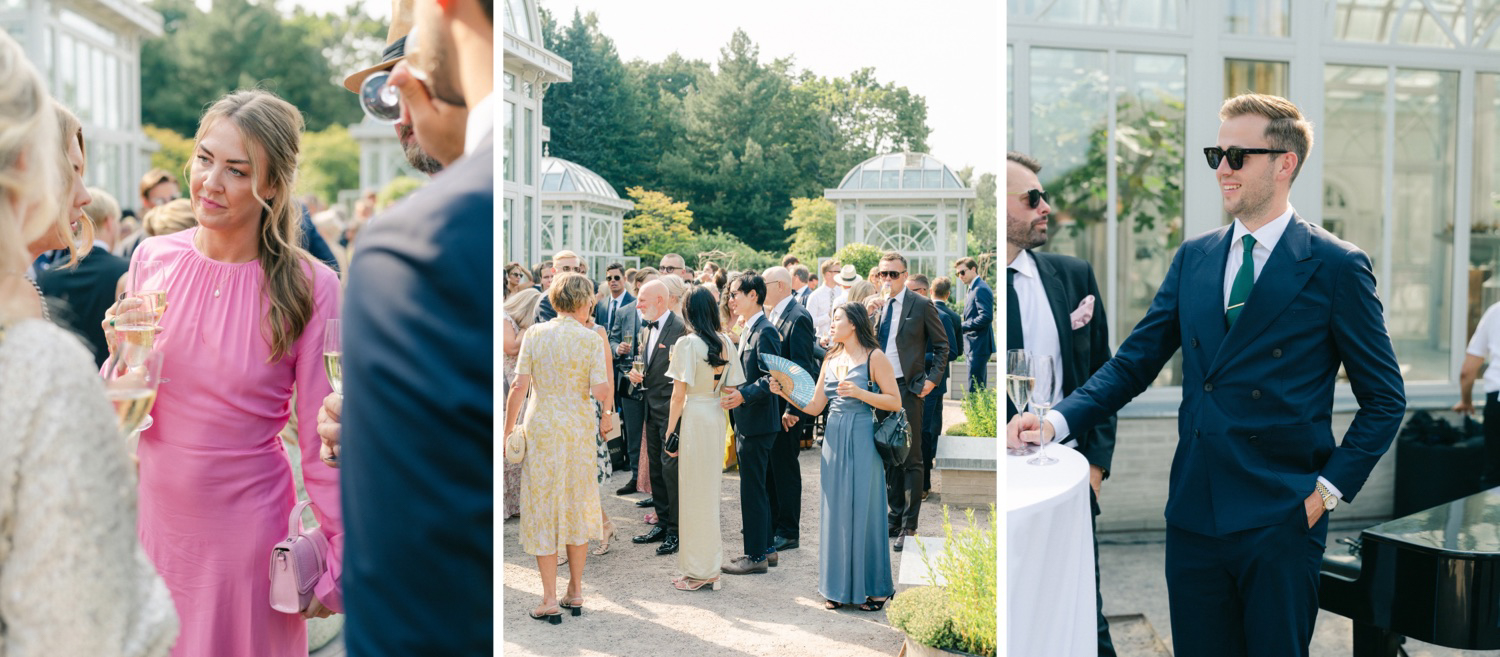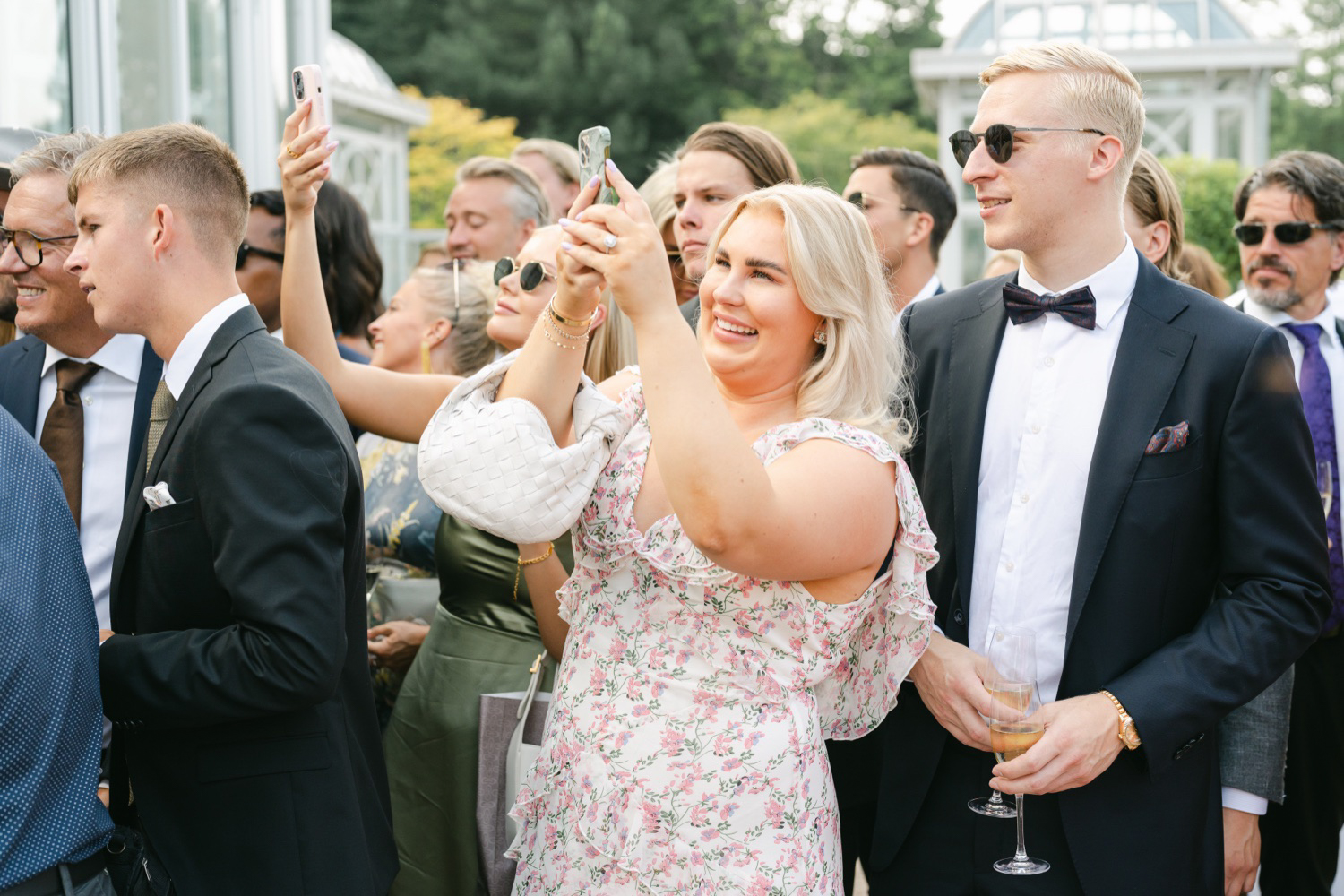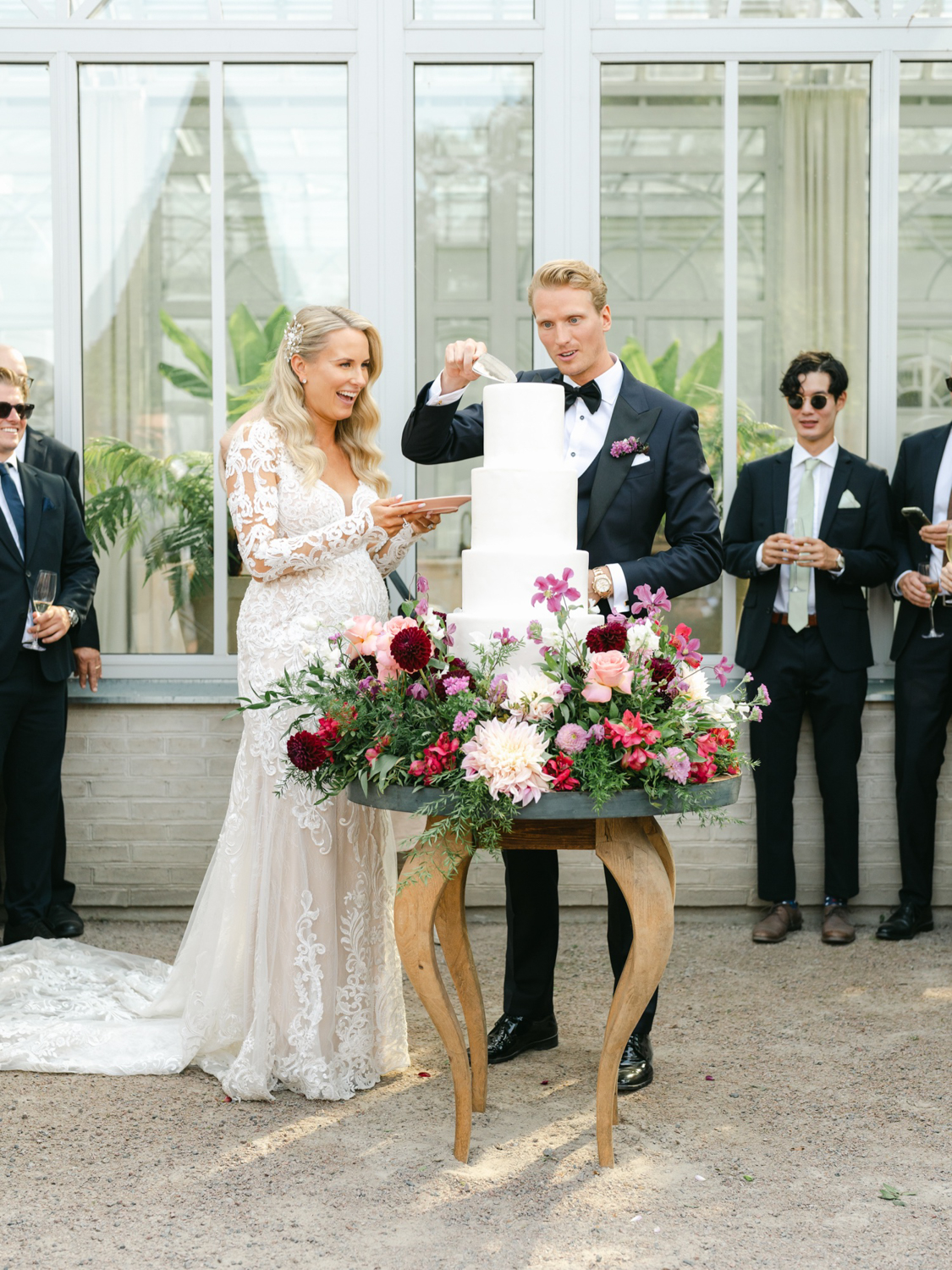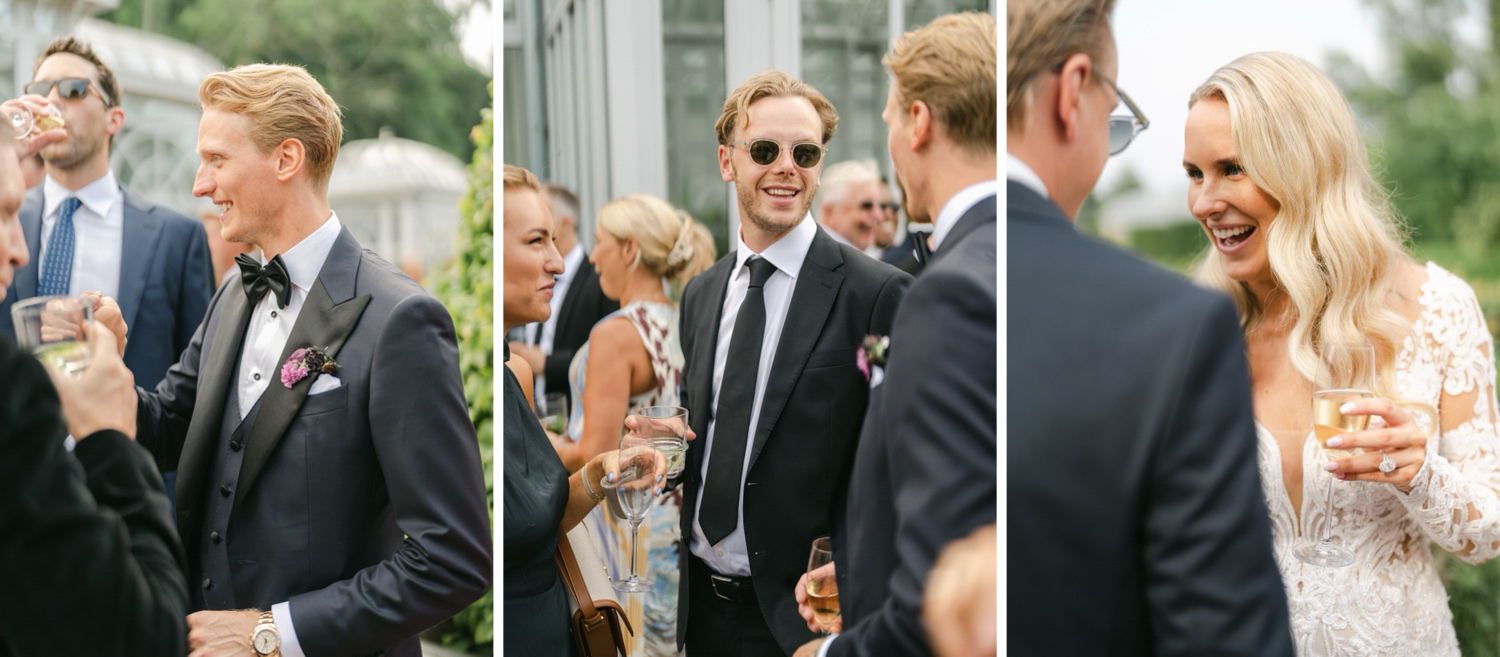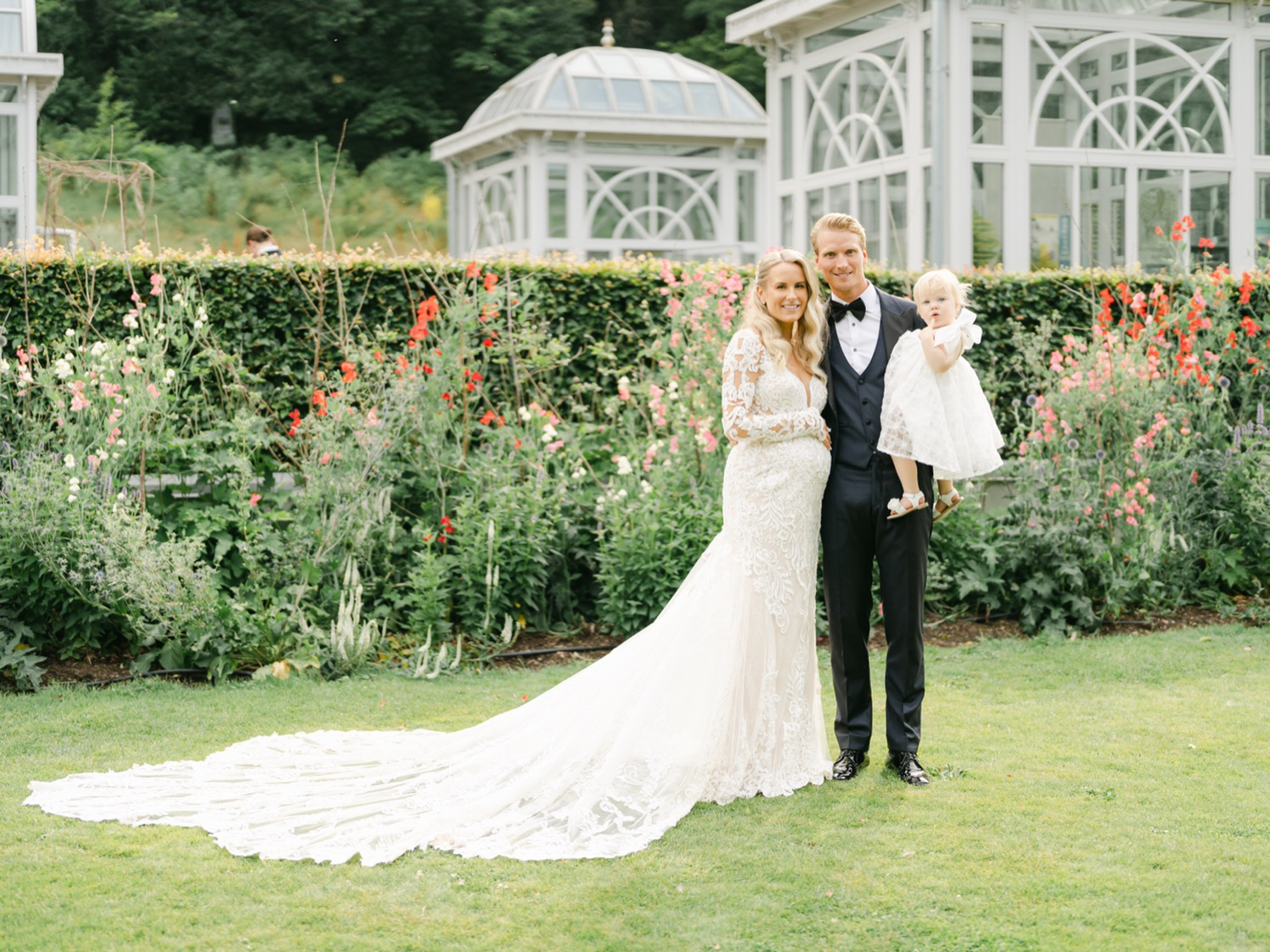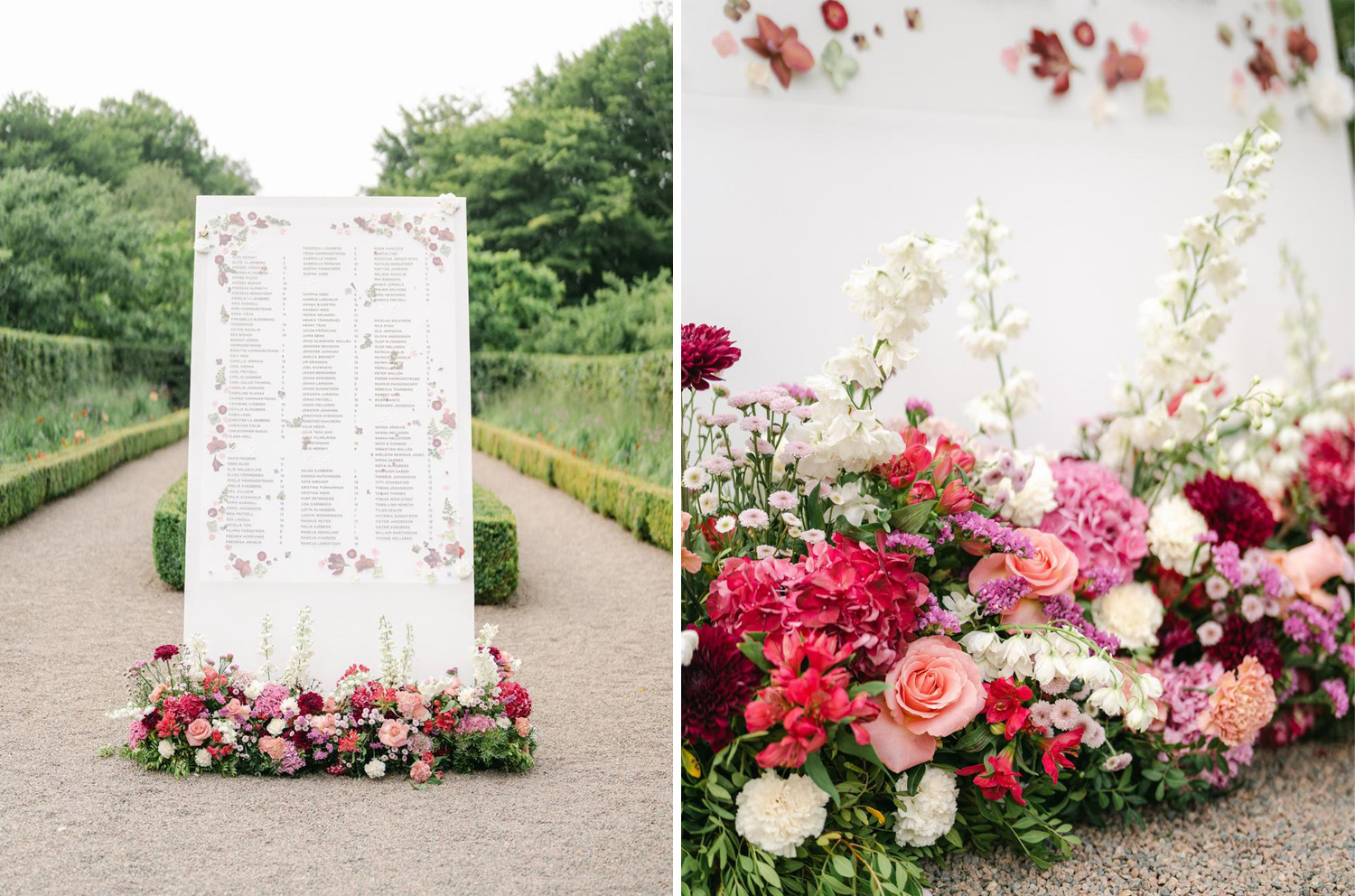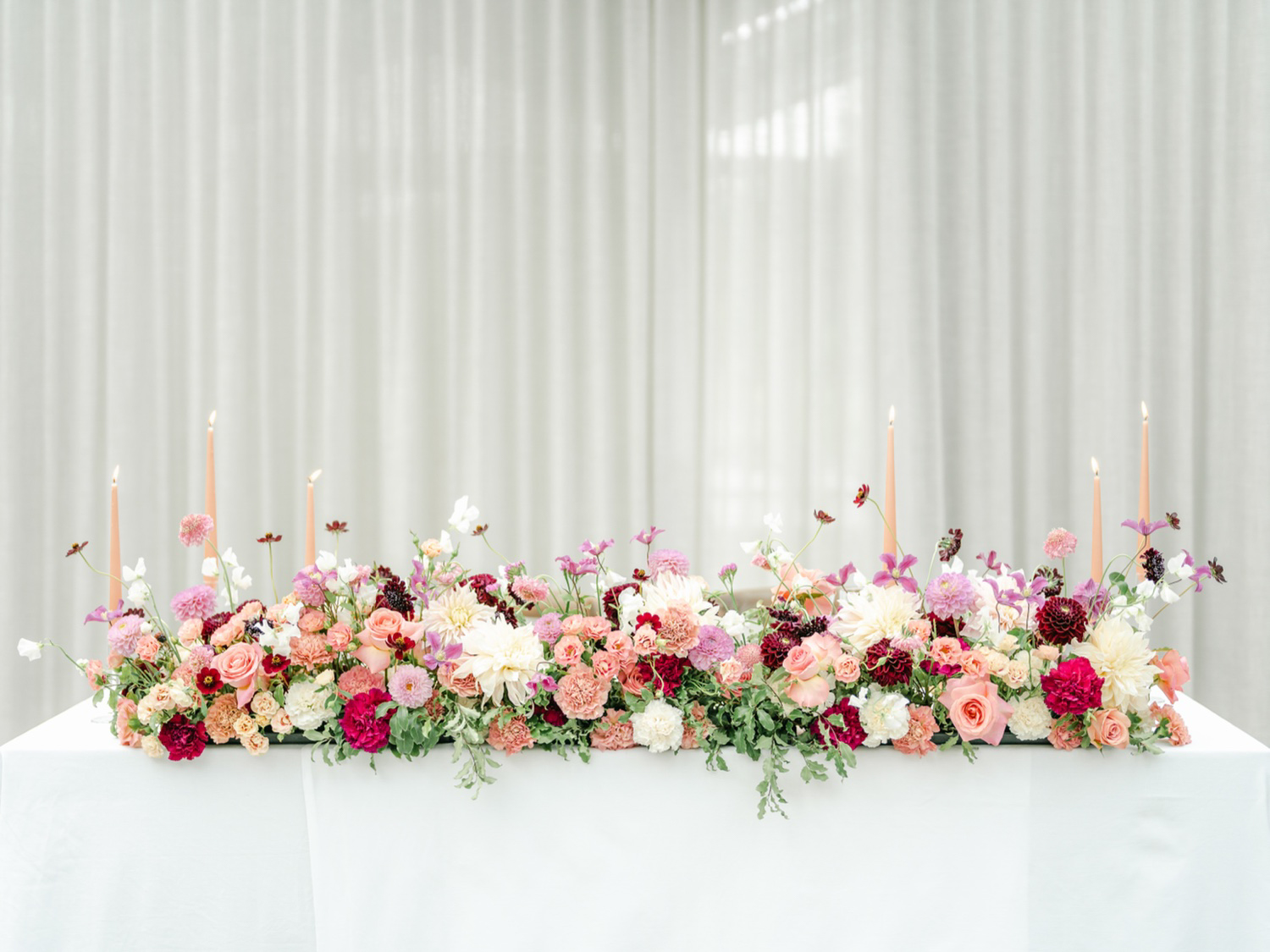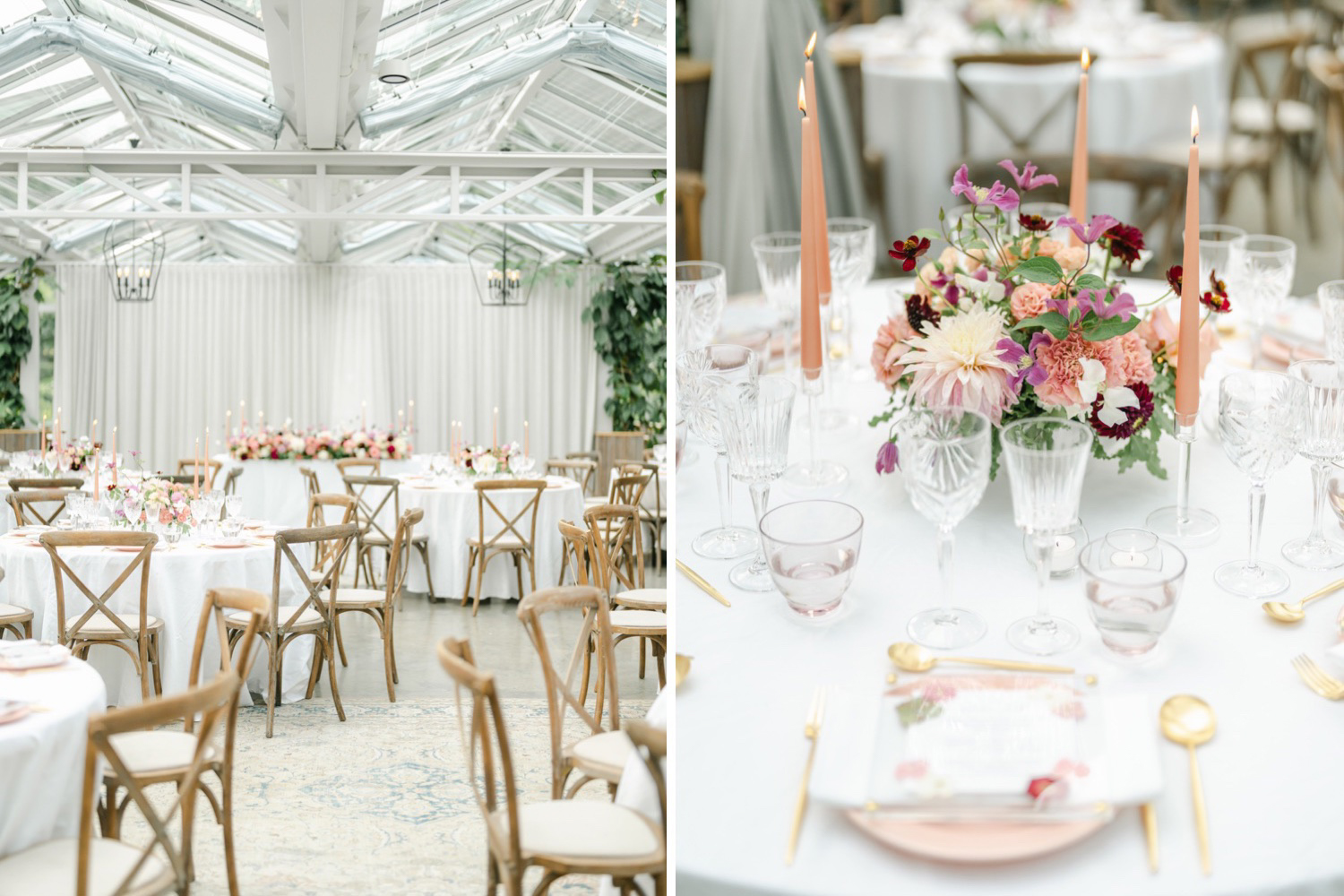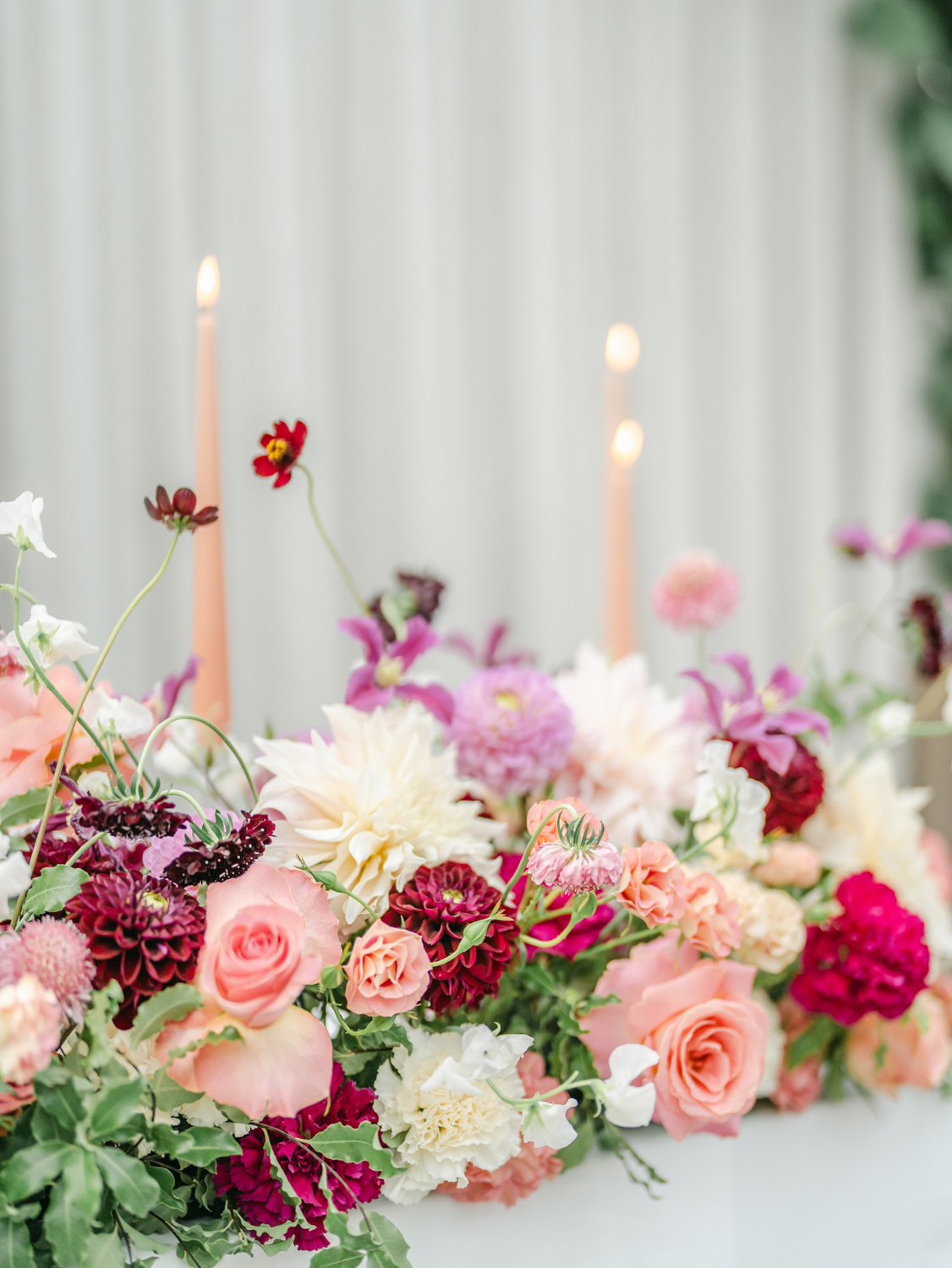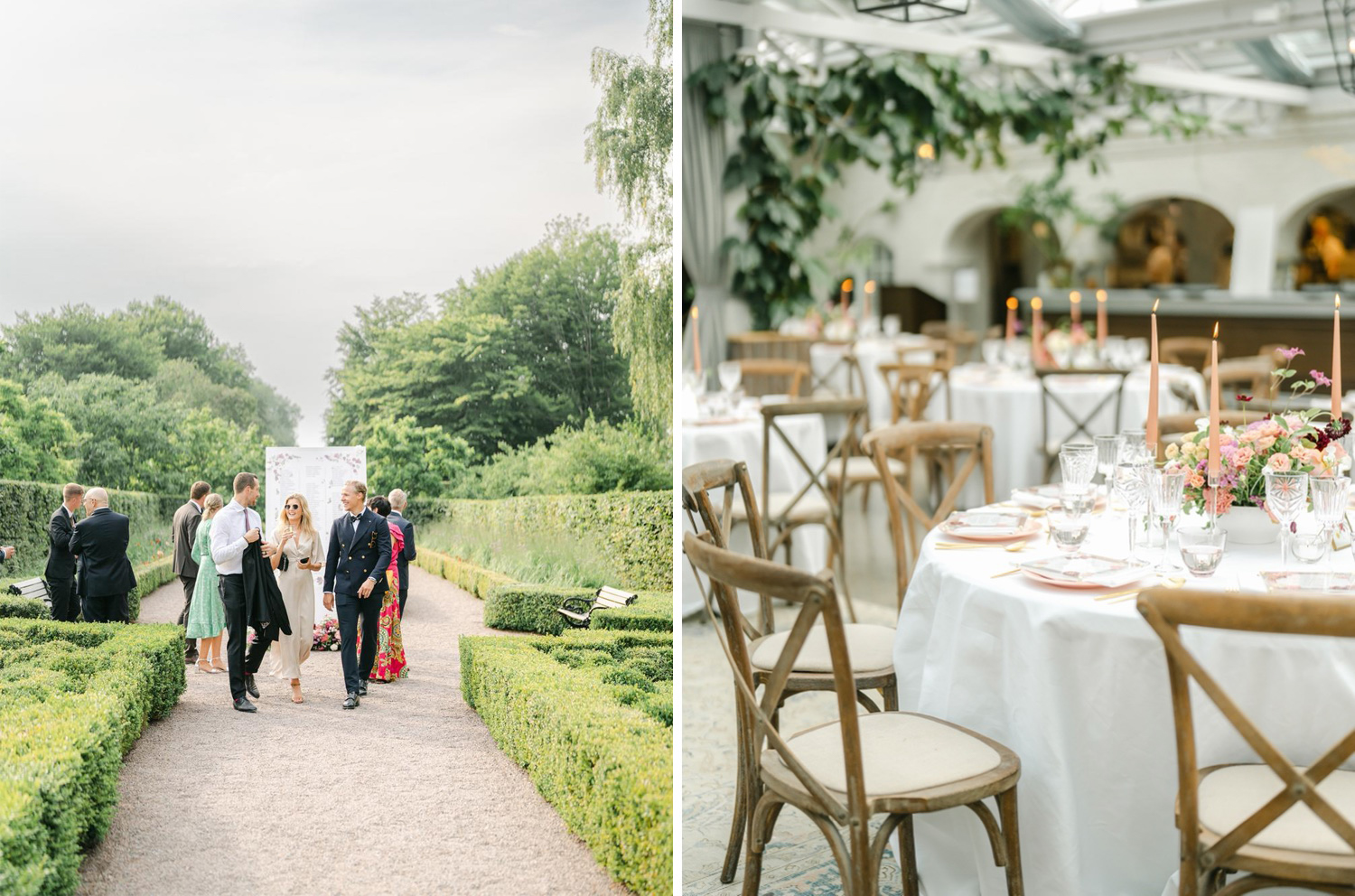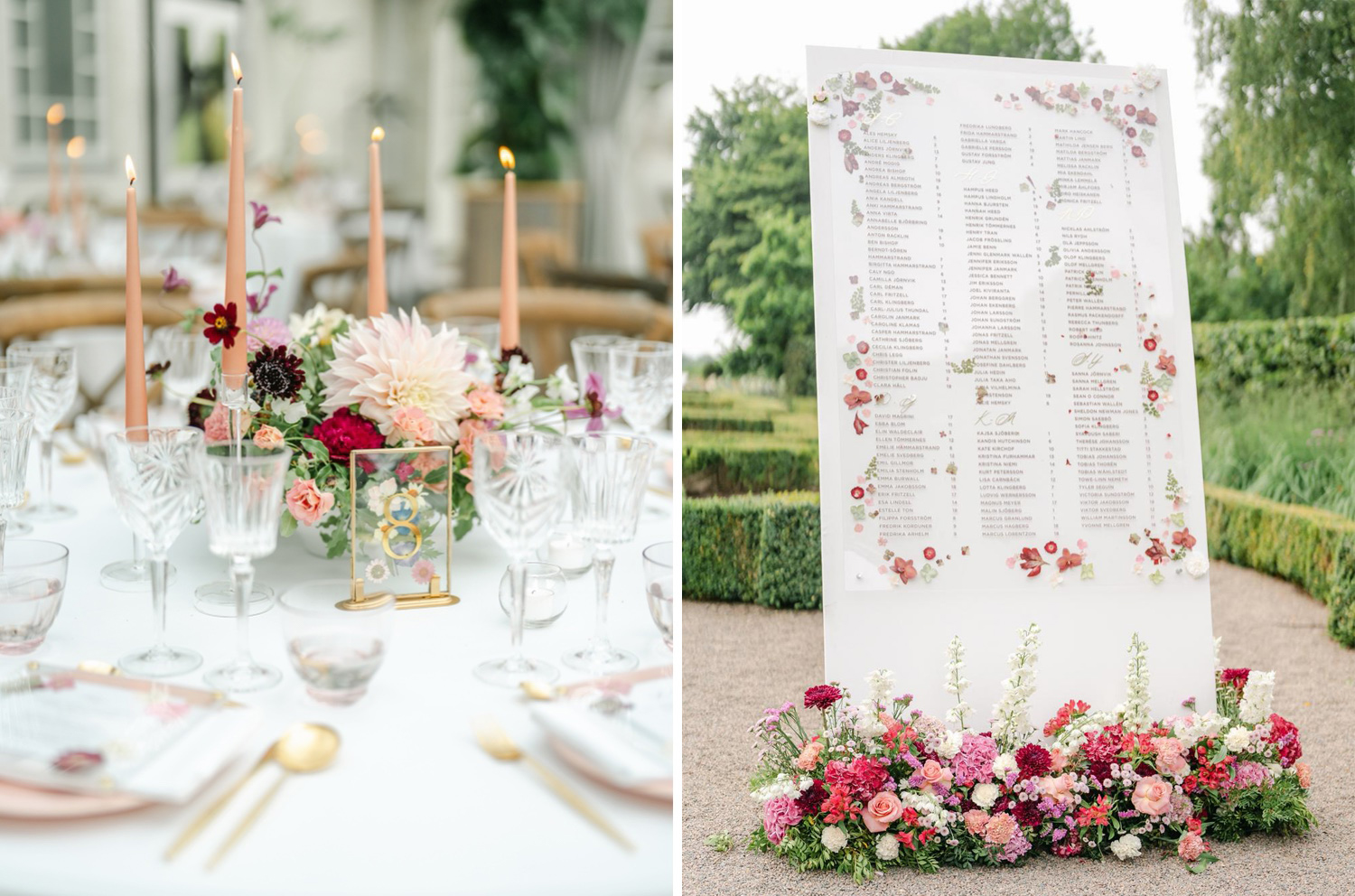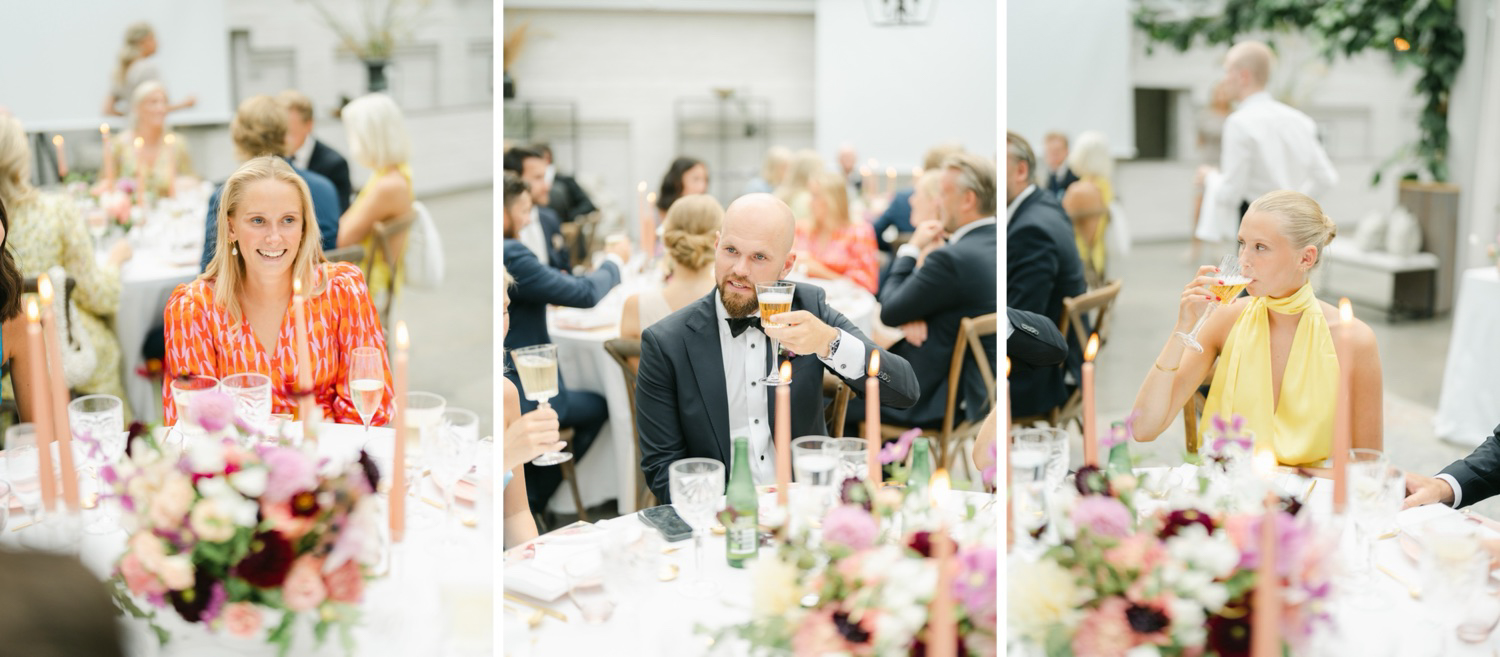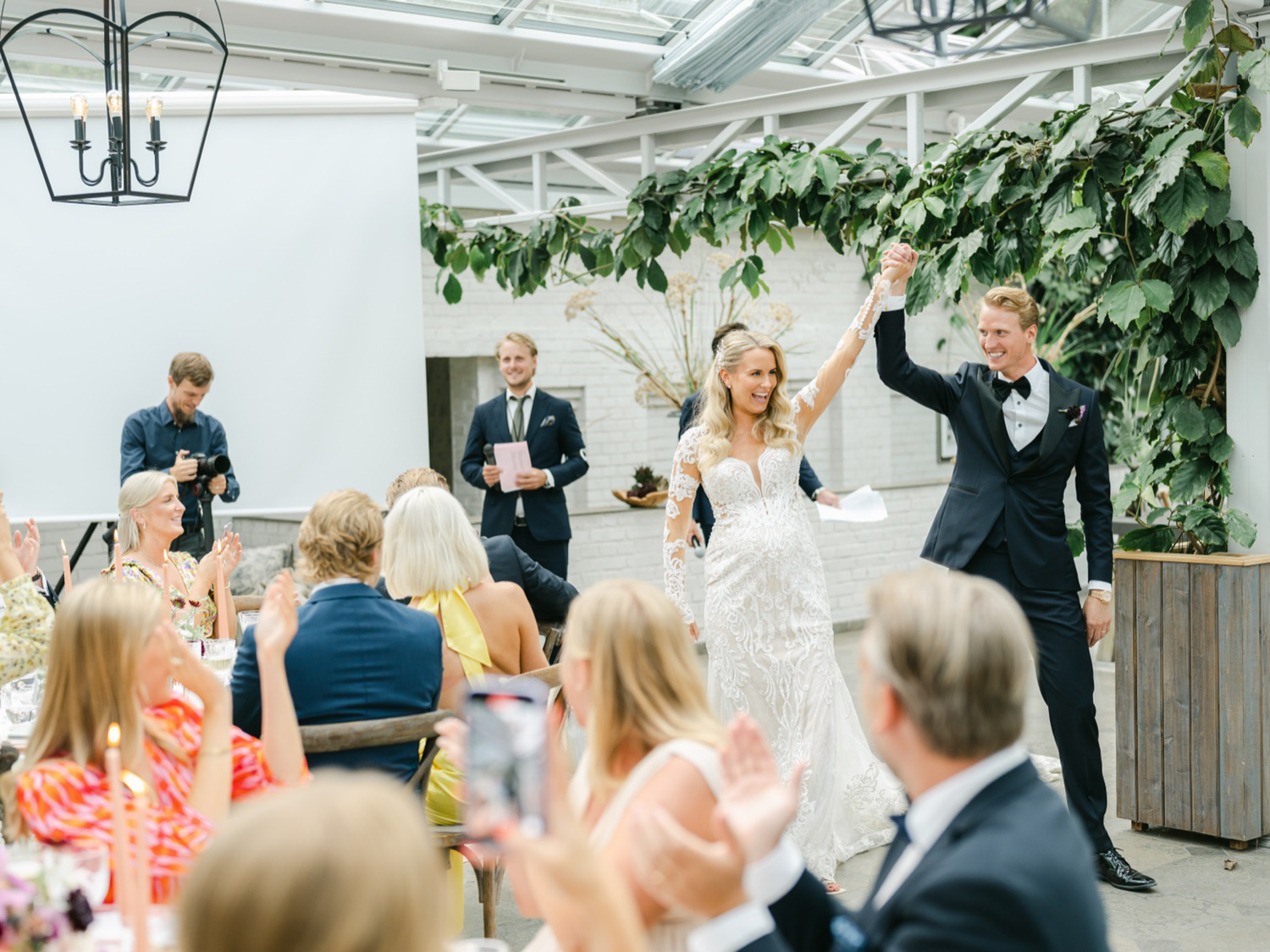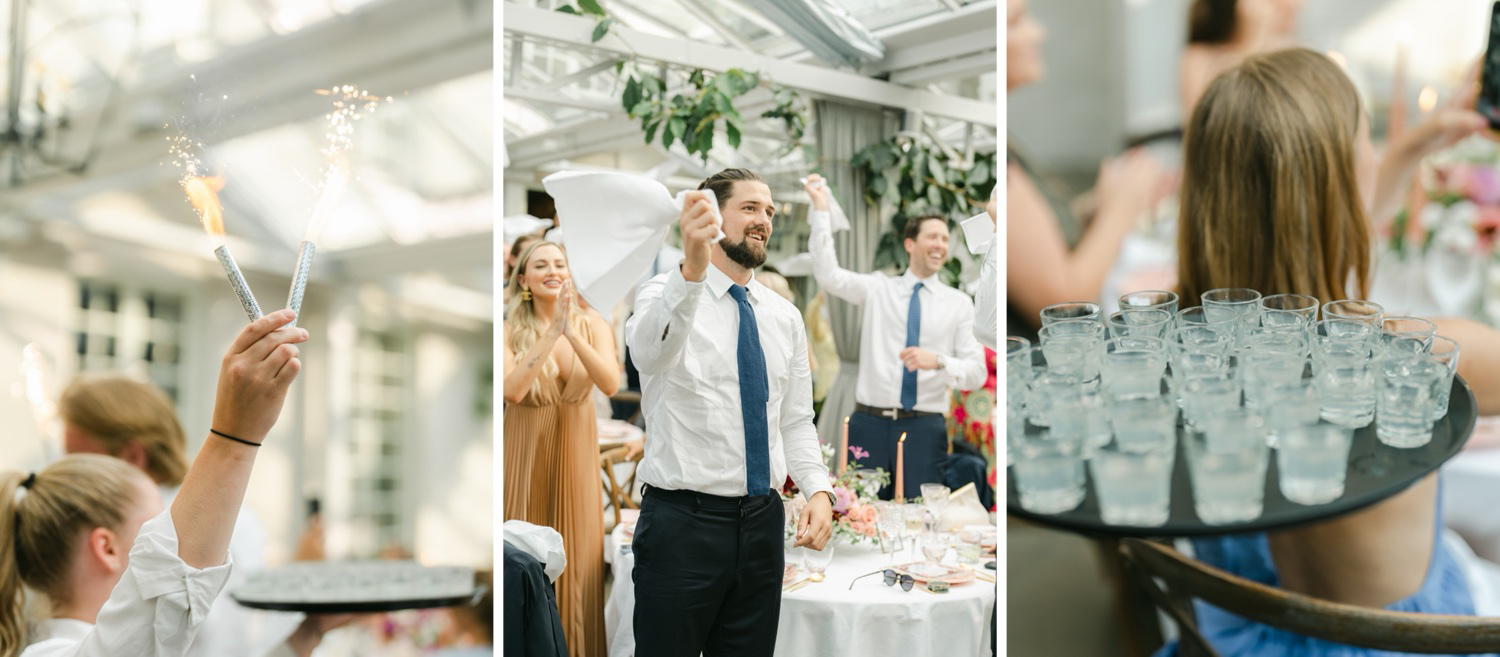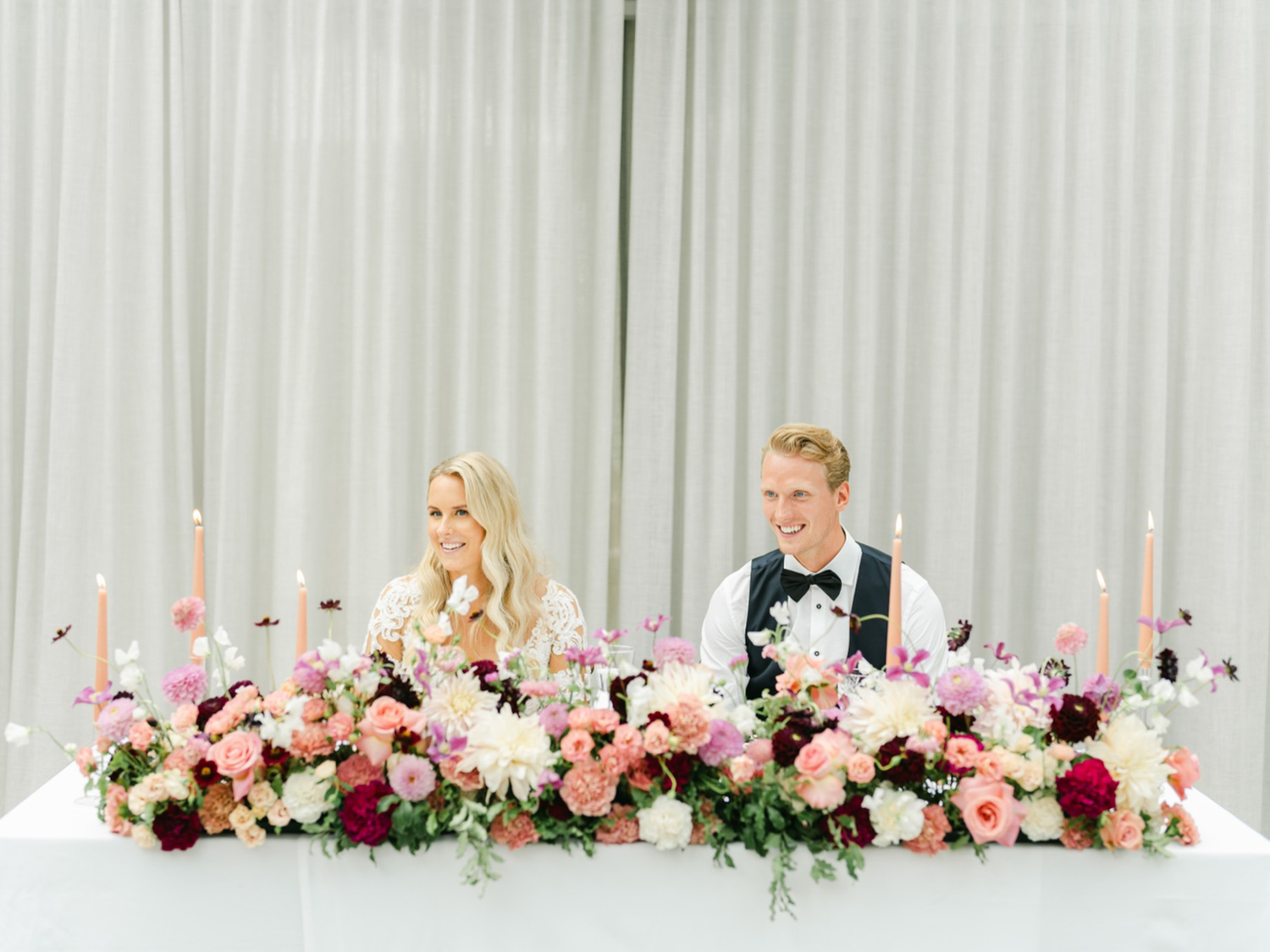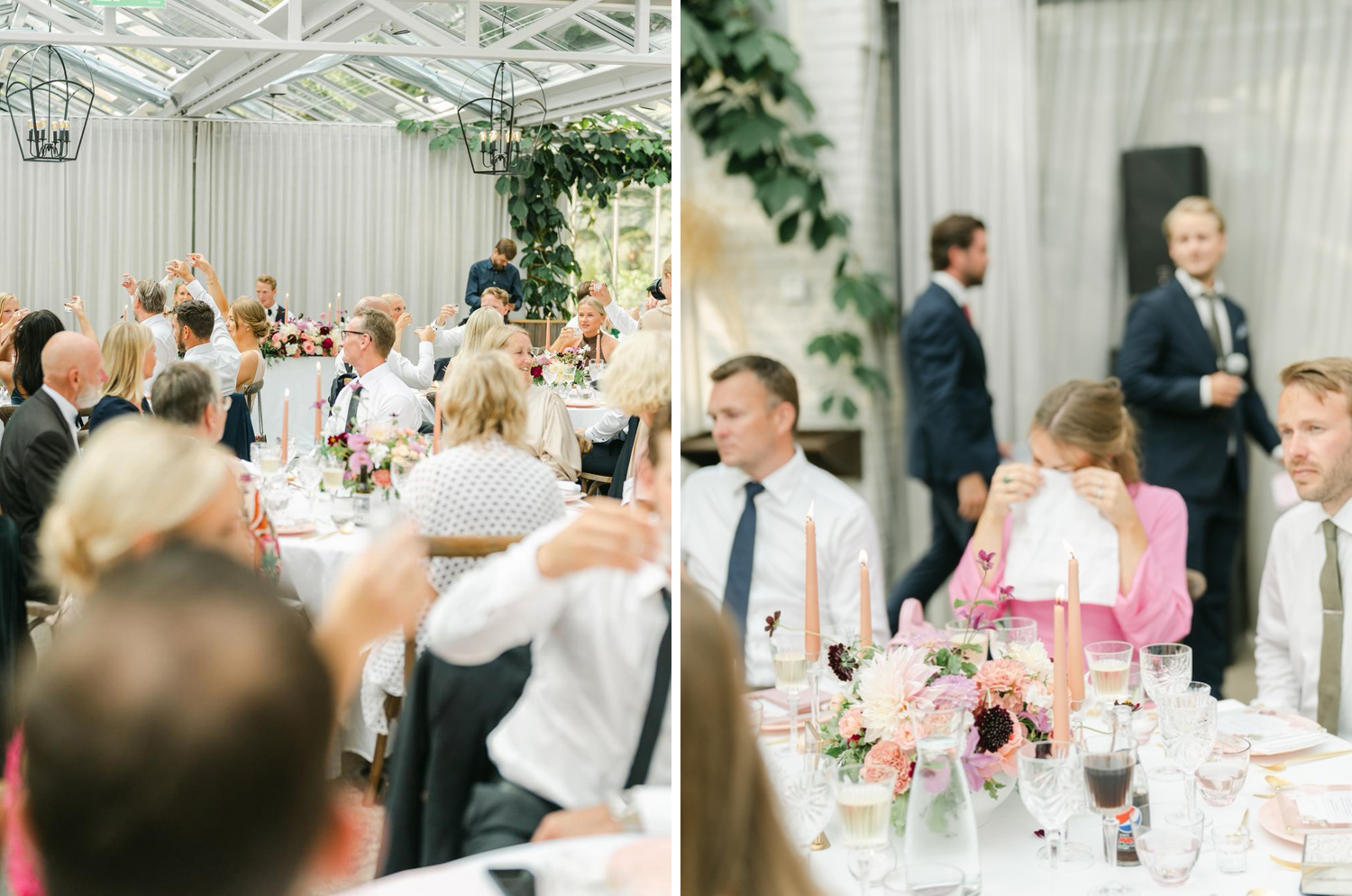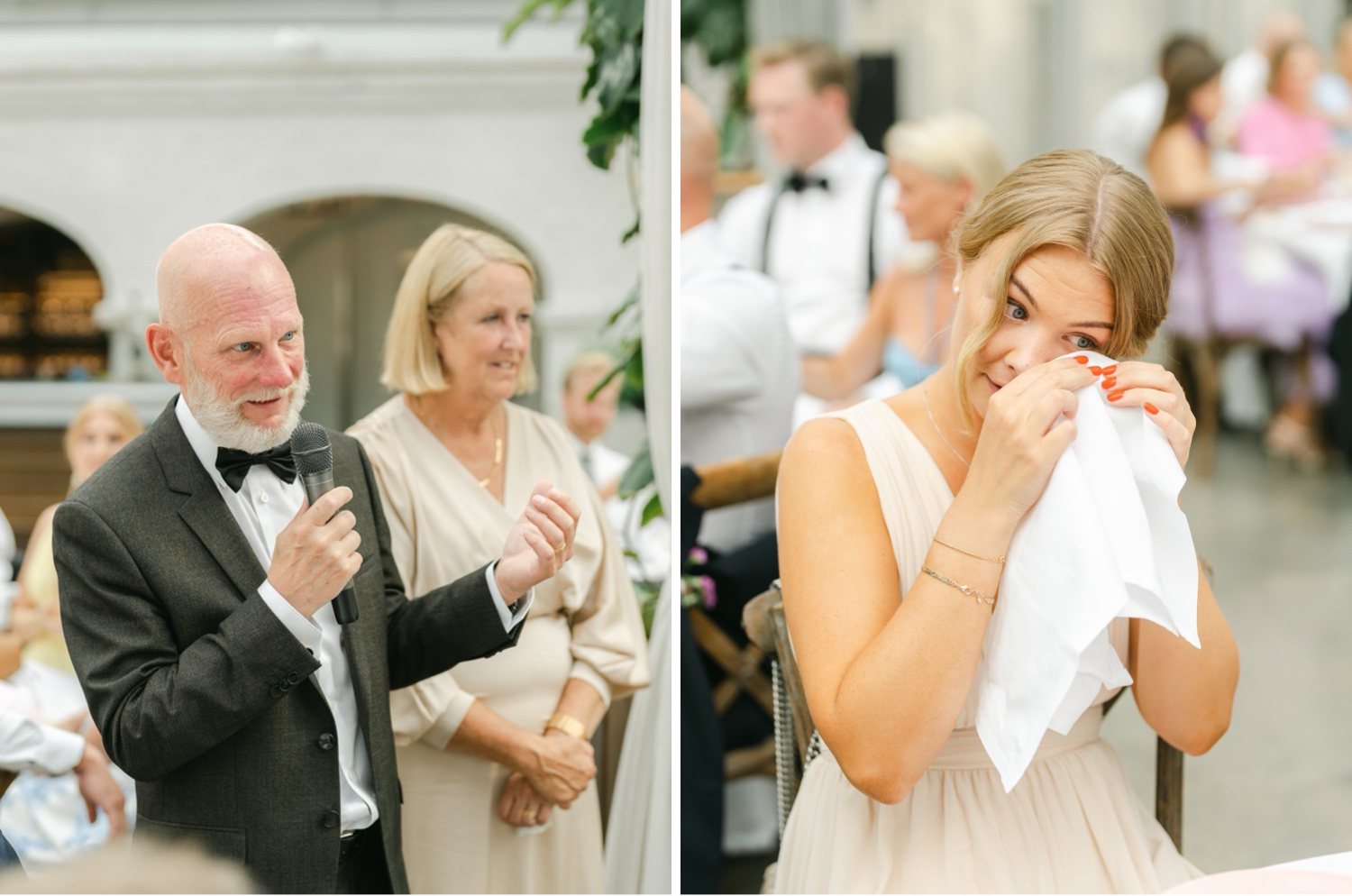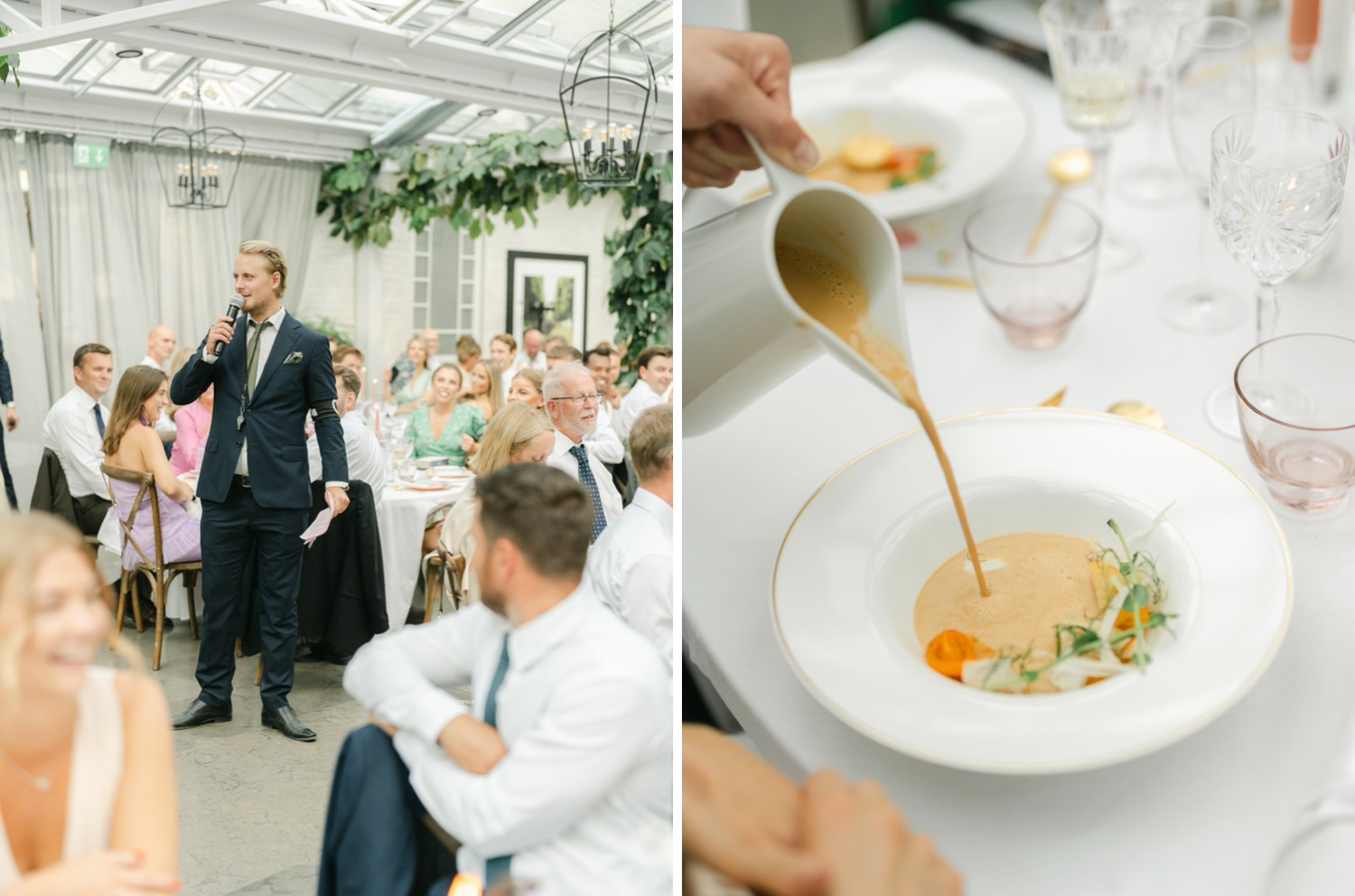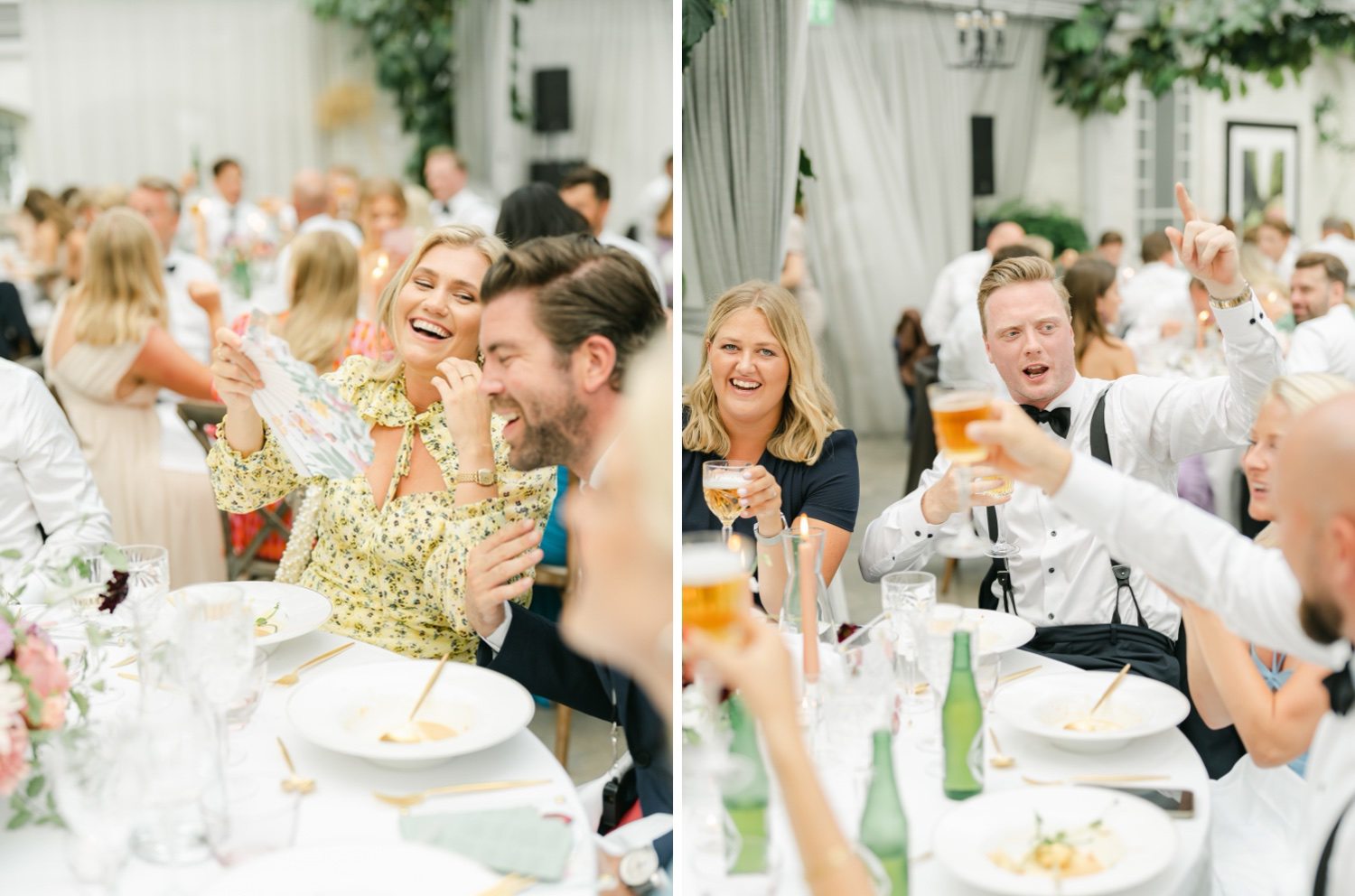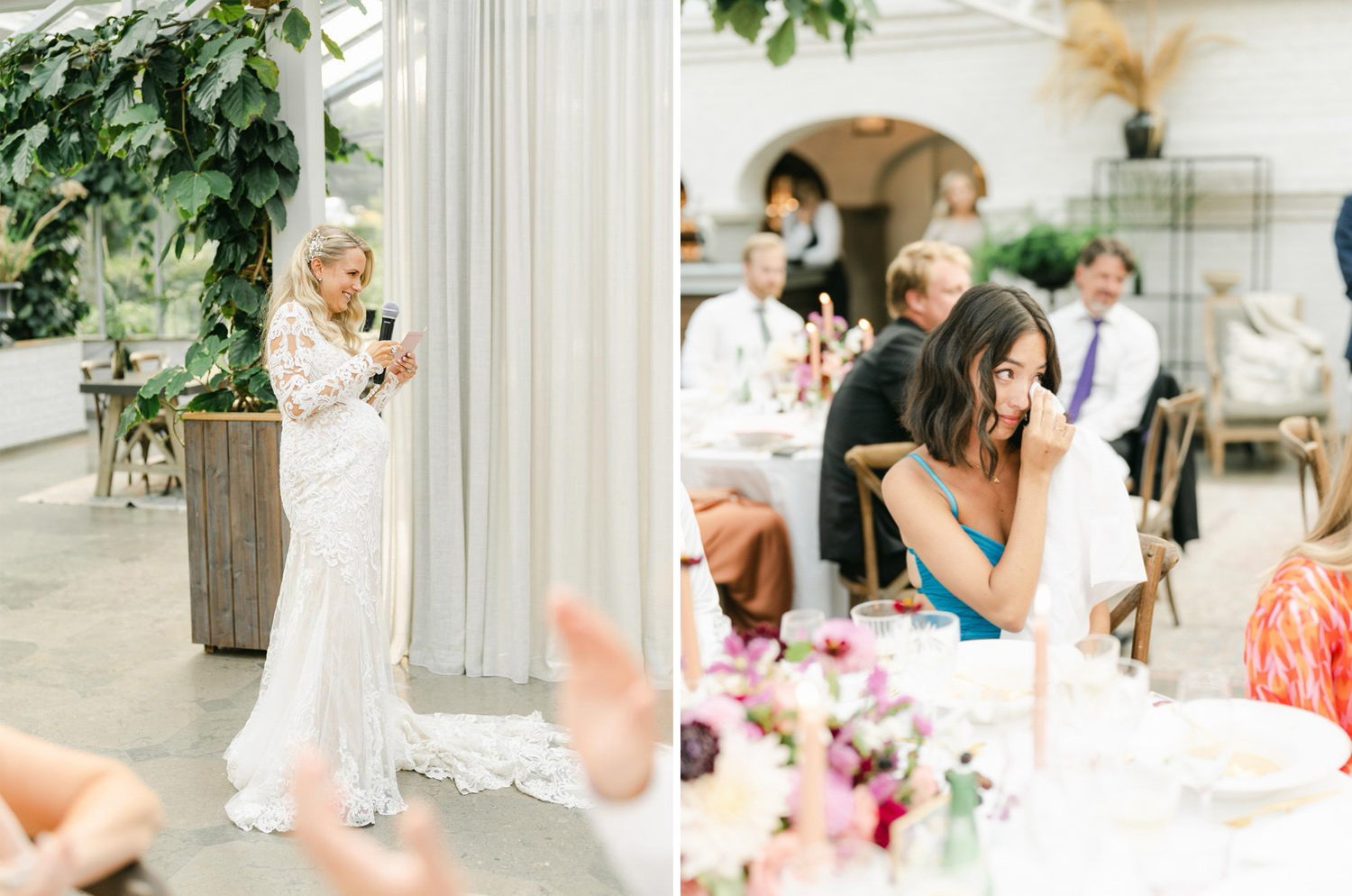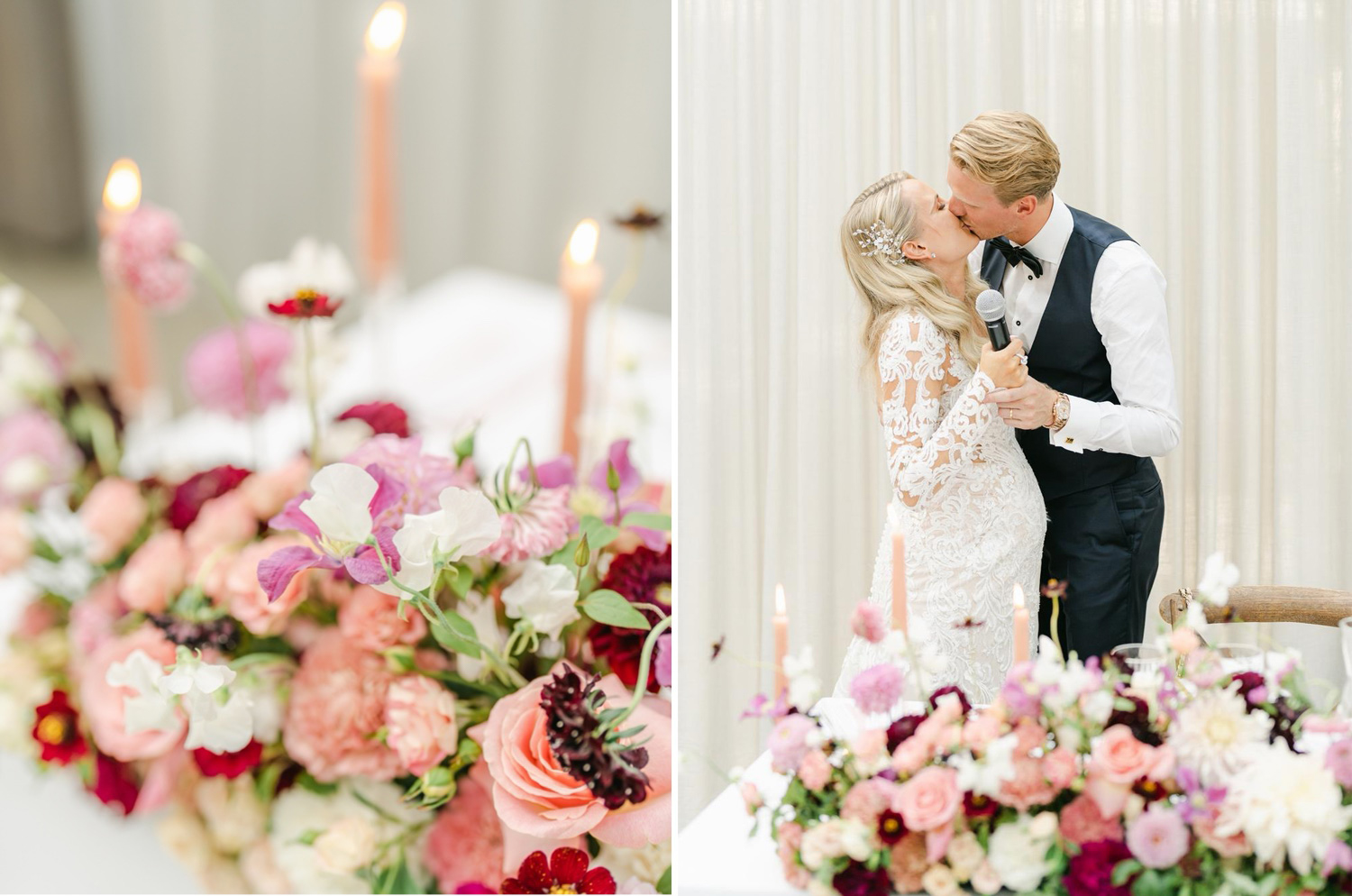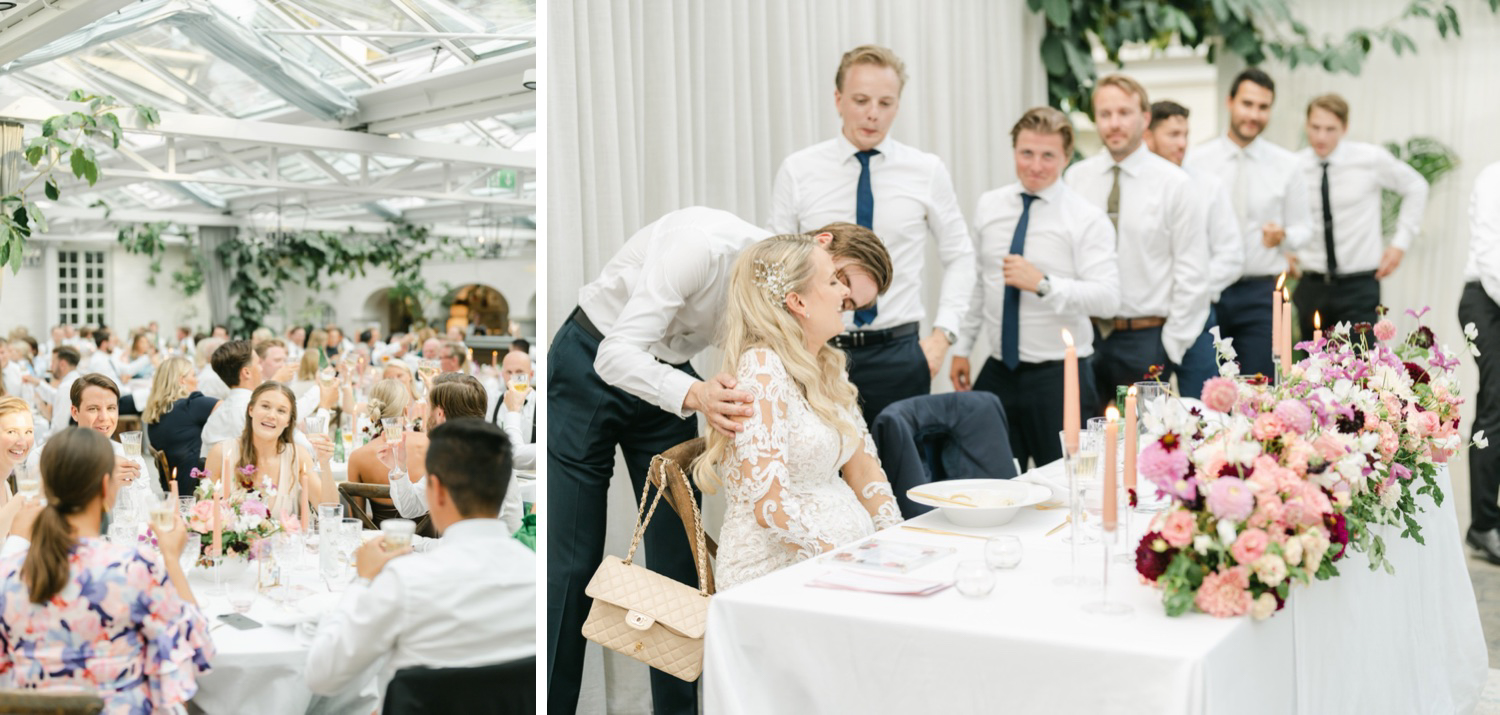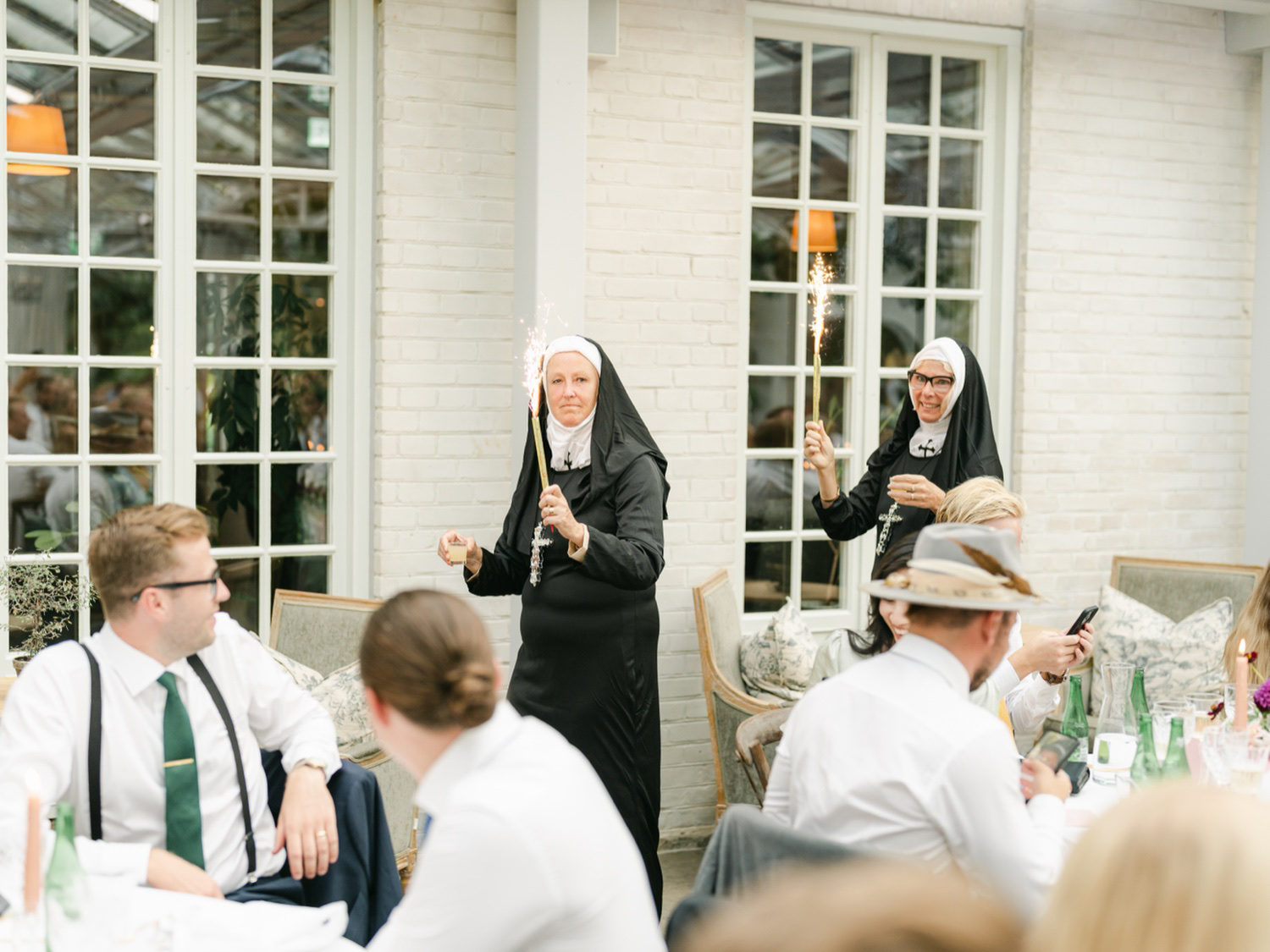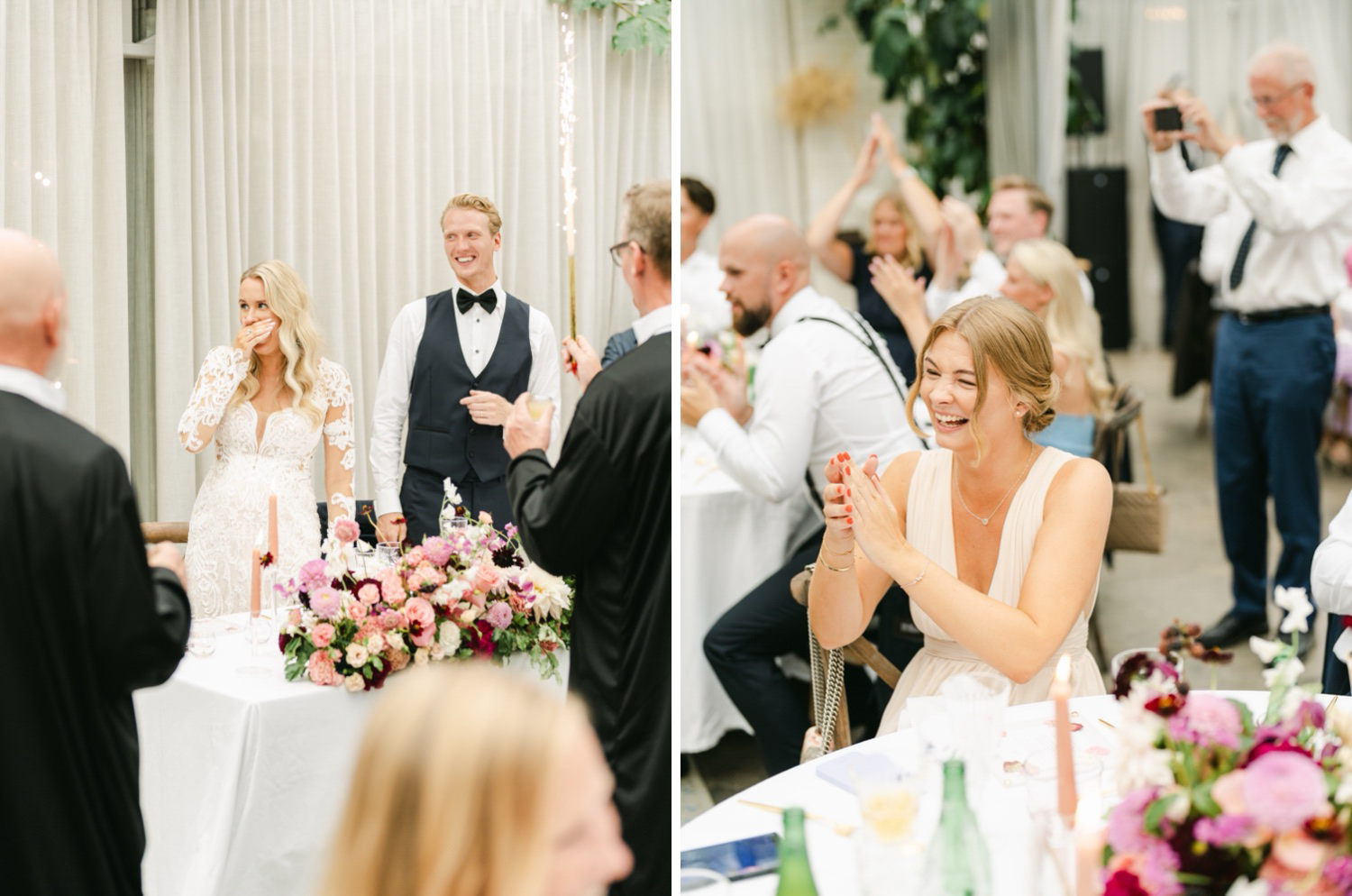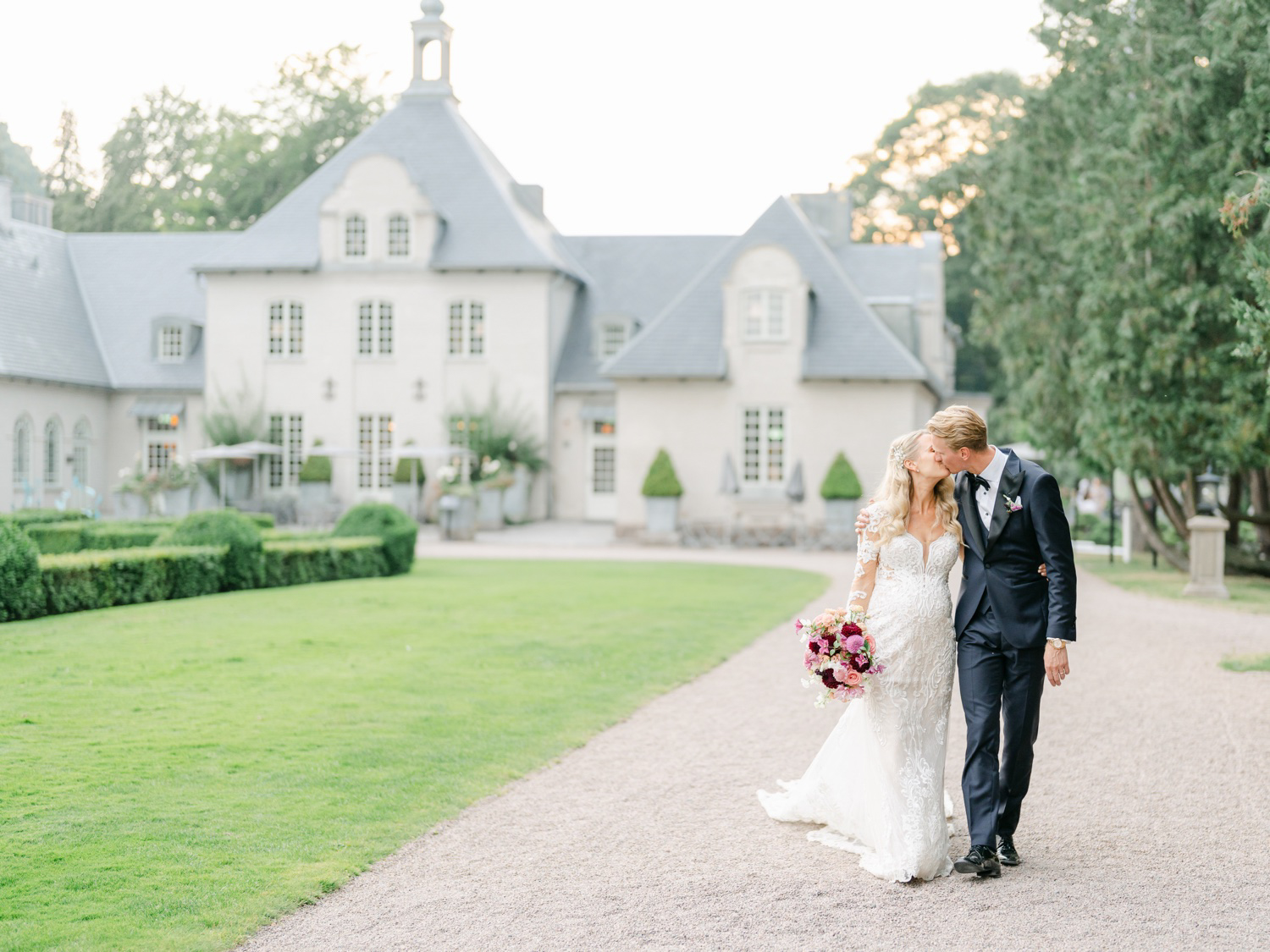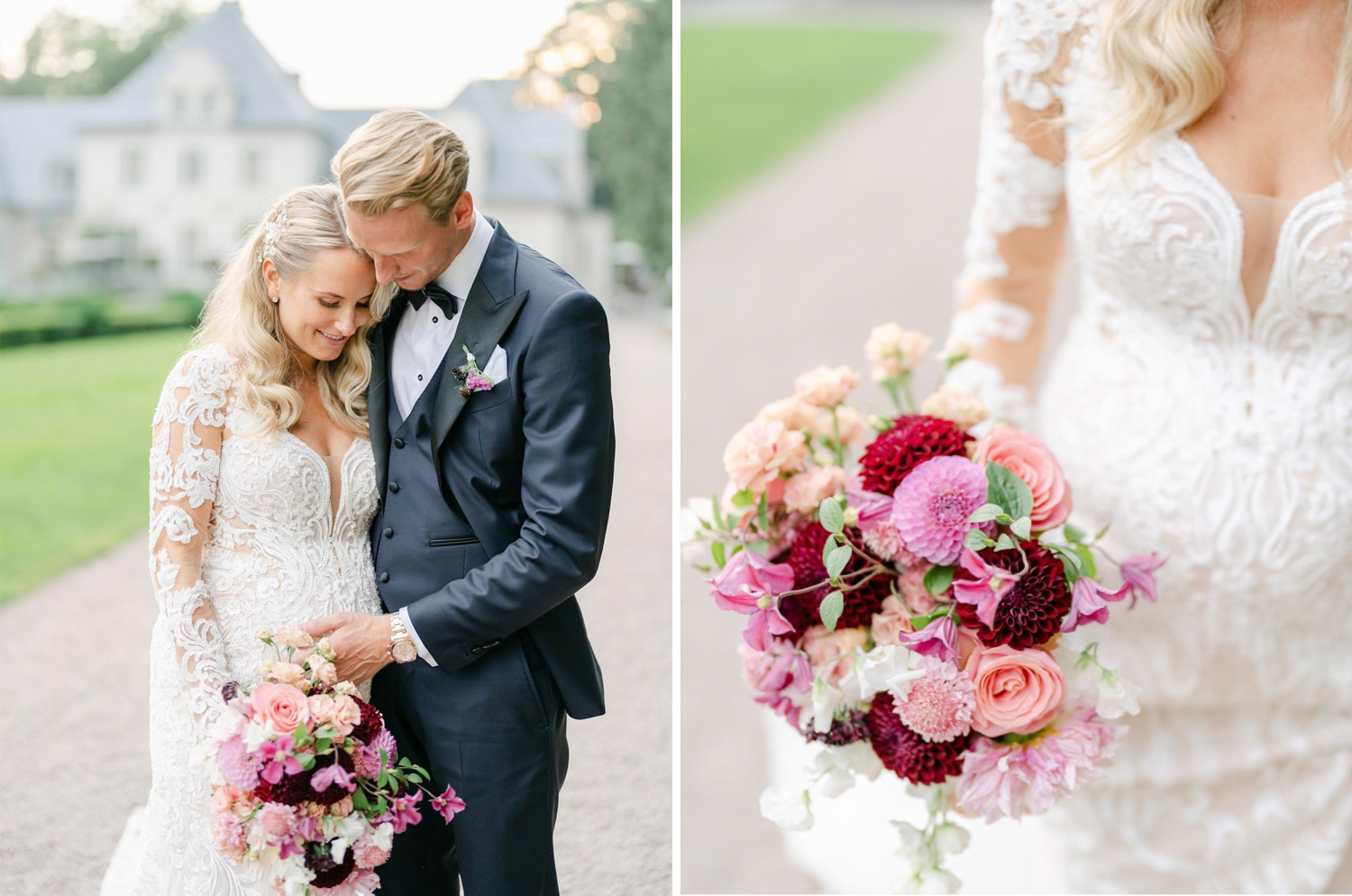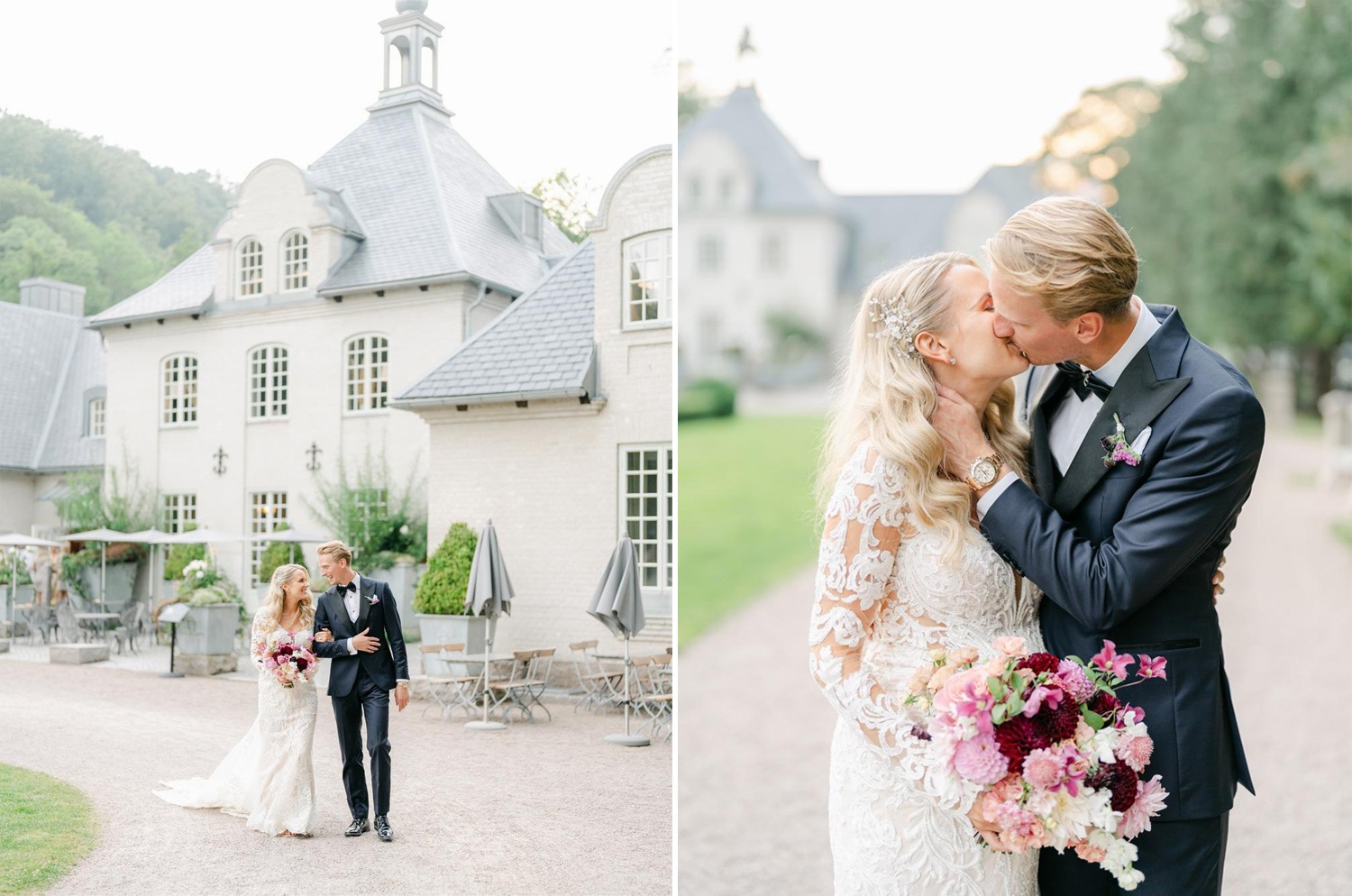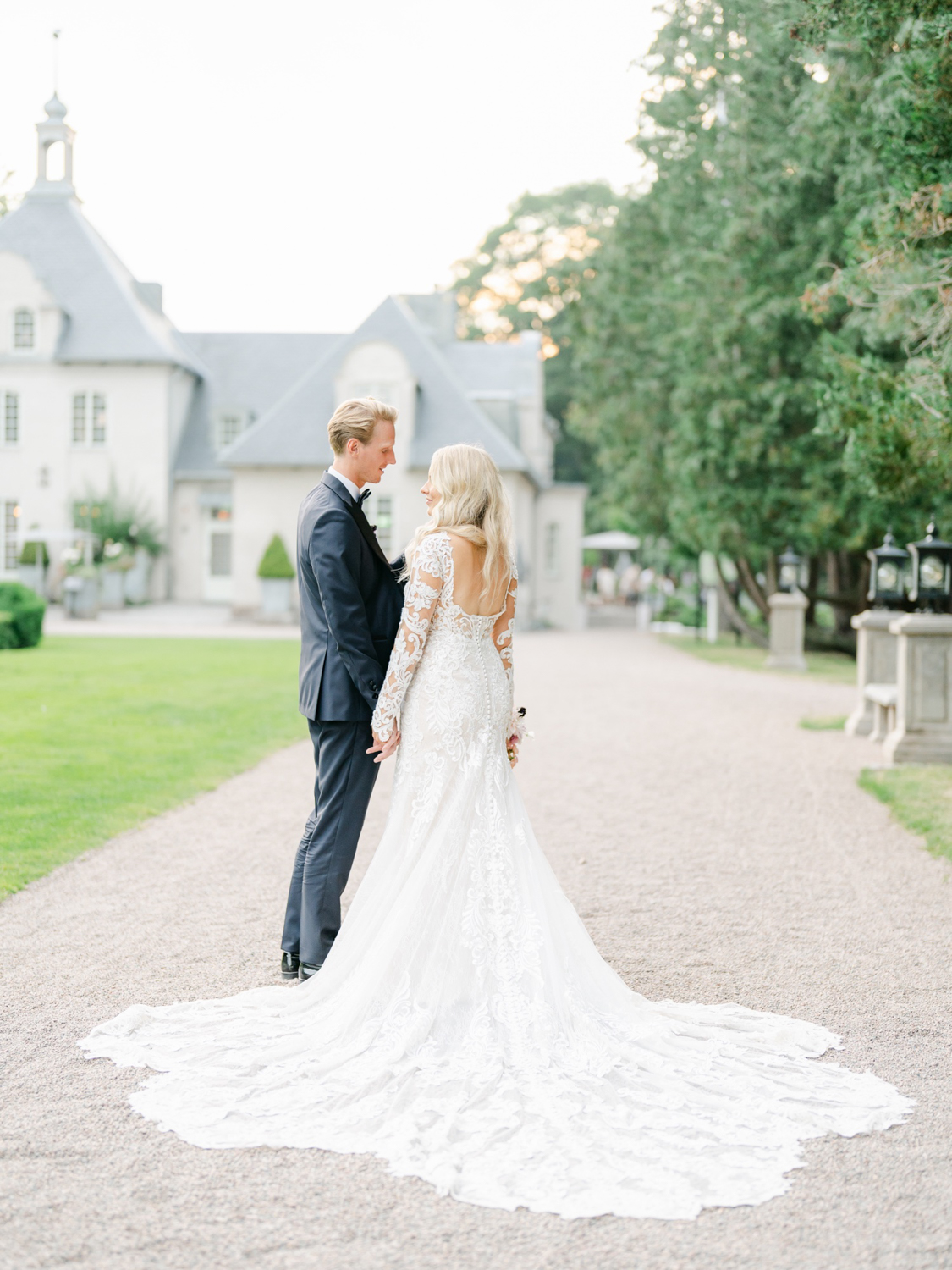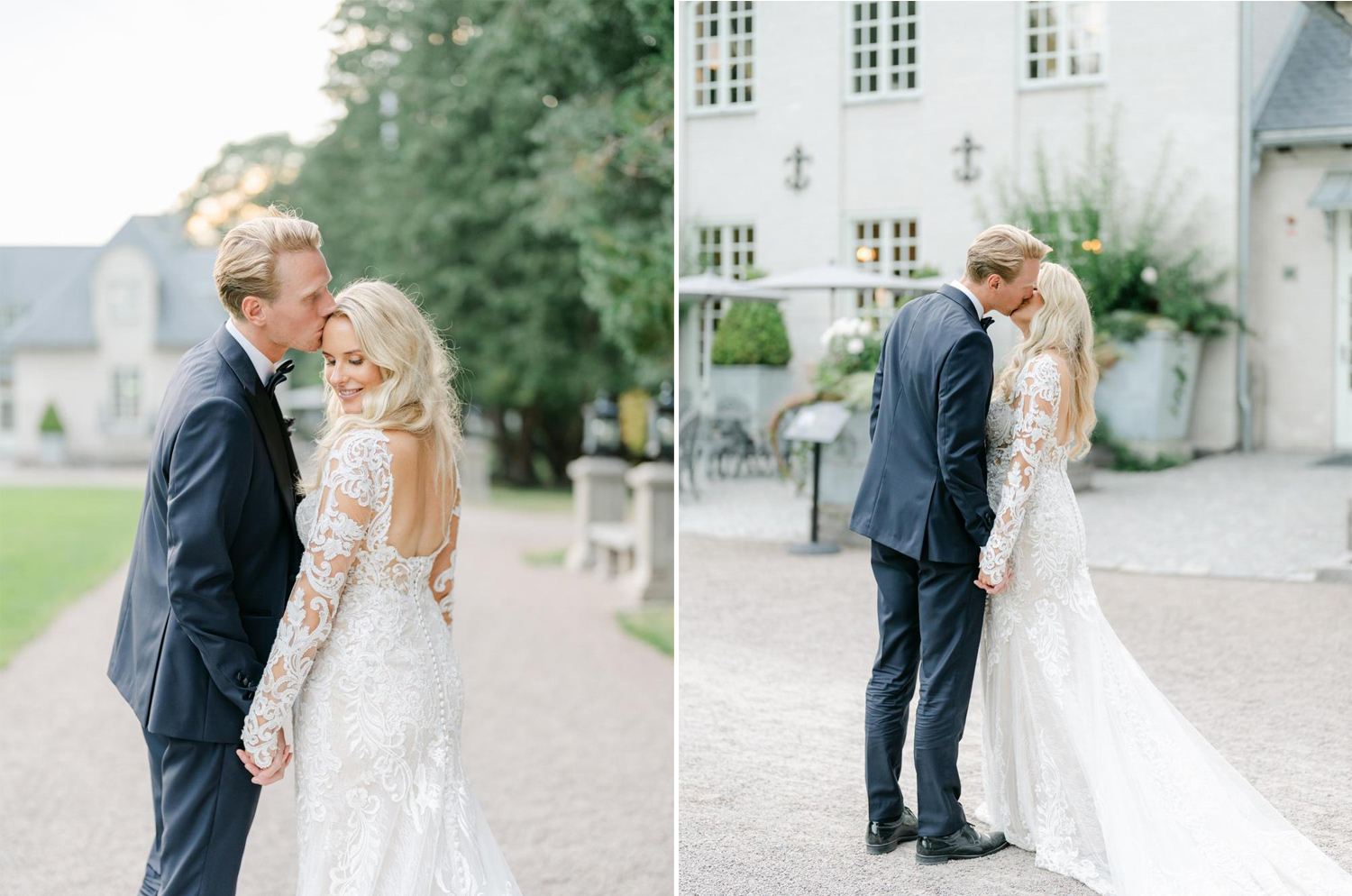 Wedding Norrviken Gardens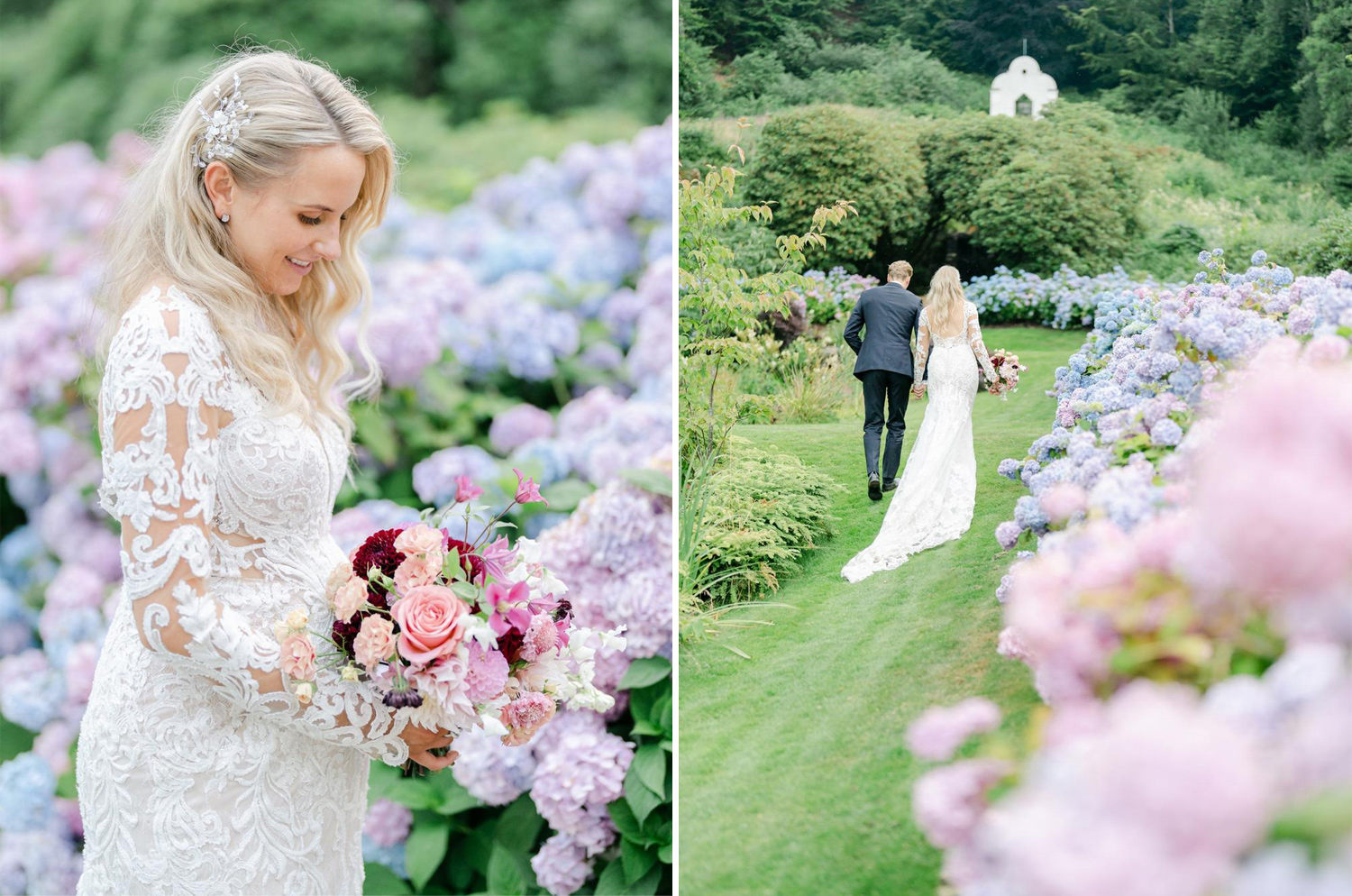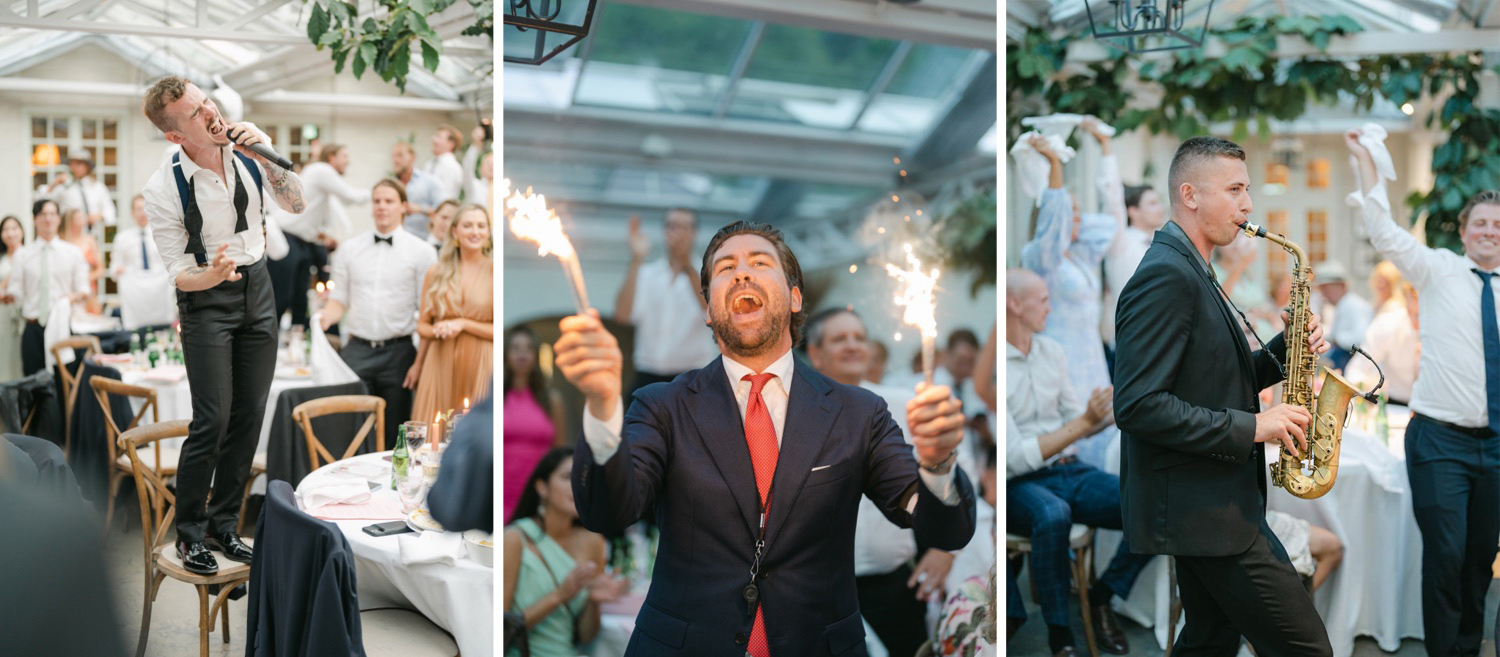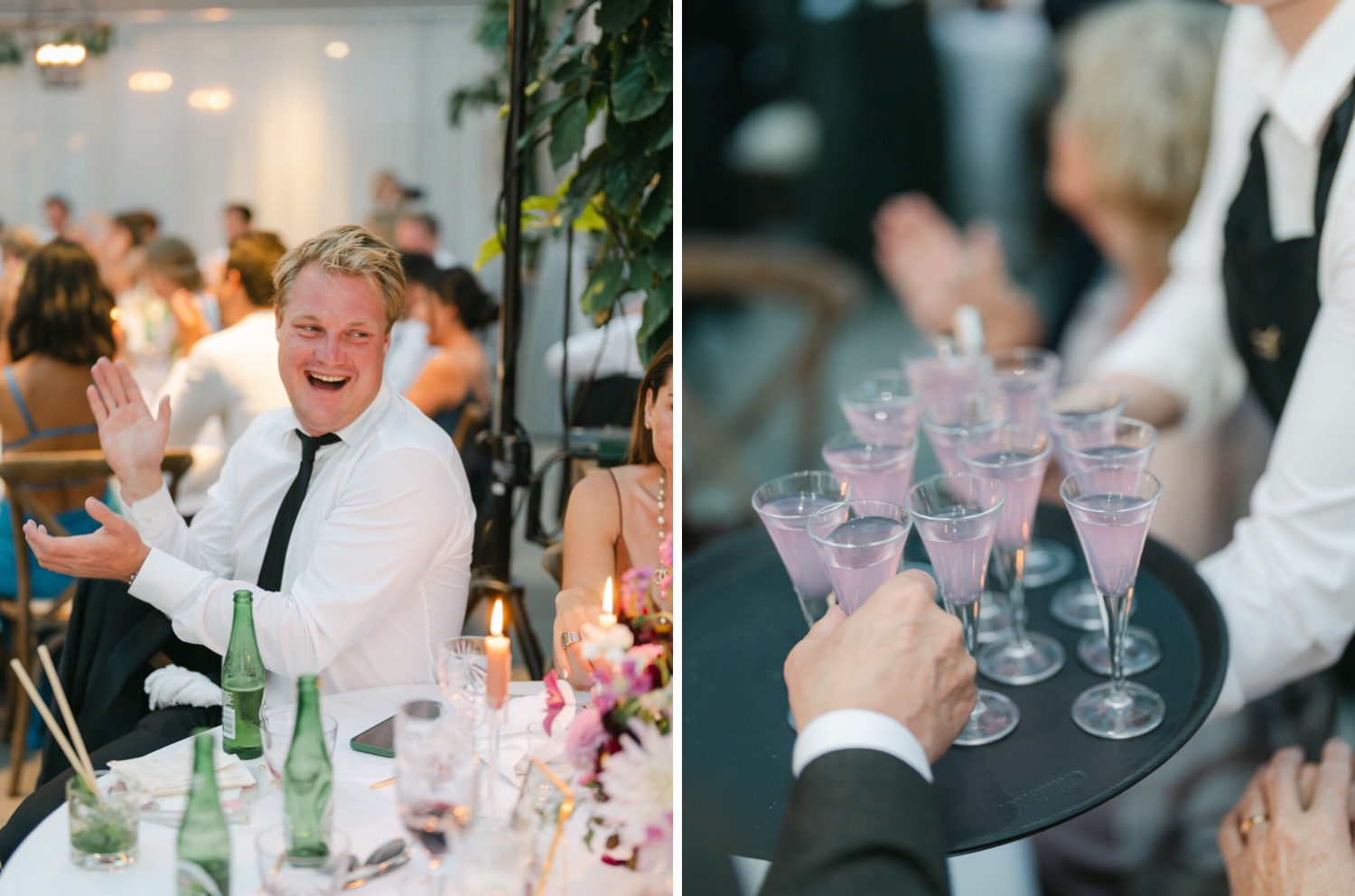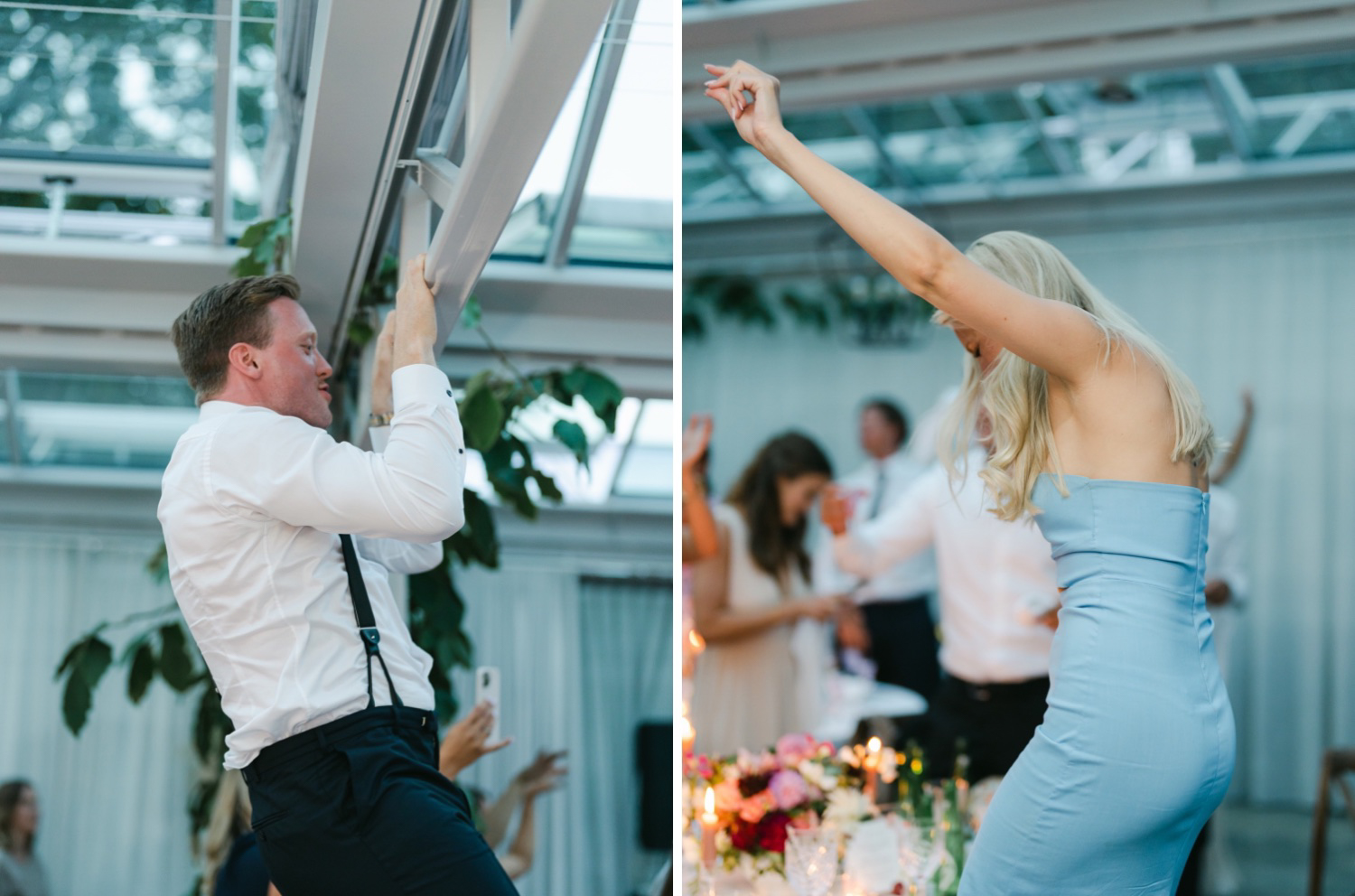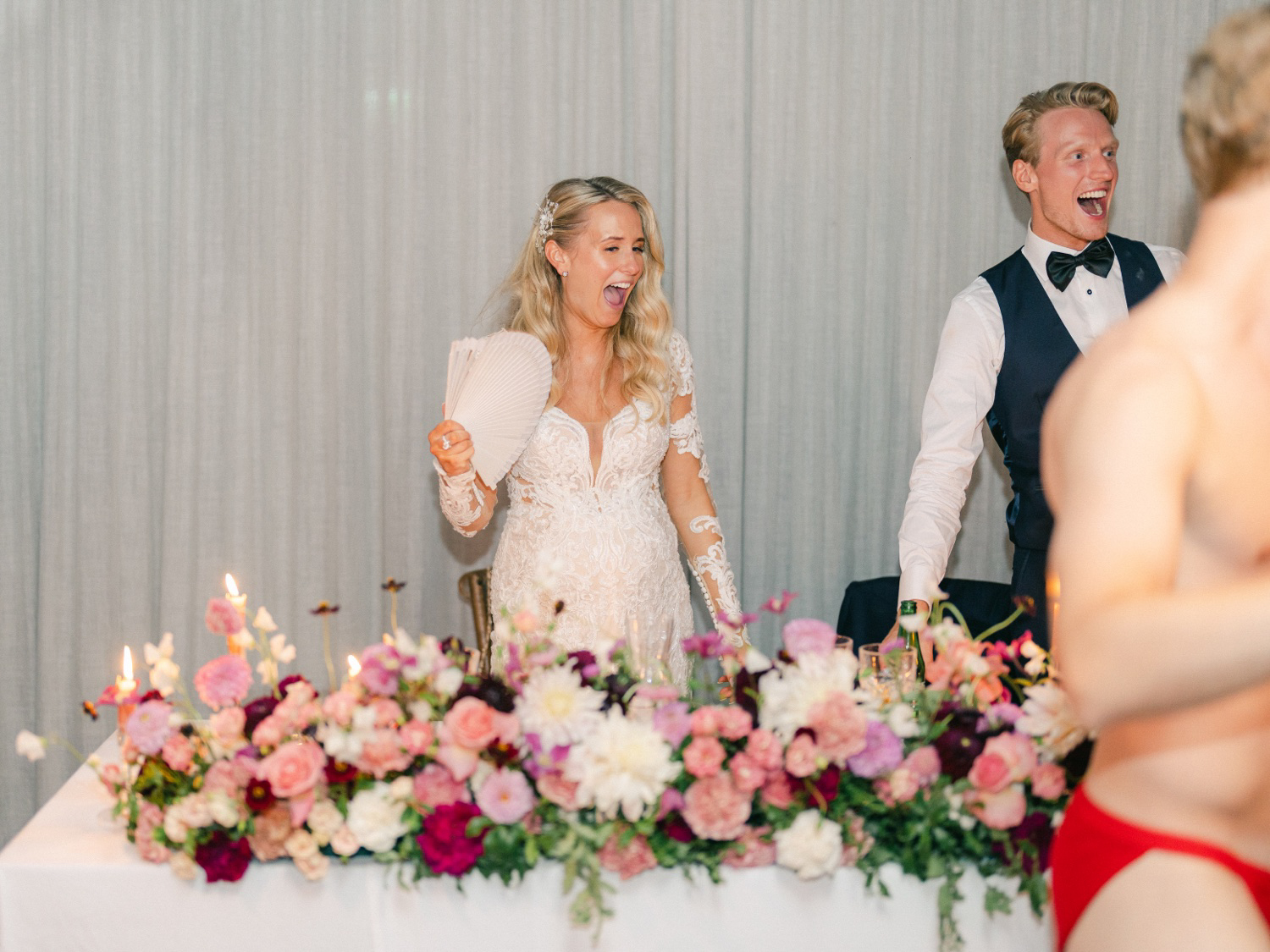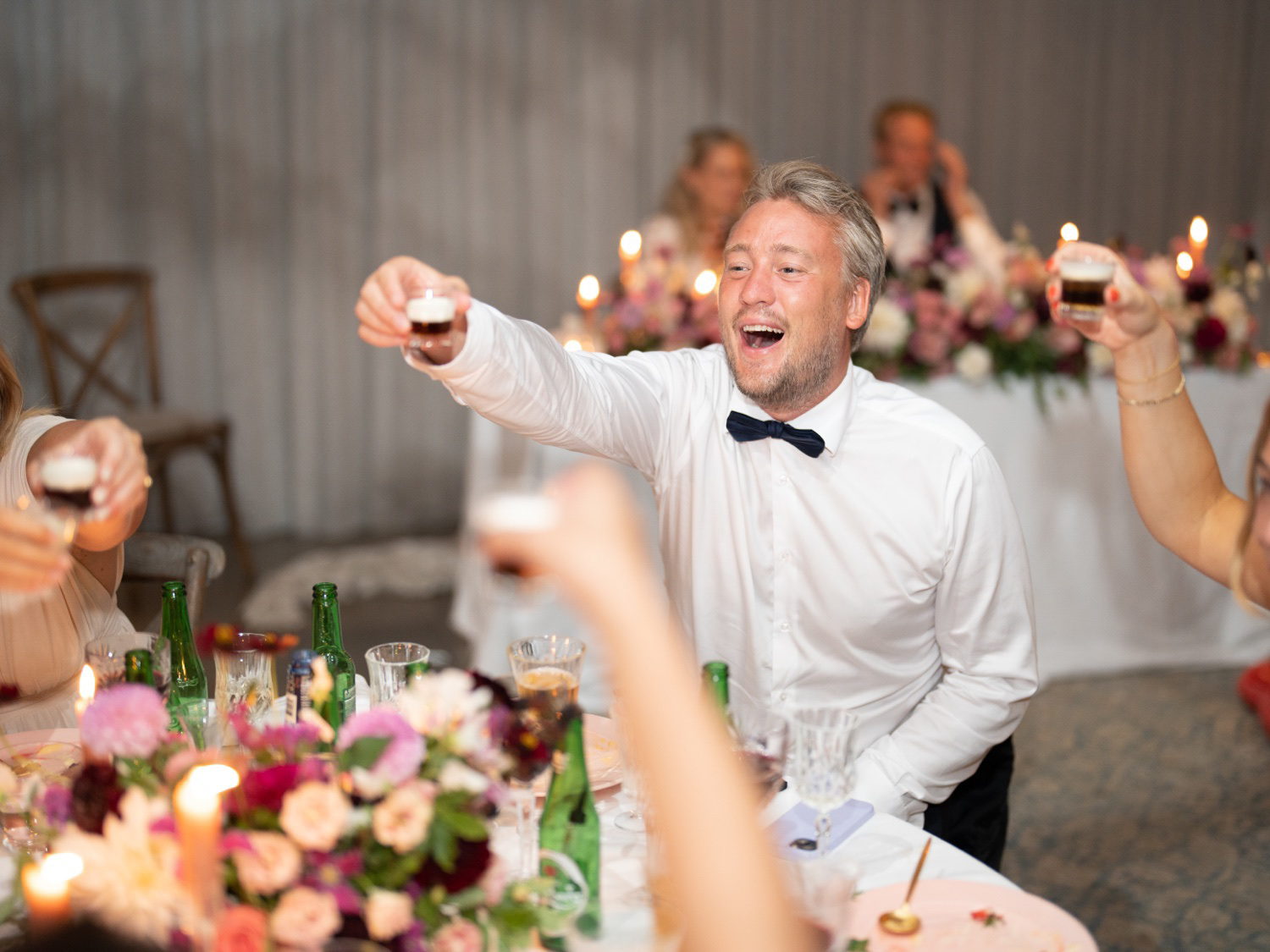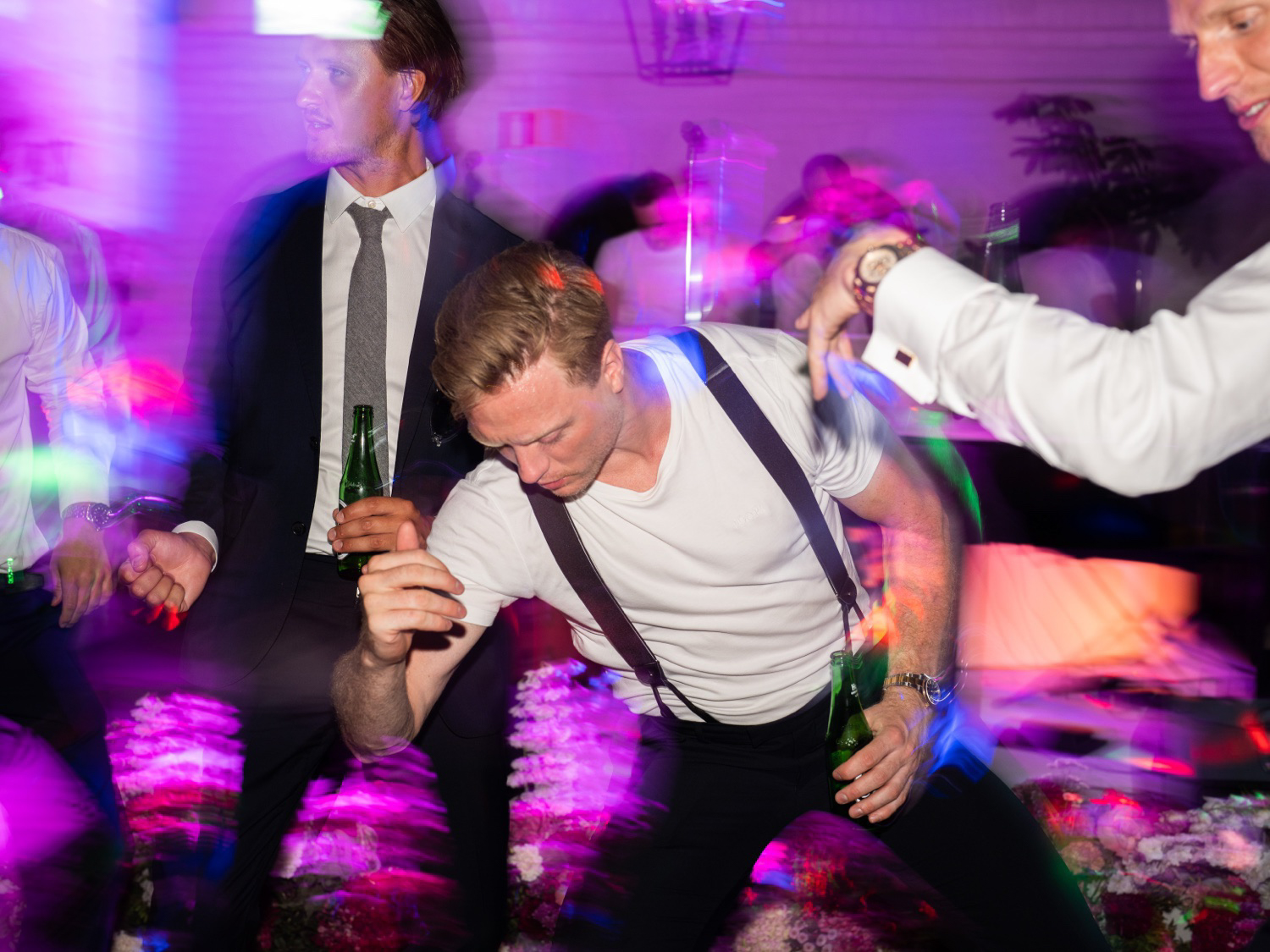 Wedding Norrviken Gardens
The first thing that strikes you when you arrive at Norrviken is how well-maintained everything is. If you value a lush environment, you will not be disappointed. Photographing weddings at Norrviken's Gardens has long been on my bucket list and it really lived up to expectations.
Summer wedding at Norrviken
Fanny and John got married on one of the warmest days of summer 2022, it was one of the most fun weddings I have photographed. In Villa Abelin, they got ready in separate rooms with their friends, before the first look took place in the garden at the back. Their fantastic wedding venue in the garden caught many curious glances and it was something out of the ordinary. With open 'walls' in all directions, the guests were placed around the entire wedding venue. The mingle took place outside the beautiful Victoria house, while dinner was served in Villa Abelin. That there would be a fantastic party after dinner, there was probably no one who doubted it, the guests ensured that there was a high spirits between everyone during the emotional speeches.
Wedding vendors for your wedding at Norrviken
These photos were taken as a second photographer for the amazing Cecelina Tornberg. Fanny Staaf Event always creates incredibly beautiful designs, here together with Elins Art Studio. Black Tie Tribe is the band to hire if you want a mood-setting tone for your ceremony and crazy tempo to kick off the party. Innar Hunt Films is one of the best wedding videographers out there, so it was really fun to be a part of this incredible team. Thank you all for an amazing day!
Book me as your wedding photographer
I am a professional portrait and wedding photographer, and I have been photographing weddings since 2008. I hold a journeyman's and master's certificate in photography, certified by the Federation of European Photographers, nominated for Europe's best wedding photographer, and have received several awards and bronze medals from the Swedish Championship in Portrait Photography. My work has been published on numerous international blogs.
Interested in knowing more about my wedding packages?
Read more about my 15 years experience and wedding packages or visit my Swedish website.
PREV. ITEM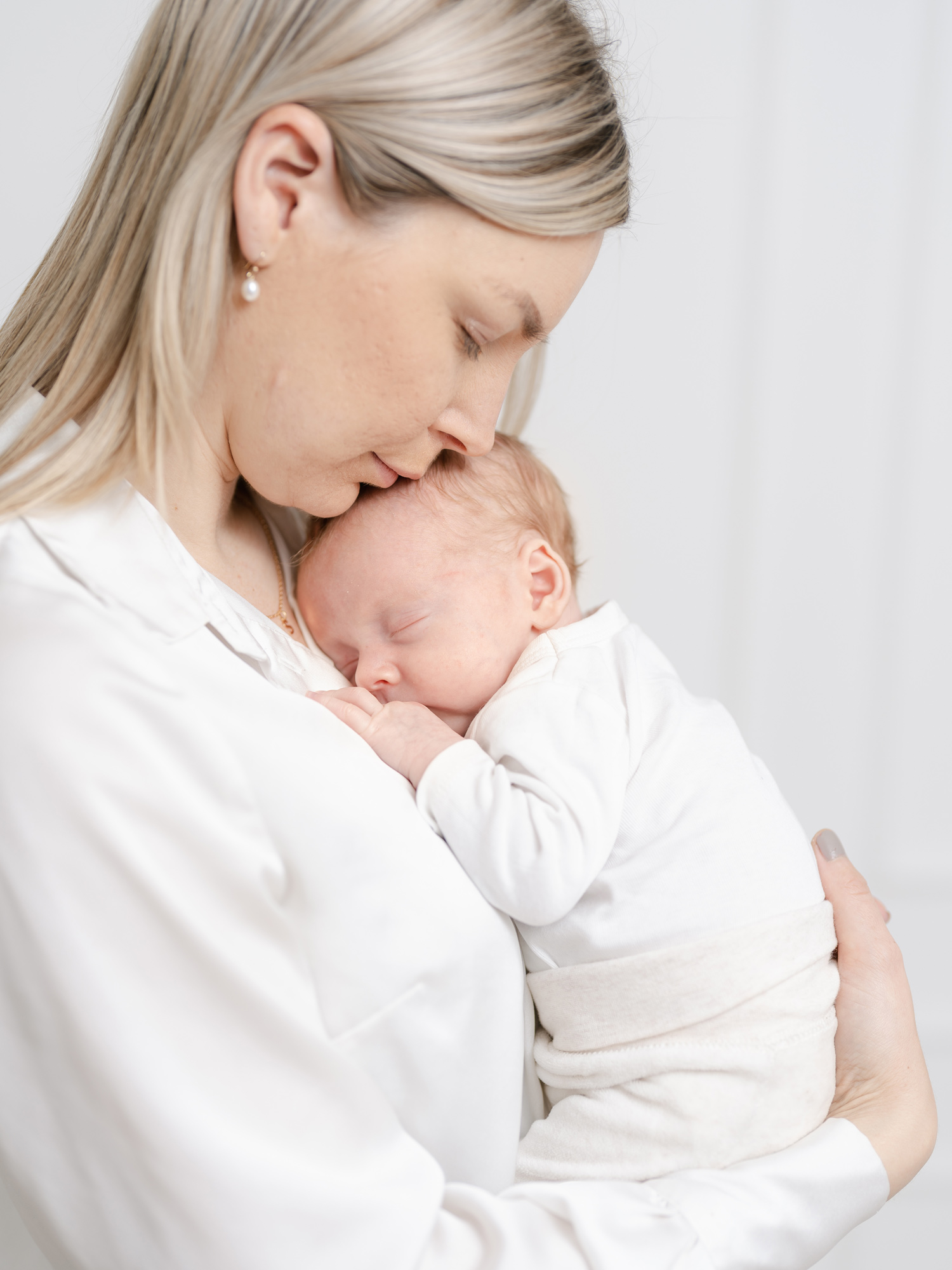 NEXT ITEM